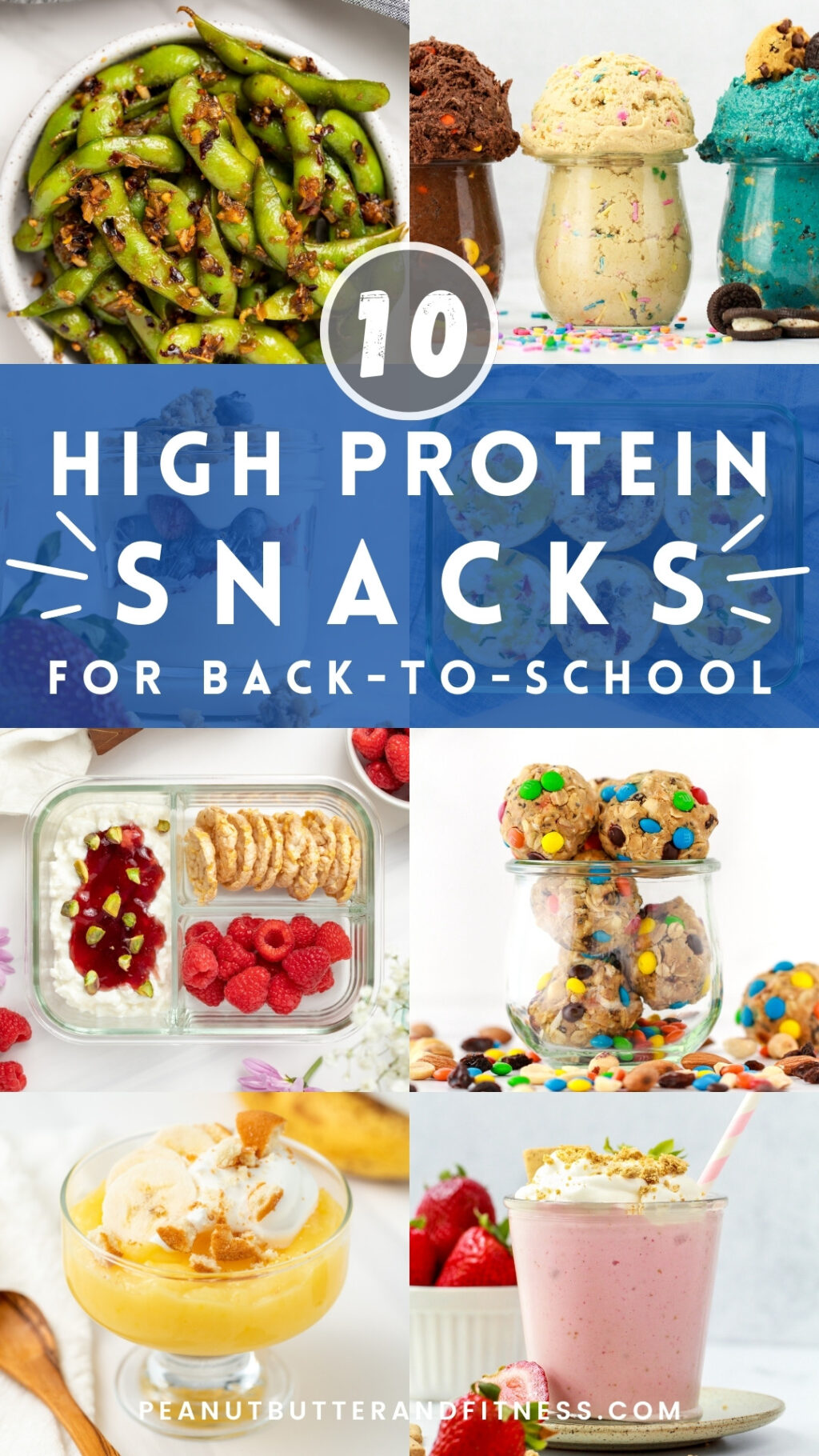 Hey there, fellow foodies! The back-to-school season is quickly approaching and I know a lot of the busy parents and new students out there are looking for quick and easy snacks and meals, so I've rounded up 10 high protein snack ideas to share with you. Fueling up with foods high in protein will help keep your energy up and avoid crashes as you navigate bustling classrooms and extracurricular activities!
These snacks are not only delicious but also pack a punch when it comes to nutrition. Whether you're a busy parent seeking wholesome snack options for your little scholars or a student determined to stay sharp and focused throughout the day, I've got the ultimate high protein snack ideas for you!
Why is Protein Important?
Protein, often hailed as the building block of life, holds a special place in the realm of nutrition. It plays a crucial role in supporting growth, muscle development, and overall well-being. For students heading back to school, protein aids in maintaining concentration and improving cognitive function. For busy parents and professionals, protein is key to keeping our energy up and maintaining lean muscle mass as we age.
Let's jump in on back-to-school season with high protein snack ideas that taste like pure indulgence but nourish like a pro. So, dust off those lunchboxes and gather around – it's time to elevate our snack game and embrace the power of protein for a thriving school year ahead. Here's a quick reference guide of the high protein snacks you'll find below. Just click on the photos to take you to the recipes (though not all of these have recipes since they're so simple!).
10 High Protein Snack Ideas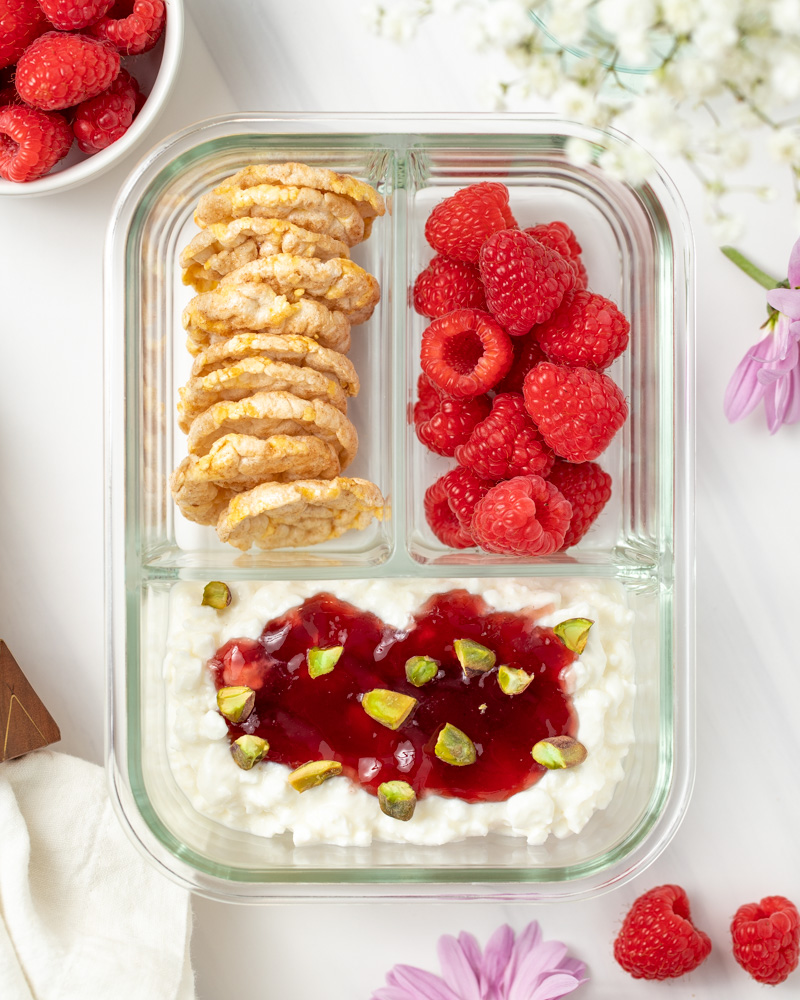 Cottage Cheese with Jam
Cottage cheese is having a moment right now, but I've been snacking on cottage cheese and jam for years! It couldn't be simpler, is really tasty, and packs a lot of protein. You can fancy things up like the meal prep bowl you see here, or go for just the cottage cheese with jam. I really enjoy the Polaner All Fruit Raspberry spread because it has tons of flavor and no artificial sweeteners OR added sugar (besides fruit juice).
For 2/3 cup FF cottage cheese with 1 1/2 tbsp Polaner fruit spread: 160 cals / 19P / 0F / 22C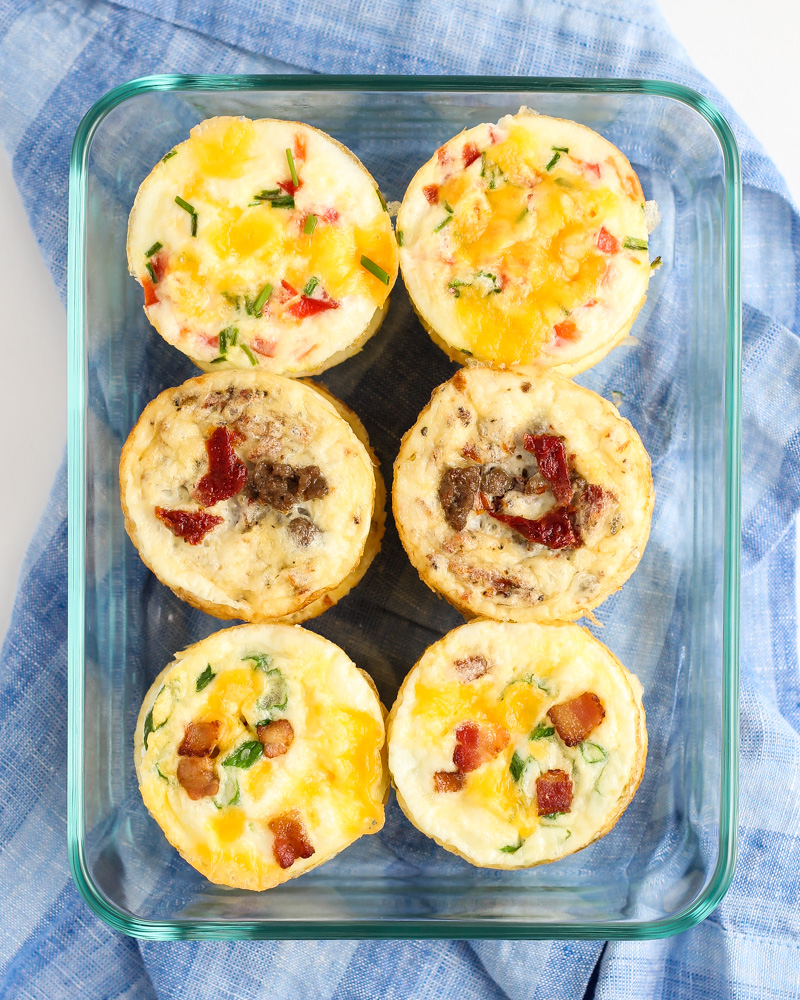 Egg White Muffins
I've made a lot of batches of egg white muffins over the years and the one thing that I absolutely love about them is how easy they are! Spray a little cooking spray in the muffin tin (or just use a silicone one!), pour in some egg whites, then add whatever toppings you love. The ones pictured here are made in 3 different flavors: sun dried tomato and sausage, bacon and cheddar, and cheddar with red pepper.
For the Sun Dried Tomato and Sausage Egg White Muffins: 80 cals / 10P / 3F / 3C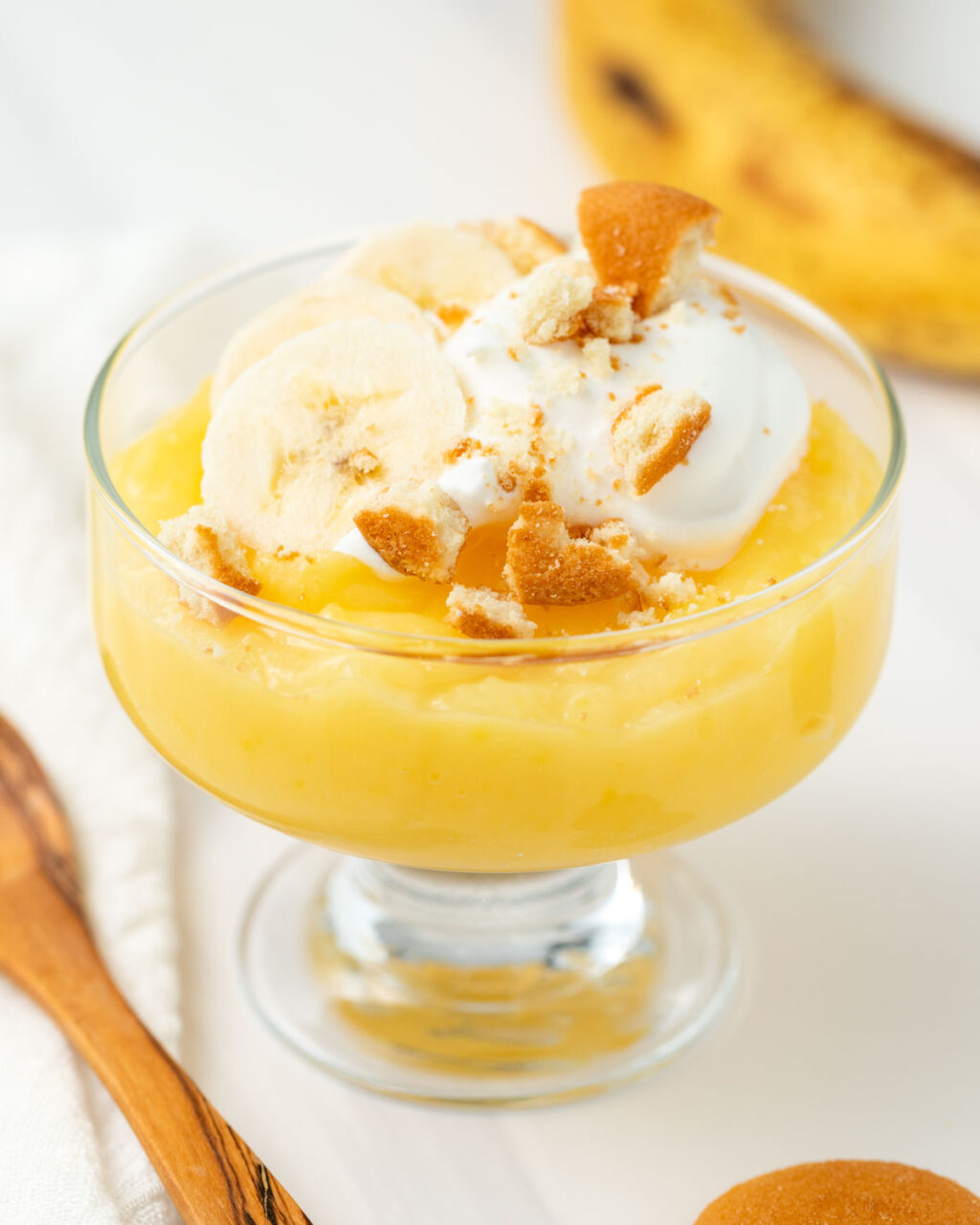 Sugar Free Vanilla Pudding made with Fat Free Ultra-Filtered Milk
I was making an overnight oats recipe recently and used a bit of pudding in it, and the flavor has had me hooked back on this childhood favorite ever since! I forgot how tasty it is, plus it's a low calorie, high protein dessert that I can keep on hand to grab throughout the week whenever I need a sweet treat. Just follow the recipe on the box and be sure to use an ultra filtered milk like Fairlife for maximum protein content.
Per 1/2 cup serving: 60 cals / 7P / 0F / 8C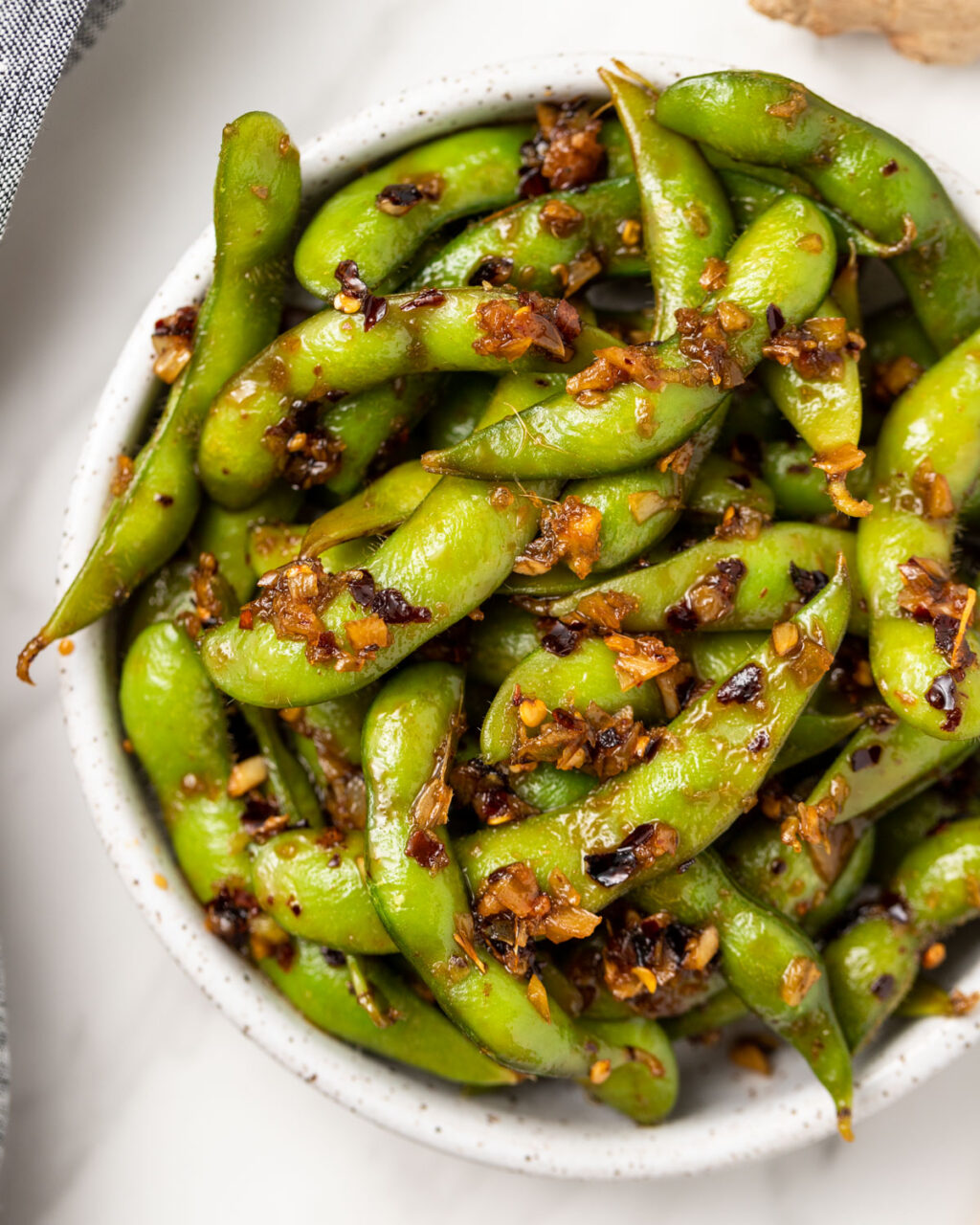 Sweet and Spicy Garlic Edamame
I'm always a sucker for an edamame appetizer at restaurants, but for some reason I always forget how easy it is to make at home. It's one of those snacks that's a fun experience to eat, rather than just something to shove in my mouth to hold me over until dinner. I highly recommend enjoying this one with the whole family or friends…they'll be raving about it for weeks to come 😉
Per 1/2 cup serving: 119 cals / 8P / 5F / 11C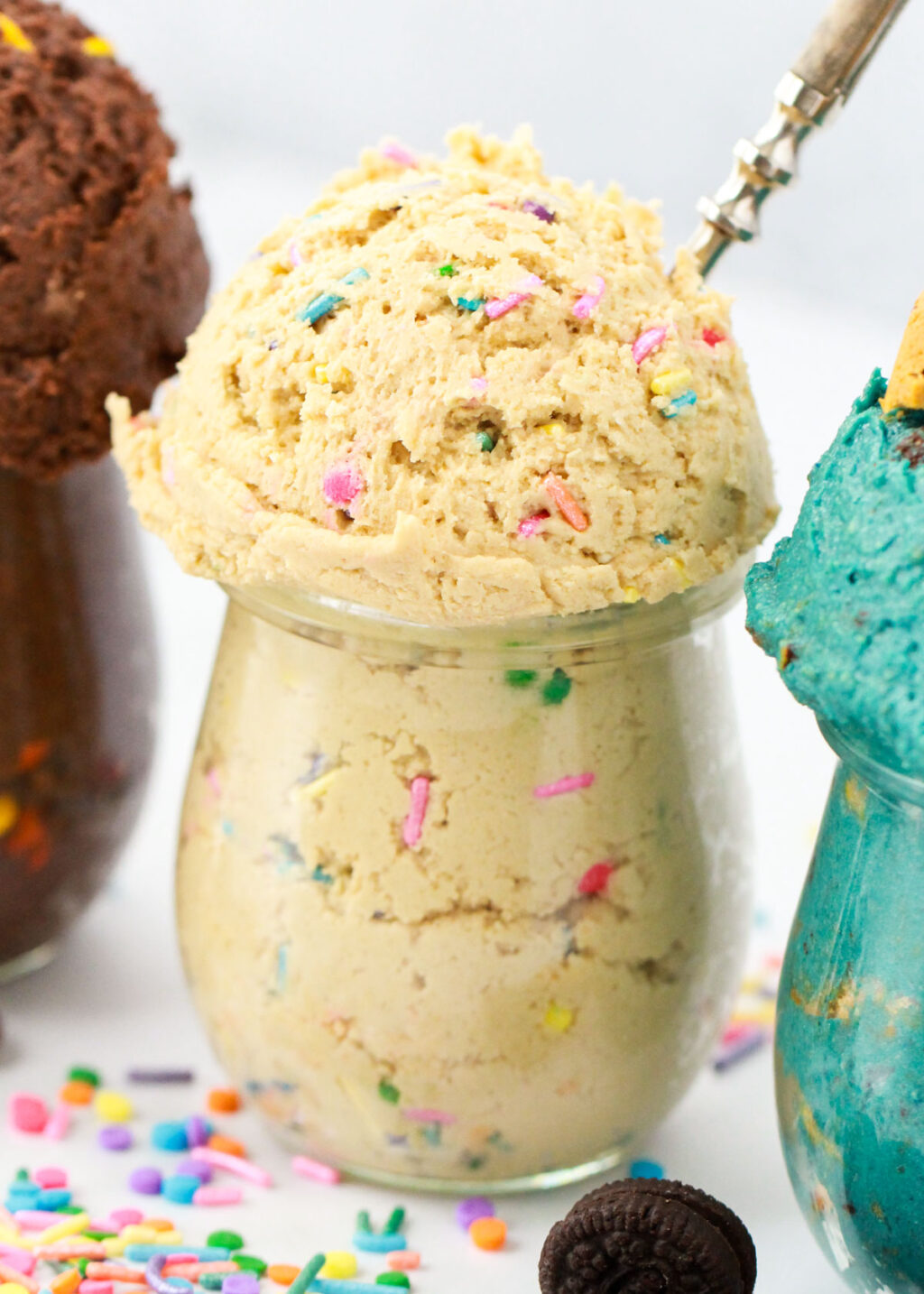 Protein Cookie Dough
I'm sure there will be some naysayers who will quickly point out that this one has more carbs and fat than protein, but hear me out…this cake batter flavored cookie dough is the actual bomb-diggity and totally worth it! Plus, when it comes to desserts, some protein is better than none and you will definitely satisfy your sweet tooth with this one. So take your haterade somewhere else!
Per 44 gram serving of the Birthday Cake Protein Cookie Dough: 172 cals / 7P / 8F / 21C
Protein Smoothies & Shakes
If you want to save time and meal prep your smoothies ahead of time, check out this post to get my tips for prepping smoothies. And don't forget to go snag all my protein smoothie and shake recipes here!
For this Strawberry Cheesecake Protein Shake: 176 cals / 19P / 5F / 14C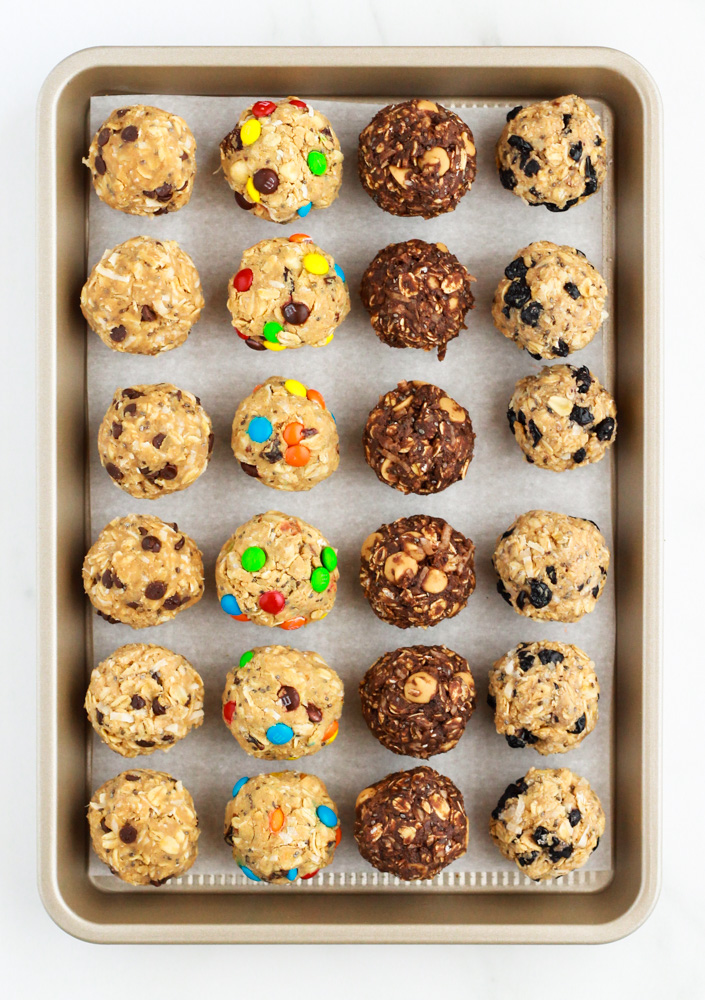 Trail Mix Protein Energy Balls
Energy balls had a bit of a heyday a few years ago, but they're definitely making a resurgence in popularity lately! I love prepping a batch of these energy balls to stick in the freezer and grab whenever I need a sweet snack. Check out the blog post for all the details on making them with different types of protein powder, including whey, casein, plant-based, and collagen.
Per 28 g ball: 124 cals / 6P / 6F / 11C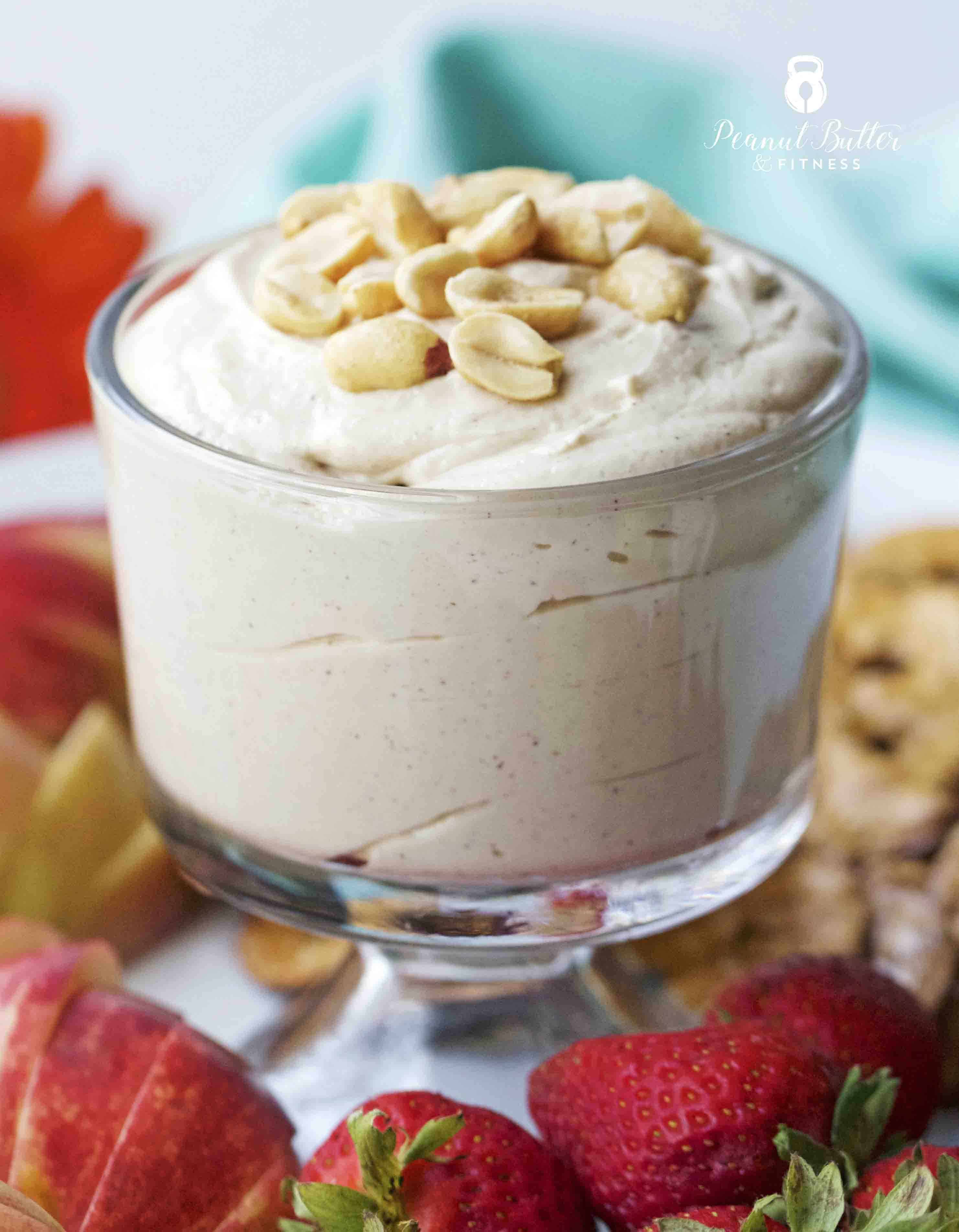 Fluffy Peanut Butter Protein Dip
Serve this up with fruit, pretzels, cookies, or just eat it by the spoonful – this one is a delicious treat that's packed with protein and peanut butter flavor.
Per 1/4 cup serving: 100 cals / 12P / 4F / 5C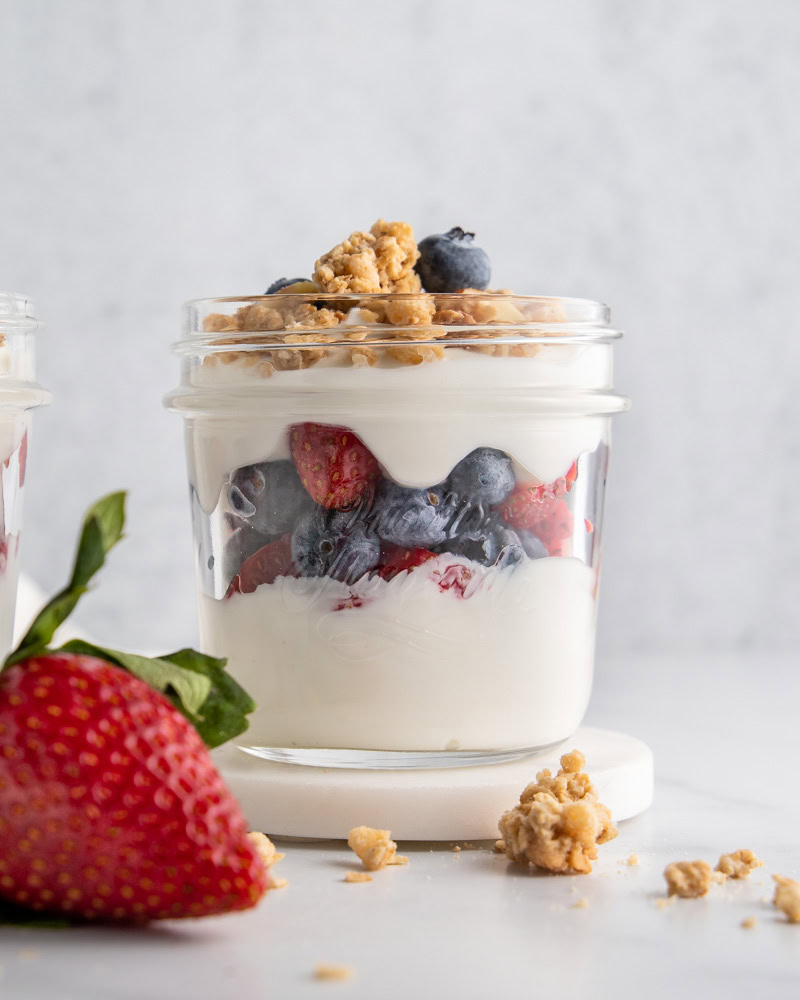 Greek Yogurt Parfait
This one is exceedingly simple, but oh so delicious and protein packed. Just pair up your favorite Greek yogurt with some berries and a touch of granola. I enjoy Danon Light & Fit when it comes to high protein/low sugar/low fat Greek yogurt, but there are plenty of high protein options on the market to choose from.
For 5.3 oz yogurt with 1/4 cup blueberries and 2 tbsp granola: 136 cals / 13P / 2F / 19C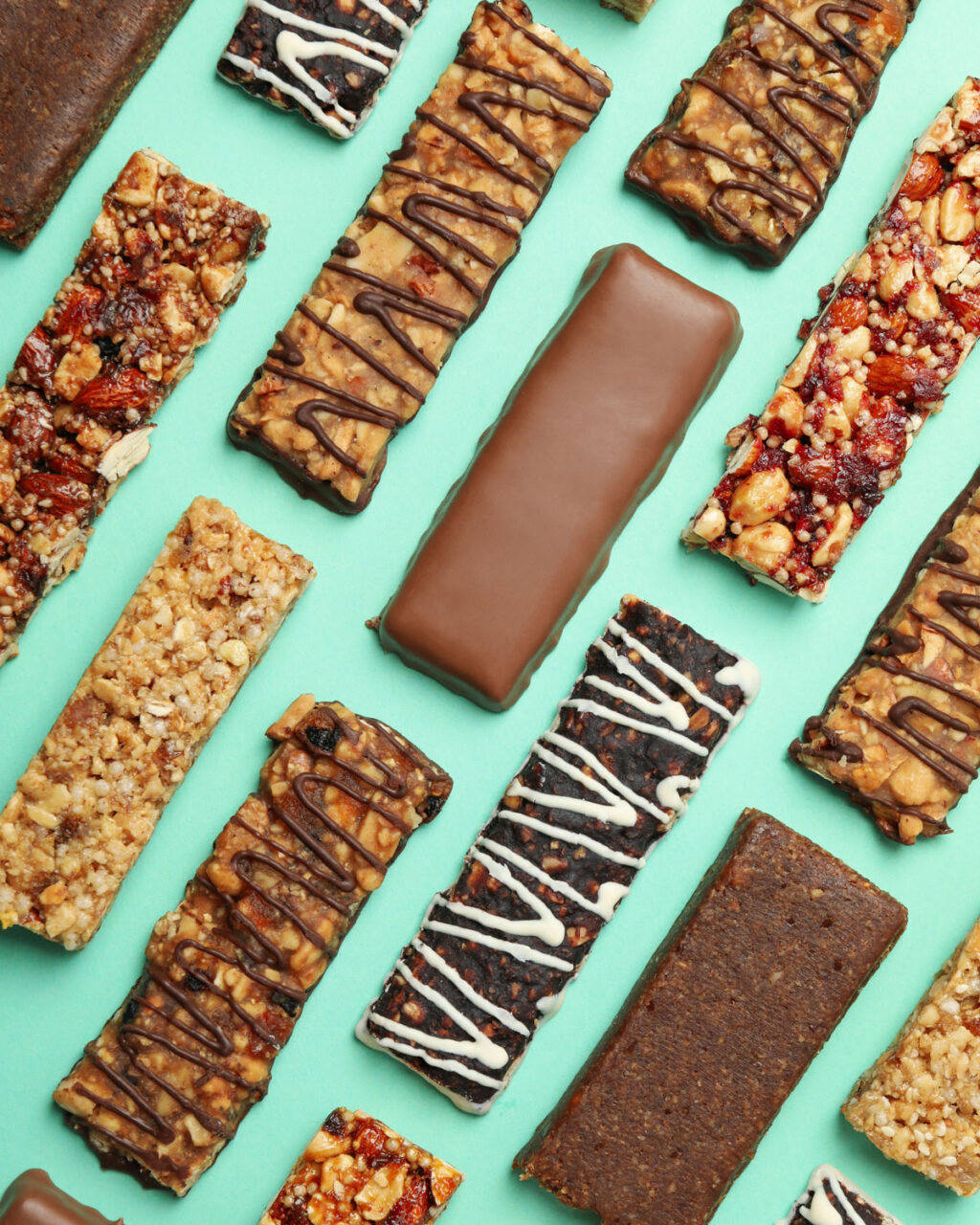 Grab-and-Go Protein Snacks
We all know there a TON of protein snacks on the market to choose from, but I've done my best to help narrow down the ones worth buying. Go check out my taste tests and product reviews for these snacks…
Protein Bars and "Natural" Protein Bars
…and many more!