Available now…The Art of Meal Prep 3: Essential Meal Prep!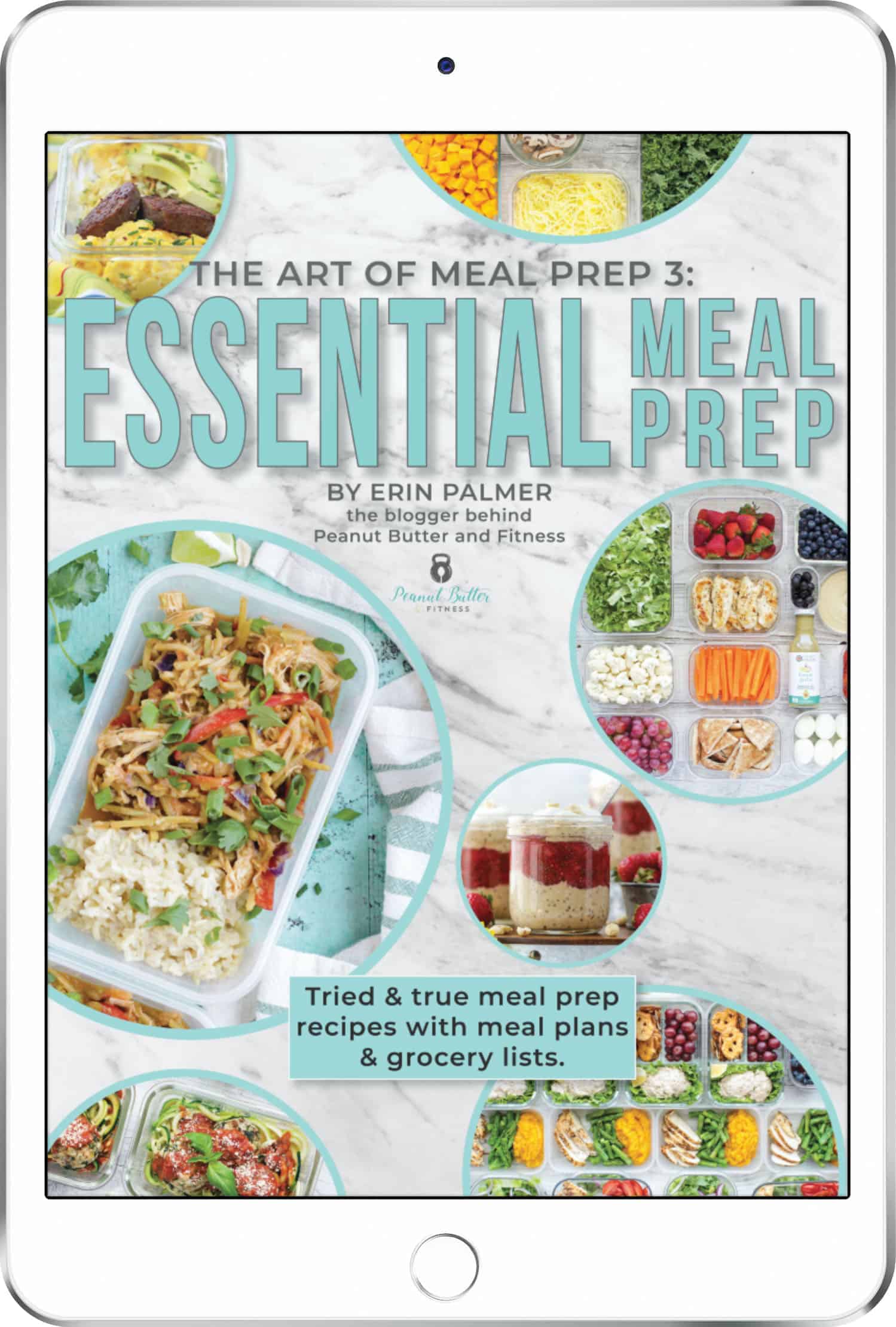 My latest book, The Art of Meal Prep 3: Essential Meal Prep is available for purchase in both paperback and eBook format! This book is all about my most favorite meal prep recipes that have stood the test of time in my kitchen. You'll also find plenty of basic meal prep tips & tricks along with product recommendations. Get started with five weekly meal plans, complete with grocery lists to ensure you're ready for a successful meal prep. Worried that you'll get bored? Meal prep "mind maps" will inspire you to go in any direction you're craving!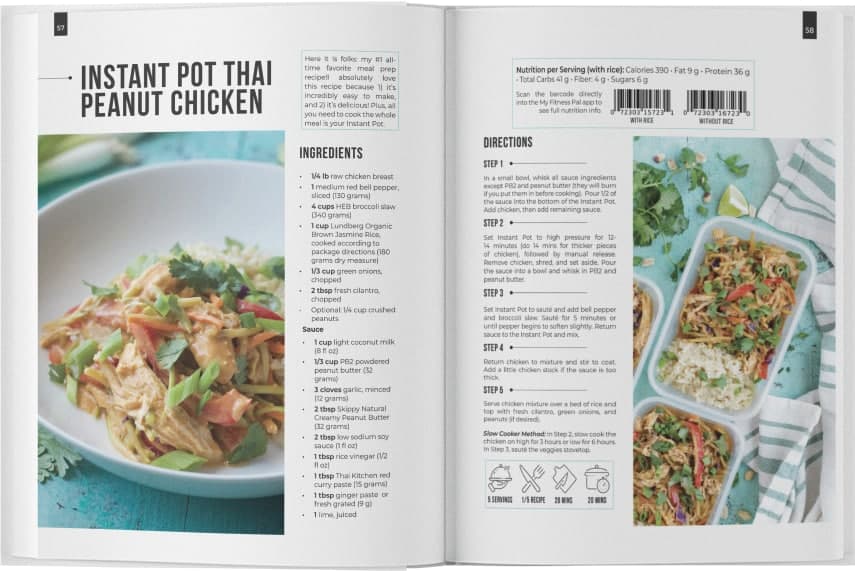 What's inside?
38 essential meal prep recipes
Nutrition info
Scannable My Fitness Pal barcodes (also clickable in the eBook!)
Tips & tricks for meal prep success
5 weekly meal plans with grocery lists and prep day guides
Meal prep "mind maps" to inspire you when you're in a rut!
Essential meal prep kitchen tools and product recommendations
How do the nutrition barcodes work?
I've taken the nutrition barcodes in my latest book to the next level! Any entree recipes that include rice or some kind of grain have barcodes for the meal with and without the grain. For example, my Instant Pot Thai Peanut Chicken recipe you see above – there's one barcode for the meal with rice and another for the meal without rice.
First, just open up the My Fitness Pal app on your device and navigate to add a food, then select the barcode scan option in the top right corner. Hold your device up to the barcode and scan like this: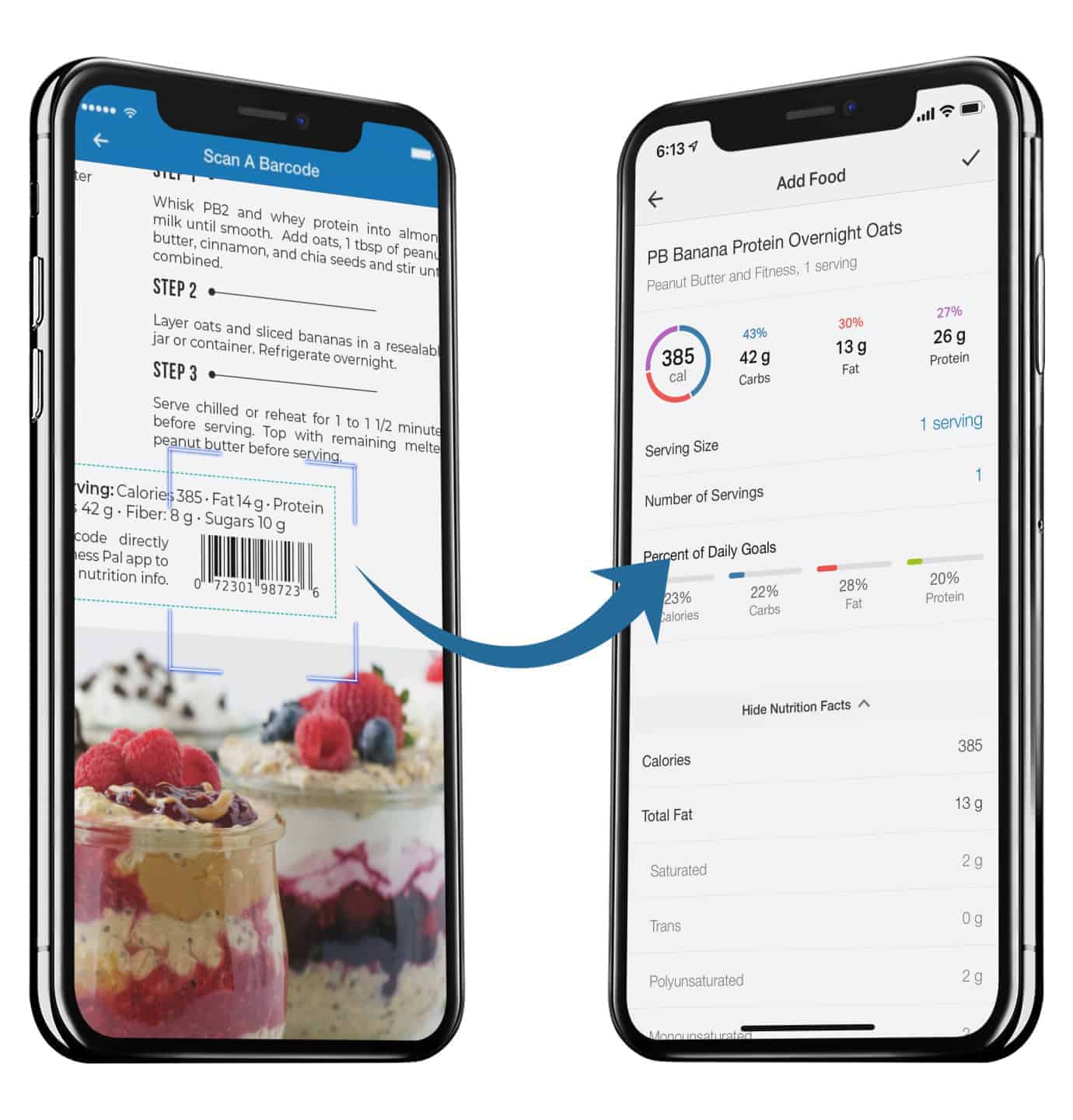 The nutrition info will pop up and then you just click the check mark to add it to your food log! If you're not an MFP user or just want to see the nutrition info without opening an app, you can even click on the barcode (only available in The Art of Meal Prep 3 eBook version) to be taken to the public MFP website with the full details.
Just so you can see for yourself how easy it is, here's the barcode for the Peanut Butter Banana Overnight Oats you see above. Give it a try!

What's a meal prep mind map?
Sometimes I really struggle with choosing meals to shop for and prep. You know, the process that's also known as meal planning! I don't want you to suffer through the same struggle, so in addition to the pre-fabbed meal plans you'll find at the end of the book, I also created "mind maps" of sorts to help you brainstorm your own meal plans. Know you want to prep a salad but not sure where to go from there or what flavor profile you want? I've got you covered.
I actually got the idea for these maps from a cocktail recipe book (Cocktail Codex, highly recommend it!). The whole premise is that you have a few basic cocktails (or meals, in my case), and every other one is some variation of the fundamental recipe. I found it to be a really cool and helpful way to think about recipes and knew I wanted to adopt my own version of those maps in this book.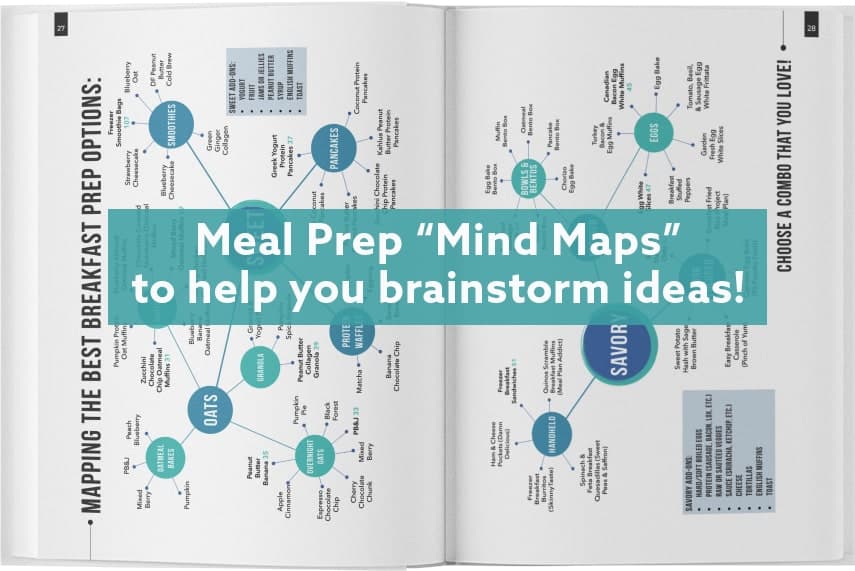 ---
Bundle all 3 of my eBooks and Save!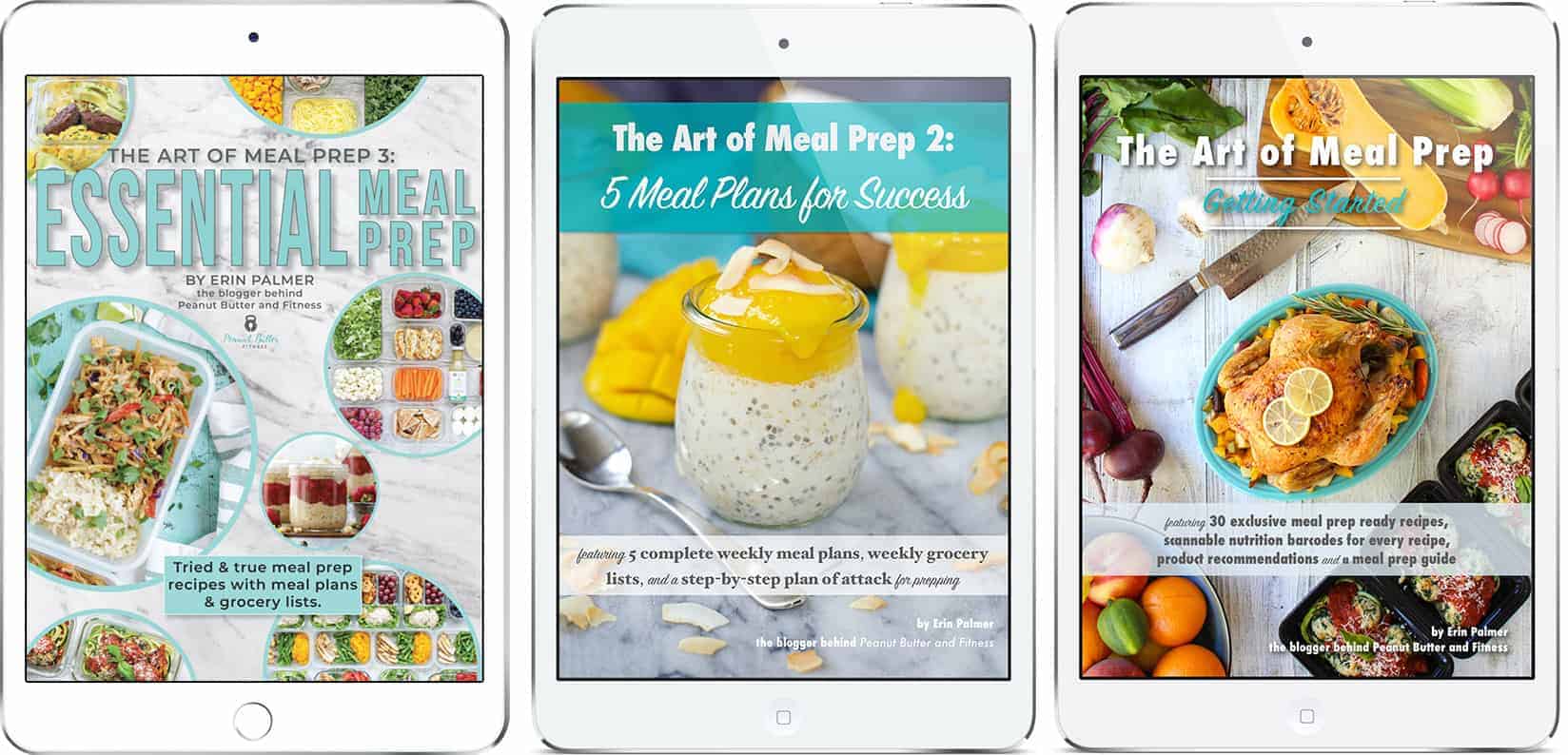 ---
The Art of Meal Prep 2: 5 Meal Plans for Success
Here's a preview of what's inside:
---
The Art of Meal Prep: Getting Started
Here's a preview of what's inside:
---