Happy hump day, friends! We're still going strong on the pumpkin train over here, this time with Pumpkin Protein Whip. It's light and airy, almost mousse-like, with classic spiced pumpkin flavor. Plus it packs 10 grams of protein per serving! Win, win, and win.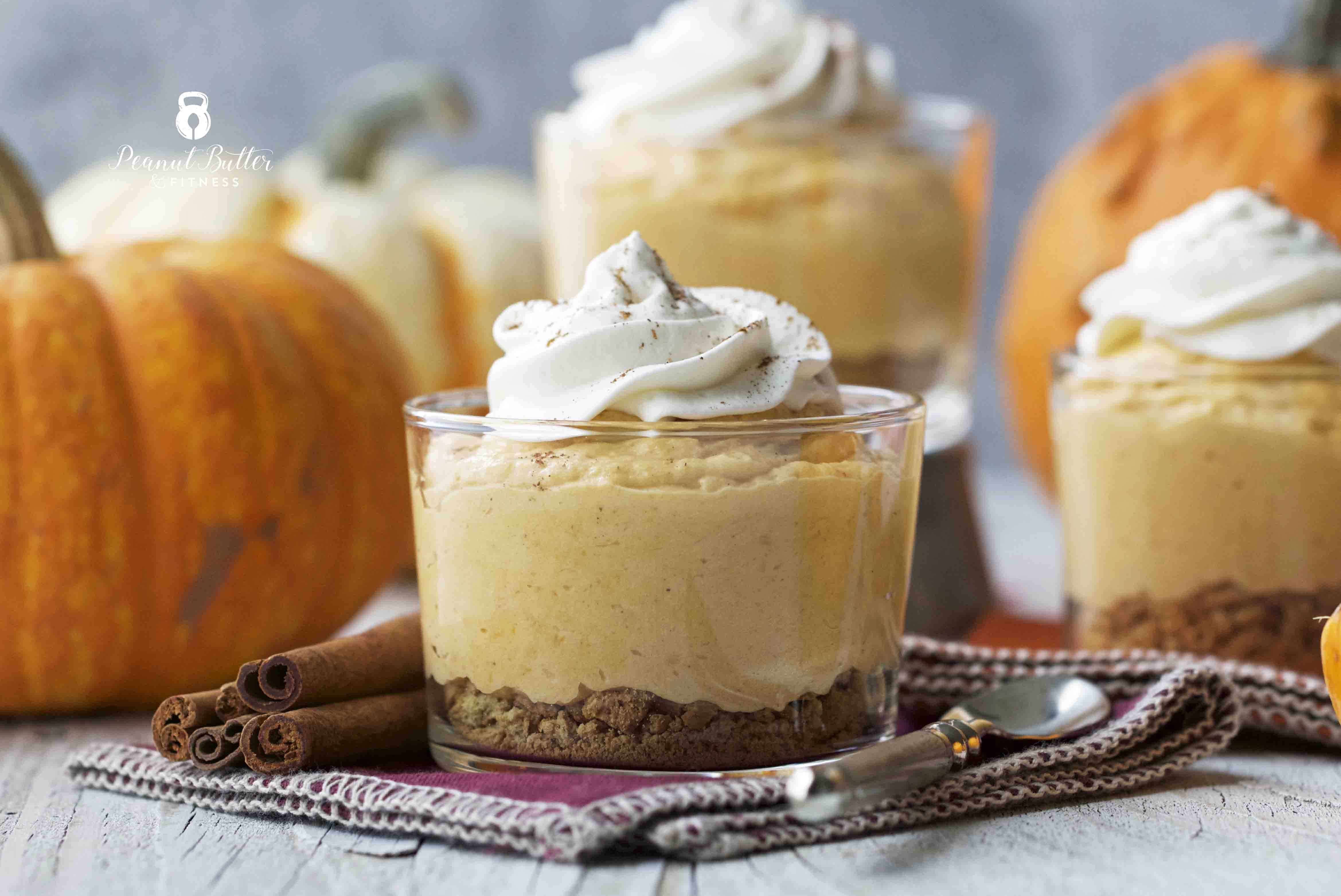 If you wanted to make this treat for a crowd but didn't feel like dishing it out into individual serving cups, you could totally turn it into a trifle! Pipe a layer of the pumpkin whip, then top it with a layer of fat free Cool Whip (or whatever whipped cream you like), then crumble some graham crackers on top and repeat. IDK why I didn't think of this sooner…it's a great Thanksgiving option!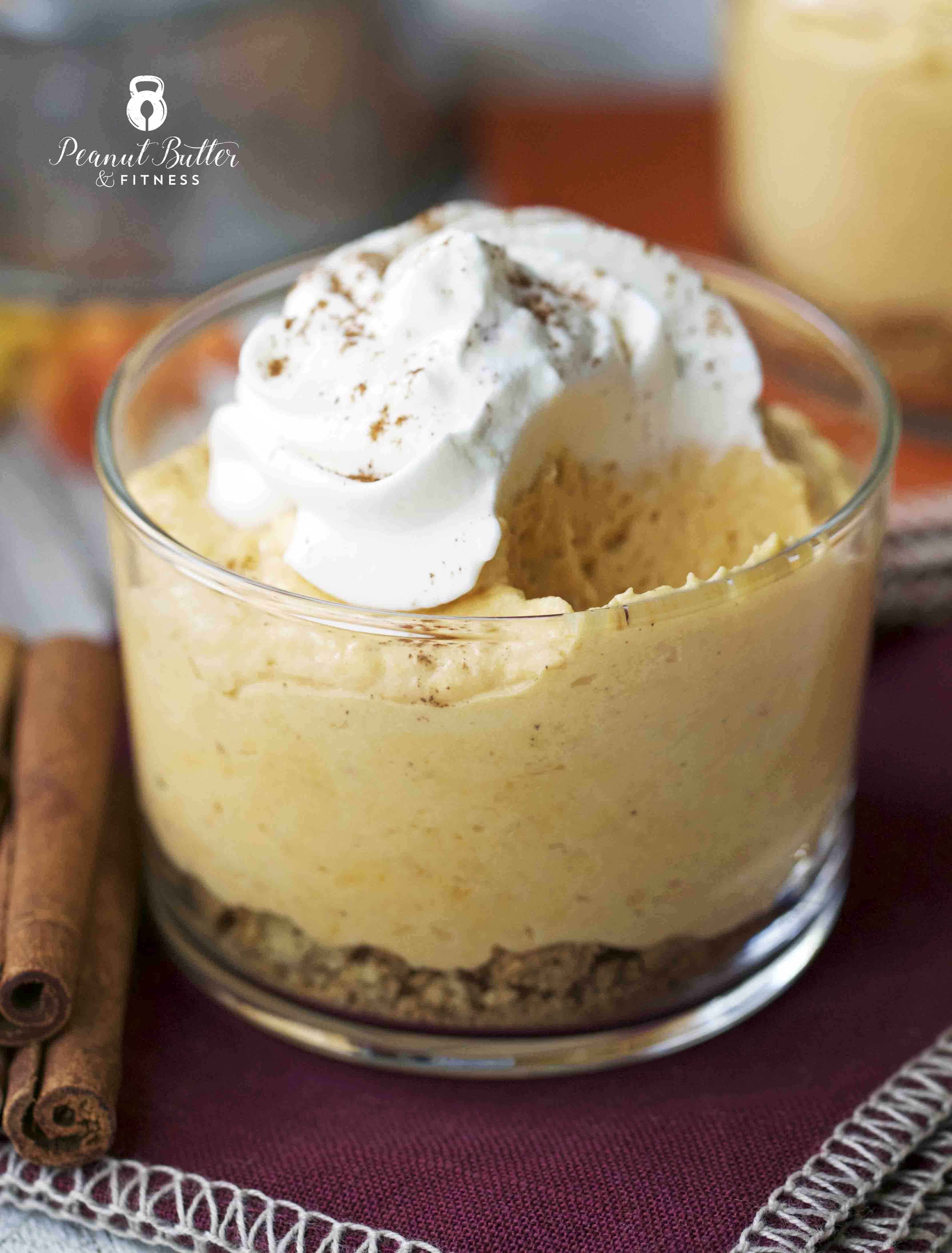 Just a note on the nutrition info below – I didn't include the graham cracker "crust" or whipped cream in the calculation. I know most people will customize those things anyway, so I want to keep the core of the recipe easily trackable in MFP. This way you can add your own accoutrements and still benefit from me entering the macros into the database. Which, speaking of…I think MFP did an update that is making it impossible for me to create a scannable barcode for you. Instead, I linked the publicly available nutrition info for you within and below the recipe card. This might actually be easier for mobile users to get to the info? Give it a try and let me know what you think.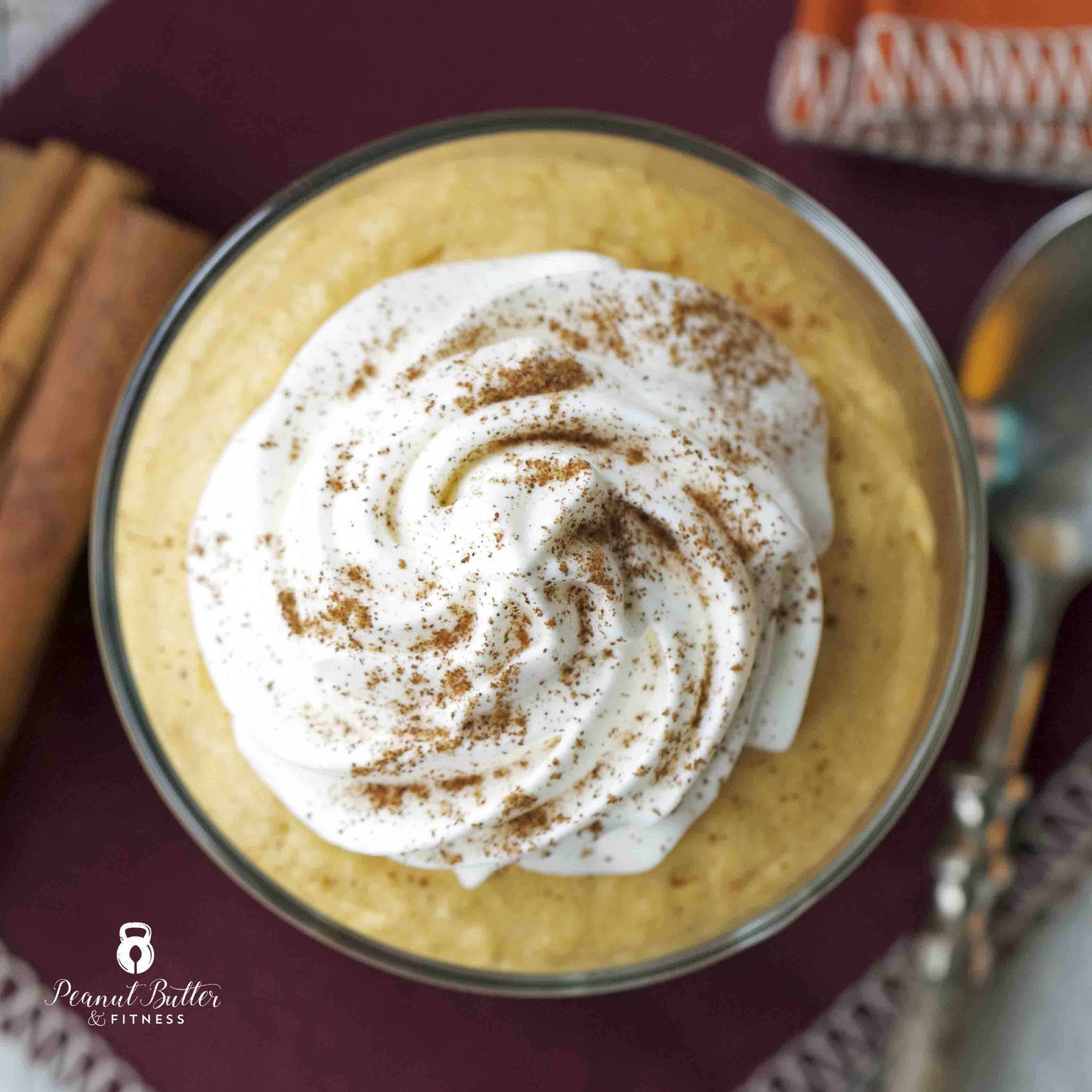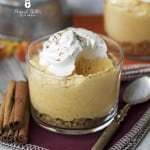 Pumpkin Protein Whip
Servings 4 servings
Calories per serving 122 kcal
Ingredients
1 cup pumpkin puree (244 grams)
5.3 oz Dannon Light and Fit Vanilla Non-Fat Greek yogurt
4 oz Fat Free Cool Whip (113 grams)
1 scoop Cellucor Vanilla Casein Protein (32 grams)
1/4 tsp pumpkin pie spice
90 mg pure Stevia
Instructions
Add all wet ingredients to a mixing bowl, then add dry ingredients and beat with a hand mixer until smooth. Serve with a graham cracker crust and/or a whipped cream topping, if desired.
Nutrition Facts
Pumpkin Protein Whip
Amount Per Serving
Calories 122 Calories from Fat 9
% Daily Value*
Fat 1g2%
Cholesterol 8mg3%
Sodium 59mg3%
Potassium 35mg1%
Carbohydrates 17g6%
Fiber 2g8%
Sugar 7g8%
Protein 10g20%
* Percent Daily Values are based on a 2000 calorie diet.