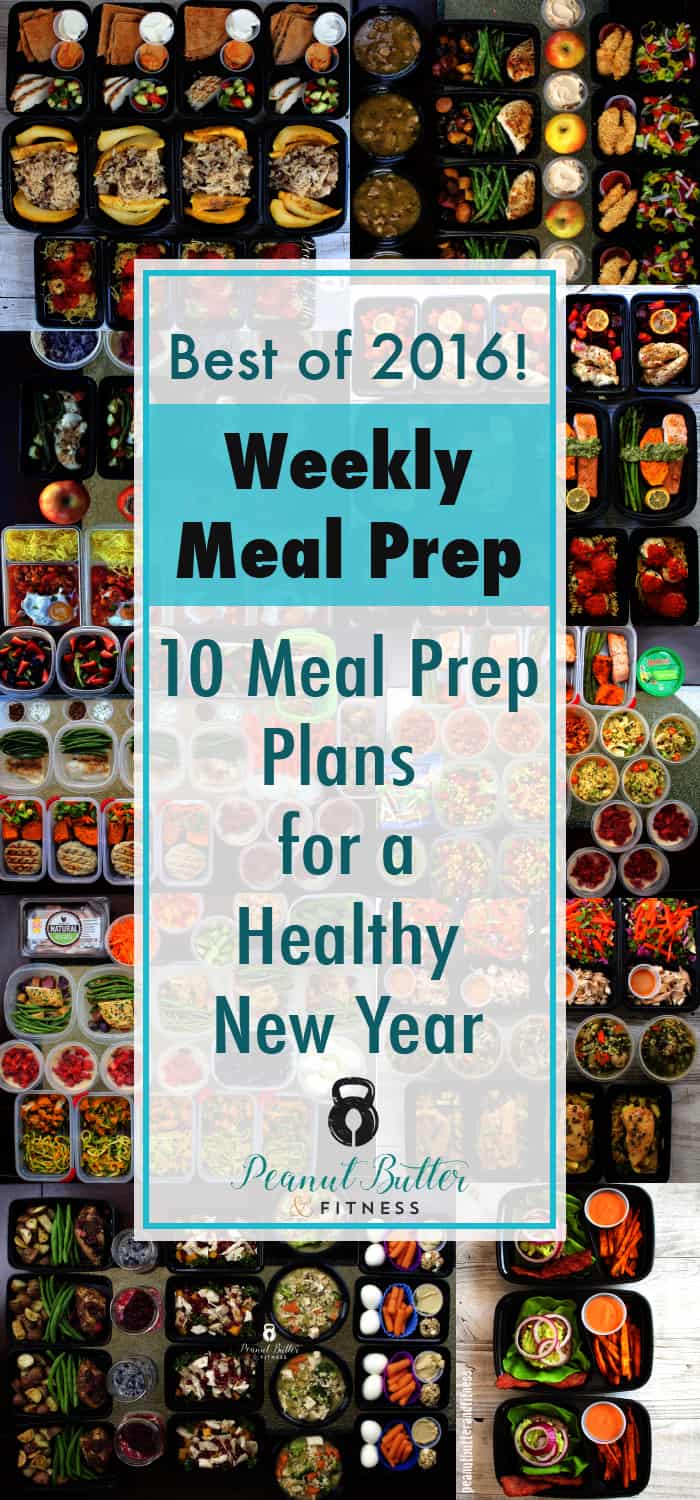 This year has been a pretty exciting one for this little meal prep blog…I published my first eBook, got a new logo, have a brand new blog design set to debut in January, and I've got a very exciting project on the horizon 😉 I also finally made the switch from Blogger to WordPress (so much better), started to figure out how to take pictures in full manual mode on my camera, did my first giveaway and I'm figuring out videos! My New Year's resolution is to go further with videos and push myself in that realm…maybe I'll even do a "vlog" series. Who knows.
Since it was such a good year for Peanut Butter and Fitness, I'm rounding up the top 10 meal preps of 2016. It's fun to look back and see how my food and photography have evolved in just one year's time, but more importantly, I think hope you'll find it to be a great resource to jump start your healthy eating habits in 2017! Just remember that with meal prep, you can make your food as exciting or boring as you see fit…not every meal has to be baked chicken, steamed broccoli and rice. But it totally can be if that's what works for you (ehem, bodybuilders). Otherwise, get creative – use some sauce, try something new, bust out the slow cooker, whatever! Just make sure that your food keeps you interested so that you'll stick with it instead of opting for junk.
If you're new to meal prepping, be sure to check out my meal prep eBook, where you'll find lots of tips, tricks, product recommendations and over 30 meal prep ready recipes to get you started.
And without further ado! Here are my 10 Best Meal Preps of 2016:
1.This one from March 7th, when I needed a really speedy meal prep but still ended up with food I was excited about eating.
2. This one from February 22nd, when I kept things simple after recovering from the flu.
3. This one from January 18th when I was eating like a queen with one skillet chicken, butternut squash zoodles with spicy turkey sausage, and chef's salad.
4. This one from October 24th. This one may have been my personal favorite meal prep of the year – the flavors are exciting but the meals are still really easy and really healthy. Thai chicken salad, Italian wedding soup and paleo chicken picatta…take me back.
5. This one from November 13th. I included risotto, Mediterranean chicken pitas, and turkey spinach meatballs.
6. This one from December 5th. Another one of my personal favorites, this one was quick and easy with one of my go-to meals: Parmesan chicken tenders with imitator Olive Garden Salad. Add some slow cooker posole verde and one skillet chicken and you've got a meal prep.
7. This one from November 28th, where I used up Thanksgiving leftovers in every recipe (though a lack of leftover turkey won't slow you down if you make it any other time of year). I also tried my hand at some Bento snack boxes.
8. This one from December 18th. Have a short week because of a holiday or travel plans? Make a smaller meal prep.
9. This one from September 13th that proves your meal prep doesn't have to be boring and yes, you can eat burgers and fries.
10. This one from my eBook, with lots of colors and 3 different kinds of protein in one prep. You knew I couldn't keep an eBook meal prep off the list, right?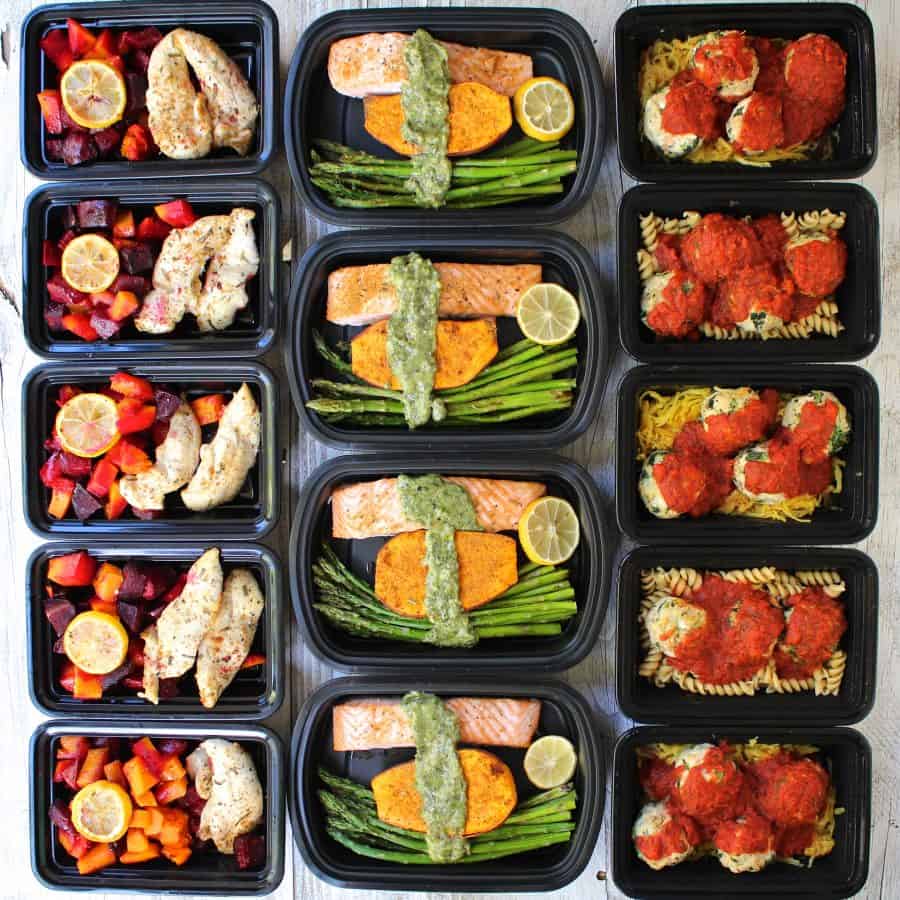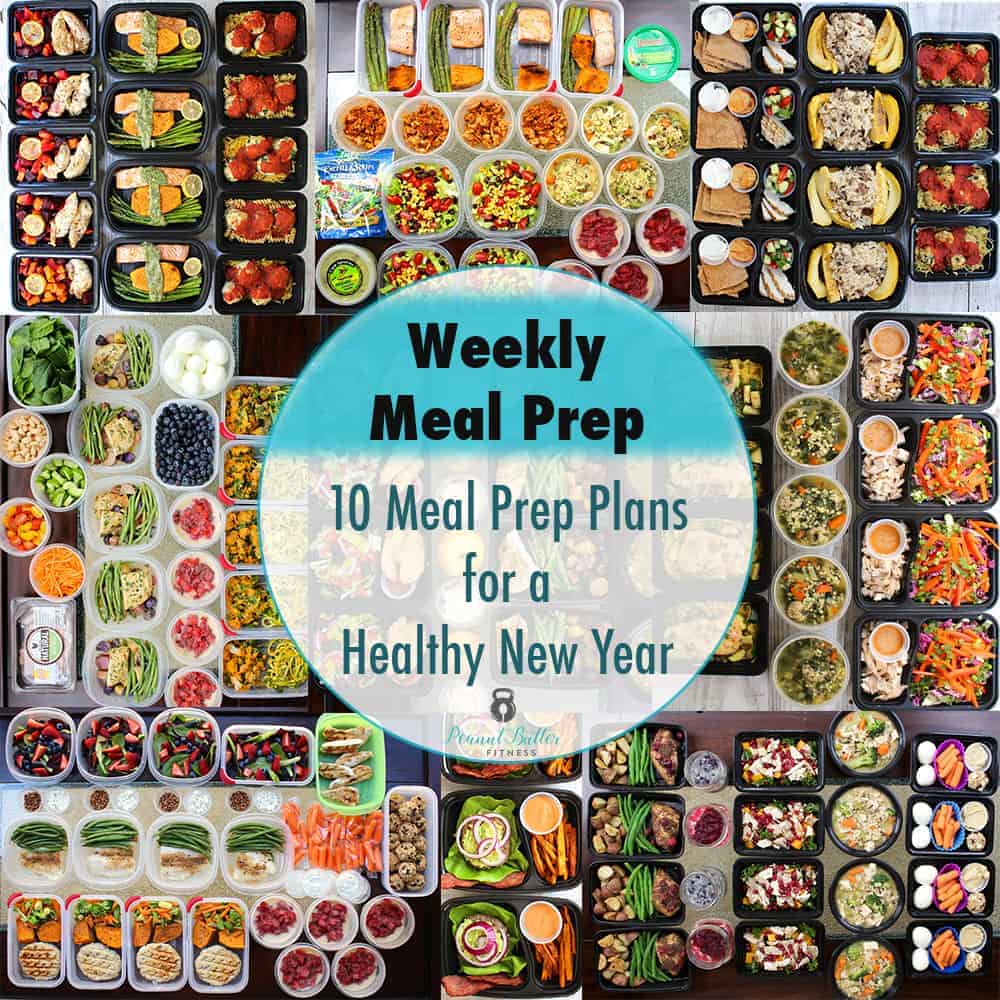 Happy New Year everyone! Good luck with achieving whatever goals you may have set for yourself 🙂