It has been too long since I've posted one of my meal preps! I guess that's because I've been hoarding recipes for my eBook for quite a while now. So if you want to see what I've been up to and get lots of meal prep recipes, go check it out! I'm planning to hit the go button in the next day or two (a week ahead of schedule!). Any who…I'm not sure what possessed me to make a bunch of recipes for my meal prep that required coming up with all new recipes and nutrition info but these ones were actually really easy.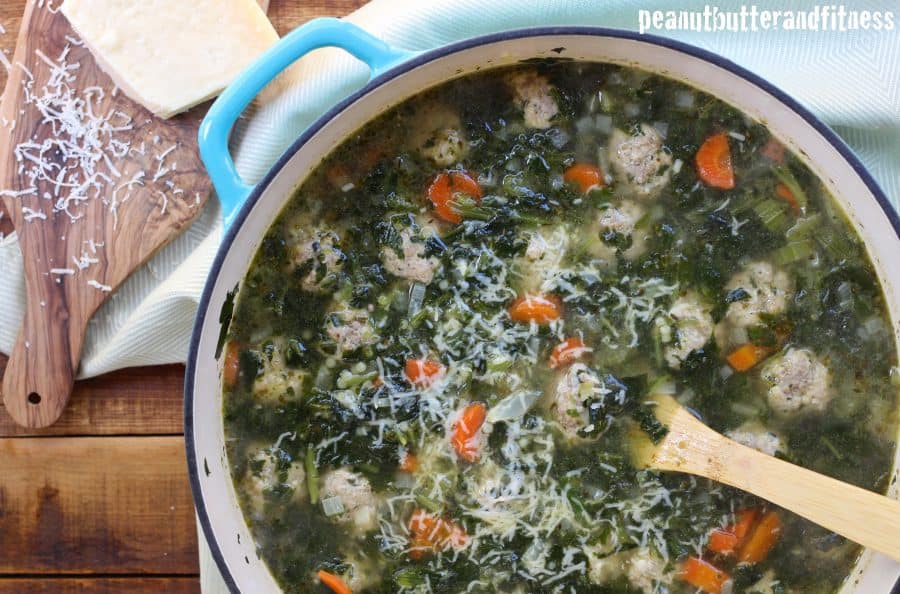 Italian wedding soup is a no brainer and I can't believe I've waited so long to come up with a recipe for it! I made mine nice and hearty so it makes sense to eat as a meal. Lots of meatballs, lots of veggies and enough pasta to keep me full without going overboard on carbs. Perfect for chilly fall days.
And then there's this Paleo Lemon Chicken Picatta. The light sucks on the picture above so here's it's own glamour shot…it was incredibly easy to throw this recipe together. There's lots of sauce in there too, you just can't see because it sank down to the bottom of the spaghetti squash pile. Feel free to sub out the zucchini with whatever veggies you want.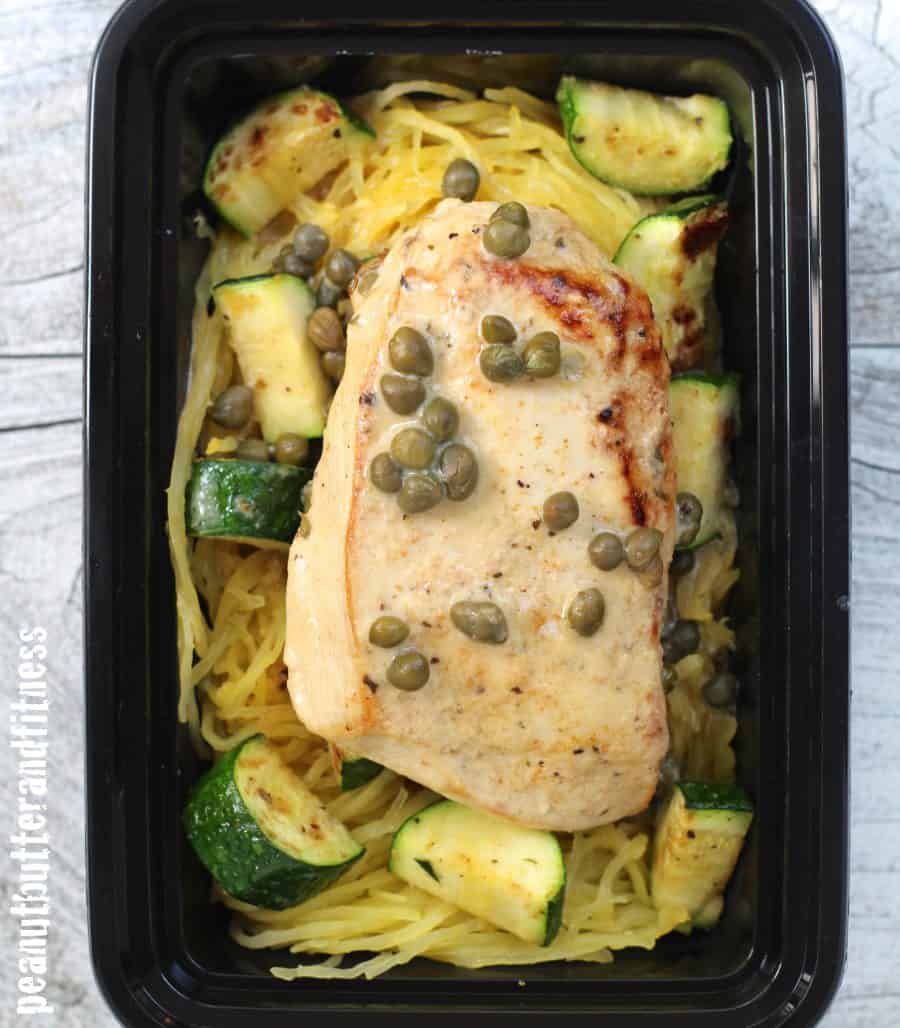 Day 1:
Day 2:
Day 3:
Day 4:
Day 5:
Day 6:
Day 7:
One note – I normally don't work out for 7 days in a row but I'm about to leave for vacation so I'm at least going to plan to workout every day this week before I become a sloth for 2 weeks. But if I'm too tired, I'll skip a day and let my body recover. You should too 🙂
---
Thai Chicken Salad
Yield: 4 servings • Calories per serving: 254 • Fat: 8 g • Protein: 28 g • Carbs: 21 g • Fiber: 6 g • Sugar: 10 g • Sodium: 198 mg • Cholesterol: 0 mg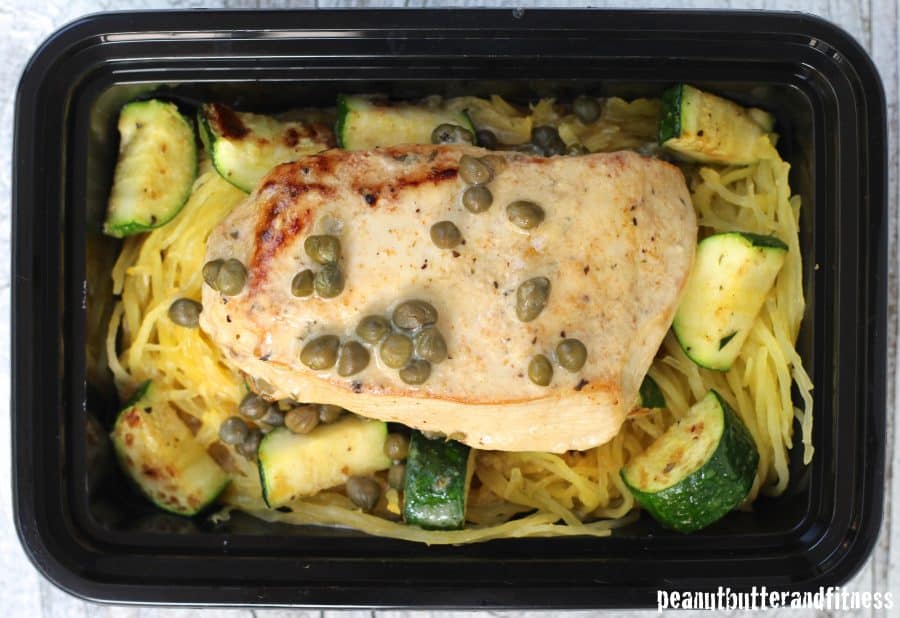 Paleo Lemon Chicken Picatta with Squash
Yield: 4 servings • Calories per serving: 263 • Fat: 11 g • Protein: 27 g • Carbs: 15 g • Fiber: 3 g • Sugar: 7 g • Sodium: 447 mg • Cholesterol: 56 mg