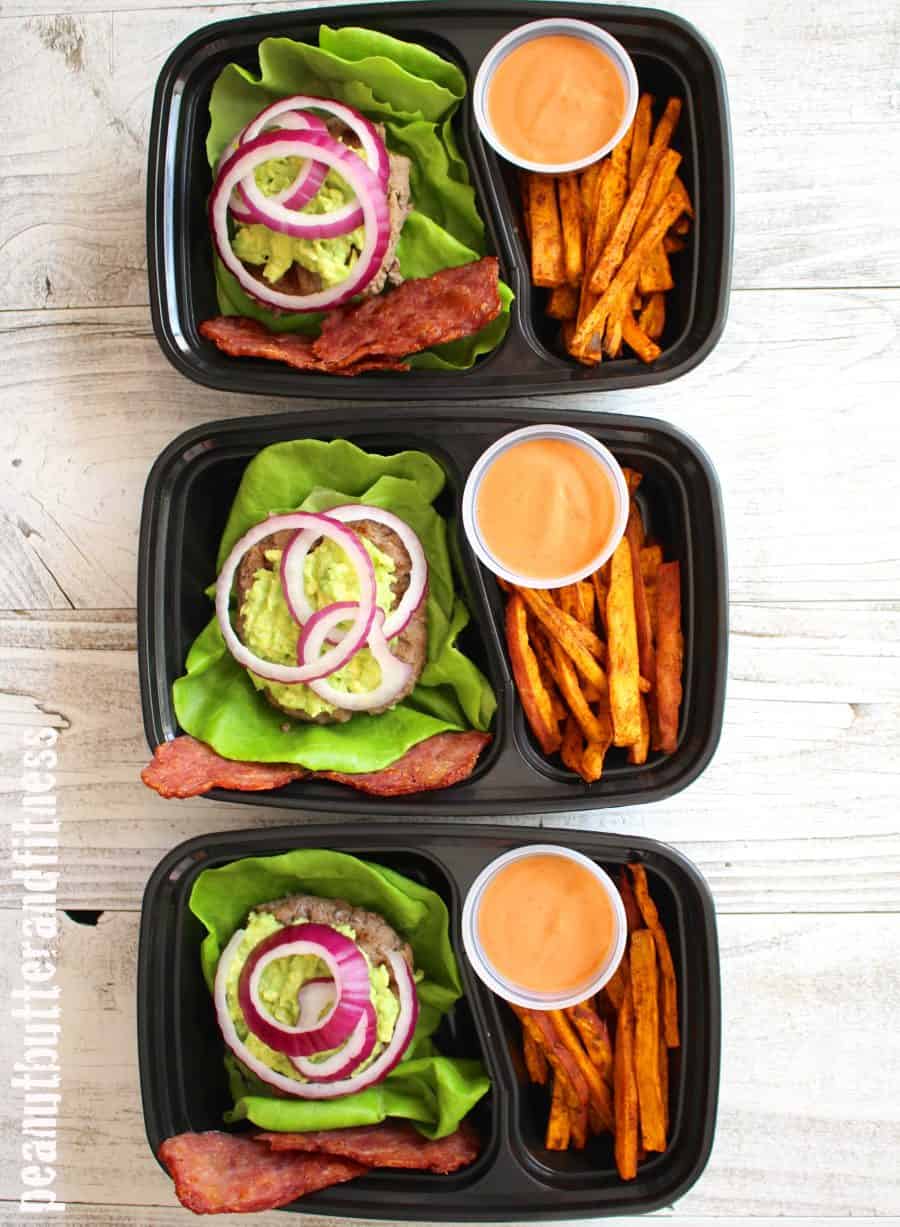 I hope you're all out there conquering your week! Tuesdays suck, I know :/ It doesn't help my Tuesday blues that the sky is fogged over and the wind is blowing freezing air off the bay in San Francisco. So today I'm throwing it back to when the sun was shining a couple weeks ago and I made these sunny Protein Style Cali Burgers.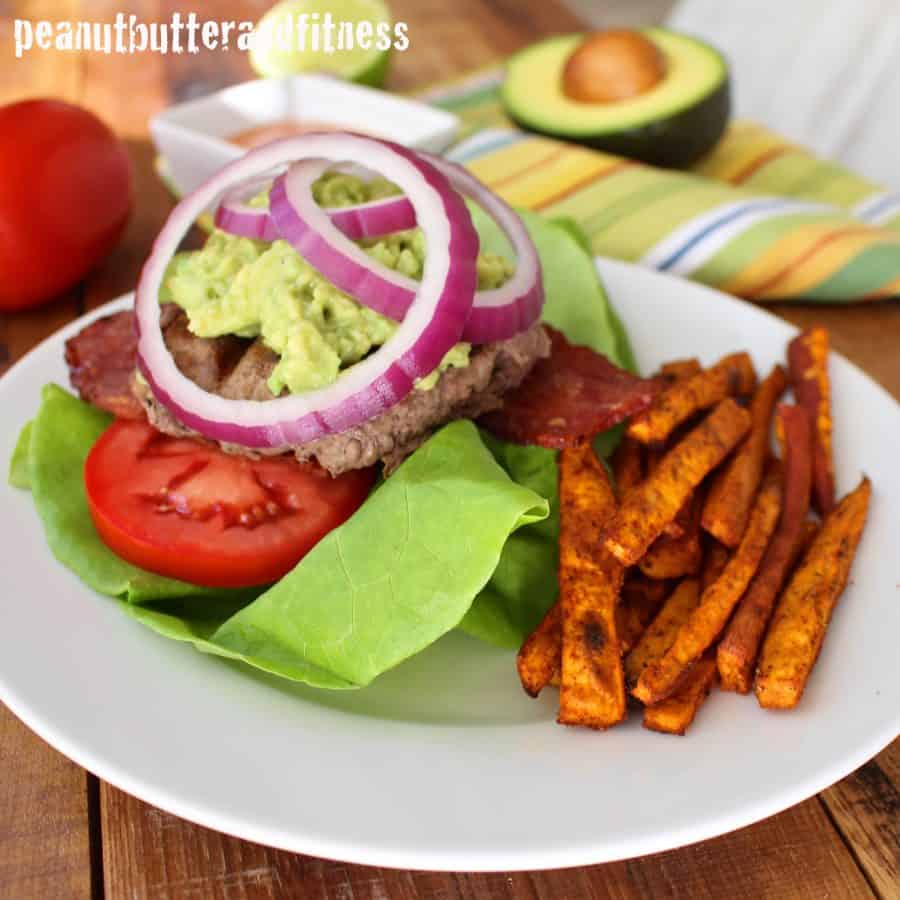 These burgers are simple but delicious and fresh…I used grass-fed 93/7 beef and uncured turkey bacon on mine. Throw on a fried egg and some sprouts to really get that Cali feel going. Don't forget about the zesty fry sauce because it brings this whole meal together with a little bit of spice!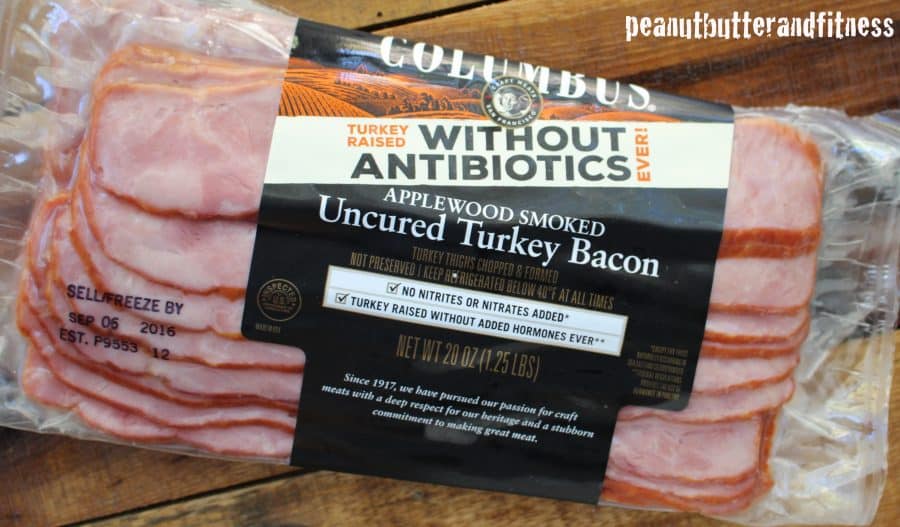 I found this turkey bacon at the local Safeway here in SF…it was a little on the expensive side, but in my opinion it's better to pay a couple extra bucks than eat all the crazy ingredients in some of the other brands of turkey bacon. I'm sure Whole Foods has an entire treasure trove of additive-free turkey bacon, but I can't bring myself to deal with their parking garage here. Maybe someday when I live in suburbia I will finally get to enjoy the spoils of visiting multiple grocery stores in one day!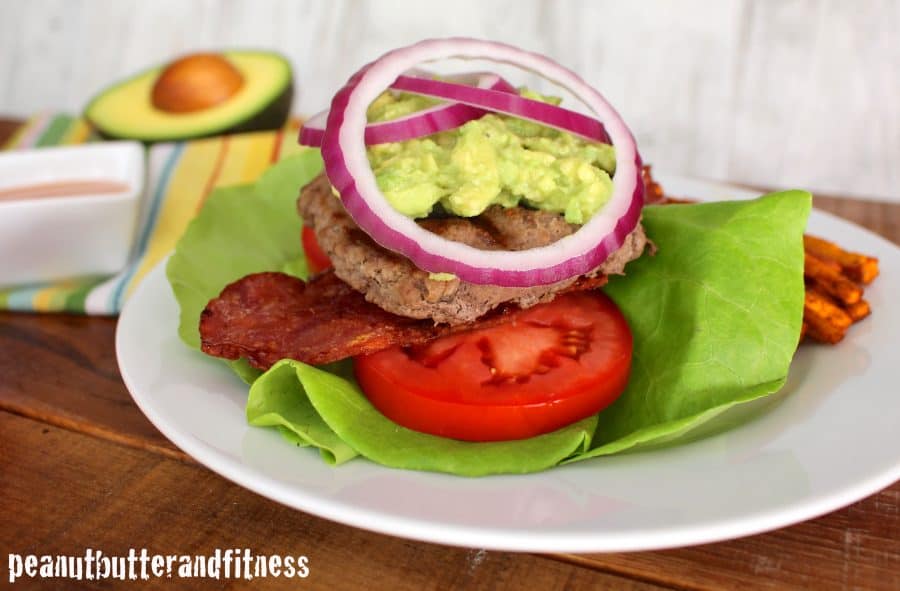 These bad boys will stay fresh for about 4 days if you meal prep them the way I did in the picture up top. The only thing I left separate was the tomato because the acidity will jack up your beautiful lettuce and ain't nobody got time for that. Oh, and if you can't have a burger without cheese, throw on some pepper-jack. I'm sure it would be delightful 🙂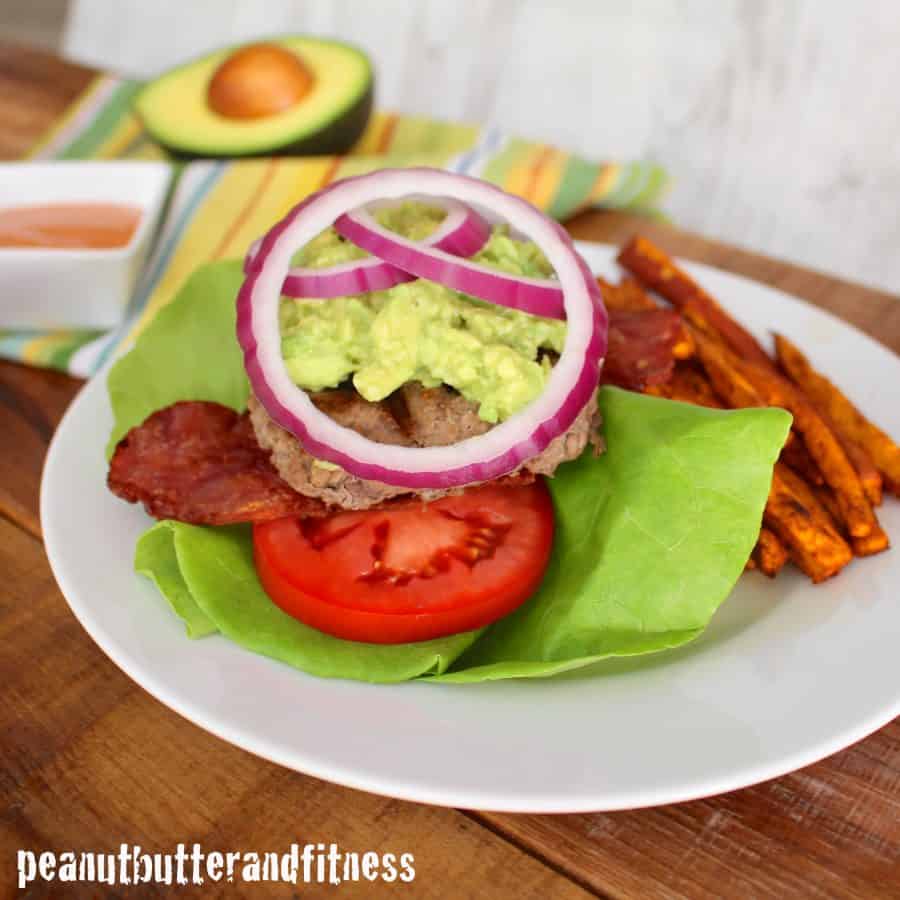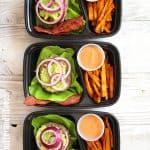 Protein Style Cali Burger with Sweet Potato Fries and Zesty Sauce
Prep Time 20 minutes
Cook Time 30 minutes
Total Time 50 minutes
Servings 6 servings
Calories per serving 366 kcal
Ingredients
1 1/2 lbs 93/7 grass-fed ground beef
6 slices Columbus Applewood Smoked Uncured Turkey Bacon cooked
1 1/2 avocados
12 leaves of butter lettuce
2 roma tomatoes sliced
1/2 small red onion sliced
1/2 tsp sea salt
3/4 tsp pepper divided
Juice of 1/2 lime
3 medium sweet potatoes sliced into 1/4" sticks
1 tbsp paprika
1/2 tbsp olive oil
1/2 tsp real salt
Optional: fried egg, sprouts, cilantro, pepper-jack cheese
Sauce Ingredients:
5 tbsp ketchup
1/4 cup plain non-fat Greek yogurt or mayo
2 tbsp sriracha sauce
1 tbsp Dijon mustard
Instructions
Whisk sauce ingredients together, then set aside in refrigerator.

Mash avocados with lime juice and Flavor God seasoning, then set aside in refrigerator.

Pre-heat oven to 400 degrees.  Line a baking sheet with parchment paper and set aside.

Toss sliced sweet potatoes with paprika, olive oil, real salt and 1/4 tsp pepper.  Arrange on lined baking sheet in single layer.  Bake at 400 degrees for 15 minutes, then flip using a spatula and continue baking for 10-15 minutes or until fries reach desired crispiness.

While fries are baking, form six 1/4 lb burgers from the beef, then season with salt and pepper.  Grill until cooked to medium.

Serve burgers on top of butter lettuce leaves with tomato slices, red onion slices, turkey bacon and avocado.  Serve with fries and zesty fry sauce (add some sauce to the burger too!).
Nutrition Facts
Protein Style Cali Burger with Sweet Potato Fries and Zesty Sauce
Amount Per Serving
Calories 366 Calories from Fat 144
% Daily Value*
Fat 16g25%
Cholesterol 90mg30%
Sodium 727mg32%
Potassium 499mg14%
Carbohydrates 20g7%
Fiber 5g21%
Sugar 5g6%
Protein 32g64%
* Percent Daily Values are based on a 2000 calorie diet.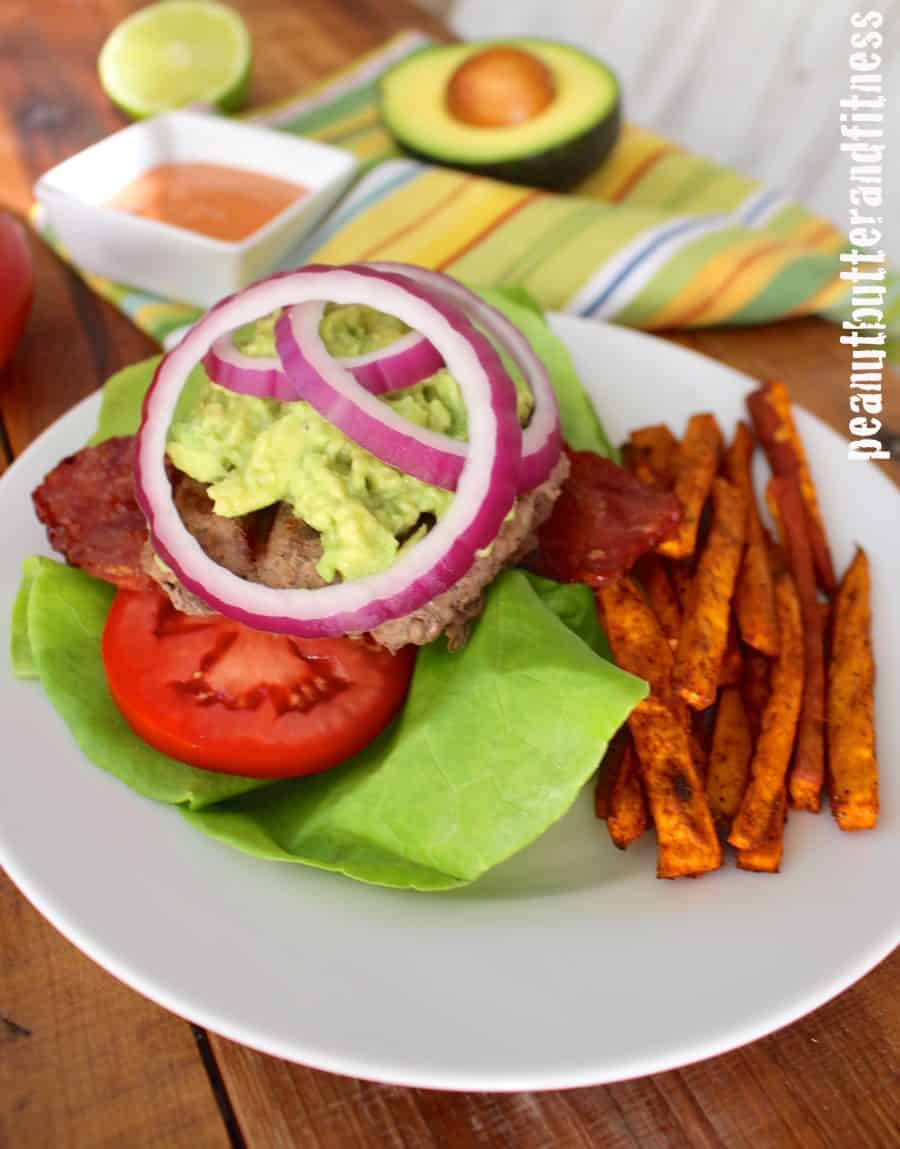 For my meal preppers out there, heat up your fries in a toaster oven to keep them crispy!