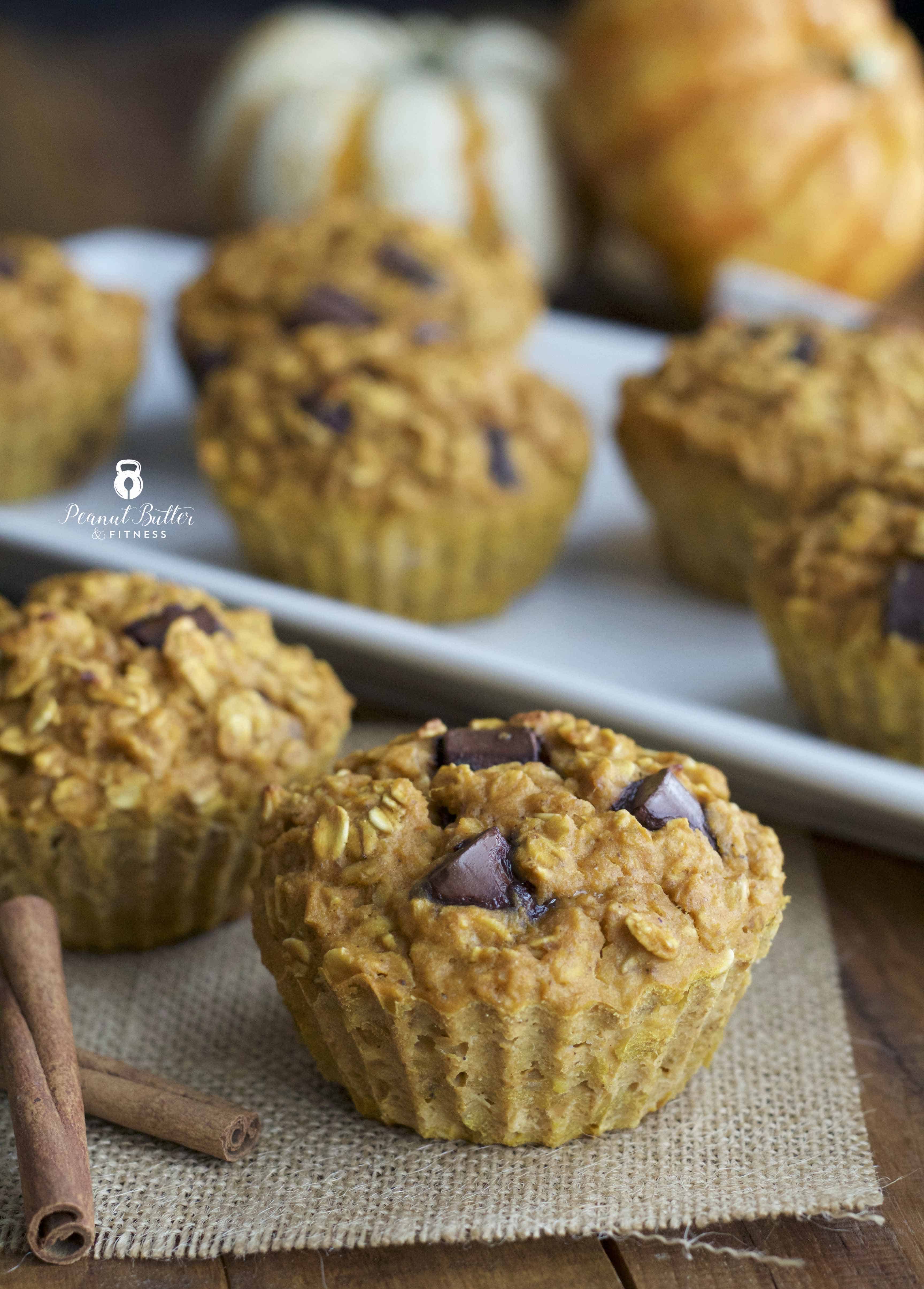 Happy Sunday! I hope you enjoyed the extra hour of sleep last night…or in my case, just getting an early start on the day since my internal alarm clock seems to not care if it's the weekend or the end of Daylight Savings time.  So in honor of waking up "early," here's a breakfast prep idea!  If you haven't noticed, I'm pretty obsessed with oatmeal muffins and eat them pretty much every day for breakfast.  But it's November now, so it felt like the right time to throw some pumpkin in the mix.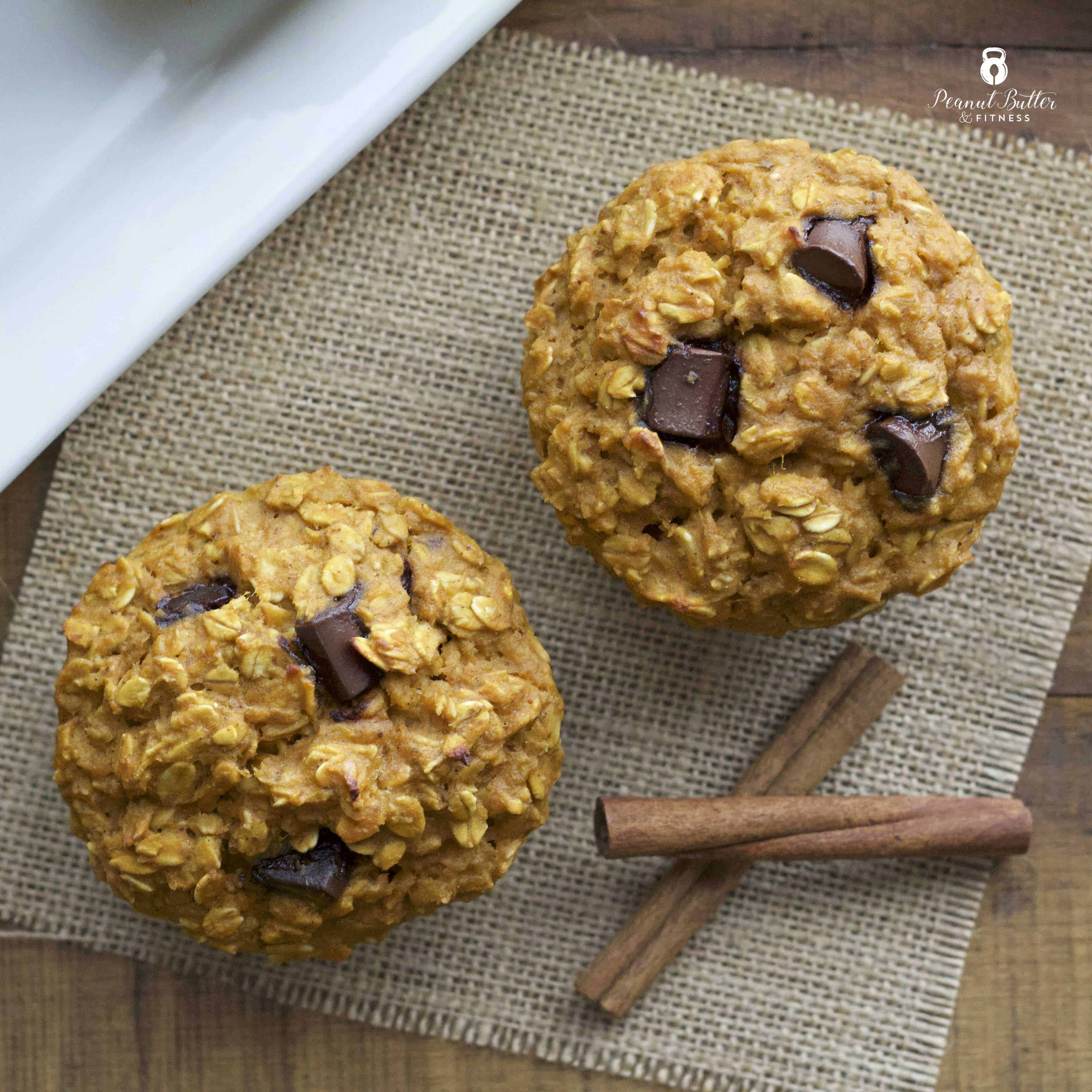 Speaking of pumpkin, do you guys ever think it's a little weird that we freak out about all things pumpkin starting in the beginning of September, but then BAM! As soon as Halloween passes, it's all peppermint and hot chocolate and Christmas music.  Like, what happened to continuing with pumpkin stuff until at least Thanksgiving?  I mean, that's what pumpkin pies are for…I'm not going to eat a bunch of candy canes at a Thanksgiving feast!
Maybe it's like a not-so-subtle reminder that you need to get your Christmas shopping done (if you do that sort of thing).  Actually, now that I think about it, it's all marketing.  BUT STILL! Let me enjoy the greatest season of the year, especially because in Texas, that means that it's not 100 degrees anymore and I can actually wear jeans once in a while. Here's to doing my part to keep the pumpkin craze going into November. Cheers!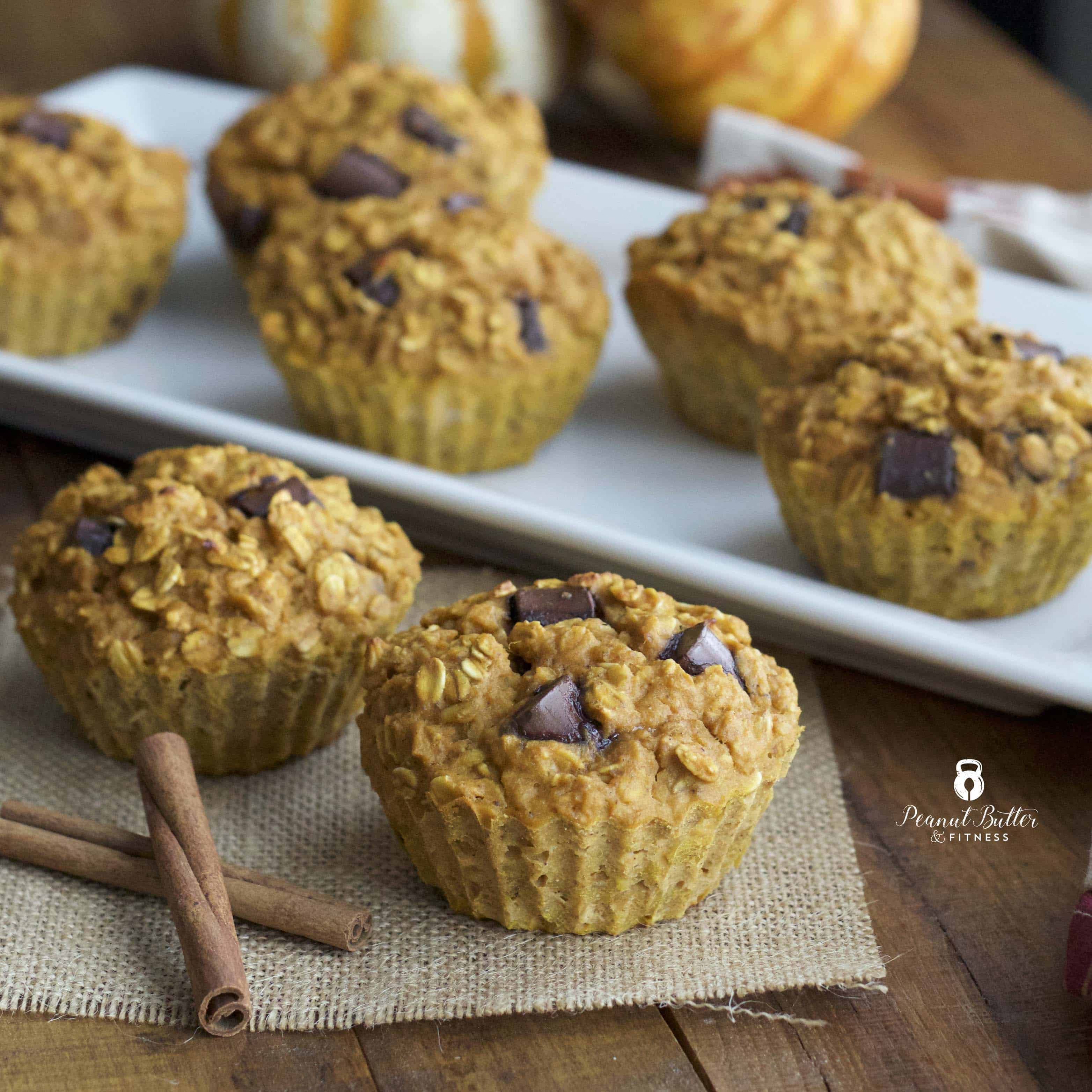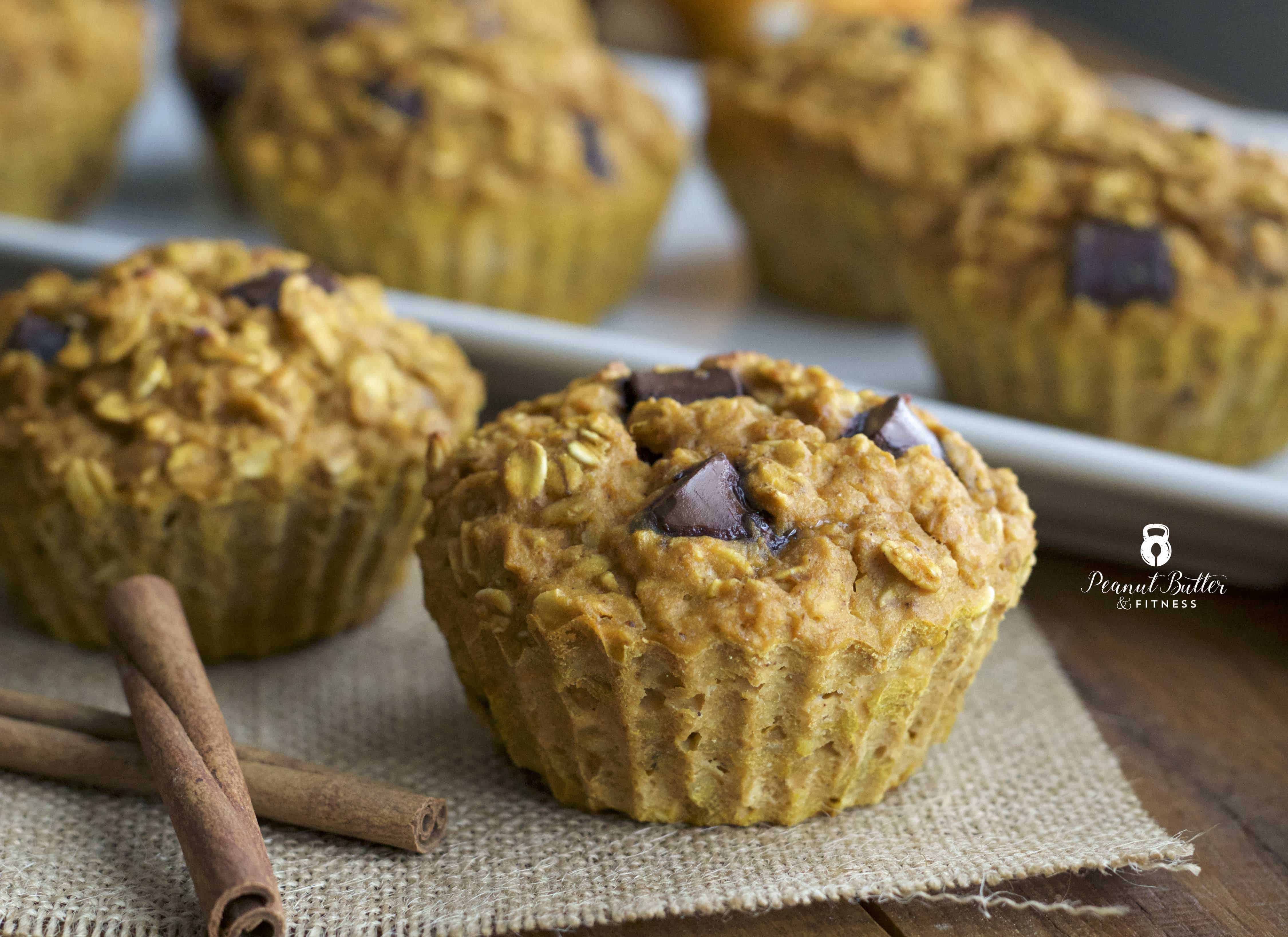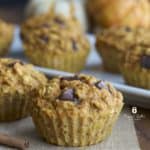 Pumpkin Chocolate Chunk Oatmeal Muffins
Prep Time 15 minutes
Cook Time 30 minutes
Total Time 45 minutes
Servings 7 muffins
Calories per serving 215 kcal
Ingredients
2 cups rolled oats
2 scoops Cellucor Cinnamon Swirl Whey Protein
1/4 cup dark chocolate chunks
1/2 tsp baking powder
1/2 tsp baking soda
1/4 tsp pumpkin pie spice
1 cup pumpkin puree
1/2 cup unsweetened applesauce
1 egg
2 egg whites
1/4 cup unsweetened vanilla almond milk
2 tbsp maple syrup
1/2 tsp vanilla extract
Instructions
Pre-heat oven to 350 degrees. Arrange 7 jumbo silicone baking cups on a small baking sheet.

Combine all dry ingredients except chocolate chunks. Add wet ingredients and mix until just combined, then fold in chocolate chunks. Scoop batter into baking cups.

Bake at 350 degrees for 30-35 minutes or until tops just begin to brown.
Nutrition Facts
Pumpkin Chocolate Chunk Oatmeal Muffins
Amount Per Serving
Calories 215 Calories from Fat 45
% Daily Value*
Fat 5g8%
Cholesterol 37mg12%
Sodium 71mg3%
Potassium 118mg3%
Carbohydrates 30g10%
Fiber 4g17%
Sugar 11g12%
Protein 13g26%
* Percent Daily Values are based on a 2000 calorie diet.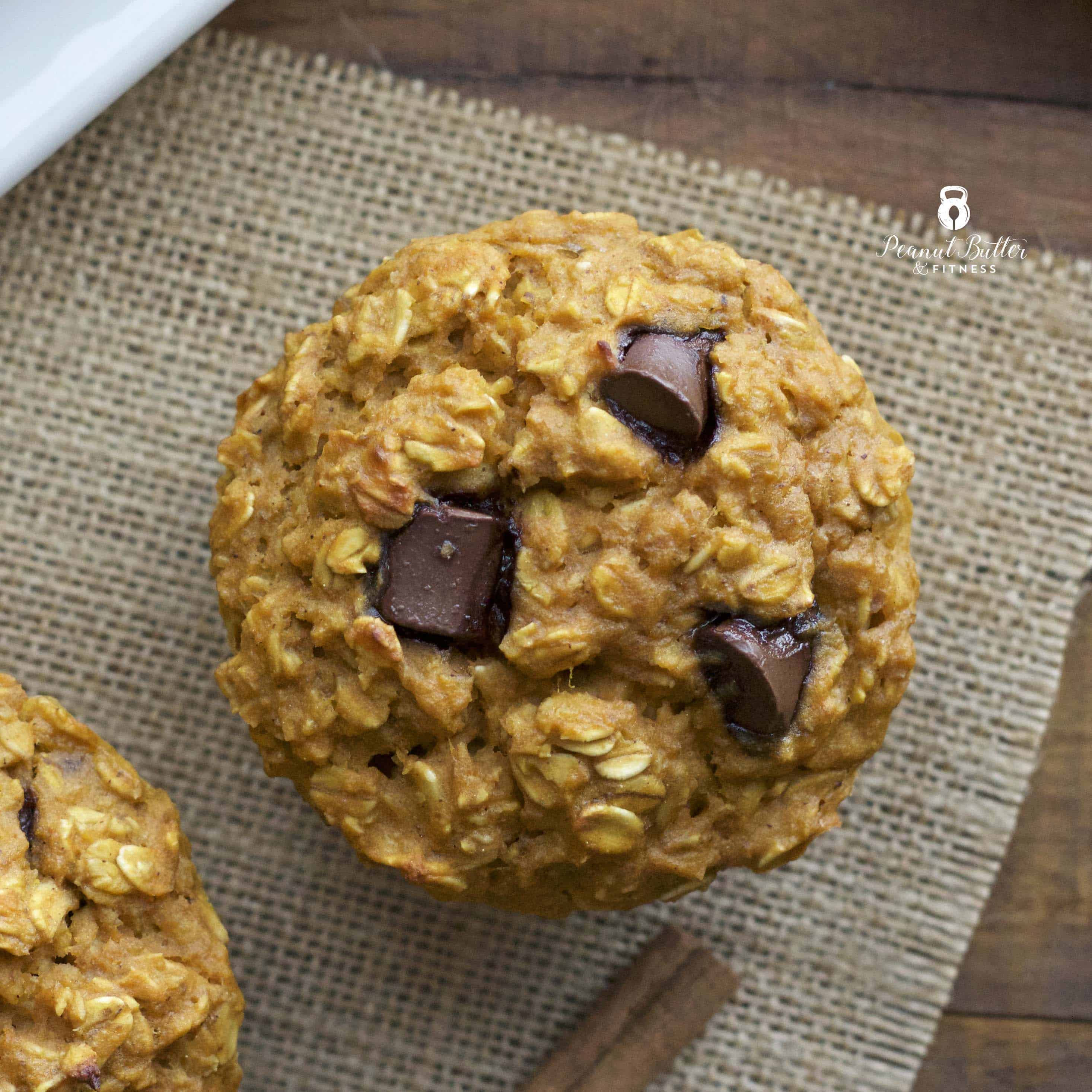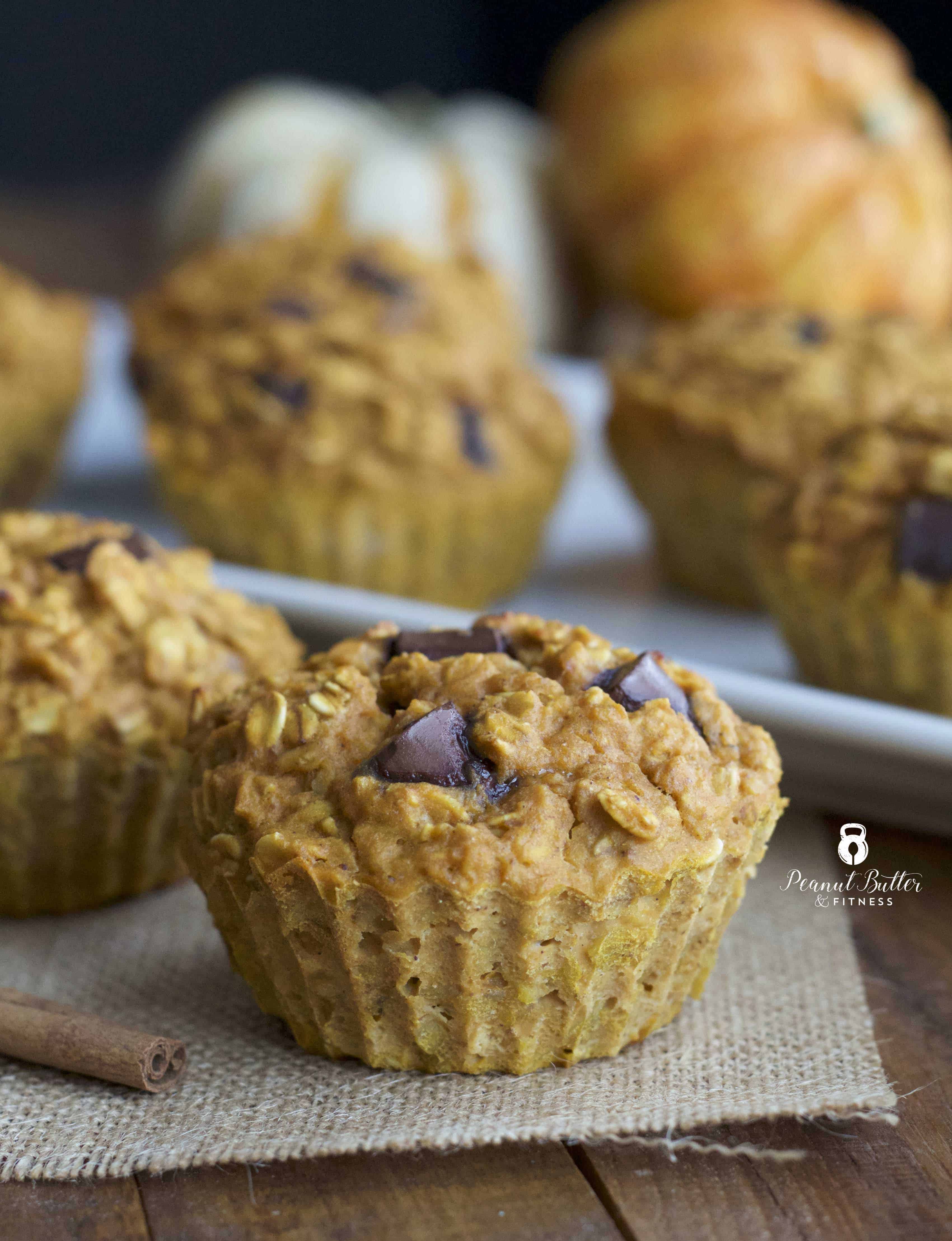 SaveSave
SaveSave
SaveSave