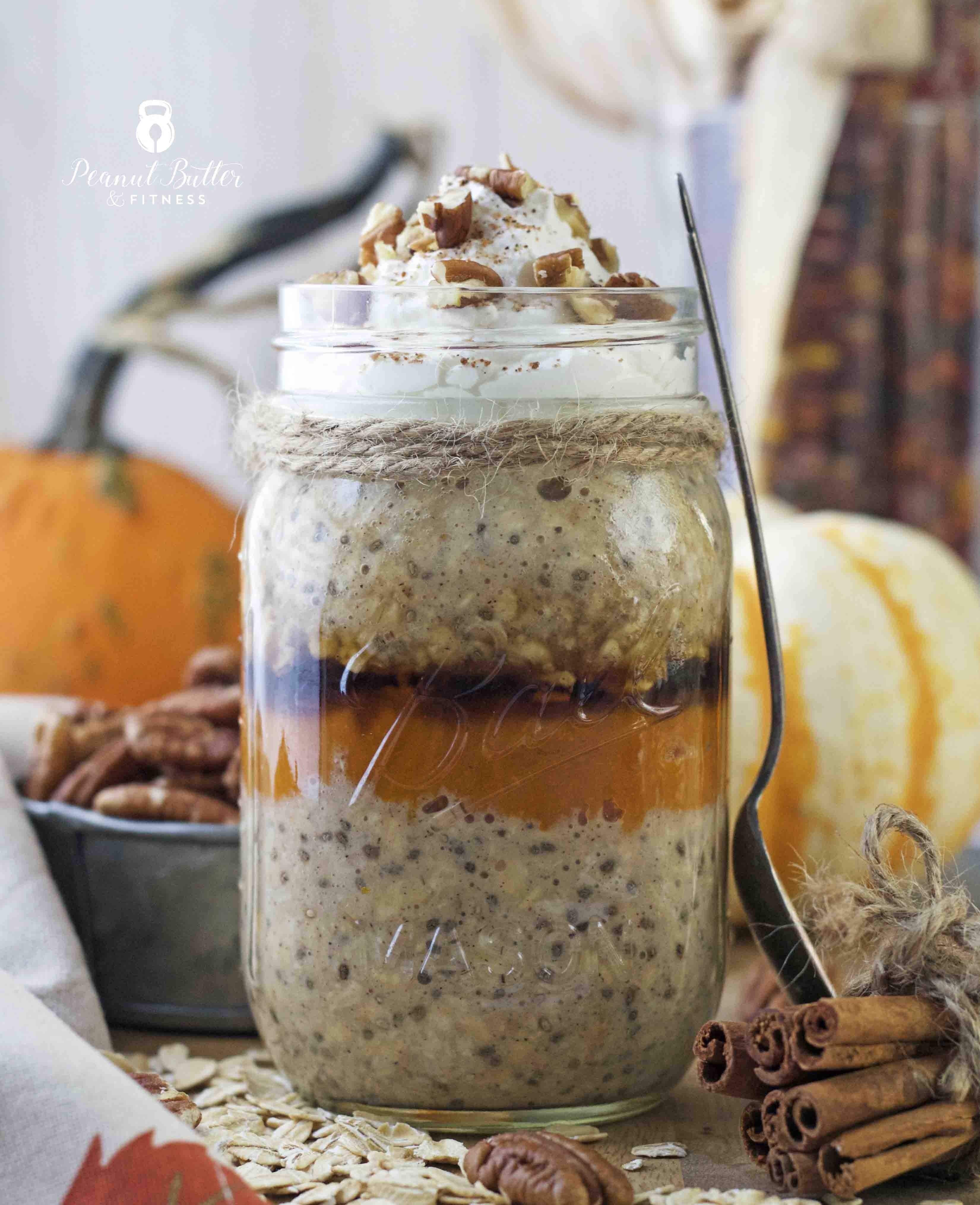 I know that people are already playing Christmas music, but I'm just over here like "what about Thanksgiving, people?!?" I mean for real, pumpkin (and fall in general) still has a solid 21-or-so days of fame to go. And on that note, it's time to get your hands on this Pumpkin Pie Protein Overnight Oats. Honestly, I could eat this for breakfast everyday until Thanksgiving. The core of pumpkin and maple syrup is so. dang. delicious. You need to try it.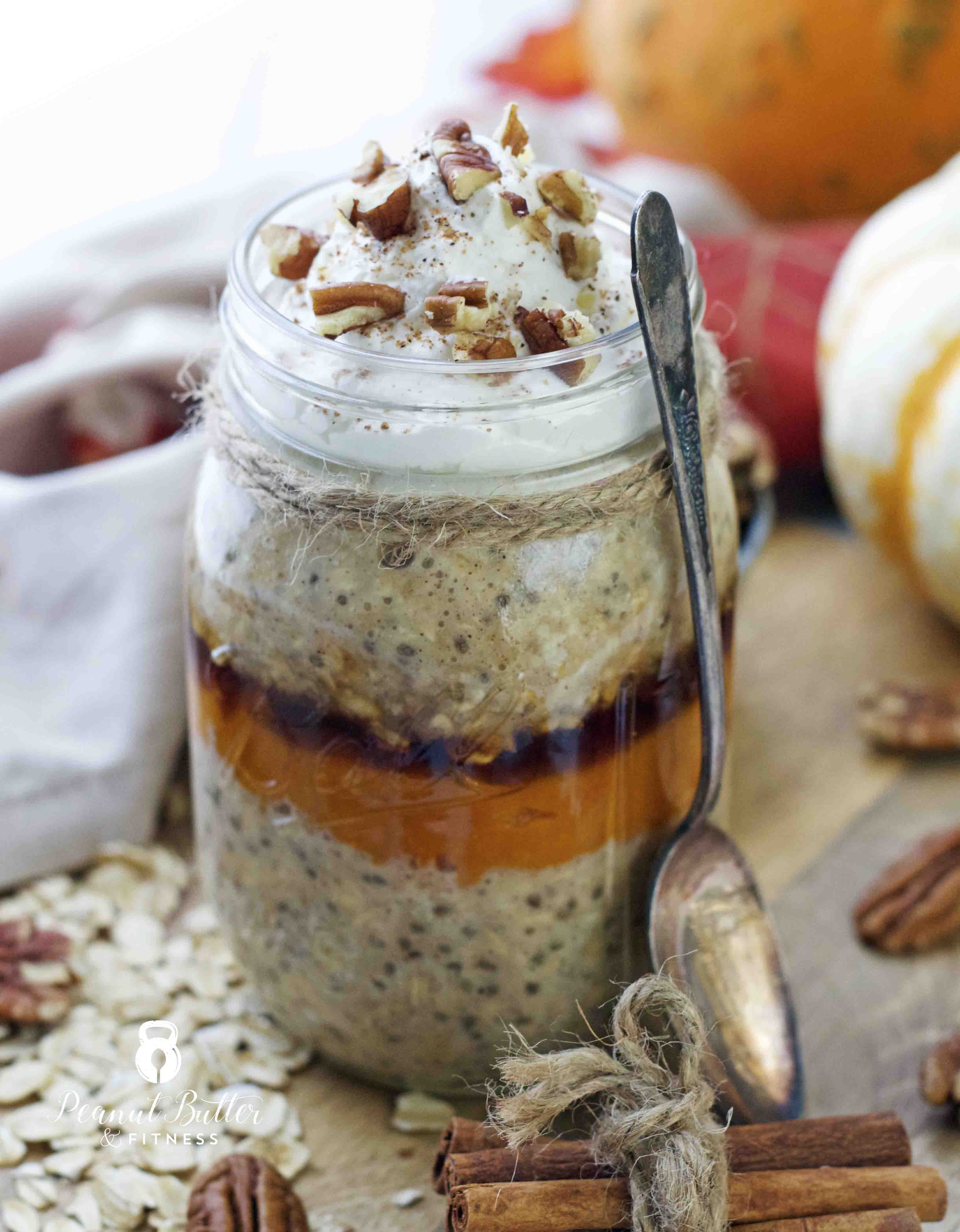 Of course I added a bit of whipped cream on top to really make it feel like pumpkin pie. I've always been the person who adds a mound of whipped cream on top of pie that is taller than the piece of pie itself. How do you take your pie?? Hopefully in a jar 😉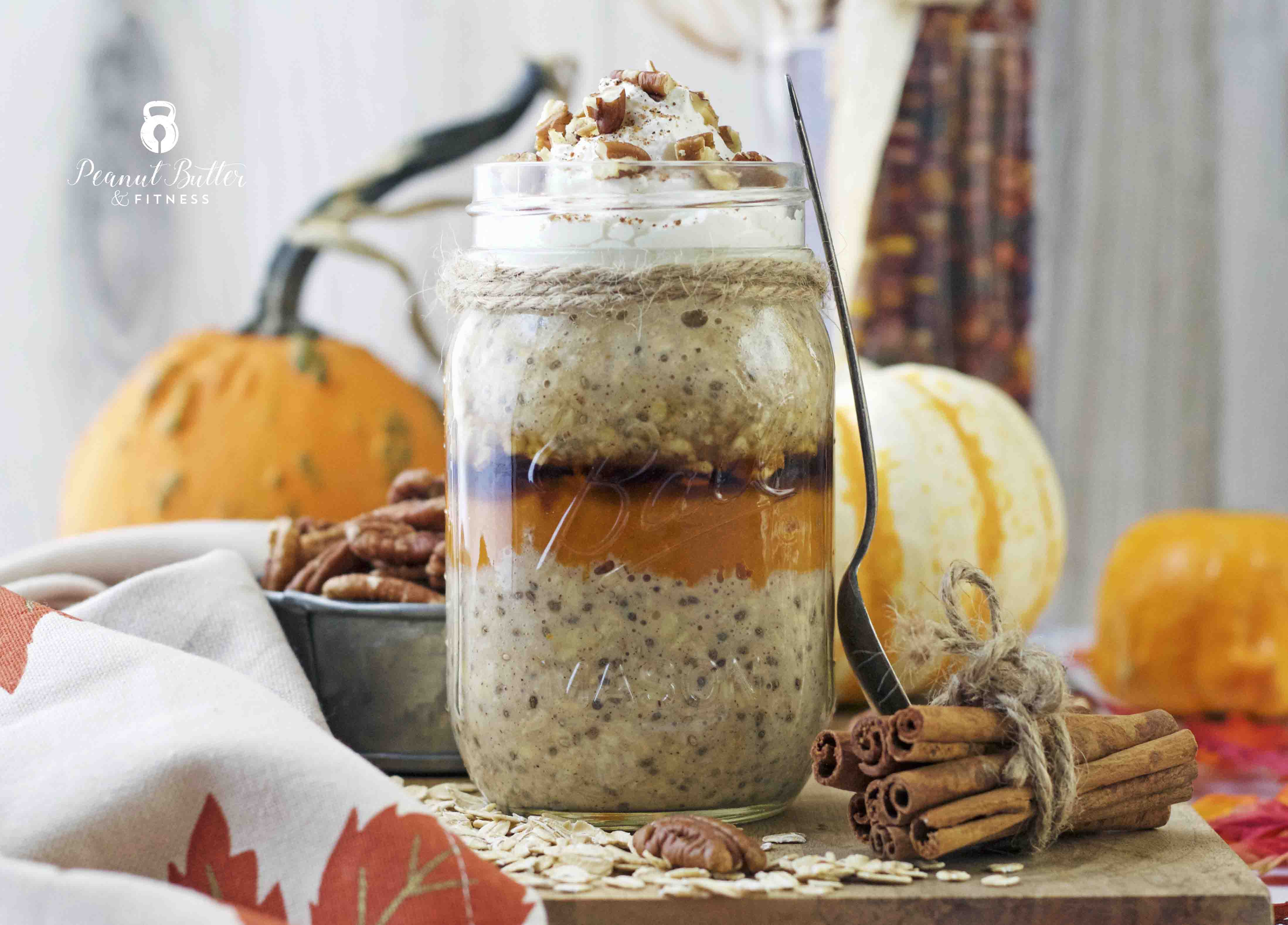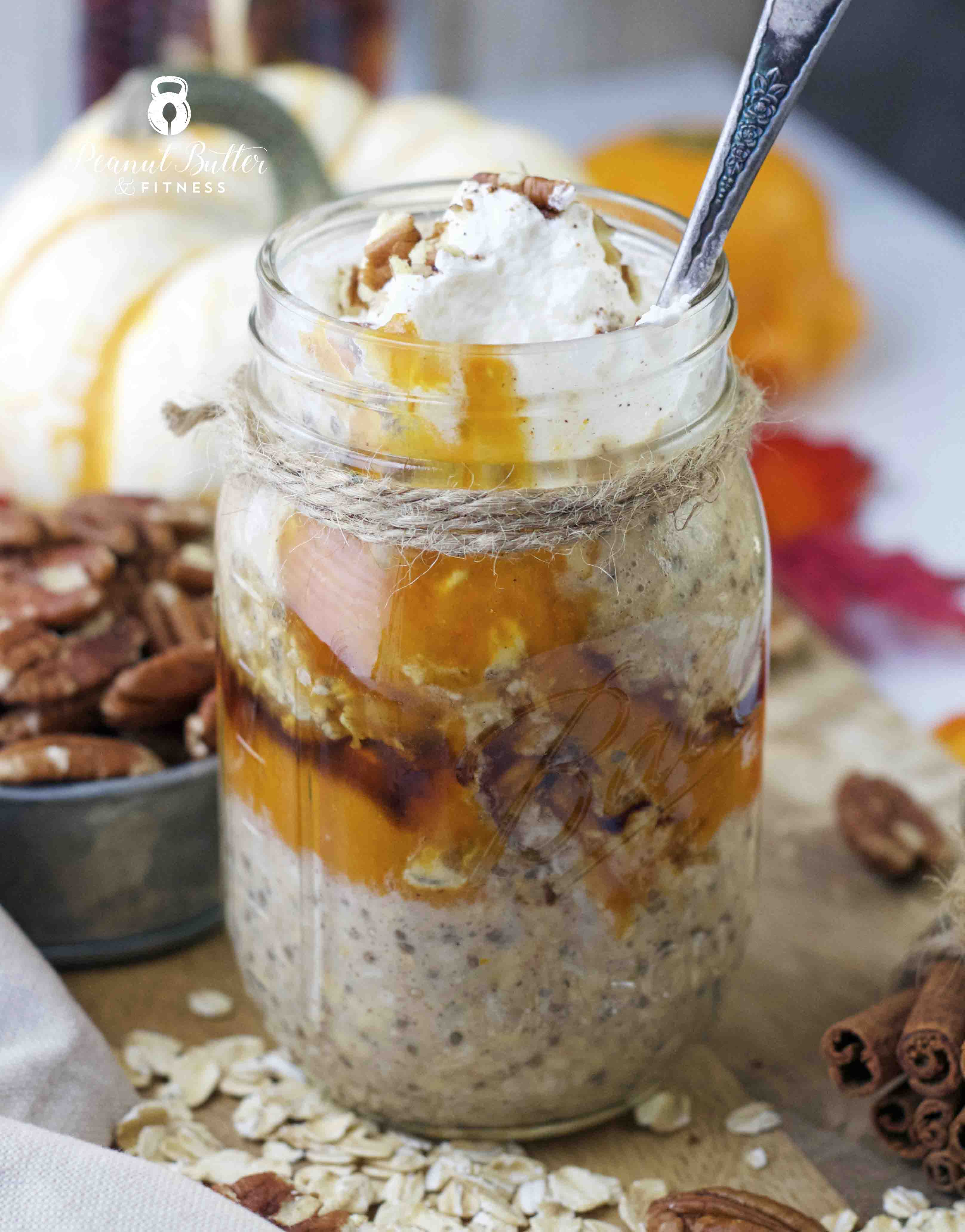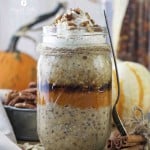 Pumpkin Pie Protein Overnight Oats
Servings 2 servings
Calories per serving 301 kcal
Ingredients
2/3 cup rolled oats (60 grams)
1 scoop Cellucor Cinnamon Swirl Whey Protein (32 grams)
1/2 tbsp chia seeds (7 grams)
1/2 tsp pumpkin pie spice
3/4 cup unsweetened vanilla almond milk (6 oz)
2/3 cup pumpkin puree (163 grams)
2 1/2 tbsp maple syrup (1.25 oz)
Instructions
Whisk almond milk and whey protein until smooth. Add rolled oats, chia seeds, and pumpkin pie spice and mix until combined.

Layer half of the oat mixture into a resealable container or jar, then top with pumpkin puree and maple syrup, then add the remaining oat mixture. Refrigerate overnight.

Serve chilled or microwave for 1 to 1 1/2 minutes before serving.
Nutrition Facts
Pumpkin Pie Protein Overnight Oats
Amount Per Serving
Calories 301 Calories from Fat 45
% Daily Value*
Fat 5g8%
Cholesterol 18mg6%
Sodium 136mg6%
Potassium 192mg5%
Carbohydrates 48g16%
Fiber 7g29%
Sugar 19g21%
Protein 18g36%
* Percent Daily Values are based on a 2000 calorie diet.