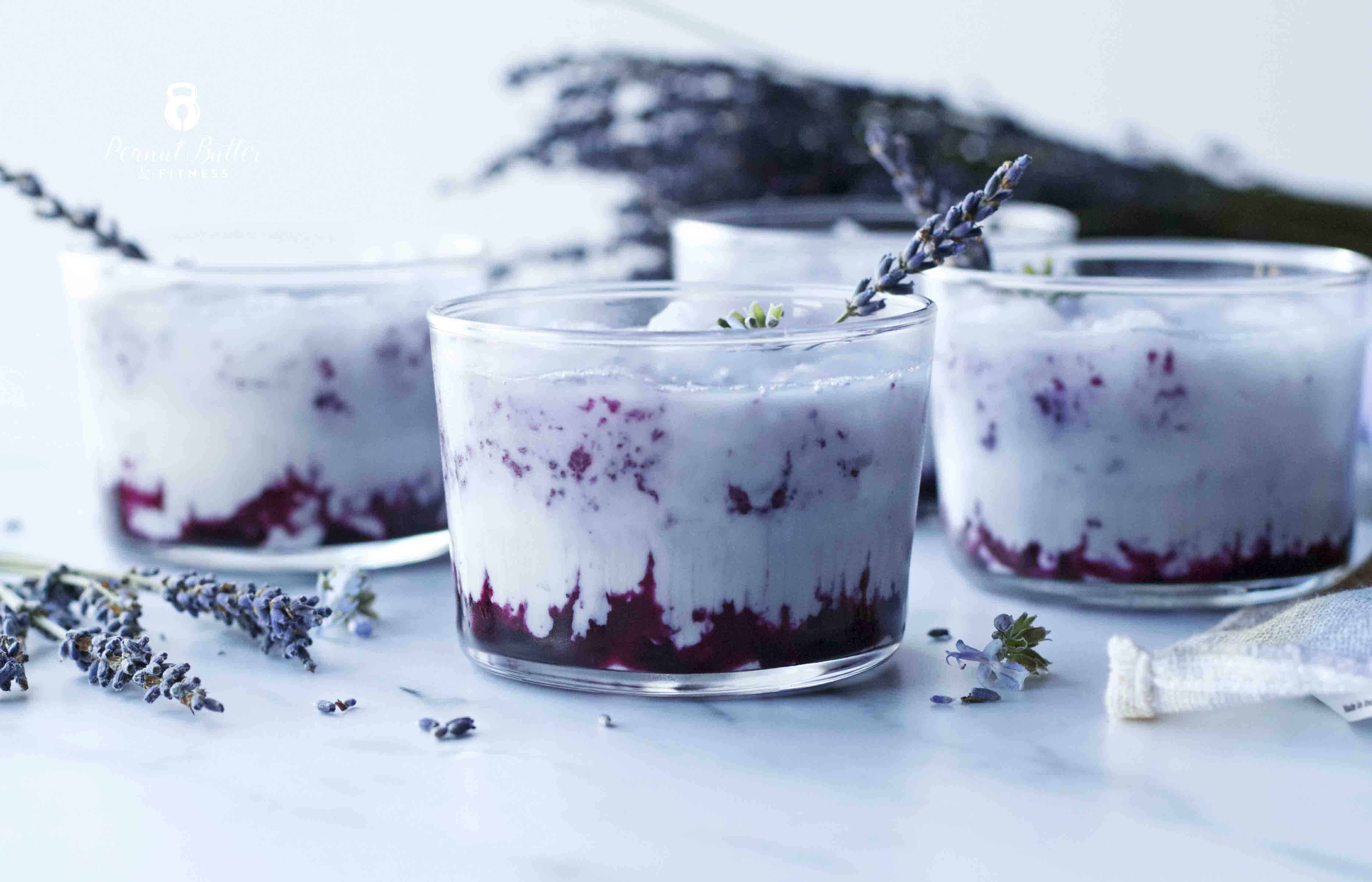 Why do I feel like I need to call this Blueberry Lavender Cooler something like "Winter is Coming" or "The North Remembers" instead? I'm only half kidding 😉 The purplish blue and cool white tones just make it feel like an appropriate cocktail to drink while watching the Game of Thrones premier on April 14th.
Luscious and creamy, this vodka cocktail has an underlying floral complexity thanks to some easy lavender simple syrup. A dash of fat free half and half smooths over the lavender, while crushed blueberries and their juice give this cocktail a gorgeous purple hue and ever so slight fruitiness. All in all, this beautiful cocktail can be simply described as velvety and delicious. I'm not sure what it is about lavender, but it seems to really set apart the flavor of cocktails and give them that velvety, luxurious feel. 10/10 recommend trying!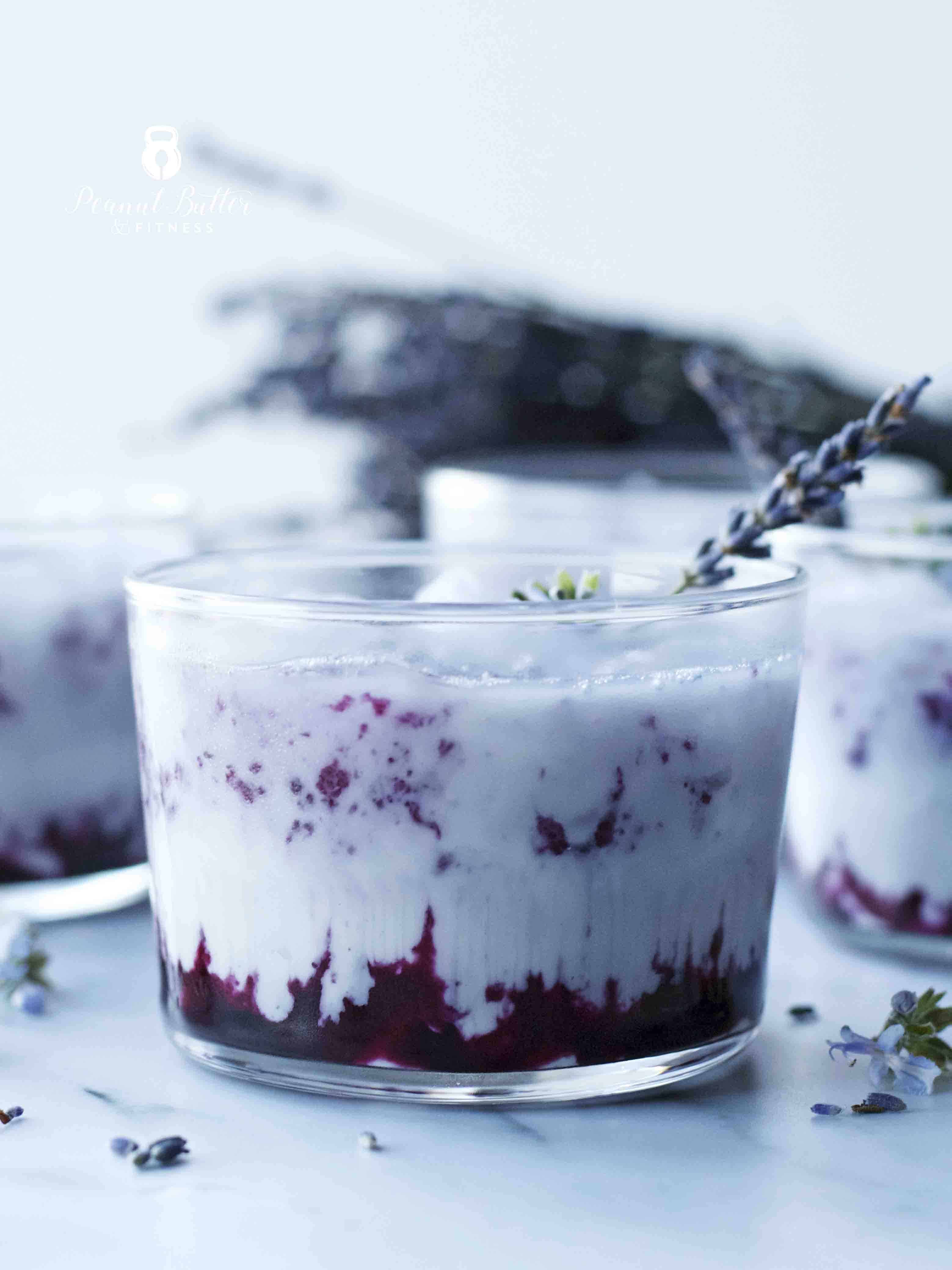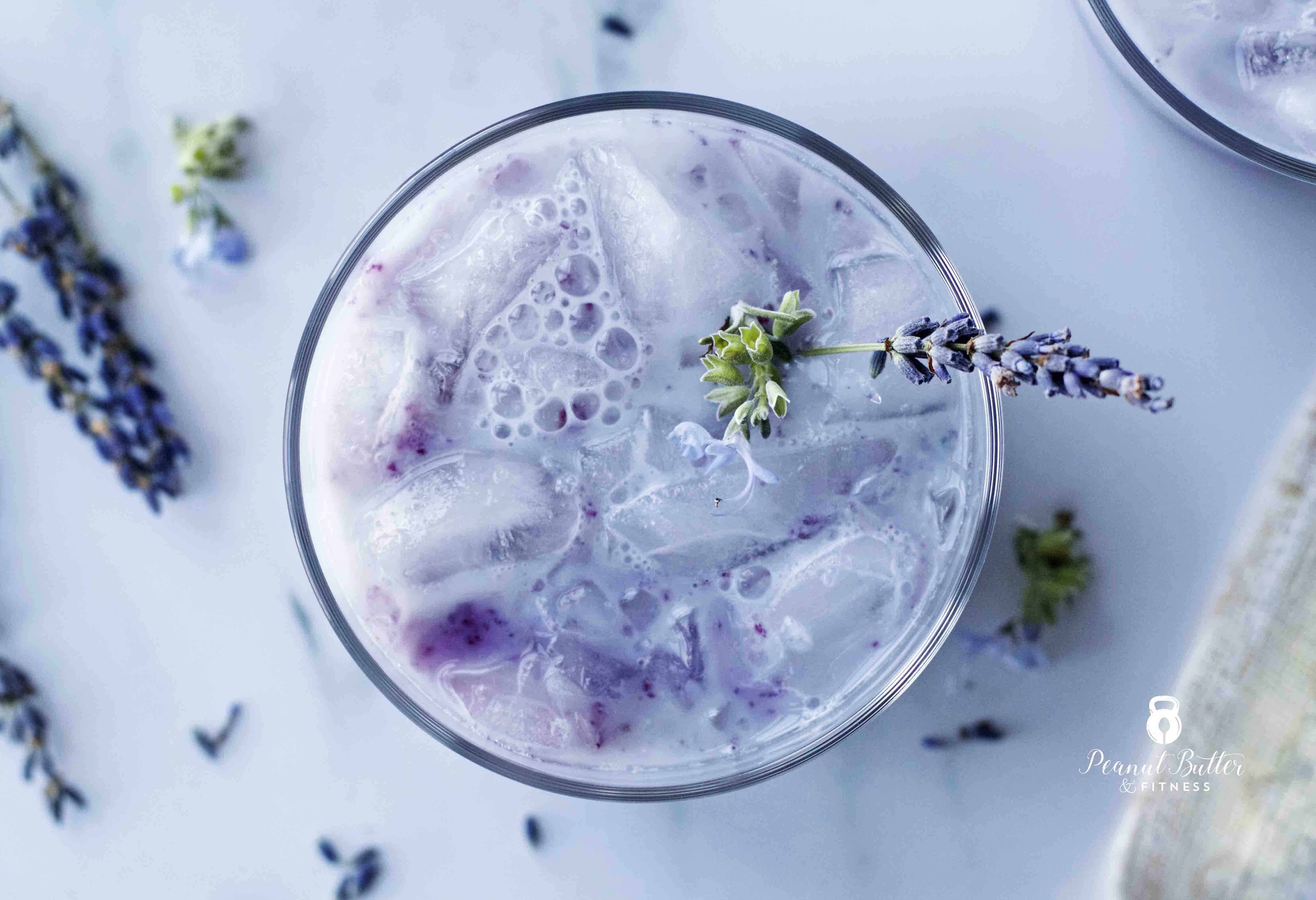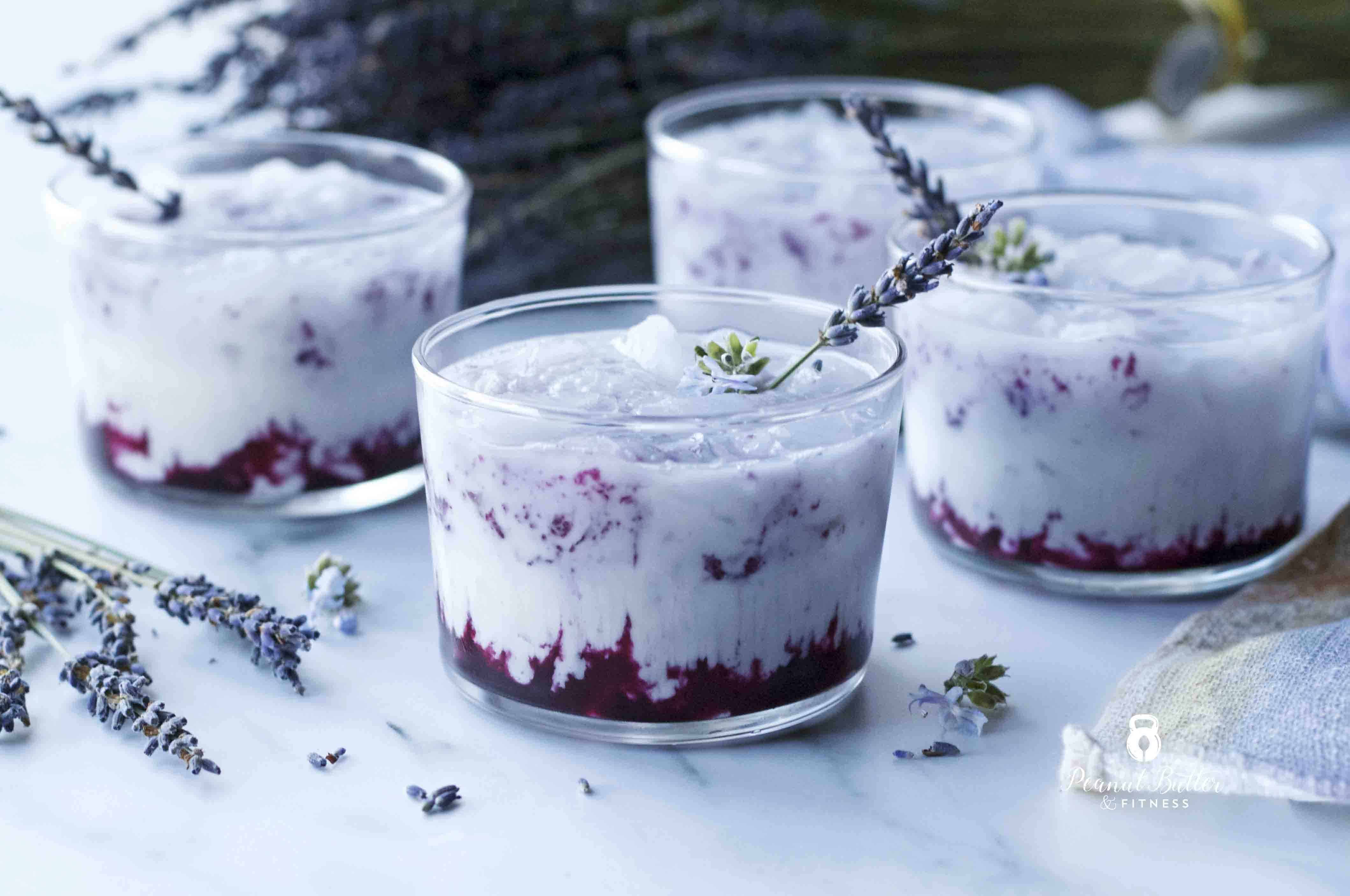 Cheers to the weekend!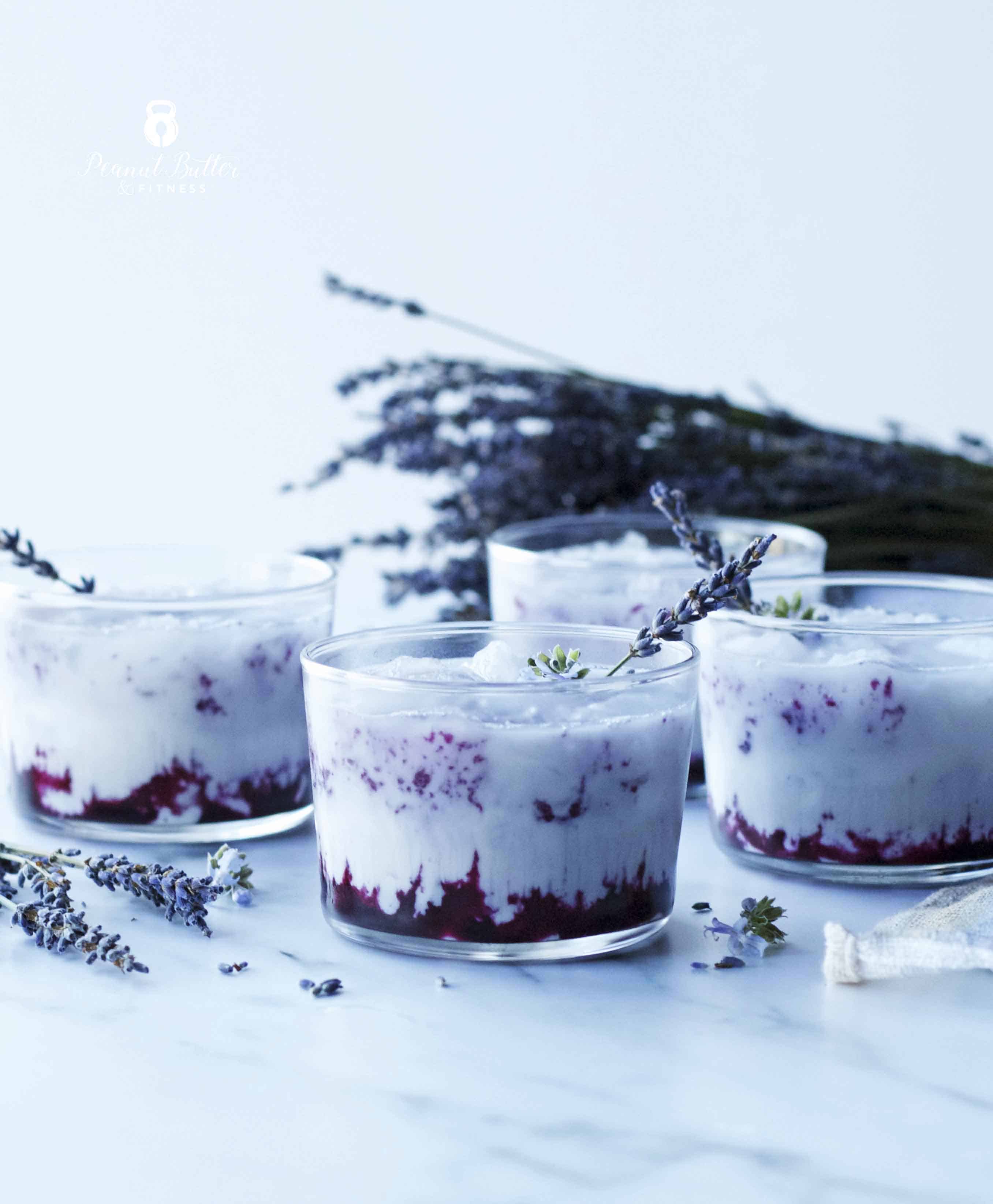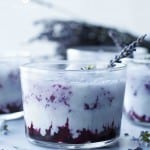 Blueberry Lavender Cooler
Prep Time 10 minutes
Cook Time 5 minutes
Total Time 15 minutes
Servings 2 servings
Calories per serving 157 kcal
Ingredients
3 oz vodka
2 oz fat free half and half
1 oz lavender simple syrup
1/2 cup blueberries (70 grams)
Instructions
Microwave blueberries in a microwave safe bowl for 30 seconds to 1 minute or until the blueberries can be easily mashed. Mash blueberries with the back of a spoon, then strain the juice into 2 serving glasses. Add blueberry chunks, if desired.

Add crushed ice on top of blueberries in serving glasses.

Add half and half, vodka, and lavender simple syrup to a shaker with ice. Shake for 5-10 seconds, then strain into serving glasses. Garnish with fresh or dried lavender before serving, if desired.
Nutrition Facts
Blueberry Lavender Cooler
Amount Per Serving
Calories 157 Calories from Fat 9
% Daily Value*
Fat 1g2%
Cholesterol 1mg0%
Sodium 29mg1%
Potassium 86mg2%
Carbohydrates 14g5%
Fiber 1g4%
Sugar 11g12%
Protein 1g2%
* Percent Daily Values are based on a 2000 calorie diet.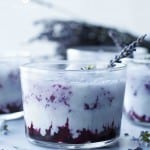 Lavender Simple Syrup
Prep Time 2 minutes
Cook Time 5 minutes
Total Time 7 minutes
Servings 16 servings (1/2 oz per serving)
Instructions
Bring water and sugar to a boil over medium-high heat. Boil for 2-3 minutes until sugar is dissolved.

Remove from heat and add dried lavender. Steep lavender in syrup for 5 minutes, then strain out the lavender.
For my macro trackers out there, I wasn't able to create a My Fitness Pal barcode for this recipe since I would have had to decide for you whether to put the alcohol calories in as carbs or fats – that's up to you!  The 14 carbs listed here are just for the sugar in the simple syrup, blueberries, and FF half and half.  For my non-macro trackers, here's more info on what I'm talking about.