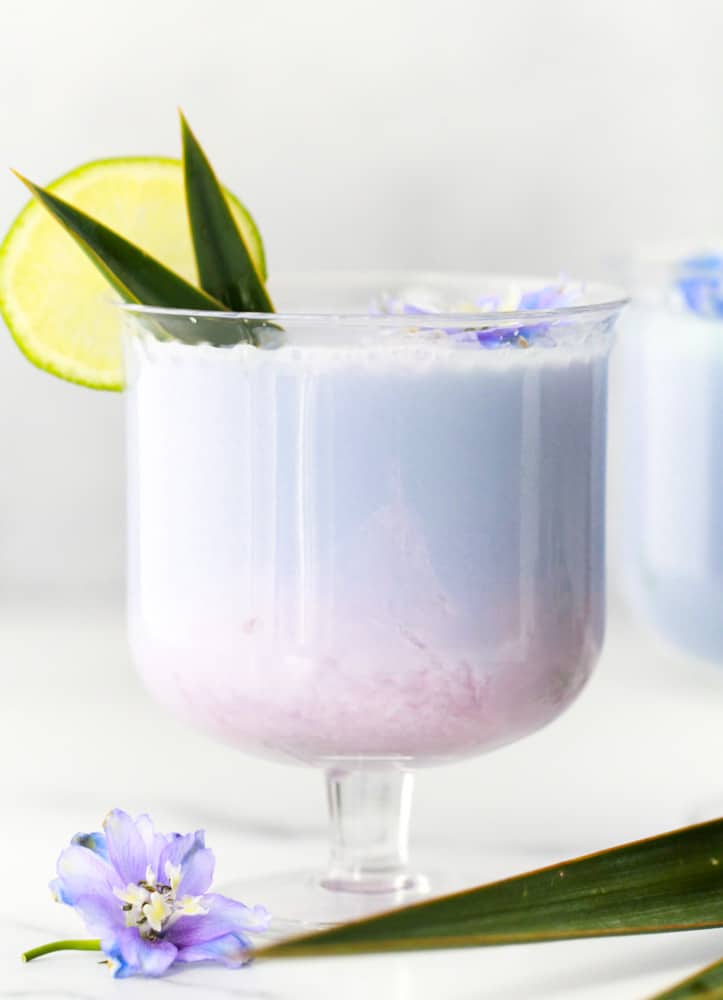 Jump to Recipe
Time for another Cocktail Friday! I'm calling this one the Blue Coconut Cocktail – a little something tropical with a color changing surprise! I'm still reveling in the magic of butterfly pea flowers and I couldn't help but make another color changing drink with them before summer ends (this one was my first). And who can resist a good tiki drink?!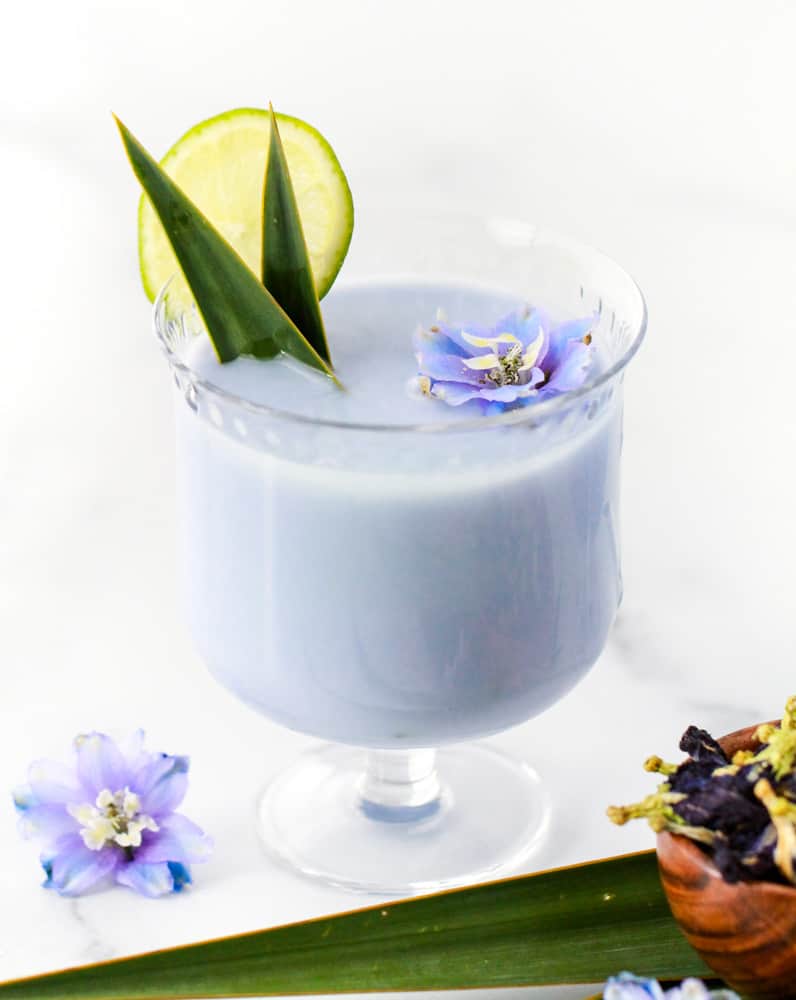 As with any color changing drink that features butterfly pea flowers, you keep the acid (in this case, lime and pineapple juice) out of the drink until you're ready to serve. Then when it's in front of the intended drinker/guest, you pour the pineapple/lime juice mixture in and watch the color change! For my drink, I only infused the blue color into the coconut rum, BUT if you want to get a deeper blue color with a more dramatic color changing effect, you can also steep the coconut milk with butterfly pea flowers and you can even use blue ice to cool the drink.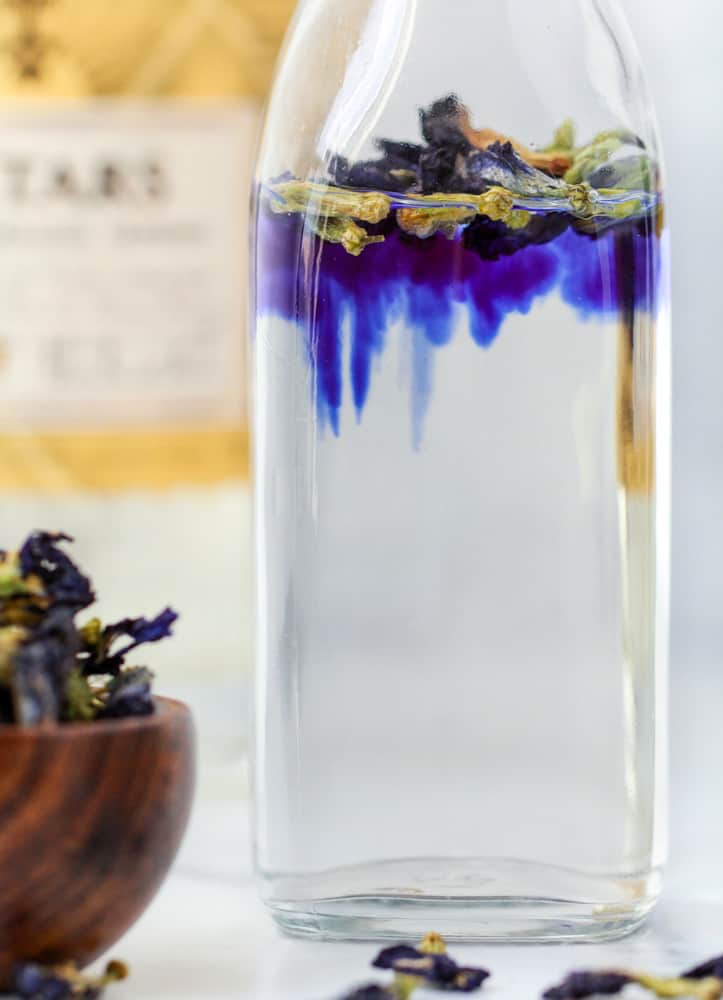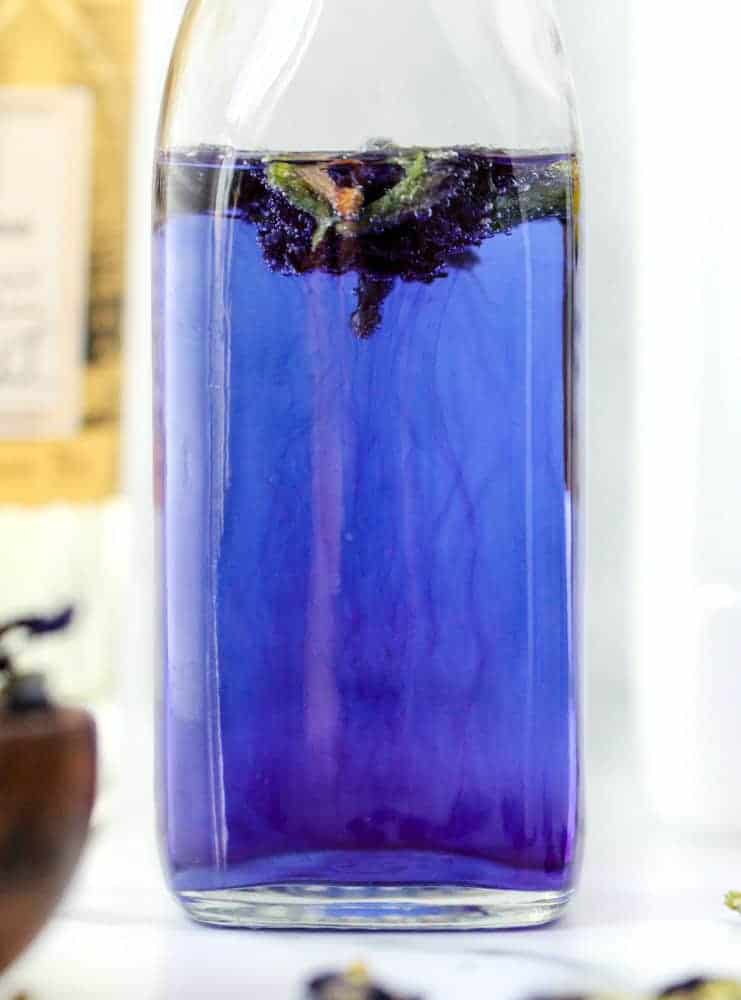 The first picture was after only about 5 minutes of letting the flowers sit in the rum. The right was after about 15 minutes. I let mine go for a total of about 30 minutes.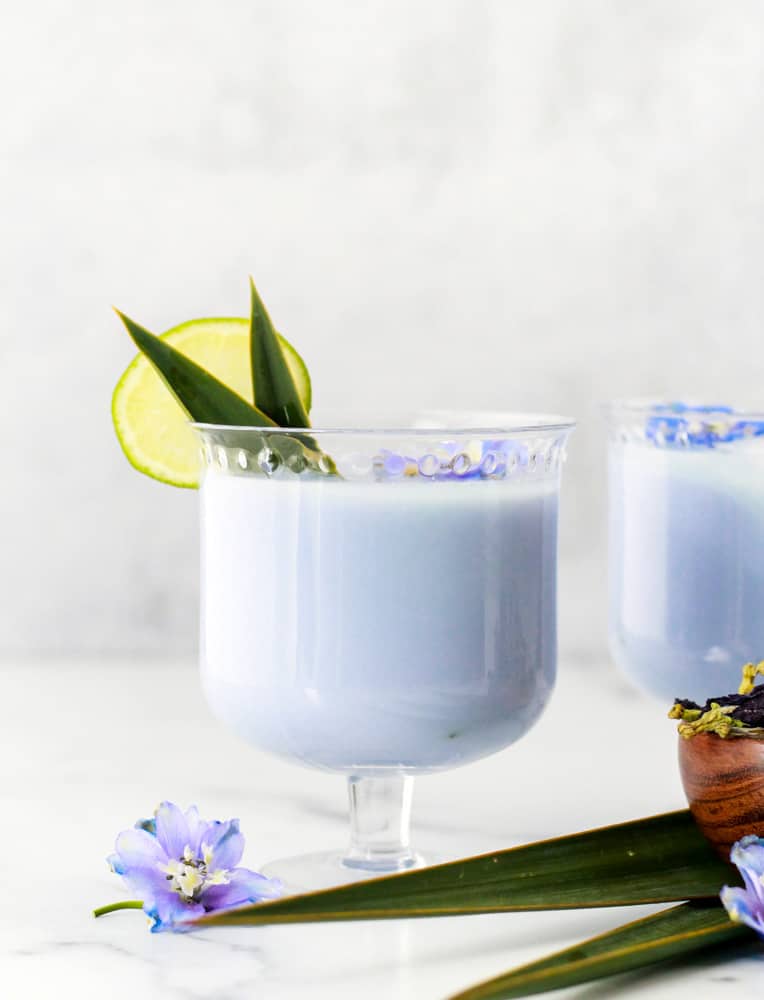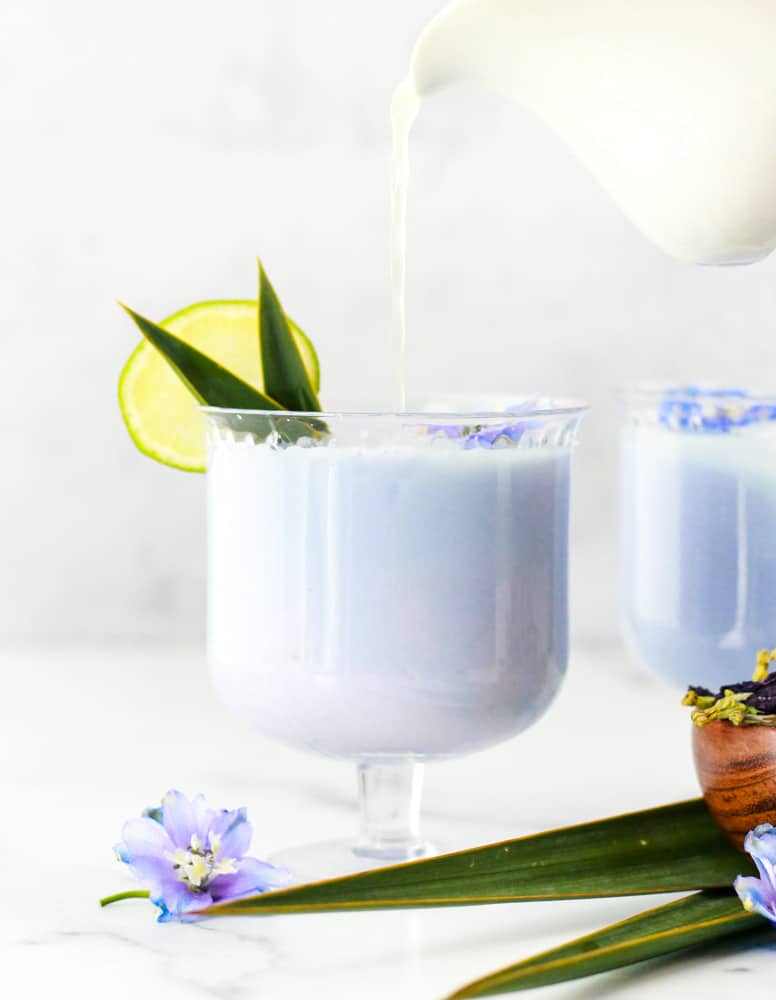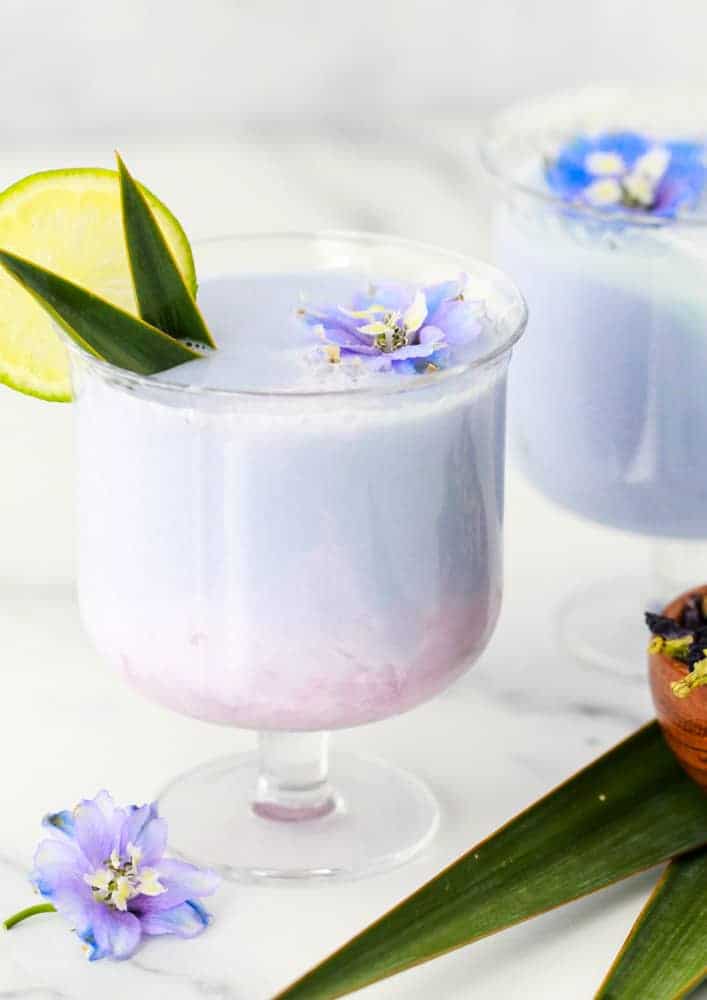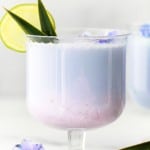 Blue Coconut Cocktail
Servings 2 servings
Calories per serving 196 kcal
Instructions
Optional: For a deeper blue colored cocktail, microwave coconut milk for 30 seconds to 1 minute until hot but not boiling. Add butterfly pea flowers and steep for 10 minutes, then strain them from the coconut milk.

Optional: For even more fun blue color, you can steep more butterfly pea flowers hot water, strain, then freeze it into ice cubes to use while making/in the drink!

Add coconut rum to a resealable glass jar and add half of the butterfly pea flowers. Shake lightly and allow to rest for at least 30 minutes or until the rum reaches a deep blue color. Strain flowers from the rum and set aside.

Add blue rum, (optional blue) coconut milk, and several (optional blue) ice cubes to a large glass and stir for about 30 seconds. Strain into serving glass.

Just before serving, add lime and pineapple juice for a color changing effect. Stir before drinking.
Nutrition Facts
Blue Coconut Cocktail
Amount Per Serving
Calories 196 Calories from Fat 72
% Daily Value*
Fat 8g12%
Cholesterol 41mg14%
Sodium 45mg2%
Carbohydrates 17g6%
Sugar 13g14%
Protein 1g2%
* Percent Daily Values are based on a 2000 calorie diet.
For my macro trackers out there, I wasn't able to create a My Fitness Pal barcode for this recipe since I would have had to decide for you whether to put the alcohol calories in as carbs or fats – that's up to you! The 17 grams of carbs listed here are just for the coconut milk and the sugar in the juices and coconut rum. For my non-macro trackers, here's more info on what I'm talking about.