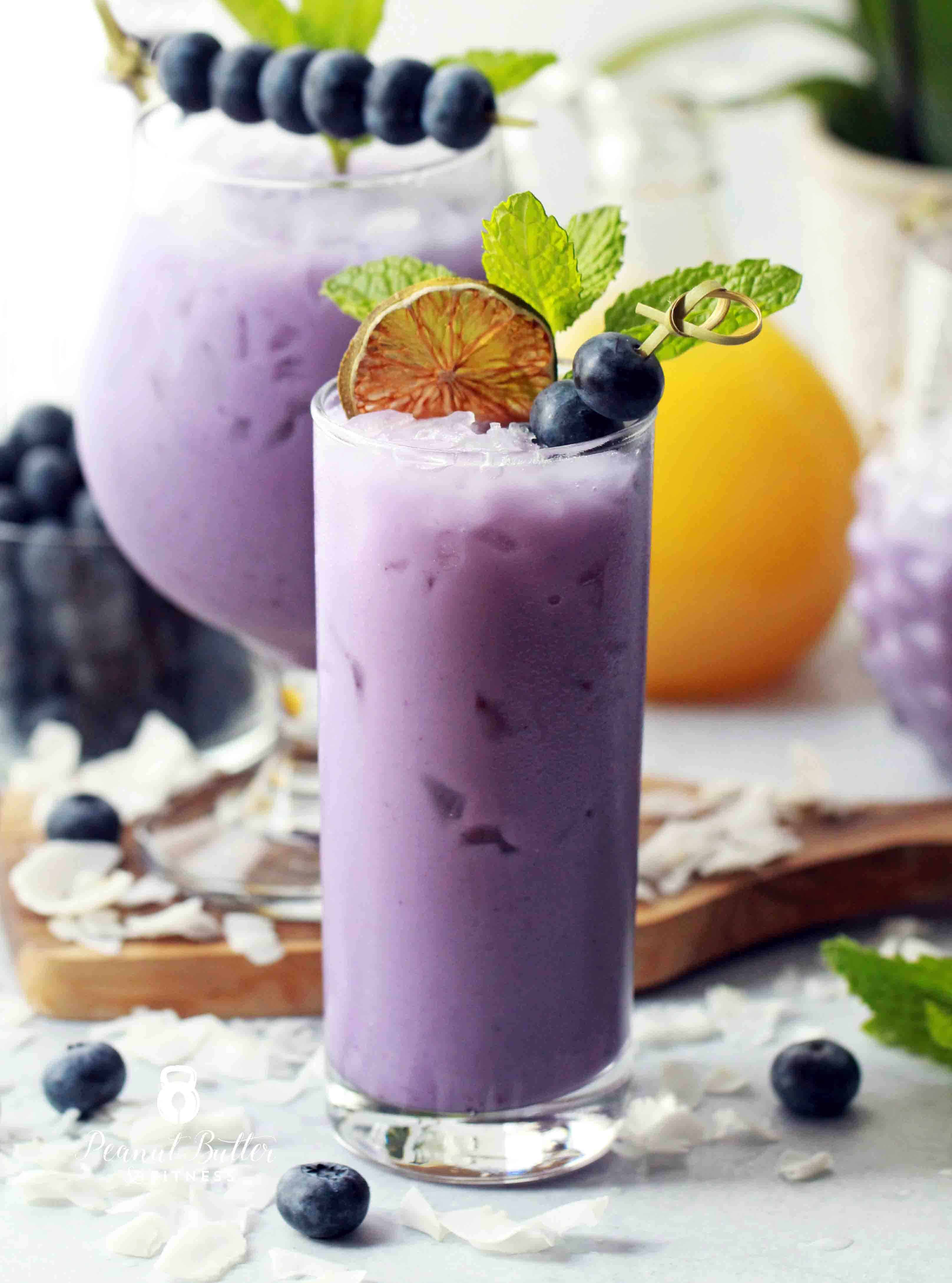 Who's ready for another Cocktail Friday post? I'm really excited about this one – I'm calling it a Blueberry Colada. I had some extra fresh made blueberry mash/juice in my fridge that I needed to use up, so last Friday I created this beaut. It was so freakin' delicious (and pretty) that I even had to bump it ahead of my regularly scheduled cocktail posts. I may or may not have Cocktail Friday recipes planned/tested/photographed through the end of July already. #sorrynotsorry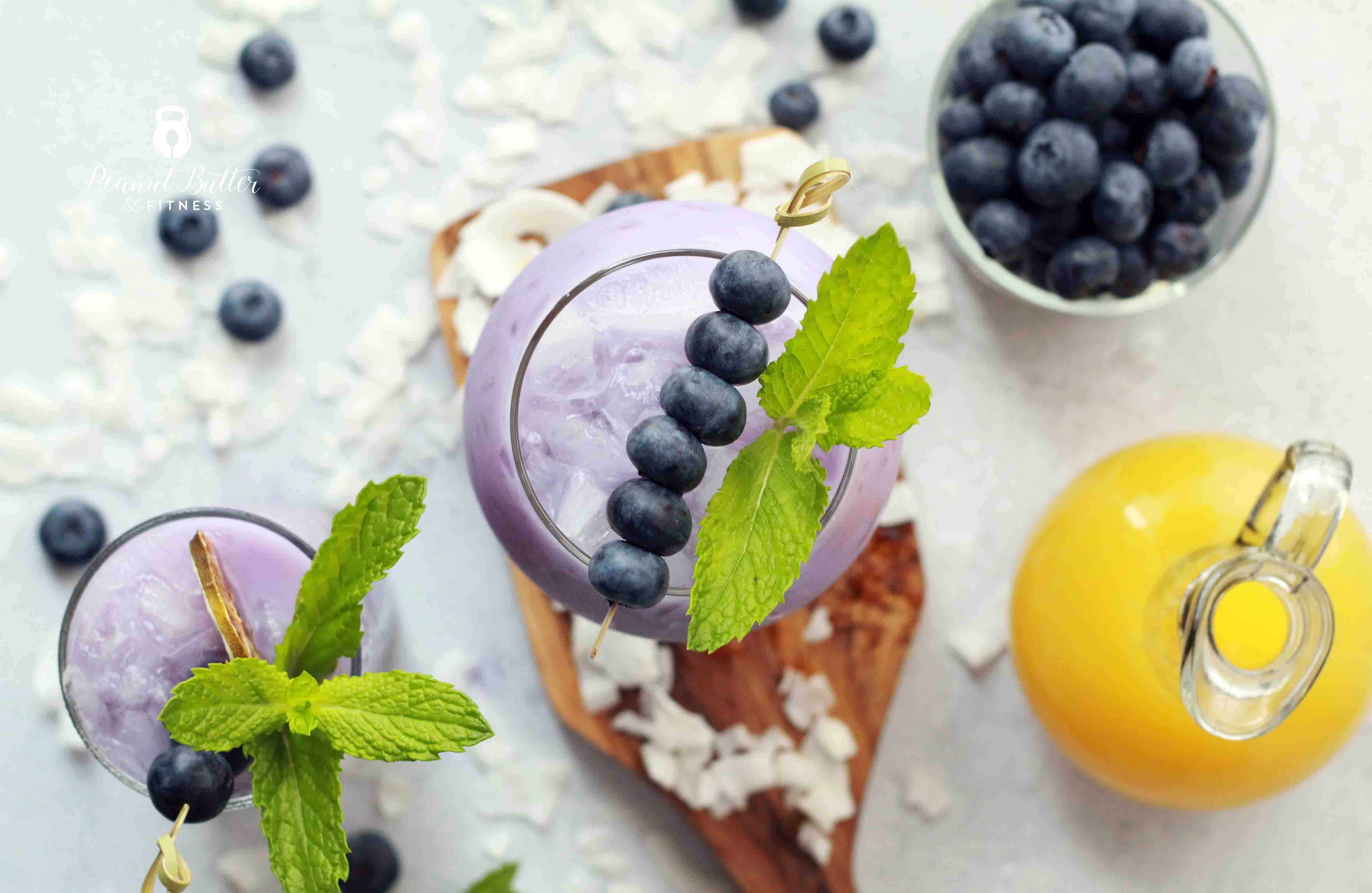 Let's break down what's in this yummy blue/purple drank: blueberries (of course), pineapple juice for brightness, coconut milk for creaminess, coconut rum for the flavor, and regular light rum for the booziness. It's a flavor combo made in tiki heaven. The blueberry flavor doesn't hit you right up front…it's more like a whisper in this drink. Like "hey, what's that?" The tangy sweetness of the blueberries plays well with the other flavors here, creating a drink you've just got to try.
Cheers to the weekend!
Shop for this Recipe
Here are some items I used to make this recipe a success. Note: these are Amazon Affiliate links.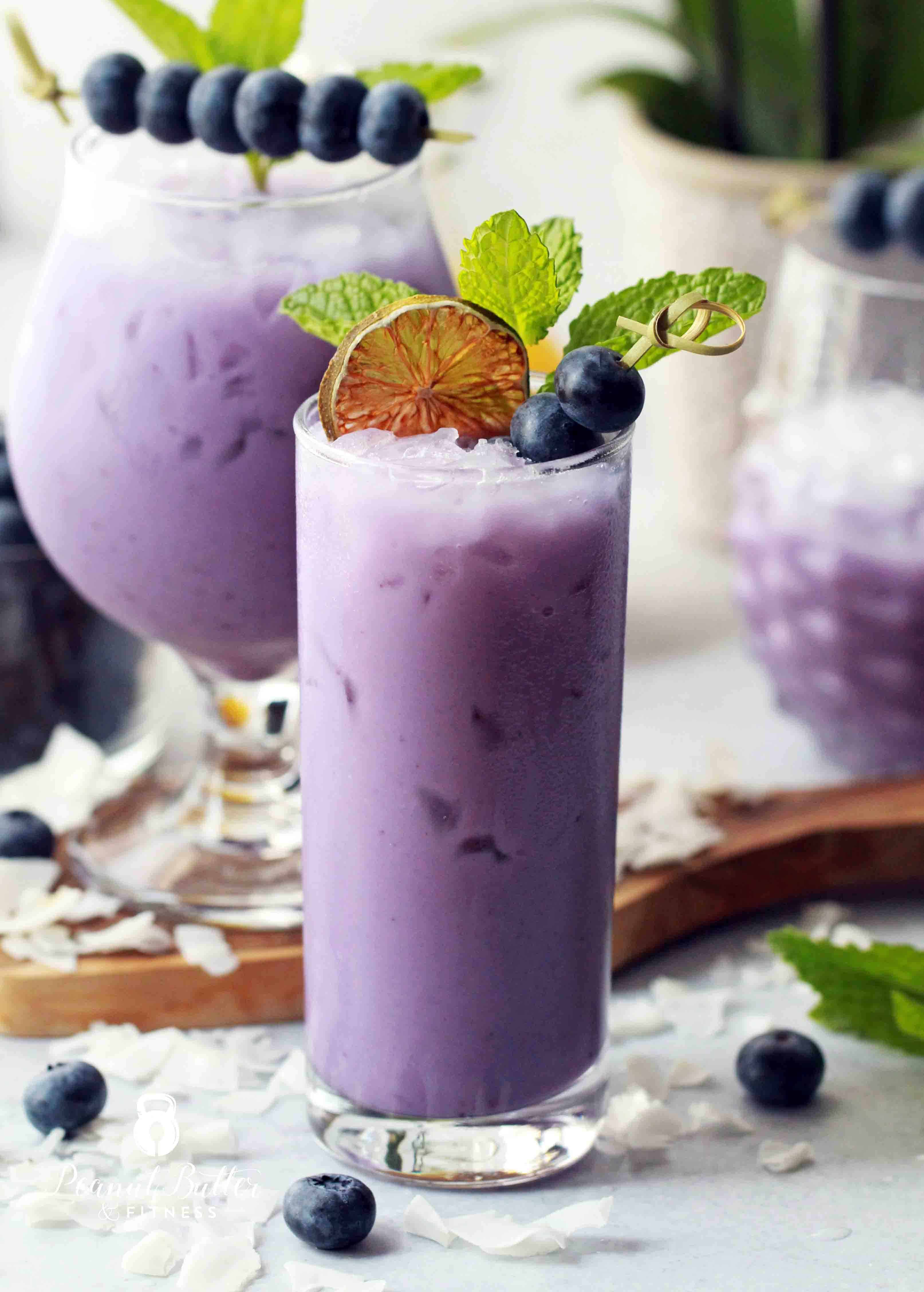 Recipe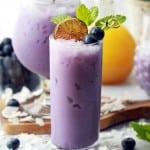 Blueberry Colada
Prep Time 5 minutes
Total Time 5 minutes
Servings 2 servings (6 oz per serving)
Calories per serving 182 kcal
Ingredients
4 oz light coconut milk
2 oz blueberry lime juice (recipe follows)
2 oz coconut rum
2 oz light rum
2 oz pineapple juice
Instructions
Fill 2 narrow highball glasses with crushed ice. Set aside.

In a mixing glass, combine all ingredients, then pour over crushed ice.

Garnish with blueberries on a cocktail pick, mint, and dried lime slices, if desired.
Recipe Notes
Use full fat coconut milk (or even half and half) for a creamier drink.  To ensure you get a smooth, chunk free coconut milk that will work in this drink, pick up the can at the store and shake it – if you hear the coconut milk sloshing around freely, it should work well.  If not, try a different brand.  Chaokoh is a good brand for use in drinks.
Nutrition Facts
Blueberry Colada
Amount Per Serving
Calories 182 Calories from Fat 27
% Daily Value*
Fat 3g5%
Sodium 34mg1%
Potassium 53mg2%
Carbohydrates 16g5%
Fiber 1g4%
Sugar 13g14%
* Percent Daily Values are based on a 2000 calorie diet.
For my macro trackers out there, I wasn't able to create a My Fitness Pal barcode for this recipe since I would have had to decide for you whether to put the alcohol calories in as carbs or fats – that's up to you! The 16 grams of carbs listed here are just for the sugar in the coconut rum and juices. For my non-macro trackers, here's more info on what I'm talking about.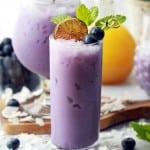 Blueberry Juice
Ingredients
1 cup fresh or frozen blueberries
1 oz lime juice
1 tsp lime zest
Instructions
Add all ingredients to a small saucepan and bring to a boil over medium heat.

Lower heat to just above a simmer and continue cooking until blueberries burst. Mash blueberries with the back of a spoon to ensure they have all burst.

Strain juice and discard solids (or use the solids elsewhere).