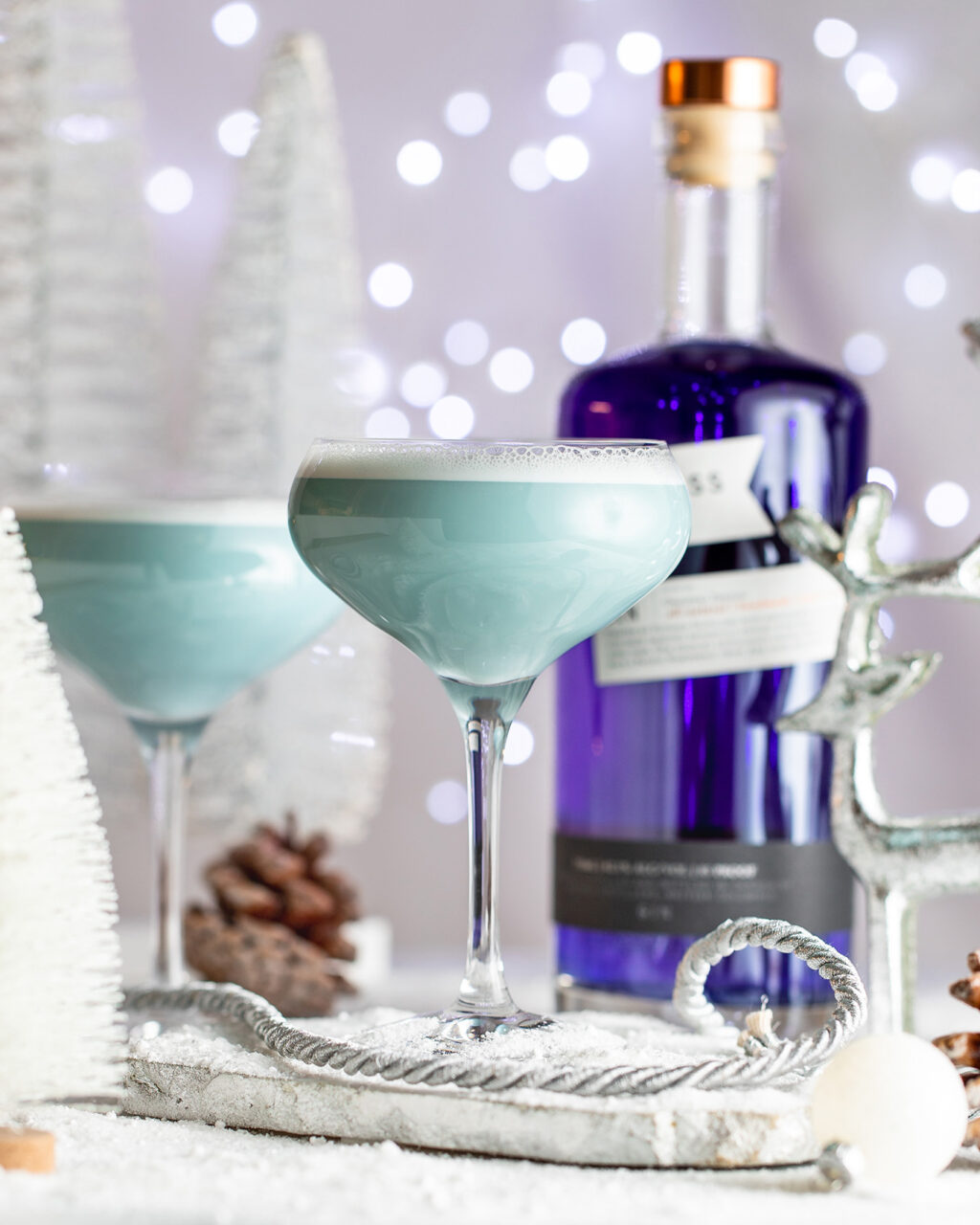 This post is sponsored by Empress 1908 Gin. Drink responsibly.
Happy first Cocktail Friday of the new year! I'm celebrating with this gorgeous Winter Tea Cocktail created with Empress 1908 Gin. I am IN LOVE with the flavors of this cocktail – the botanicals in the gin combined with the earthiness of the tea makes for an almost effervescent flavor on the nose, with some of that classic Earl Grey flavor. Then the frothy egg white and milk make it so creamy, cool, and smooth.
I love using Empress 1908 Gin when I want to create STUNNING cocktails – not only does the indigo hue look gorgeous, this micro-distilled, all natural gin tastes amazing too. This drink allows those amazing flavors to shine through.
And hey, if you're doing a dry January this month – be sure to bookmark this recipe to try later!! I promise it's worth it 😉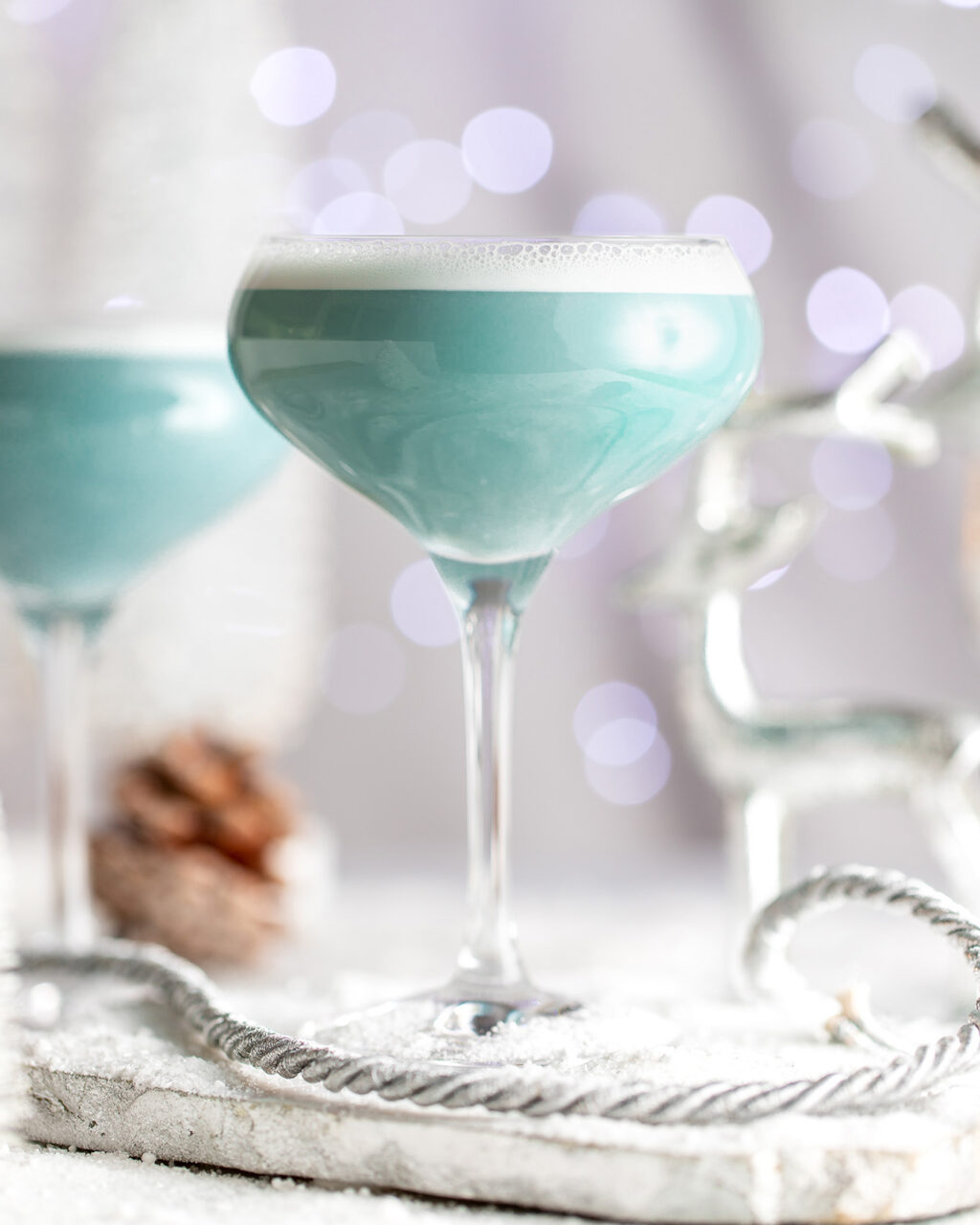 I know these photos have the whole holiday vibe going on even though it's January, but with the second snow storm of the week hitting the DC area overnight, it feels totally appropriate! On Monday we got about 10 inches of heavy snow that knocked down tons of trees and power lines. I learned for the first time that this area doesn't even try to clear that much snow from the roads (or put down salt) for days. Growing up in Western PA, that blows my mind a bit! But hey, if they won't clear the roads, it's a snow day all around!! And this cocktail…it's a perfect sip to enjoy on a cozy snow day.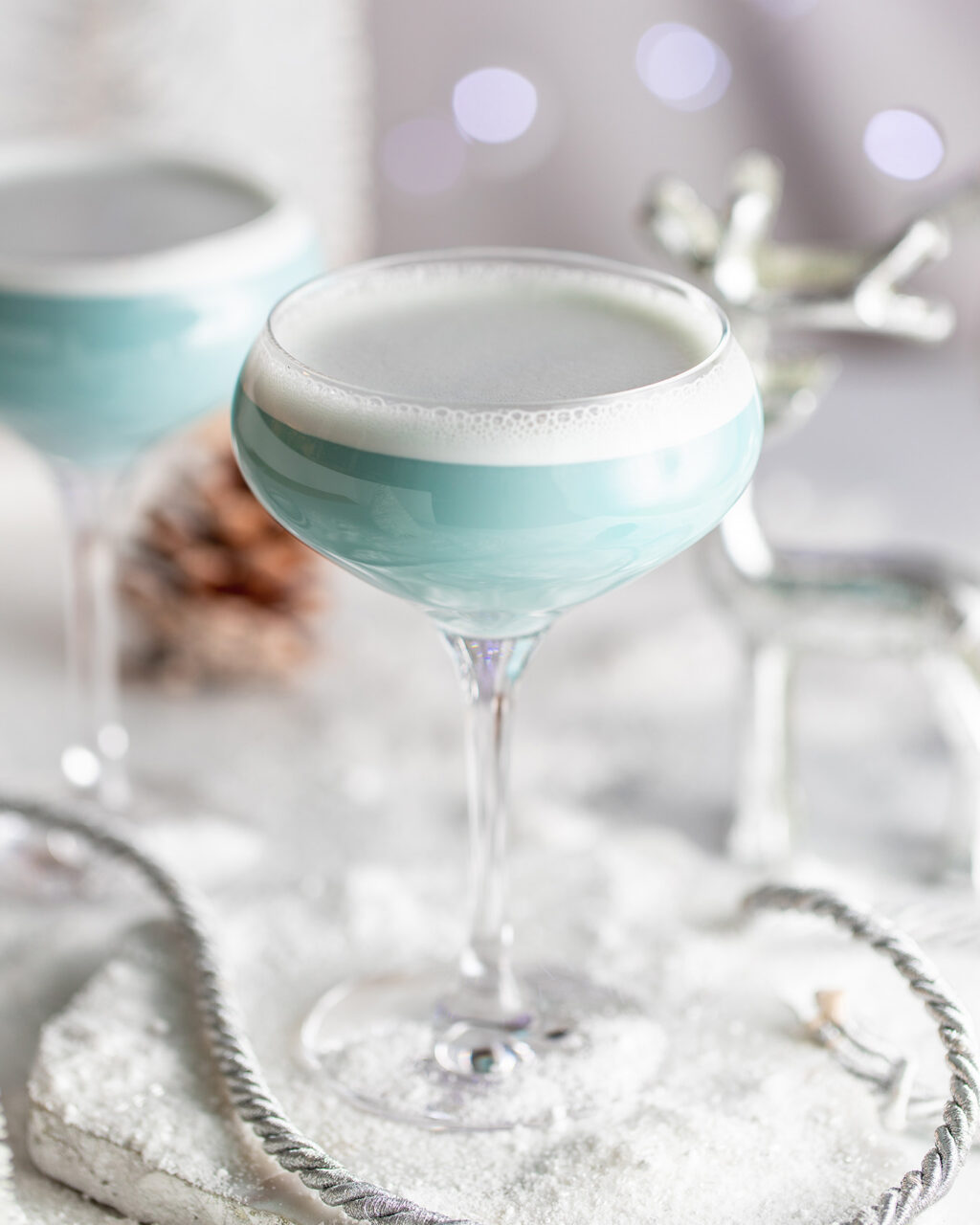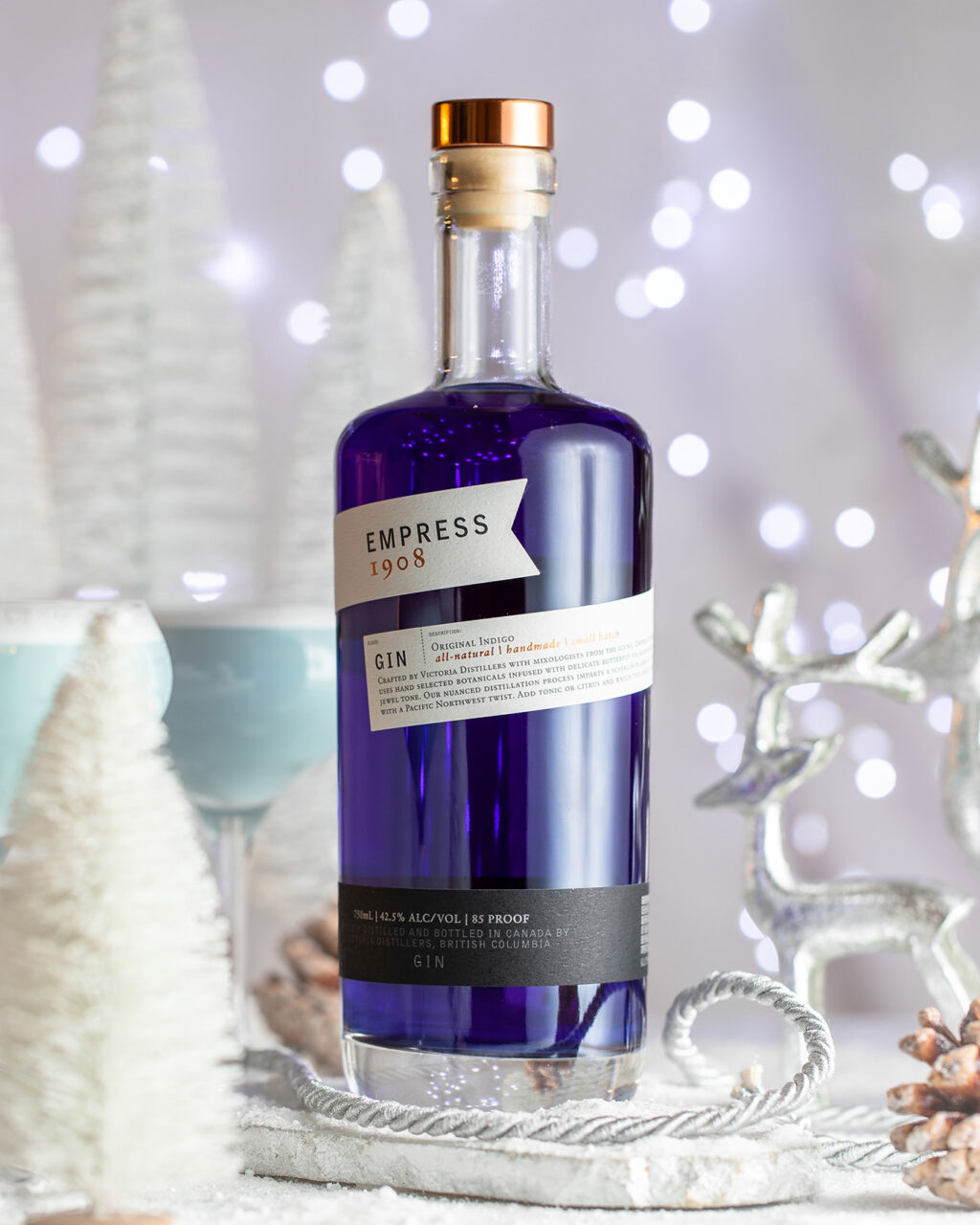 Here are some items I used to make the recipe a success. Note: these are Amazon Affiliate links.
Recipe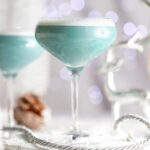 Winter Tea Cocktail
Servings 1 serving
Calories per serving 224 kcal
Ingredients
1 1/2 fl oz Empress 1908 Gin
1 fl oz earl grey tea infused simple syrup (recipe in notes)
1/2 fl oz whipped cream flavored vodka
1 fl oz whole milk
1 fl oz egg white
Instructions
Add gin, vodka, simple syrup, and milk to a shaker. Add egg white last, then seal the shaker tightly and shake vigorously for about 5 seconds. (This is known as dry shaking.)

Add several ice cubes to the shaker, seal tightly, then shake vigorously again. Once the shaker has iced on the outside, keep shaking for a few more seconds to ensure you get a really creamy egg white froth.

Double strain into a coupe glass and serve immediately.
Recipe Notes
Earl Grey Tea Infused Simple Syrup: Add 3/4 cup water and 1/2 cup granulated sugar to a small pan and bring to a boil, stirring occasionally to dissolve the sugar. Once dissolved, remove from heat and add 3 Earl Grey tea bags, immersing them fully in the syrup. Cover and steep for 5 minutes.
Nutrition Facts
Winter Tea Cocktail
Amount Per Serving
Calories 224 Calories from Fat 9
% Daily Value*
Fat 1g2%
Carbohydrates 17g6%
Sugar 14g16%
Protein 4g8%
* Percent Daily Values are based on a 2000 calorie diet.
For my macro trackers out there, I wasn't able to create a My Fitness Pal barcode for this recipe since I would have had to decide for you whether to put the alcohol calories in as carbs or fats – that's up to you! The 17 carbs listed here are from the simple syrup and a little sugar in the vodka. For my non-macro trackers, here's more info on what I'm talking about.