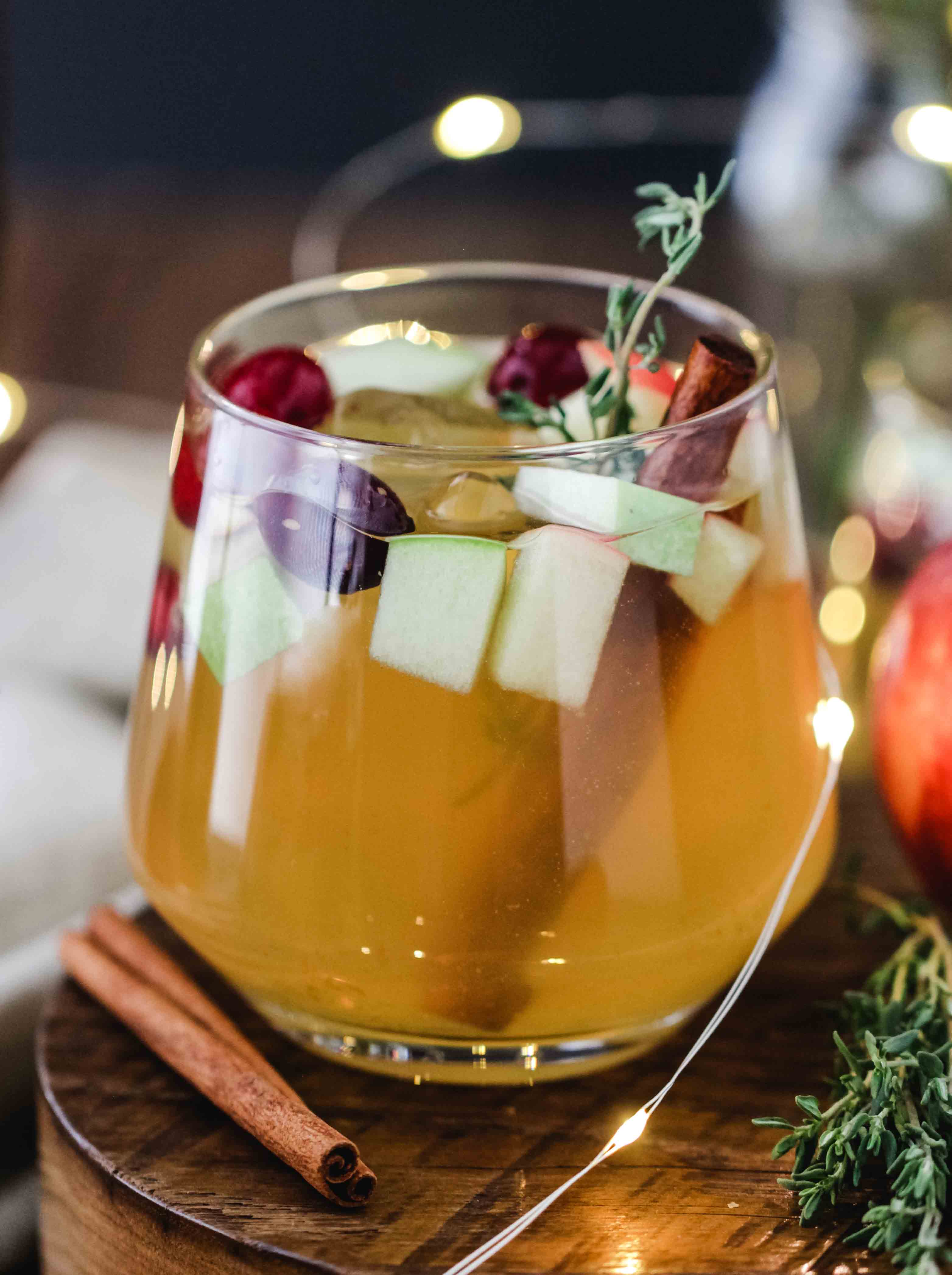 It's Cocktail Friday again! I know a lot of you are getting geared up for what is sure to be a strange (but hopefully safe) Thanksgiving. No matter how small your gathering will be this year, this Apple Cider Sangria is the perfect mixed drink to share with loved ones. I had a few friends help me taste test it, and we all agreed that it tastes like Thanksgiving in a glass!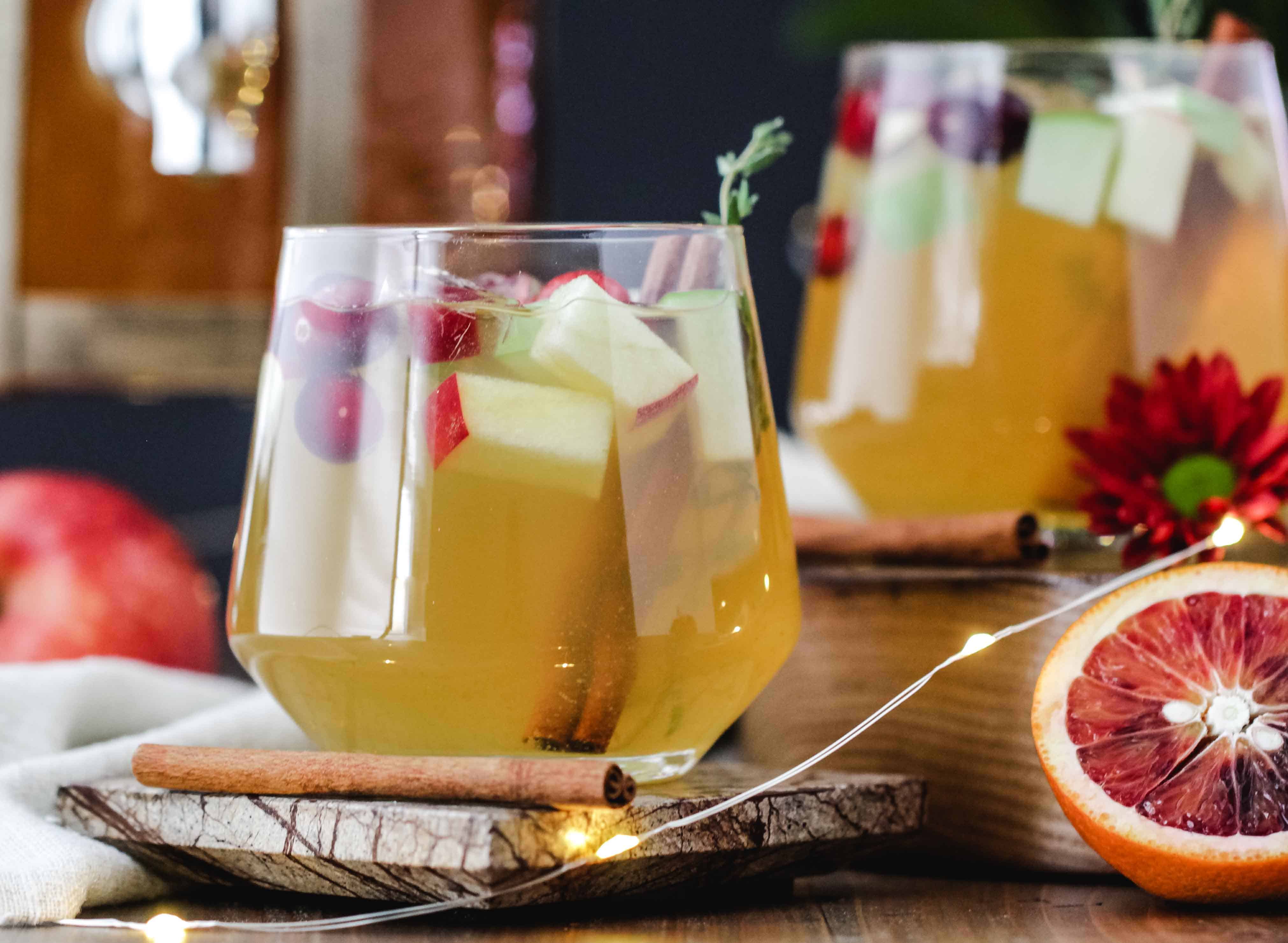 Like any sangria, this one gets better when you let it sit overnight so that the flavors can really meld together. As for the fruits in this one, the cranberries are really just for show, but the others are great for flavor! And don't even think about skipping the cinnamon sticks (unless you're using a spiced apple cider, in which case you could probably get away without them).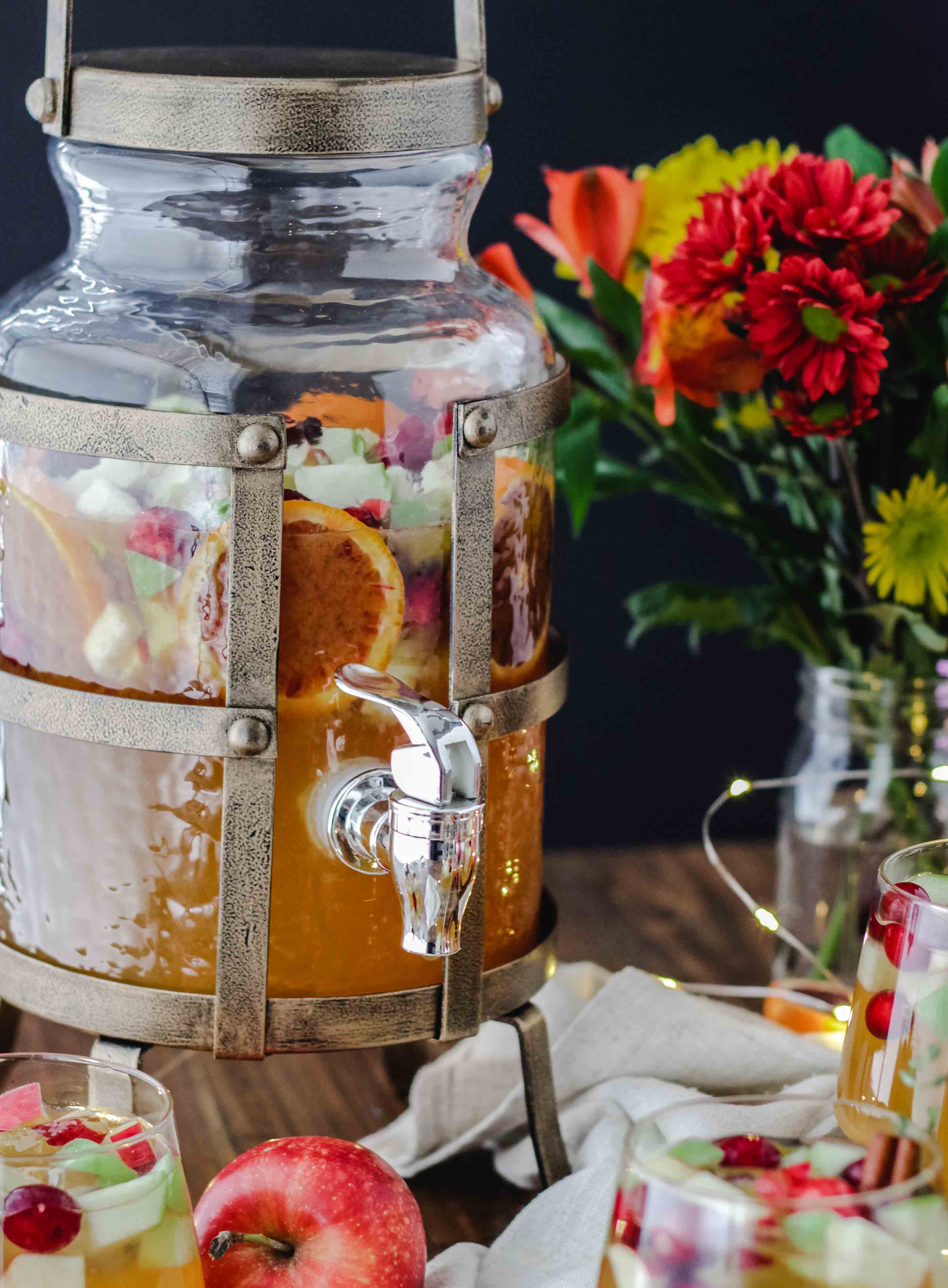 I got this pitcher from Home Goods forever ago and finally got to use it! Thaaaaaanks COVID 🙁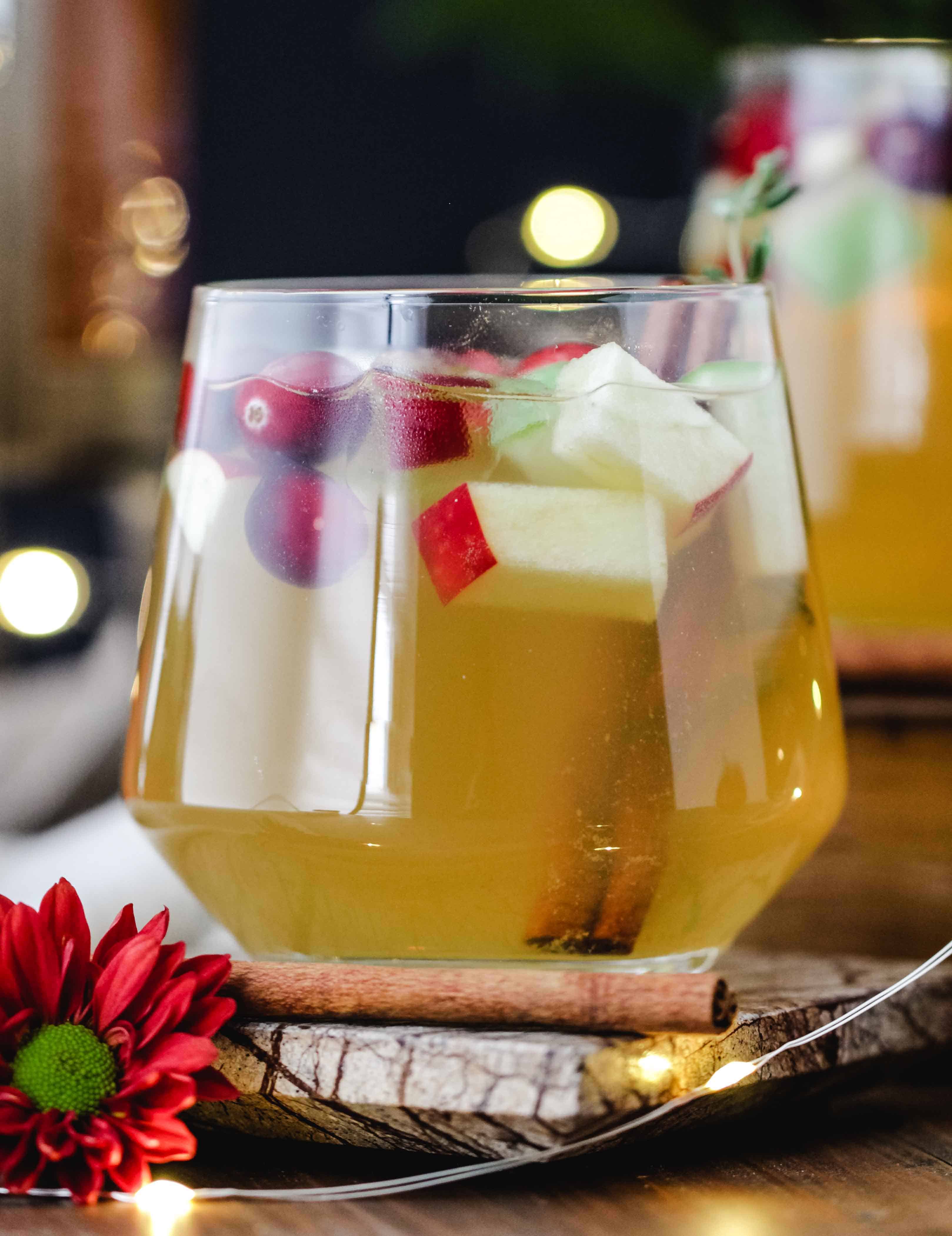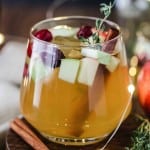 Apple Cider Sangria
Prep Time 10 minutes
Total Time 10 minutes
Servings 13 servings (~9 oz per serving)
Calories per serving 173 kcal
Ingredients
64 fl oz apple cider (1/2 gallon)
8 fl oz apple, pear, or apricot brandy (I used apricot)
16.9 fl oz Fever Tree Refreshingly Light Ginger Beer
1 750 ml bottle semi-sweet white wine (I used Fetzer Gewürztraminer)
6 fl oz sparkling water
Fruits and Whatnot (Not included in nutrition info)
1 red apple, chopped
1 green apple, chopped
1 blood orange, sliced
1 cup fresh cranberries
3-4 cinnamon sticks
Instructions
Combine all ingredients in a pitcher and refrigerate overnight. Serve over ice.
Nutrition Facts
Apple Cider Sangria
Amount Per Serving (9 fl oz)
Calories 173
% Daily Value*
Cholesterol 37mg12%
Sodium 83mg4%
Carbohydrates 27g9%
Sugar 25g28%
* Percent Daily Values are based on a 2000 calorie diet.
For my macro trackers out there, I wasn't able to create a My Fitness Pal barcode for this recipe since I would have had to decide for you whether to put the alcohol calories in as carbs or fats – that's up to you!  The 27 grams of carbs listed here only account for the sugar in the juice, wine, ginger beer, and brandy.  For my non-macro trackers, here's more info on what I'm talking about.