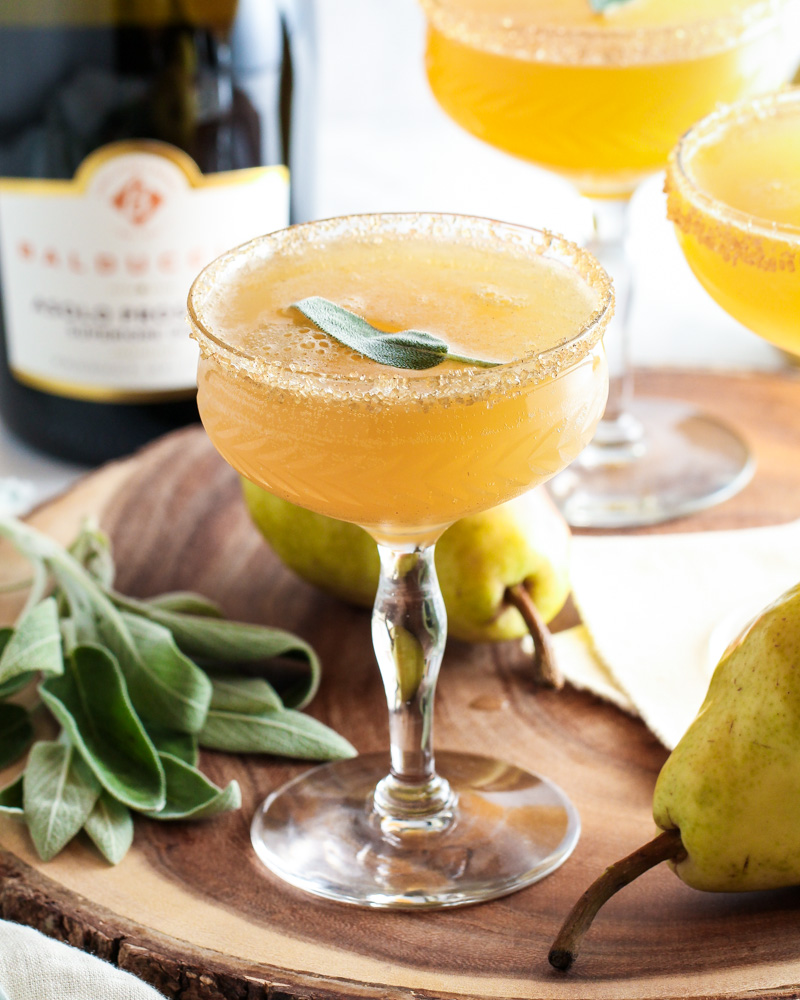 Less than 1 week until Thanksgiving! If you're going to be slinging cocktails on turkey day, you should definitely think about including this Pear & Sage 75. Think of of French 75, but fall themed. I'm personally a HUGE fan of French 75s, so this one is right up my alley. Lucky for me it's easy to make too! The hardest part (if you can call it that) is making the honey syrup, which is just honey and water melted together. Luckily you can make that ahead of time, then shake it all up when you're ready to serve.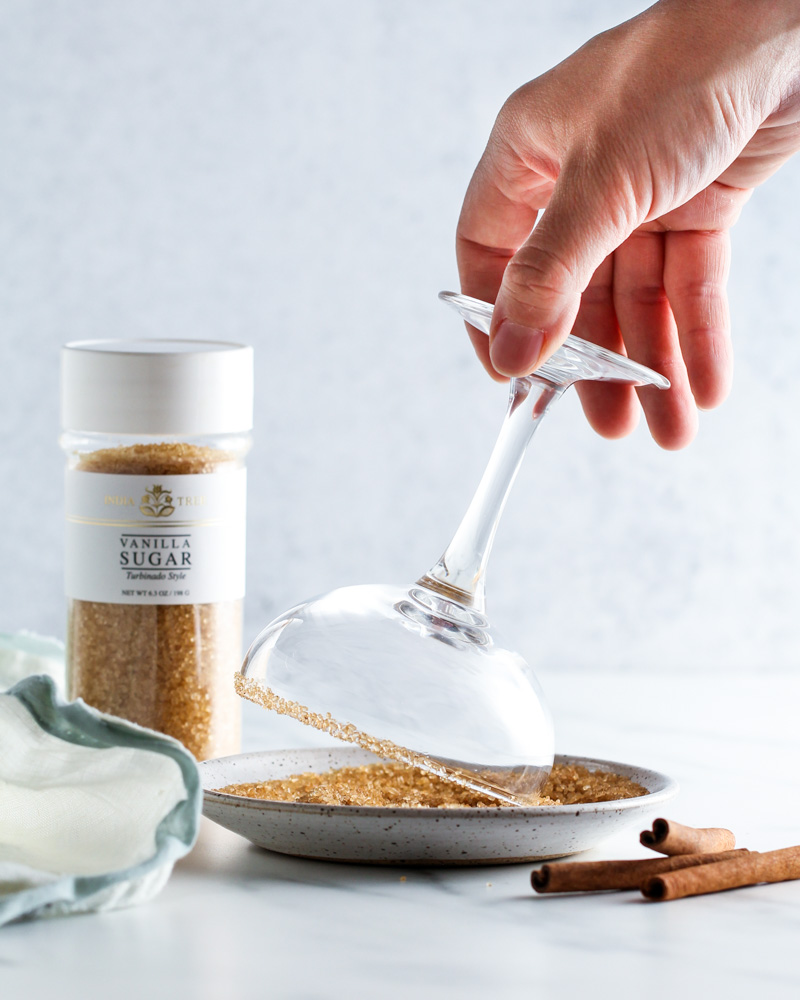 For a little extra special Thanksgiving flare, you can rim the coupe glasses in cinnamon and sugar. I found this vanilla sugar at a local market and mixed it up with cinnamon. Delicious!
I used Meyer lemons in this cocktail since they're a little sweeter/less acidic than regular lemons, so they don't really risk overpowering the pear flavor. You can use regular lemon if that's all you can find, it may just take over the pear flavor a bit.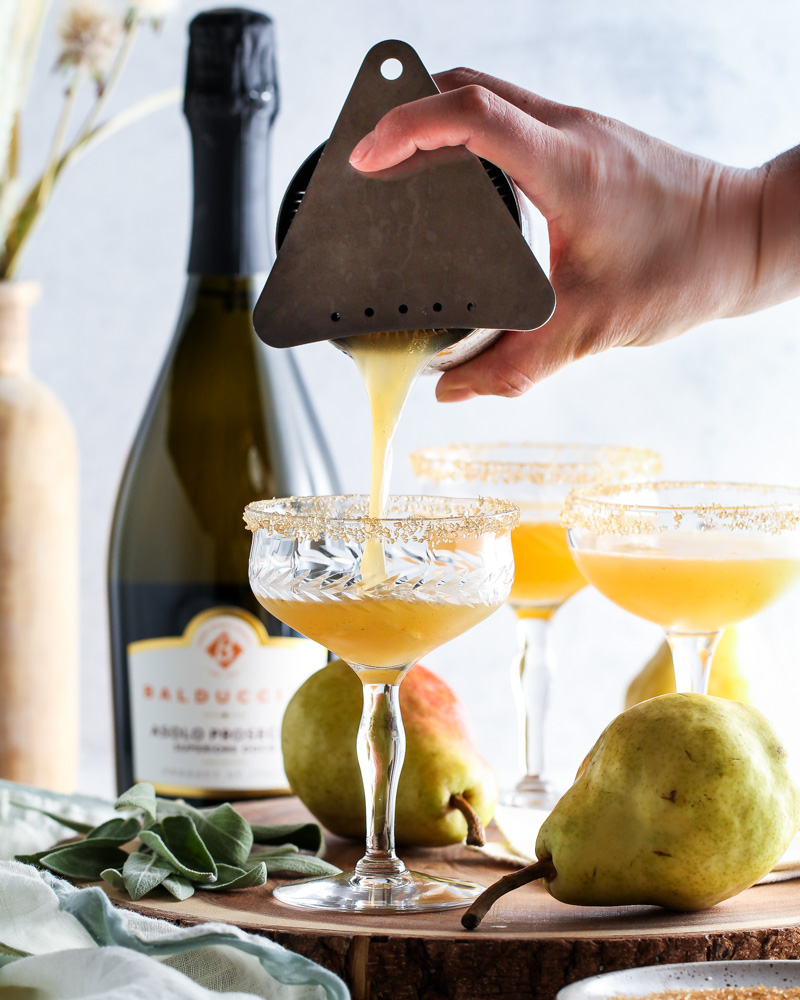 Recipe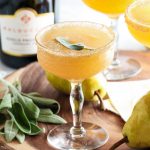 Pear & Sage 75
Servings 2 servings
Calories per serving 147 kcal
Ingredients
4 oz champagne or Prosecco
3 oz pear juice
1 1/2 oz Meyer lemon juice
1 oz cognac (I like Pierre Ferrand Ambré)
1 oz honey syrup
4 sage leaves
India Tree Vanilla Sugar and cinnamon for rimming glasses
Instructions
Combine plenty of Vanilla Sugar with a pinch of cinnamon on a shallow plate and mix.Using a wedge of lemon, wet the rims of 2 coupe glasses. Dip or roll the wet-rimmed glasses in the sugar mixture until it sticks to the glass rim. Shake off any excess, then set aside while you make the cocktail.

Add all ingredients except Prosecco into a shaker with plenty of ice and shake until well-chilled.

Strain into coupe glasses, top with Prosecco, and garnish with a sage leaf before serving.
Nutrition Facts
Pear & Sage 75
Amount Per Serving
Calories 147
% Daily Value*
Carbohydrates 20g7%
Sugar 16g18%
* Percent Daily Values are based on a 2000 calorie diet.
For my macro trackers out there, I wasn't able to create a My Fitness Pal barcode for this recipe since I would have had to decide for you whether to put the alcohol calories in as carbs or fats – that's up to you! The 20 carbs listed here are primarily from the juices and honey. For my non-macro trackers, here's more info on what I'm talking about.