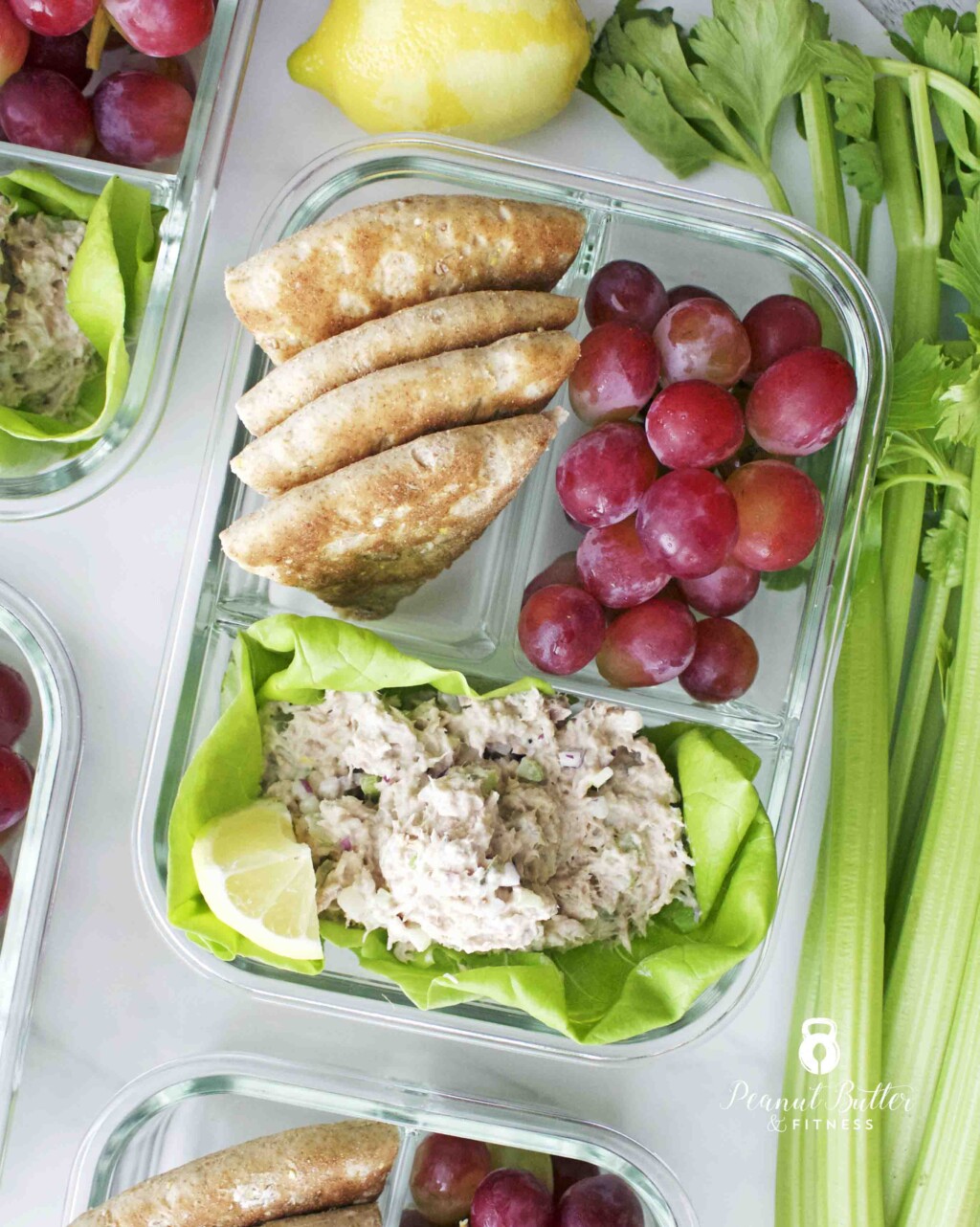 It's that time again, meal preppers! This week for #MealPrepMonday I'm featuring a lunchbox classic – Tuna Salad, but meal prep style. Instead of the white bread and fake cheese from back in the day, I opted for whole grain pita bread and some lemon juice fresh squeezed over the tuna salad. Don't get me wrong, I love a good tuna melt, but I try to keep my dairy intake to a minimum these days. You can always add a slice of cheese before serving though.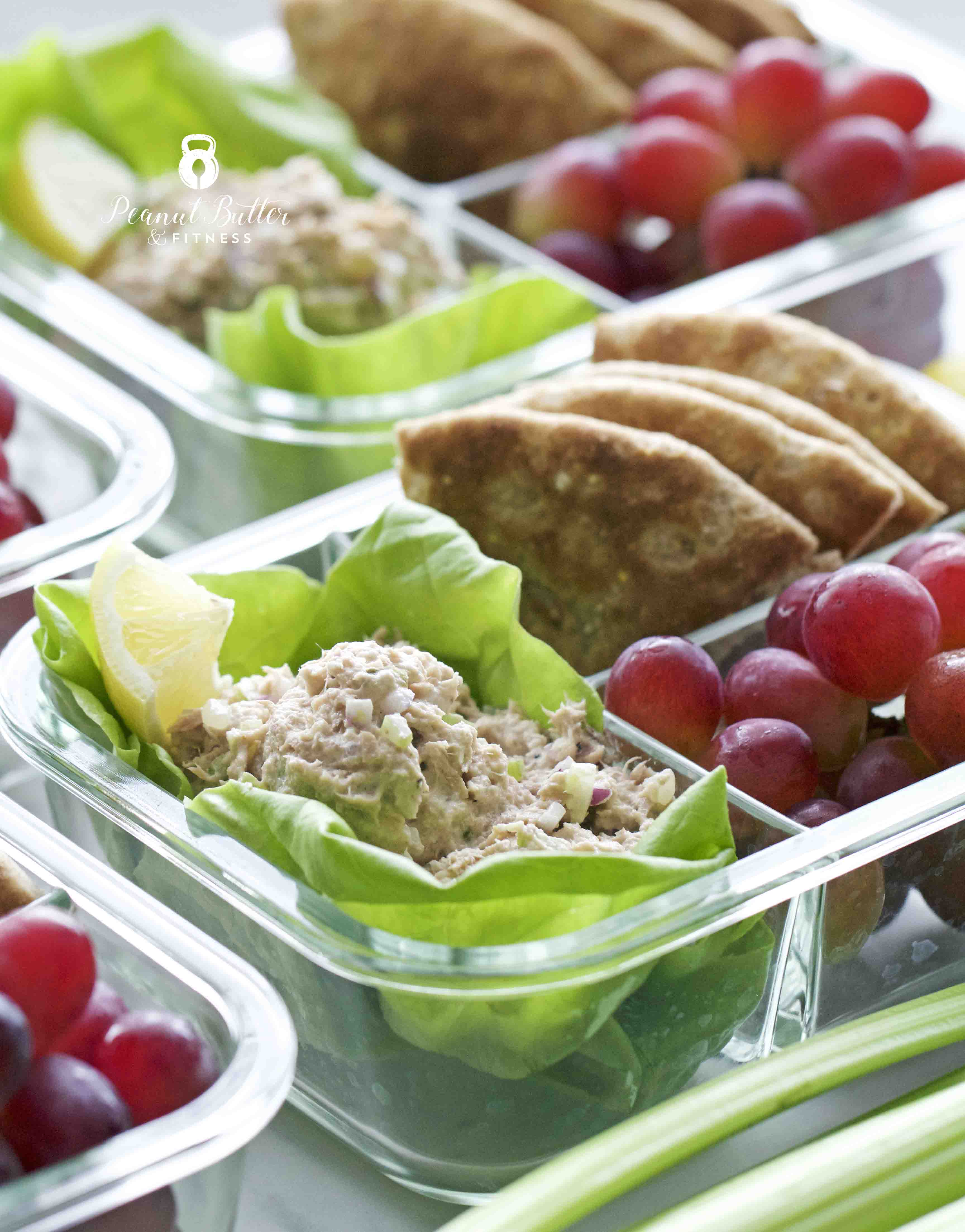 When it comes to tuna selection, it can be a bit confusing which one to choose. I personally like a mixture of chunk light tuna (pretty much the standard for tuna salad) and chunk white albacore. Albacore is the one you see on the right in the photo below…it's lighter in color and milder in flavor, but it's also a bit firmer than chunk light, so I use more chunk light than albacore in my recipe.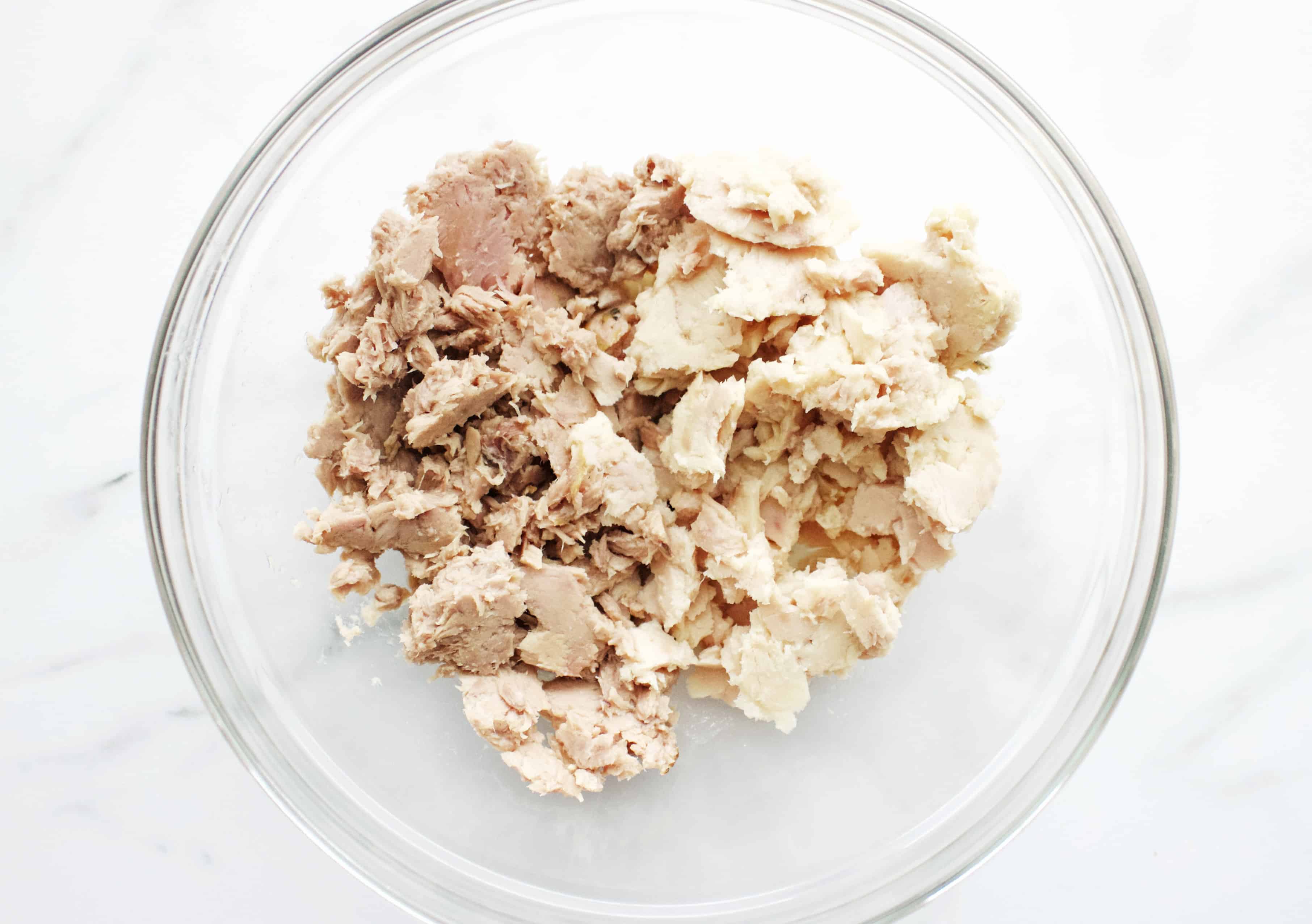 You'll see in the recipe that I list out the tuna according to the drained weight, not the canned or pouch weight. When you buy it in a can, there's usually about 1-2 oz of water weight included in the canned weight…so for a 5 oz can, you only get 4 oz of tuna. It's all listed out on the nutrition info on the back. Bottom line – you need about 18-20 oz of tuna total, regardless of whether it comes from cans or pouches, or whether you decide to use all chunk light or some combo of chunk light and albacore.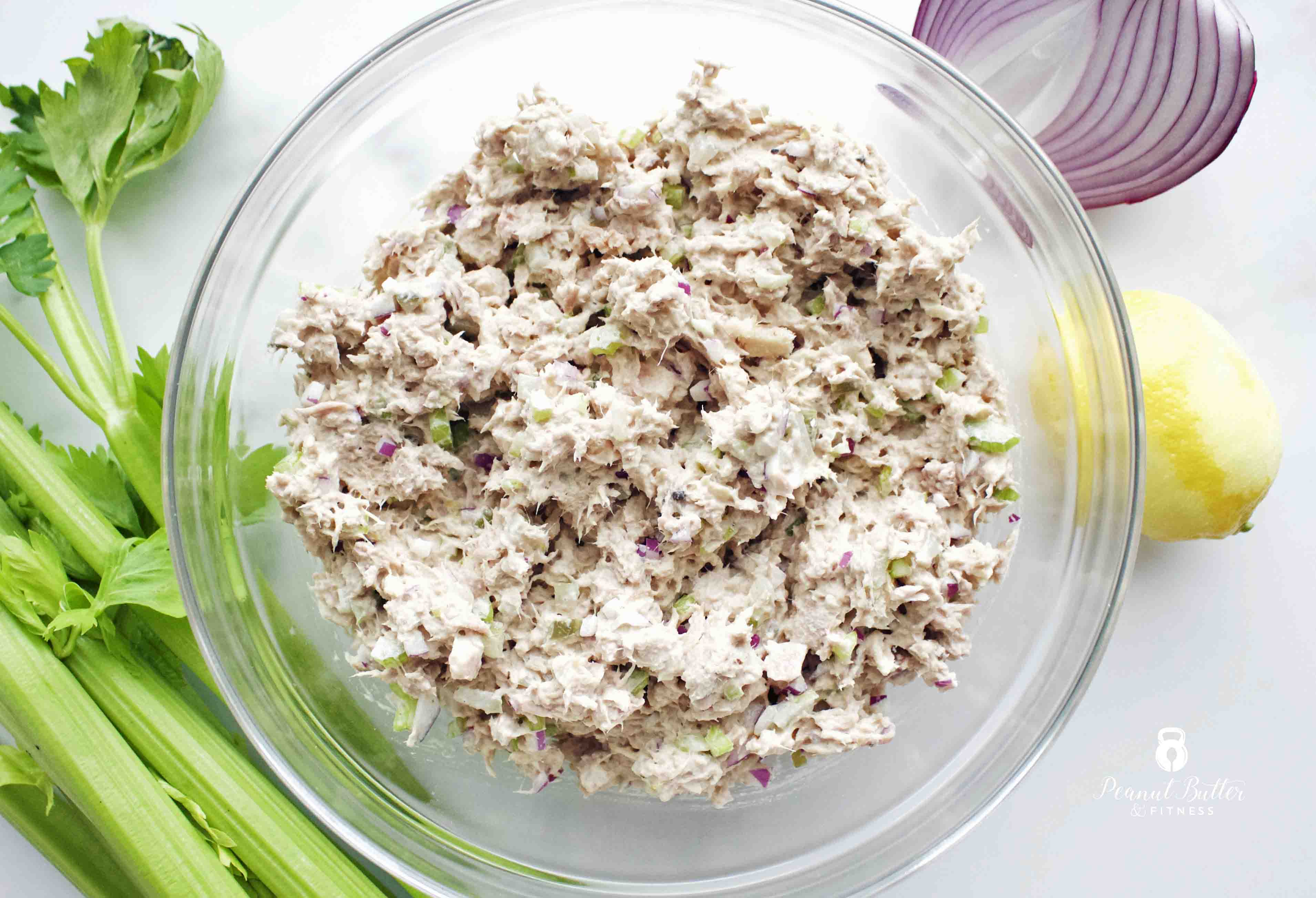 Recipe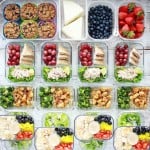 Tuna Salad
Prep Time 15 minutes
Total Time 15 minutes
Servings 5 servings (approx. 1/2 cup per serving)
Calories per serving 213 kcal
Ingredients
14 oz drained chunk light tuna (This is the drained weight – the package weight will vary depending on if you buy cans or pouches)
4 oz drained chunk white albacore tuna (This is also the drained weight)
1/2 cup Hellman's Olive Oil Mayonnaise (4 oz)
1/4 cup celery, chopped (35 grams)
1/4 cup red onion, chopped (35 grams)
2 tbsp pickle relish or chopped pickle (1 oz)
1 tbsp Dijon mustard (0.5 oz)
1 tsp lemon zest
Instructions
Add all ingredients to a bowl and mix until well combined.
Nutrition Facts
Tuna Salad
Amount Per Serving
Calories 213 Calories from Fat 90
% Daily Value*
Fat 10g15%
Cholesterol 50mg17%
Sodium 489mg21%
Potassium 363mg10%
Carbohydrates 5g2%
Sugar 2g2%
Protein 24g48%
* Percent Daily Values are based on a 2000 calorie diet.


Don't forget to pick up some good meal prep containers!