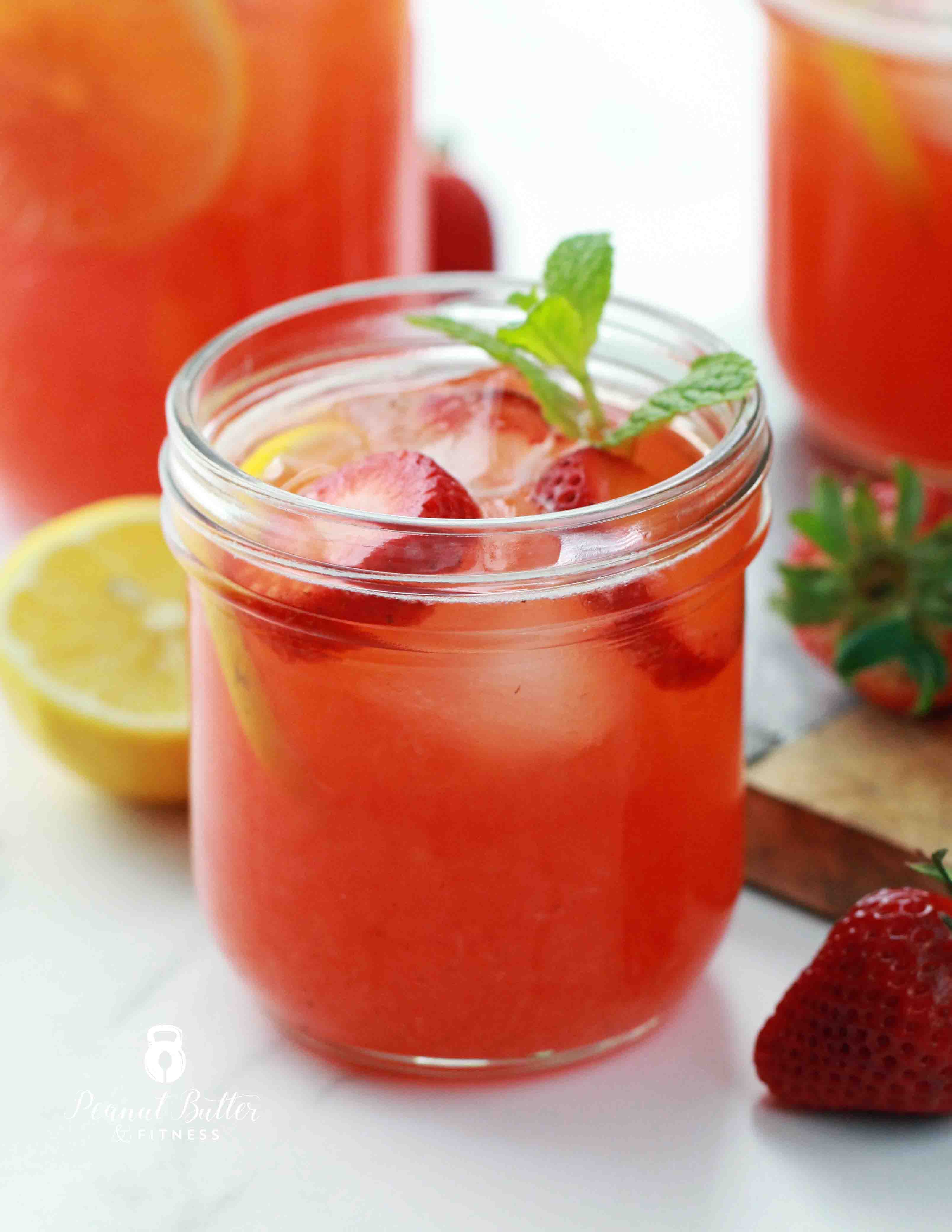 Cocktail Friday is coming at ya just in time for all the bars in Texas to close! But hey, I'm thinking I might bring this Spiked Strawberry Lemonade to the pool tomorrow to enjoy with my neighbors while we socially distance in the sunshine and chlorine 😉
I love that the strawberry flavor comes through in this cocktail because you use an entire pint of strawberries in the simple syrup mix. Feel free to strain as little or as much of the strawberry chunks out after blending. I personally like a few of the chunks left in, but that's totally a personal preference.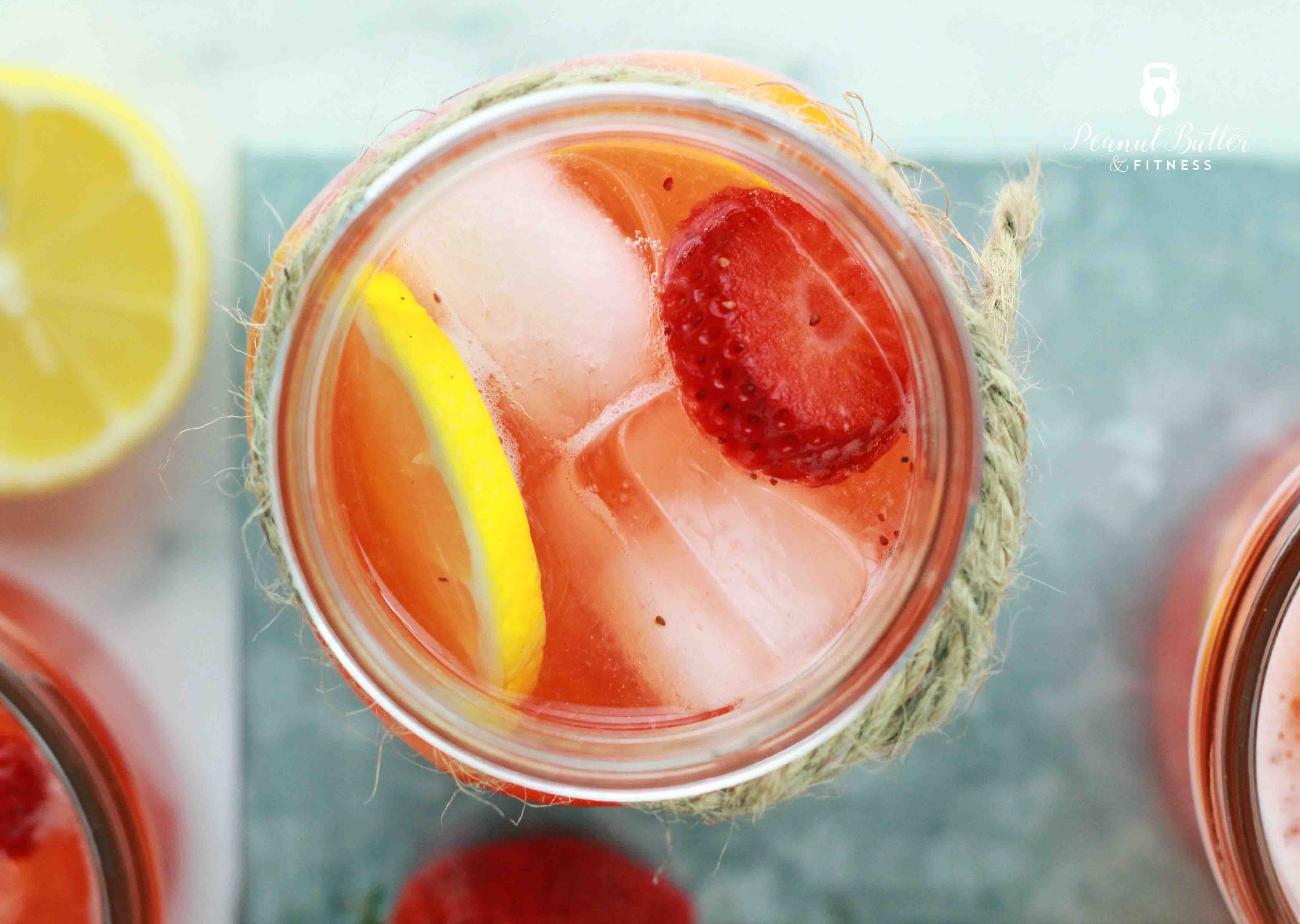 Oh and with July 4th coming up, who doesn't need a refreshing summer cocktail that you can easily make for a (socially distanced) crowd? And if you don't plan on serving it up to more than just a couple people, you can cut the recipe in half and have plenty for leftovers or just a 2nd and 3rd drink.
Ingredients and Substitutions
Strawberries – Make use of those gorgeous summer berries with this cocktail! You'll boil them down with sugar, then blend them to make your own delicious homemade strawberry syrup. Now if you really wanted to skip some steps, you could certainly opt for store-bought strawberry lemonade and just throw some vodka in it. I think it tastes so much better when you make it with real, fresh strawberries and lemon juice though!
Vodka – Because this is a big batch cocktail, I usually go for a bottle of vodka in the $20 range. Of course you can treat your guests to a much nicer vodka if you prefer, but that's totally up to you! You can also opt for a gin instead, which would bring some delicious botanicals to the cocktail.
Lemon juice – You can't have lemonade without lemons, amirite?! You can certainly juice your lemons fresh, but when I'm making a big batch cocktail like this, I like to use the cold pressed lemon juicethat you can find in the produce section of the grocery store. If your grocery store doesn't sell that and only has the kind in the room temp juice aisle or those little lemon shaped squeeze bottles…please pleaseee use freshly squeezed lemons instead! The flavor of that preserved stuff just doesn't compare and will throw off the flavor of your cocktail, making it taste cheap.
Sugar – Plain old granulated sugar is exactly what you need here! I haven't tried it with any other sugars or sugar substitutes like erythritol based "sugars," so I can't promise how this drink would taste with anything else.
Water – You need plenty of water for this recipe because you're basically making homemade lemonade in the pitcher along with the vodka and strawberries. No substitutes here!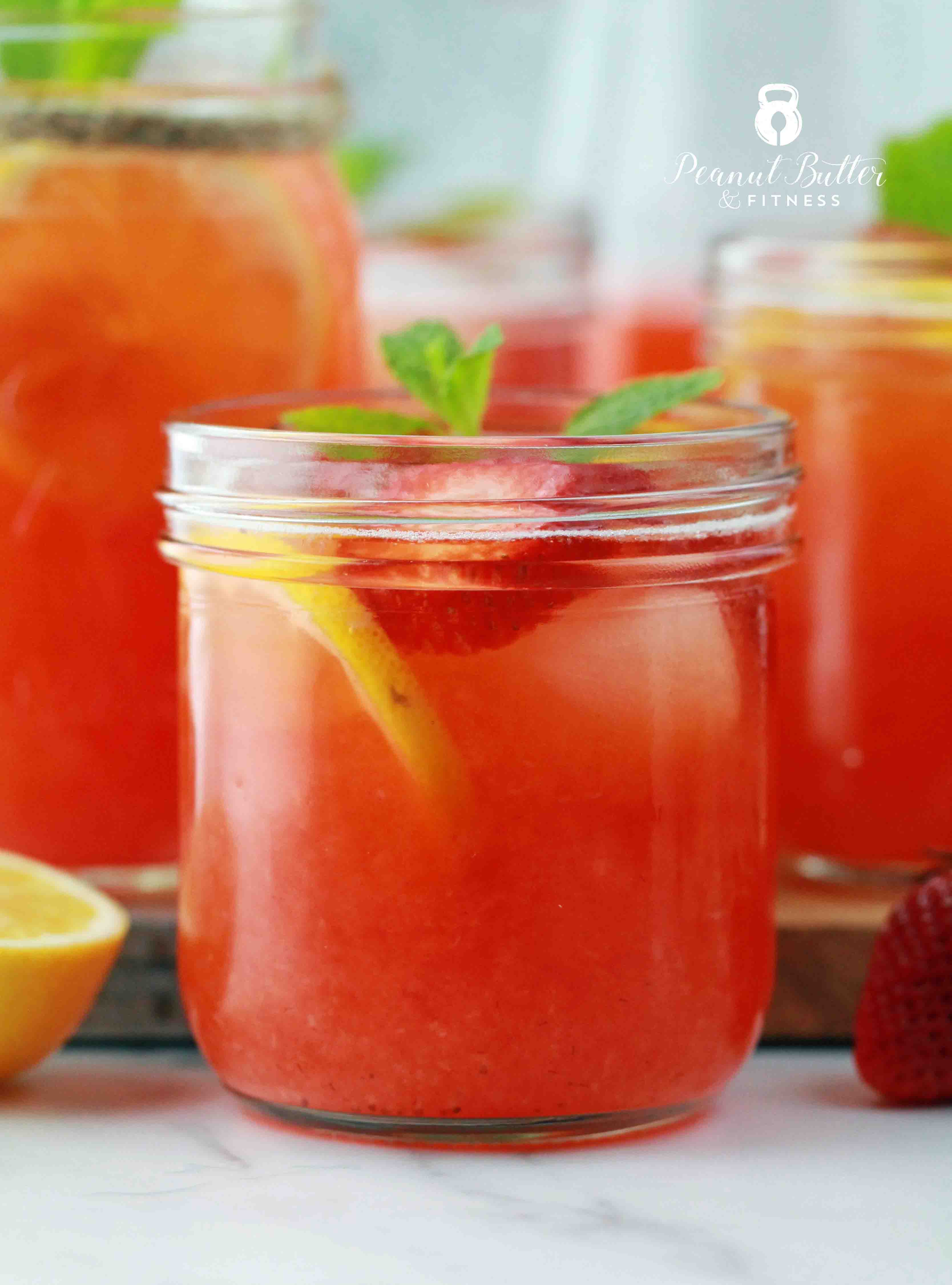 Shop for this Recipe
Here are some items I used to help make this recipe a success. Note: these are Amazon Affiliate links.
Cheers!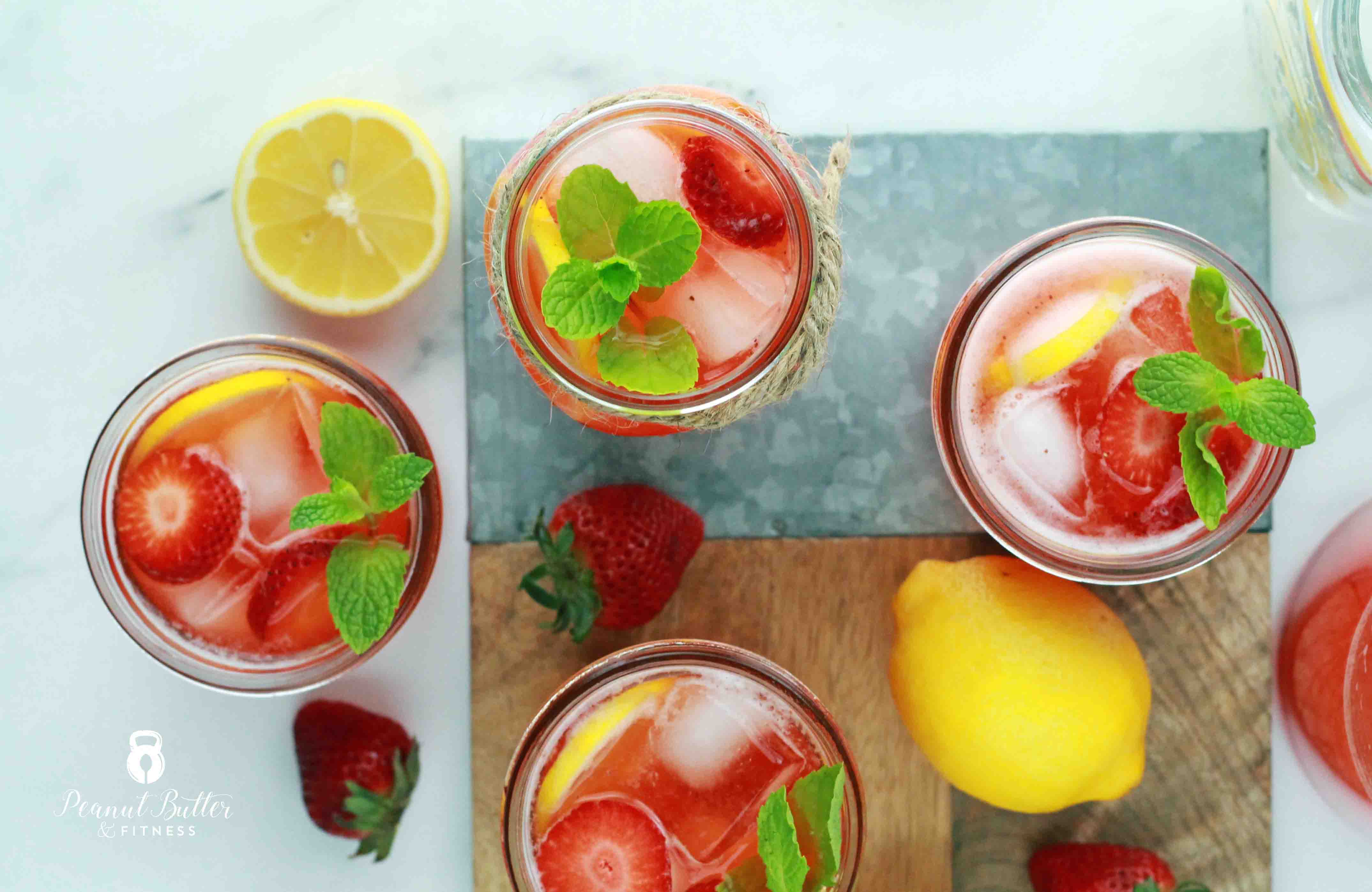 Recipe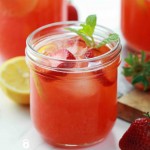 Big Batch Cocktails: Spiked Strawberry Lemonade
Prep Time 15 minutes
Cook Time 15 minutes
Total Time 30 minutes
Servings 10 servings
Calories per serving 133 kcal
Ingredients
1 pint strawberries, trimmed and halved (357 grams)
24 oz water, divided
12 oz vodka
8 oz lemon juice
1/2 cup sugar
Instructions
Add strawberries, sugar, and 8 oz of water to a medium saucepan. Bring to a boil over medium high heat, then lower heat to a simmer for 10-15 minutes or until the strawberries mash easily when pressed against the side of the pan with the back of a spoon.

Add strawberry mixture to a blender or food processor and blend until smooth. Strain mixture into a bowl or directly into the serving pitcher to remove any remaining seeds and chunks.

Allow strawberry mixture to cool before adding remaining ingredients and stirring.

Serve in a mason jar or highball glass with plenty of ice. Garnish with lemon and strawberry slices.
Nutrition Facts
Big Batch Cocktails: Spiked Strawberry Lemonade
Amount Per Serving
Calories 133
% Daily Value*
Sodium 1mg0%
Potassium 80mg2%
Carbohydrates 14g5%
Fiber 1g4%
Sugar 12g13%
* Percent Daily Values are based on a 2000 calorie diet.