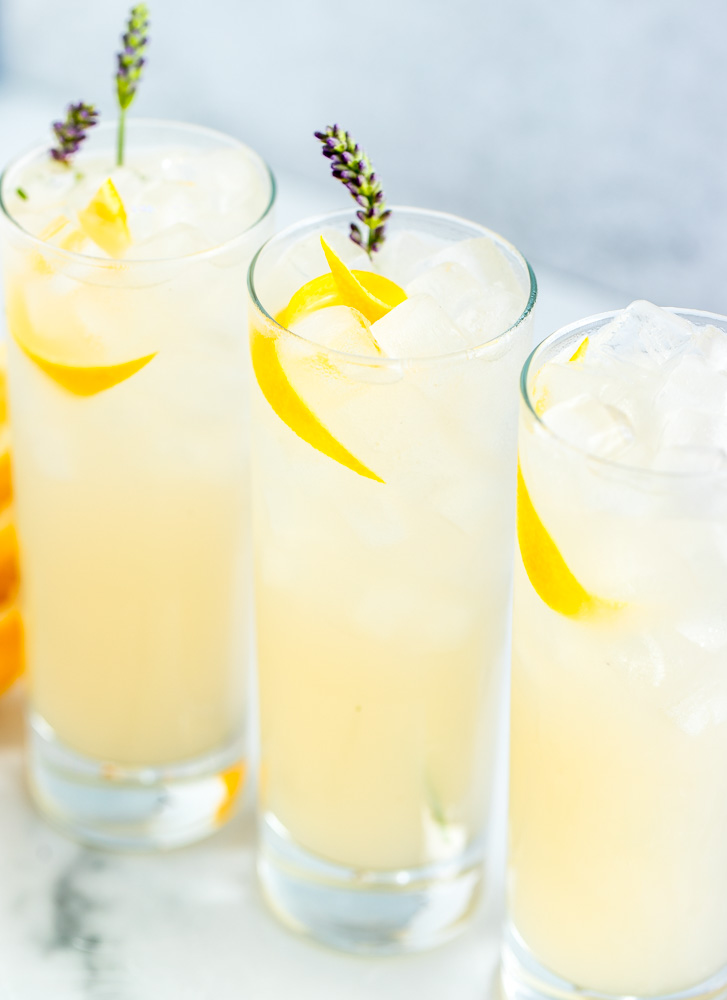 Happy Cocktail Friday and happy 4th of July weekend! If you're celebrating with friends and family this weekend, you need to make this Big Batch Lavender Lemonade Cocktail! It's so refreshing and the lavender simple syrup really lends some flavor complexity to what would otherwise be a tasty but pretty standard lemonade cocktail. I also prefer to use gin in my lemonade cocktail because I think the fresh botanical notes of the gin helps set off the other flavors in this cocktail, but you could certainly use vodka if you prefer.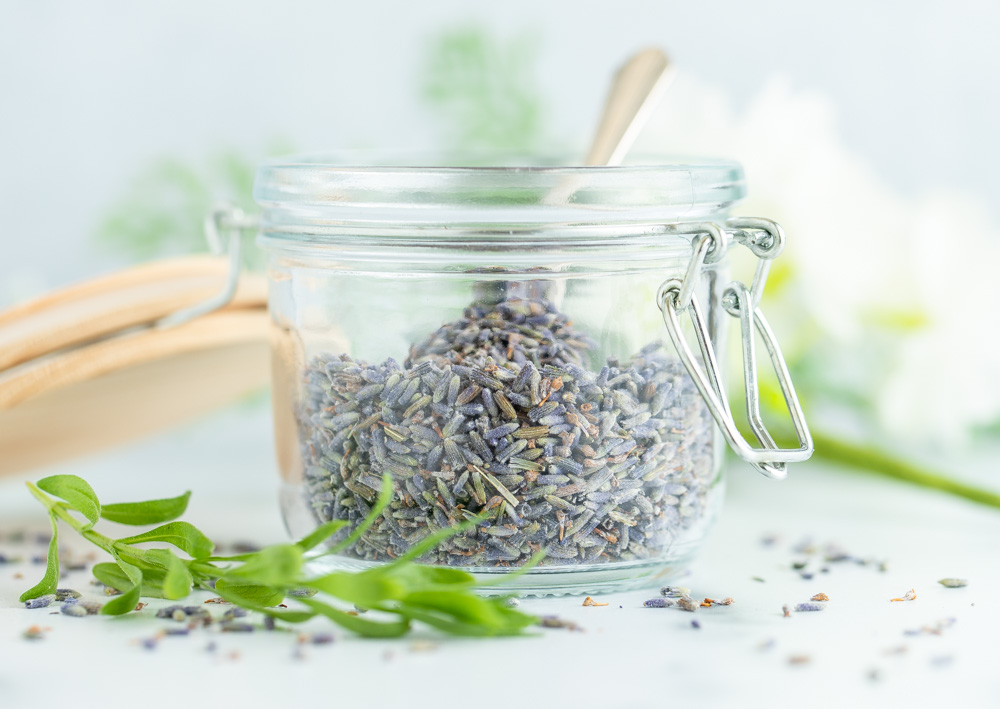 Culinary lavender can usually be found at craft stores (since it's often used in soap making) or online. I get mine at World Market. You want to make sure you're using fresh stuff for the most flavor! It does expire, and trust me, you don't want to rely on it after it's expired. Once you steep the lavender buds in the hot simple syrup, be sure to strain it through a fine mesh strainer. I also double strained mine using a cheesecloth (a paper towel will work too) to make sure I got all the little bits of lavender and leaves out.
Here are some items I used to make this recipe a success. Note: these are Amazon Affiliate links.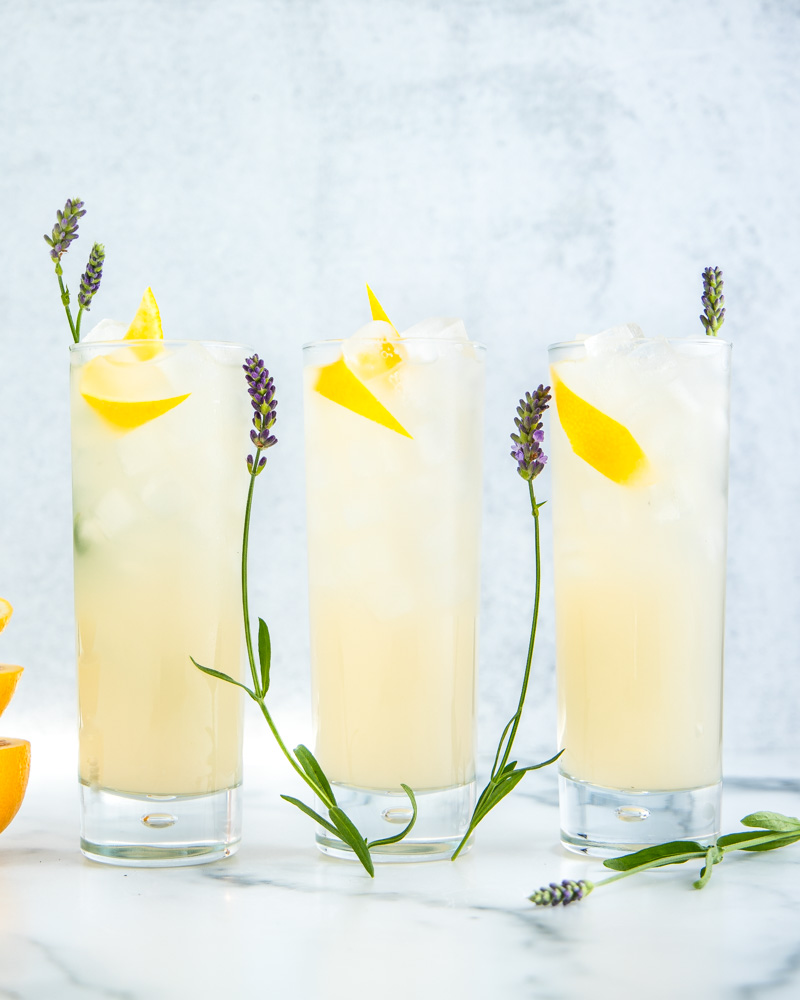 Recipe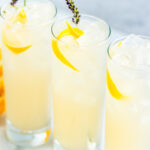 Big Batch Cocktails: Lavender Lemonade
Prep Time 15 minutes
Total Time 15 minutes
Servings 8 servings
Calories per serving 205 kcal
Ingredients
Lavender Lemonade Cocktail
24 fl oz water
14 fl oz fresh squeezed lemon juice
12 fl oz gin
12 fl oz lavender infused simple syrup (recipe follows)
Lavender Infused Simple Syrup (yields ~12 oz)
8 fl oz water
1 cup granulated sugar
2 tbsp dried lavender flowers
Instructions
Lavender Infused Simple Syrup
Add sugar and 8 fl oz of water to a small saucepan and bring just to a boil over medium heat. Stir until sugar is dissolved completely. Remove from heat.

Once syrup has stopped boiling, add dried lavender, cover, and steep the lavender for 5 minutes. Strain using a fine mesh strainer. (I like to add a layer of cheesecloth in my strainer to catch any really small pieces too.) Set aside to cool.
Lavender Lemonade Cocktail
Combine all cocktail ingredients in a large pitcher. Serve over plenty of ice and garnish with fresh lavender and lemon peel.
Nutrition Facts
Big Batch Cocktails: Lavender Lemonade
Amount Per Serving
Calories 205
% Daily Value*
Potassium 57mg2%
Carbohydrates 29g10%
Sugar 26g29%
* Percent Daily Values are based on a 2000 calorie diet.
For my macro trackers out there, I wasn't able to create a My Fitness Pal barcode for this recipe since I would have had to decide for you whether to put the alcohol calories in as carbs or fats – that's up to you! The 29 carbs listed here are from the simple syrup and lemon juice. For my non-macro trackers, here's more info on what I'm talking about.