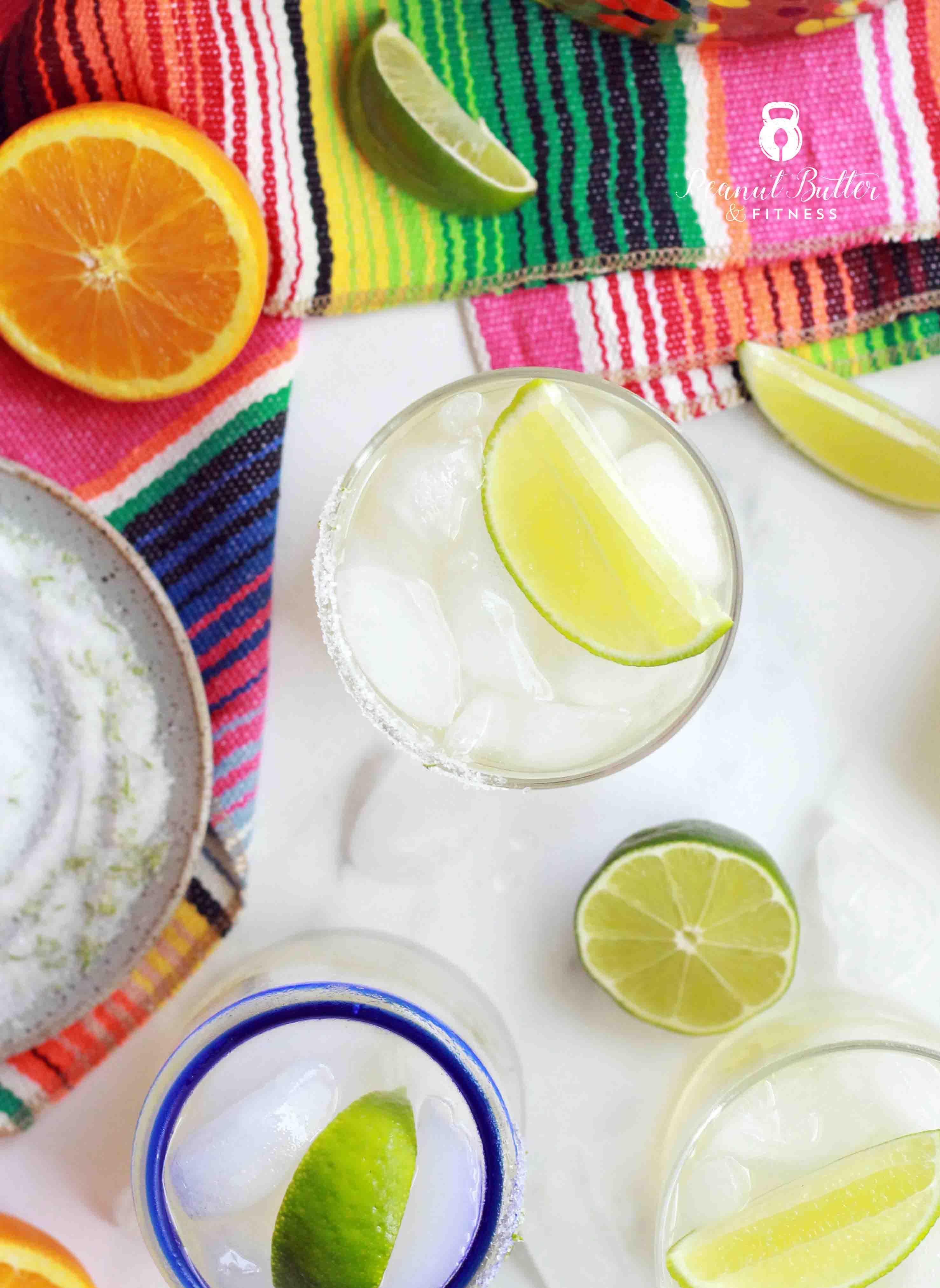 Happy 4th of July weekend! I know it's not going to be the celebration we all bargained for, but that shouldn't stop you from making these Big Batch Easy Margaritas! As long as you and a couple friends or family will be getting together, you can justify a big batch cocktail like this. Because let's face it – not everyone wants to drink something out of a can or bottle and cocktails really do jazz things up and make your guests feel the love.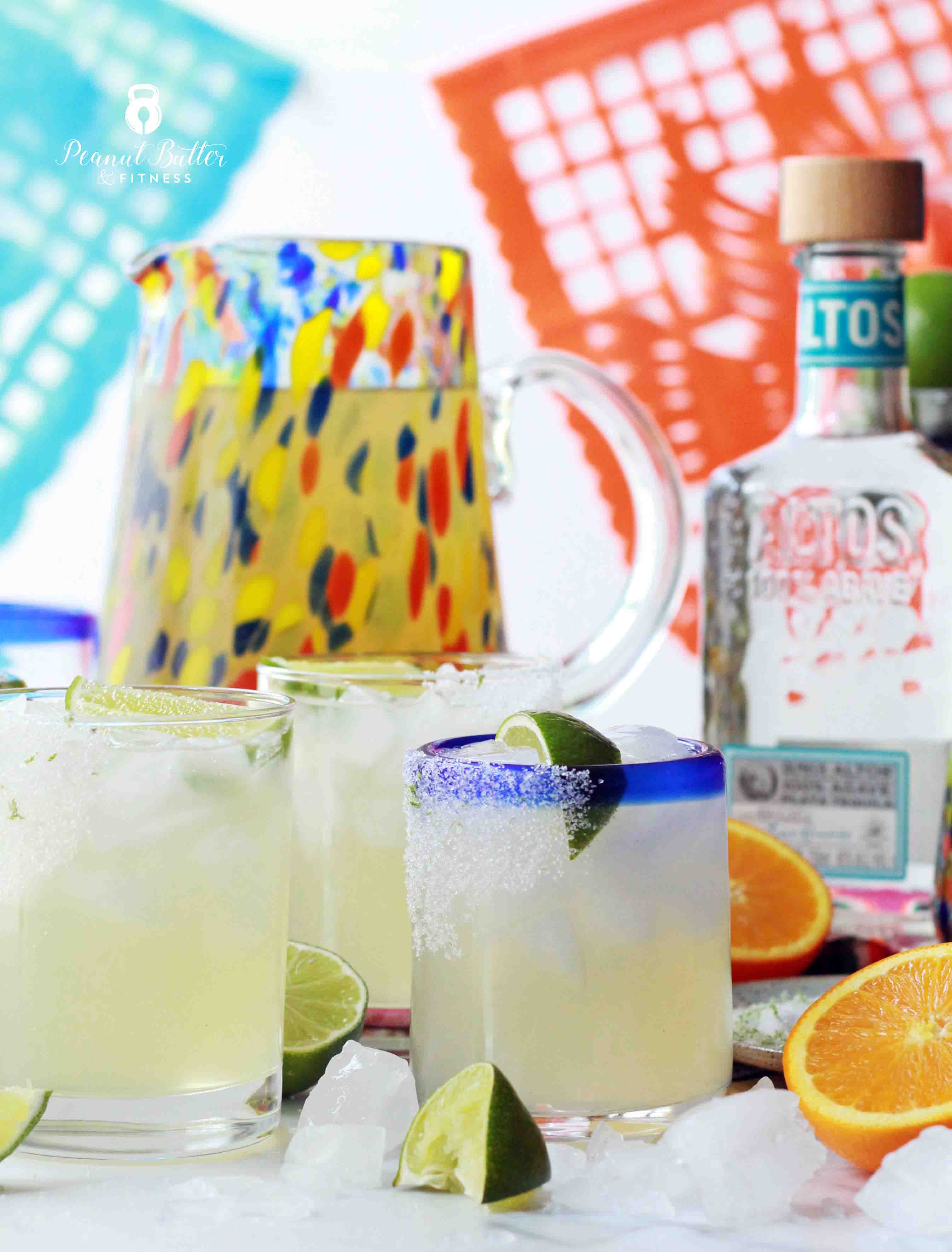 Here's the problem with most big batch margaritas though – they're often made with a crappy, overly sweet mixer or a bunch of artificial sour mix. (Side note: don't ever put sour mix in a margarita. Just don't.) And we all know that squeezing a whole bag of limes is just not practical to serve a crowd, so what are you left to do? Margaritas are a great party drink, but only if they're awesome. So let me help you…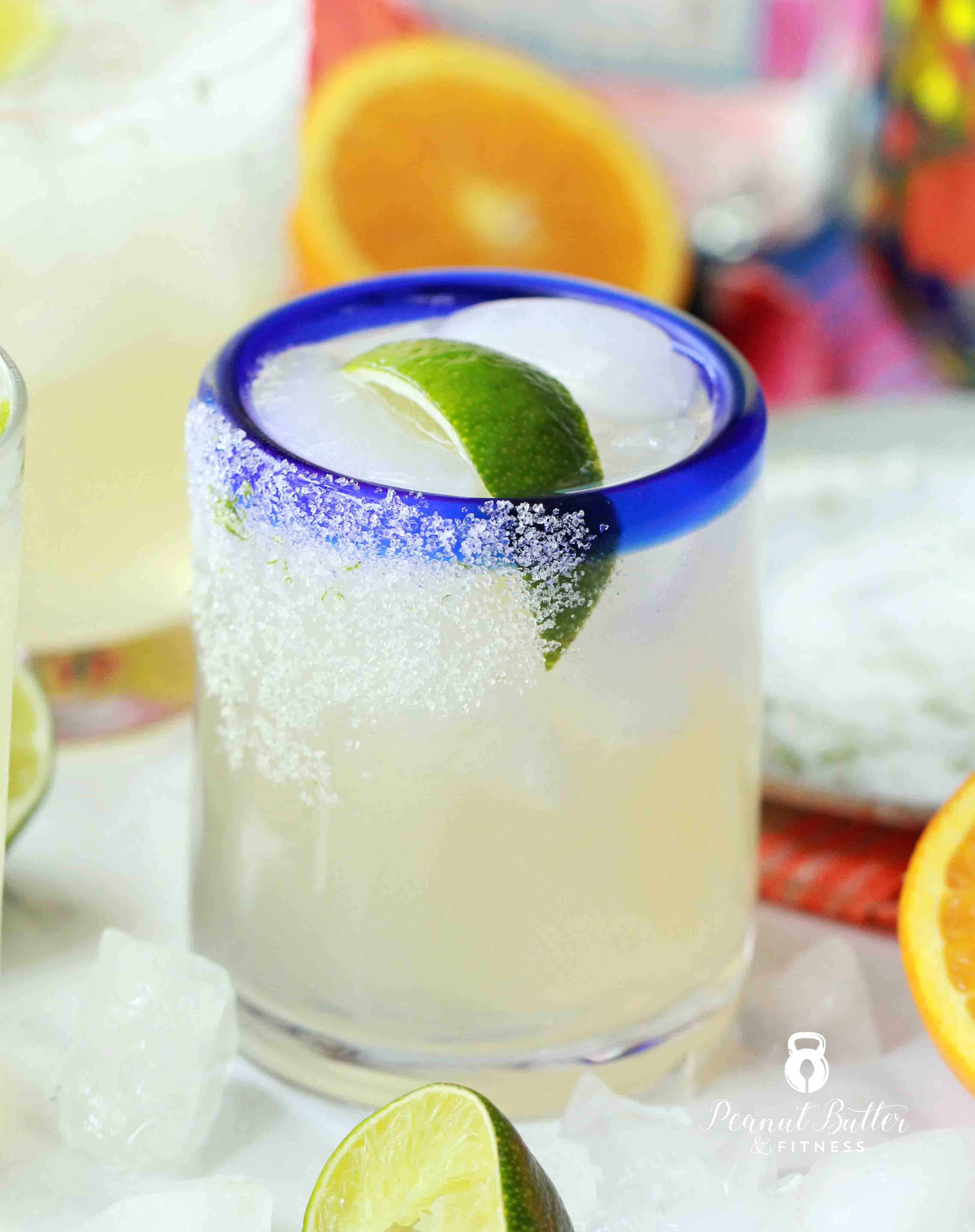 First, buy a decent tequila. You're supposed to taste tequila in a margarita, so don't get the bottom shelf crap that you were shooting in college. Aim for a bottle that's around $20-$30 for 750 mL. Usually this price will get you something that's good quality (but not too good – it is going into a pitcher after all). You can see that I used Altos here, but I'm not going to recommend specific brands because there are a ton out there.
Second – and this is CRITICAL – get a HIGH quality mixer. If it's sold in a plastic bottle, it's probably not that high quality. I only ever buy Tres Agaves Organic Margarita Mix (about $8.99 per bottle). It's mostly just lime juice that's been sweetened with agave. The bottle will tell you that all you need to add is tequila, but don't listen to them or you'll end up with a margarita that's too sweet. Follow my recipe – I've tested it more times than I can remember until I finally perfected it. Don't worry, my grad school friends were willing testers 😉
Finally, serve it with lots of ice! It's a strong margarita that sneaks up on you quickly if you're not careful. So make sure you and your guests add plenty of ice in your glasses so a) no one chugs it, and b) the ice melts down as they drink, which helps dilute the tequila.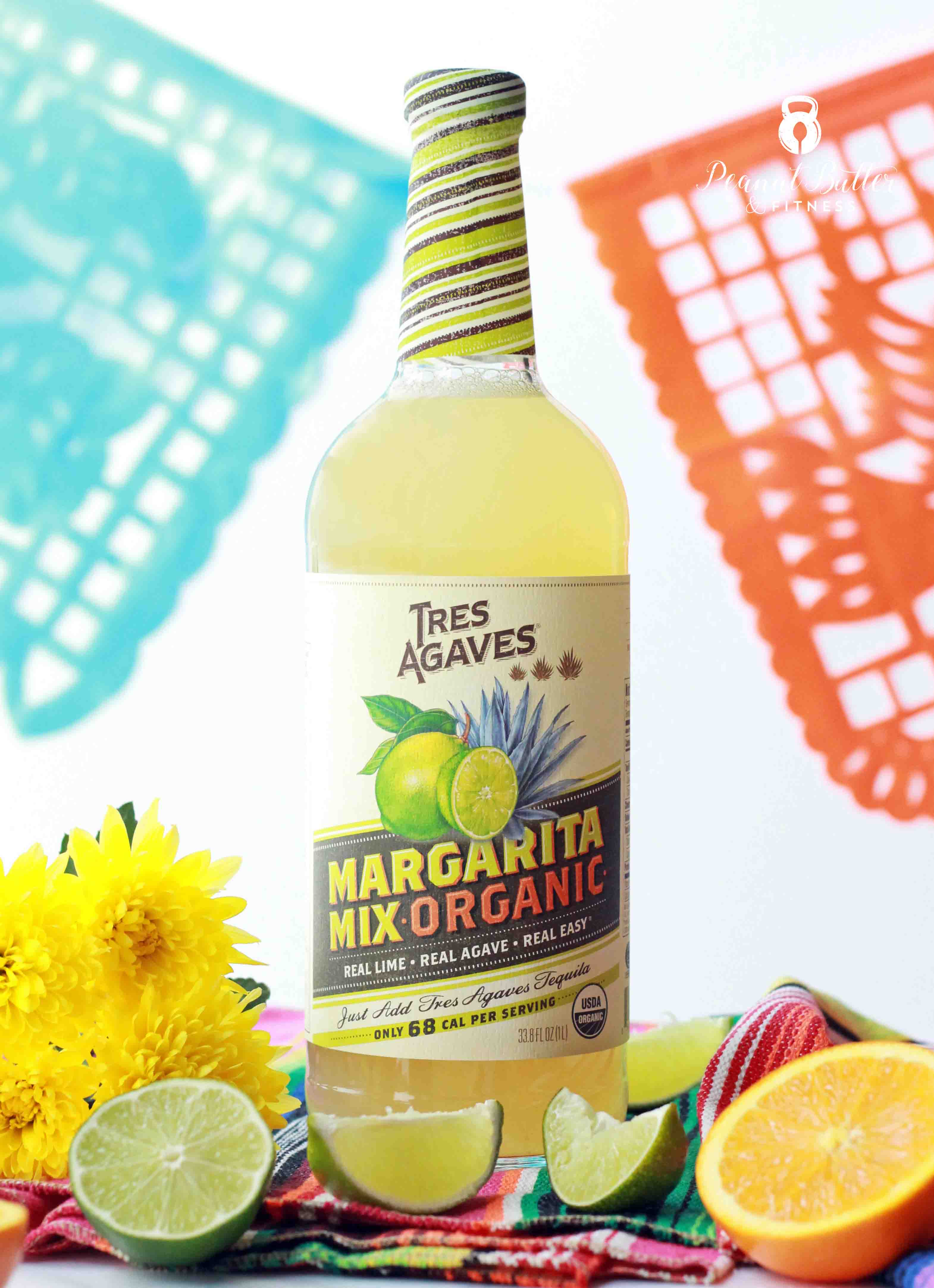 Cheers to the weekend!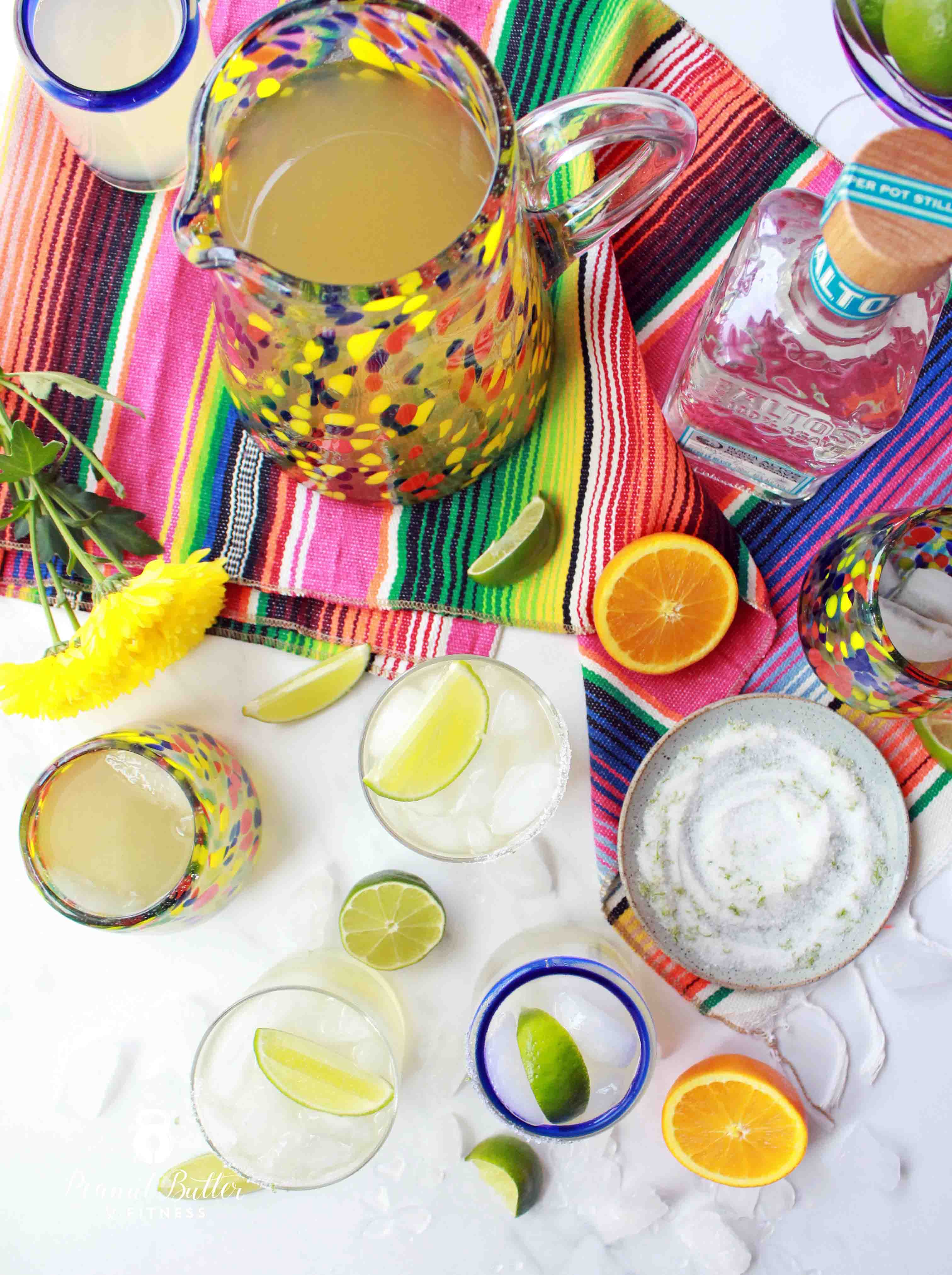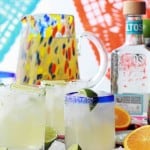 Easy Big-Batch Margaritas
Servings 10 servings (~6 oz per serving)
Calories per serving 186 kcal
Ingredients
1 33 oz bottle Tres Agaves Organic Margarita Mix
14 oz tequila
8 oz sparkling mineral water
2 oz triple sec
Instructions
Add all ingredients to a pitcher and stir. Refrigerate until serving.
Nutrition Facts
Easy Big-Batch Margaritas
Amount Per Serving
Calories 186
% Daily Value*
Carbohydrates 20g7%
Sugar 20g22%
* Percent Daily Values are based on a 2000 calorie diet.
For my macro trackers out there, I wasn't able to create a My Fitness Pal barcode for this recipe since I would have had to decide for you whether to put the alcohol calories in as carbs or fats – that's up to you! The 20 grams of carbs listed here are just for the sugar in the triple sec and margarita mix. For my non-macro trackers, here's more info on what I'm talking about.