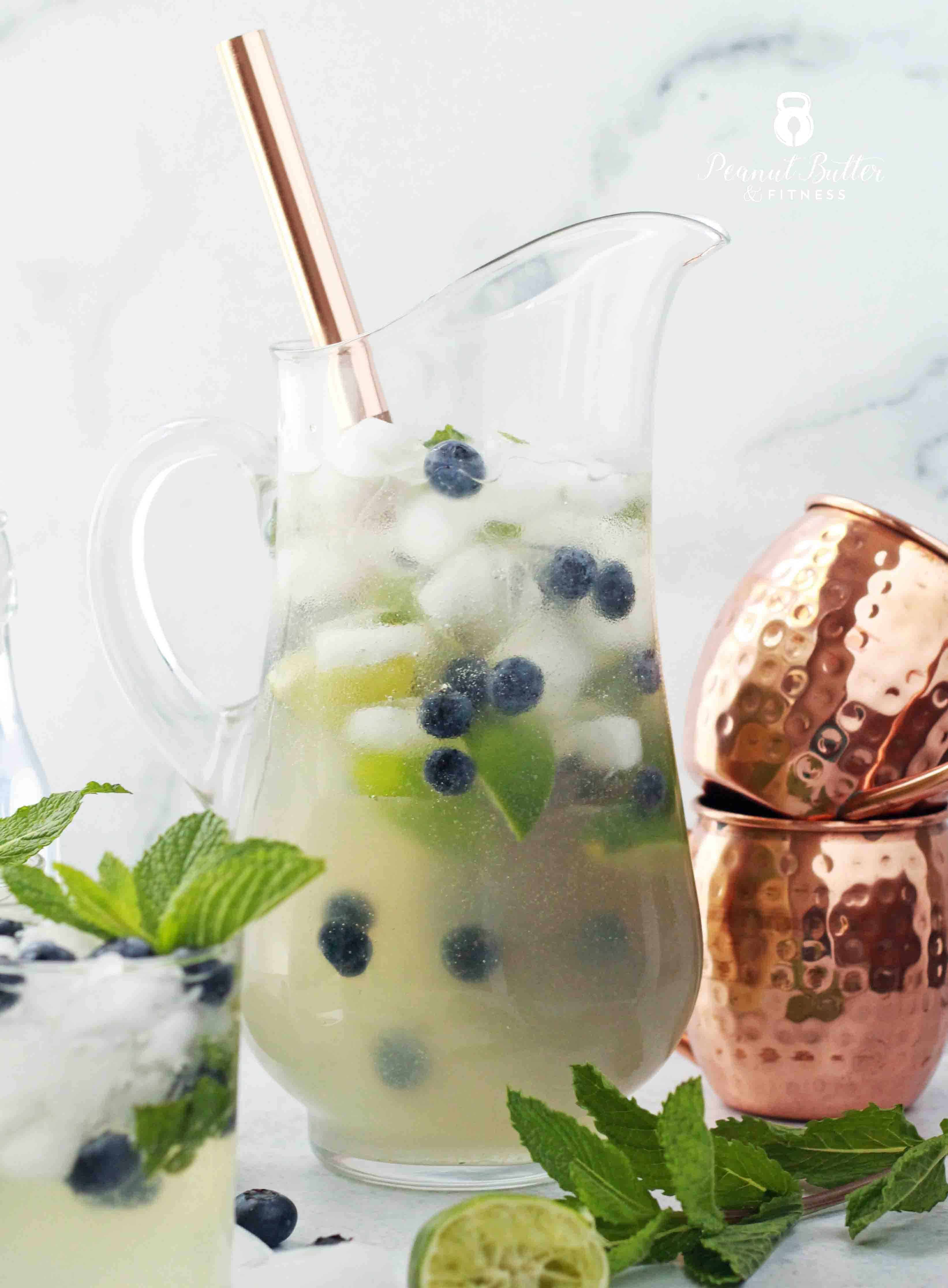 Jump to Recipe
It's Cocktail Friday, friends! Now that lockdowns around the country are easing up a bit, it's a perfect time for these Big Batch Blueberry Moscow Mules. They're incredibly easy to make for a crowd and are a fun twist on a light and refreshing cocktail. This one was inspired by a southern restaurant in San Antonio called Ida Claire…one day after a hike, my friends and I stopped by and HAD to have something super fresh to cool down. That's when we met the party size version of blueberry Moscow mules. It. Was. Awesome. So of course I had to recreate it at home.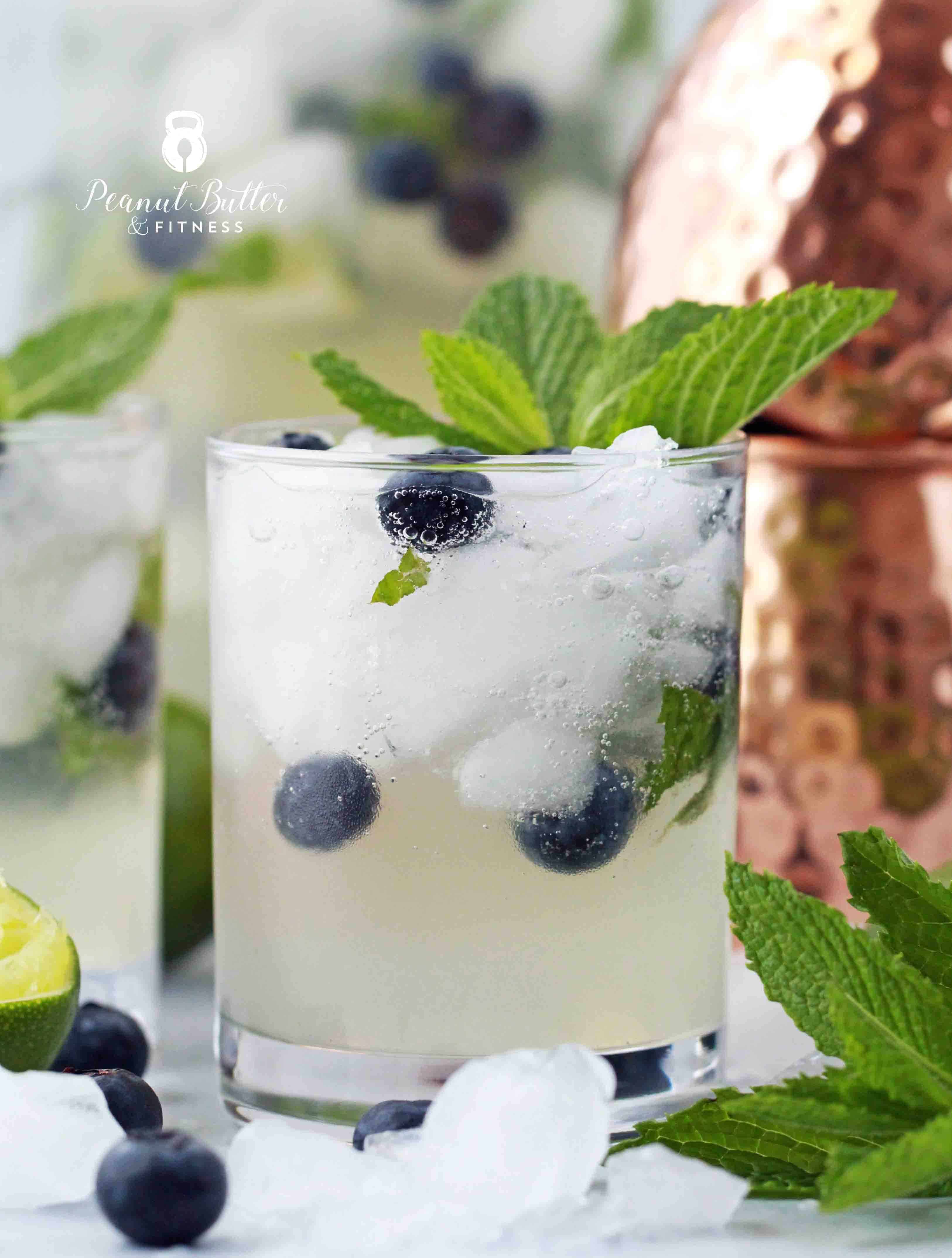 I used the Western Son brand of blueberry vodka – I wasn't the biggest fan of the flavor (it was a bit artificial tasting), but I used some regular vodka to keep it from getting out of hand. Once you mix it with the other ingredients in a big pitcher, you get just enough of the blueberry flavor. Had I been able to find the Stoli brand of blueberry vodka, I would have went with that for sure. There are a few other brands out there that do blueberry flavored vodka too – pick the one you think you'll like!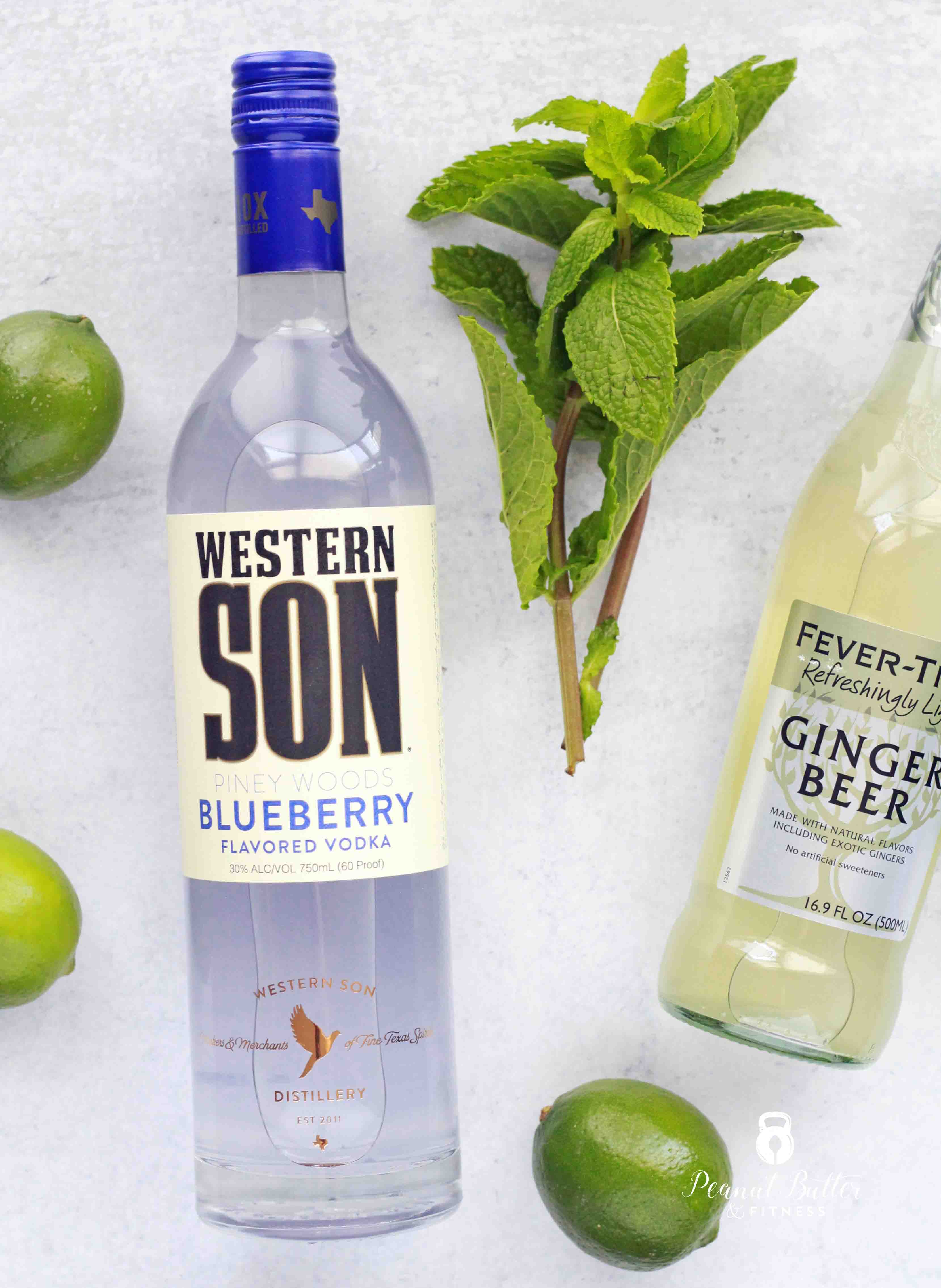 You can also make your own blueberry infused vodka – add 1 cup of blueberries and 18 oz of vodka to a mason jar and let them soak for 24-48 hours. If you want some extra color, you can press some of the blueberries against the side of the jar with the back of a spoon about halfway through the soaking process. Don't let the blueberries go to waste when you're done – dump them right in the pitcher along with the vodka to serve up in your mules!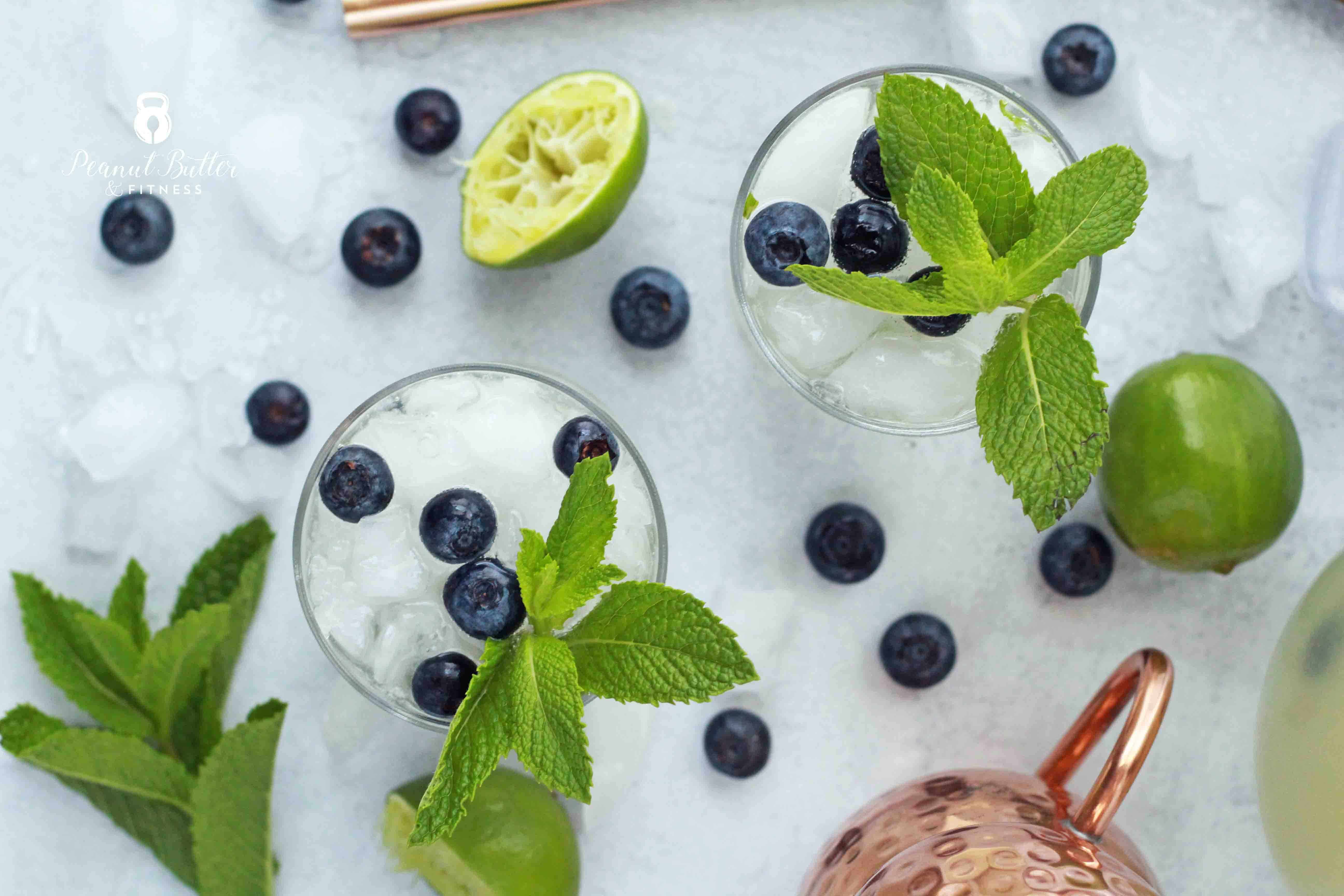 Cheers to the weekend!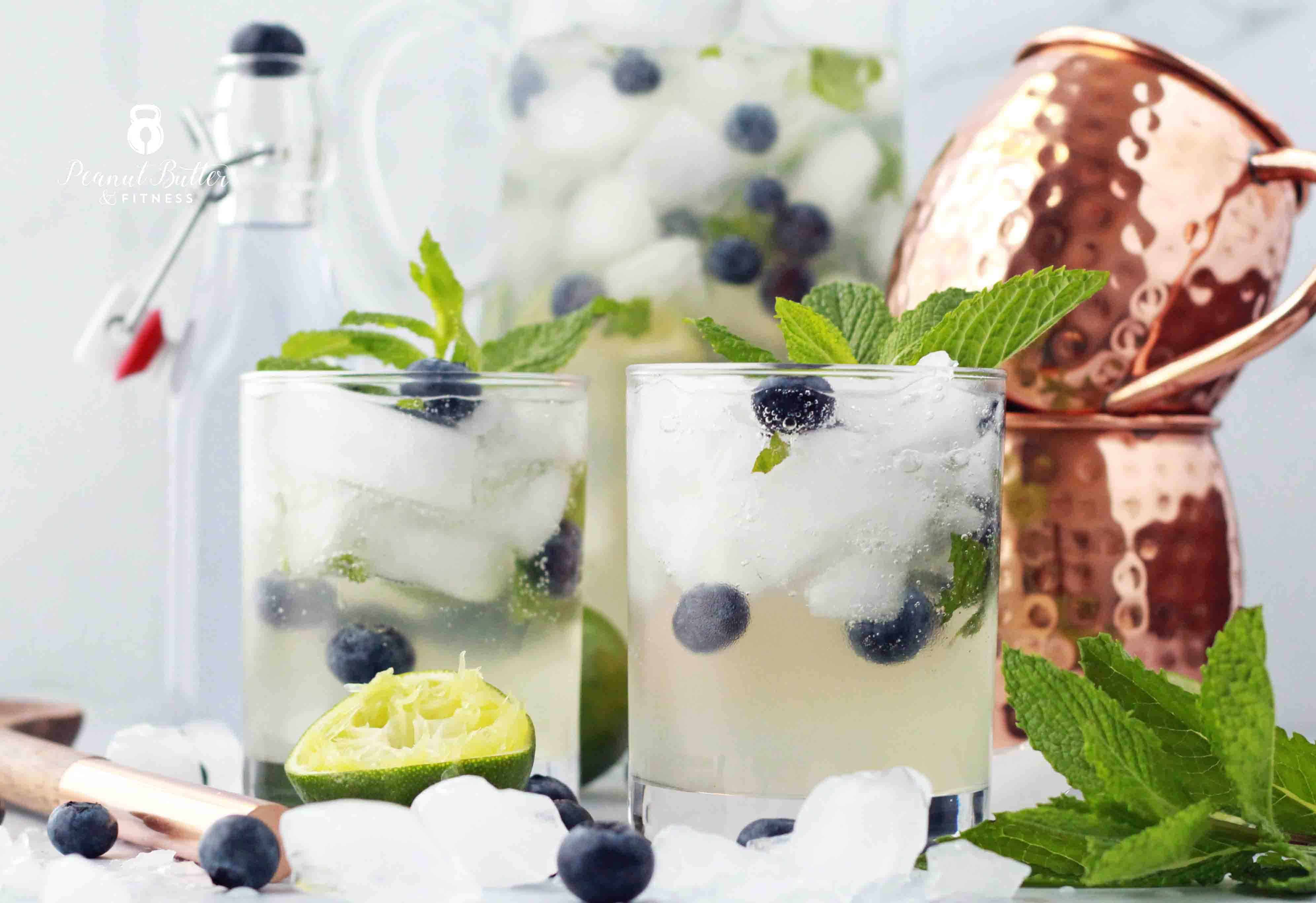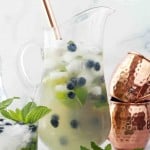 Big Batch Blueberry Moscow Mules
Servings 10 servings (about 7.5 oz per serving)
Calories per serving 153 kcal
Ingredients
3 16.9 oz bottles Fever Tree Refreshingly Light Ginger Beer (51 oz)
14 oz blueberry vodka
7 oz lime juice
4 oz vodka
Mint, blueberries, lime wedges, and ice for serving
Instructions
Add all ingredients to a large pitcher and gently stir. Just before serving, add mint, blueberries, and ice to the pitcher.
Nutrition Facts
Big Batch Blueberry Moscow Mules
Amount Per Serving (7.5 oz)
Calories 153
% Daily Value*
Potassium 25mg1%
Carbohydrates 16g5%
Sugar 12g13%
* Percent Daily Values are based on a 2000 calorie diet.
For my macro trackers out there, I wasn't able to create a My Fitness Pal barcode for this recipe since I would have had to decide for you whether to put the alcohol calories in as carbs or fats – that's up to you! The 16 grams of carbs listed here are just for the sugar in the blueberry vodka, ginger beer, and lime juice. For my non-macro trackers, here's more info on what I'm talking about.