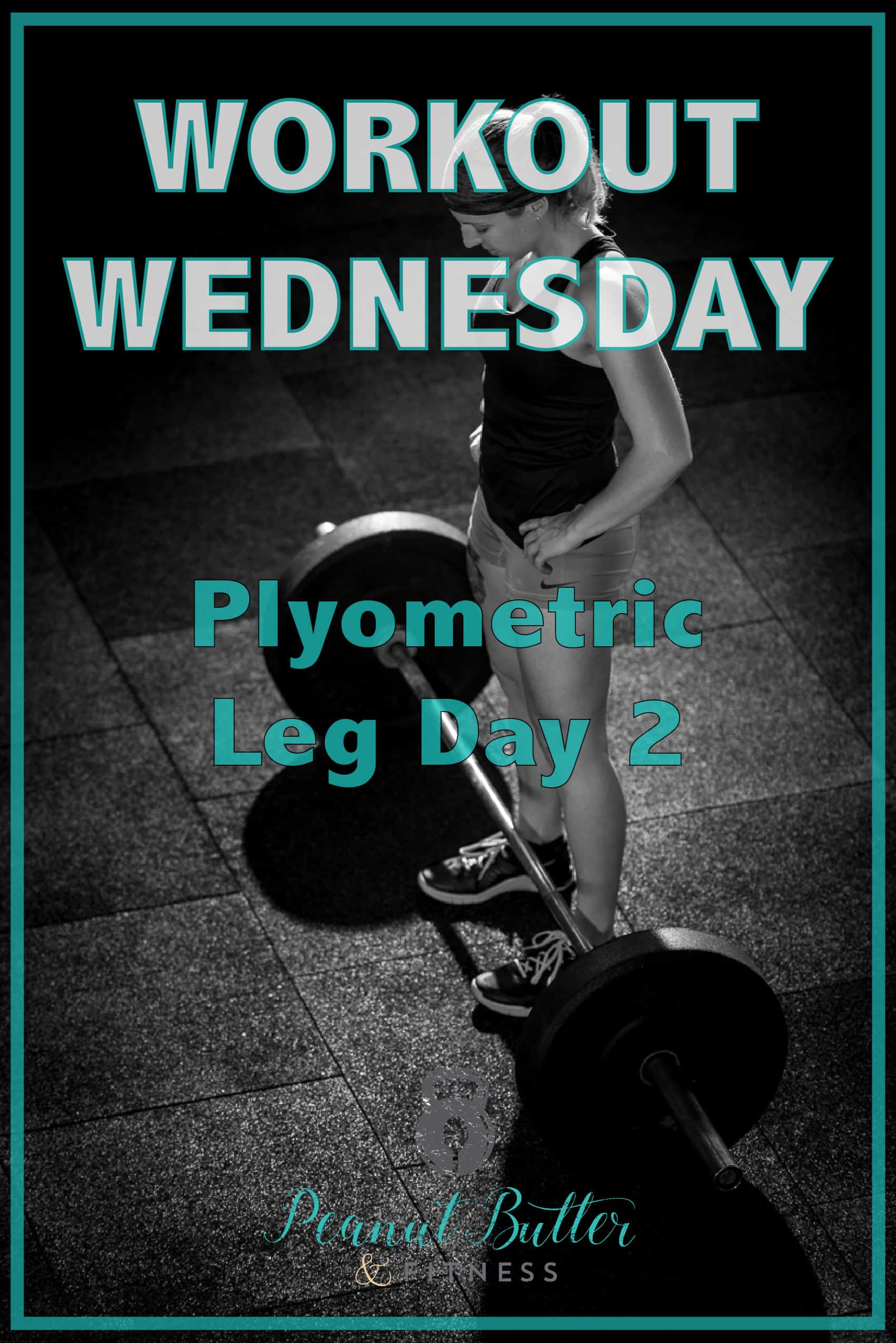 Guys, I'll be honest with you here…my workouts have been slacking for the last month or so.  I was dealing with some health issues in the spring which set me back big-time in terms of muscle mass and overall fitness.  Then I was good at getting back into it for about a month, but since then I have been focused on other things, including some much needed rest and relaxation.  I hate to say it, but my body is not ready for heavy squats and deadlifts right now.  Instead, I'm working on building my strength back up while keeping some mobility.
That said, I present to you: Plyometric Leg Day #2 on PBF!
And yes, I know that the picture of me here shows a barbell, but never fear! It's not actually part of this workout 🙂
The Good:
I like this workout because it's great for anyone – from beginner to advanced lifters!  It's also a great way to get your cardio done while you simultaneously getting in some strength training.
Plyometric workouts are great for mobility – just be sure to get in a good warmup before you get started.
The Bad:
If you're trying to build up your muscle mass, this might not be the workout for you.
Time needed: approx. 40 minutes
Equipment needed:
Resistance bands and stationary bike for warmup
Boxes and/or bench
Kettlebells
Rowing machine
Warm up: 5-10 minute stationary bike, followed by 2-3 sets of 12-15 per direction lateral band walks
Superset 1:
Superset 2:
Superset 3:
Repeat supersets three times. Take minimal rest between exercises and about 1 minute rest between supersets.
Don't forget to cool down and stretch!