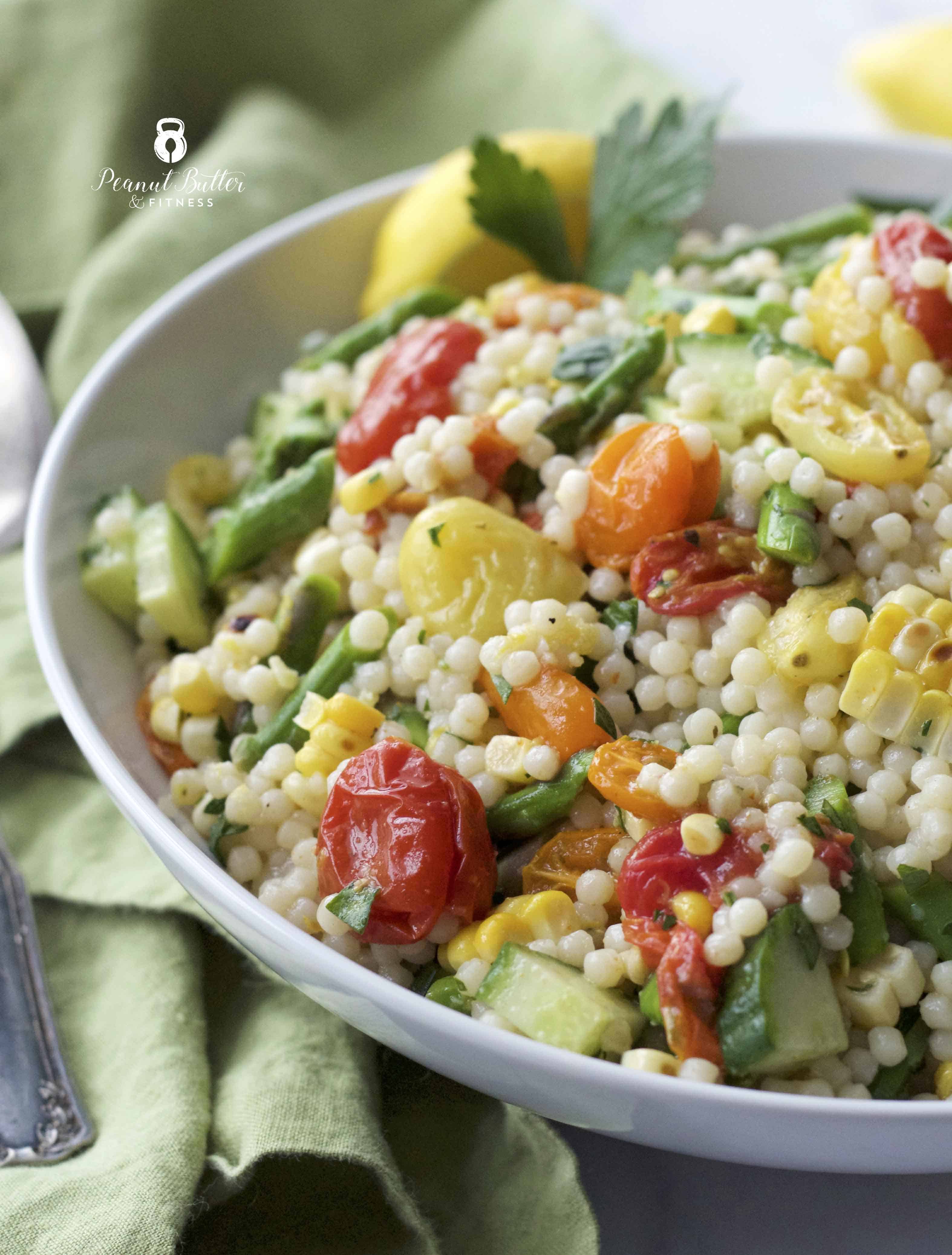 Does this qualify as a spring veggie salad or a summer veggie salad? Asparagus and lemon are spring-y, but the rest of the veggies might be more summer like. I really didn't know what to call the whole thing, but I will tell you that it's delicious and full of those fresh flavors you get in both spring summer. The roasted baby heirloom tomatoes in here add a gorgeous perfect pop of color and great depth of flavor since they're roasted with garlic.
I made this recipe to take to a baby shower and it was the perfect side dish to go with the sandwich trays and finger foods. Try it out for your next picnic or party – it's a crowd pleaser!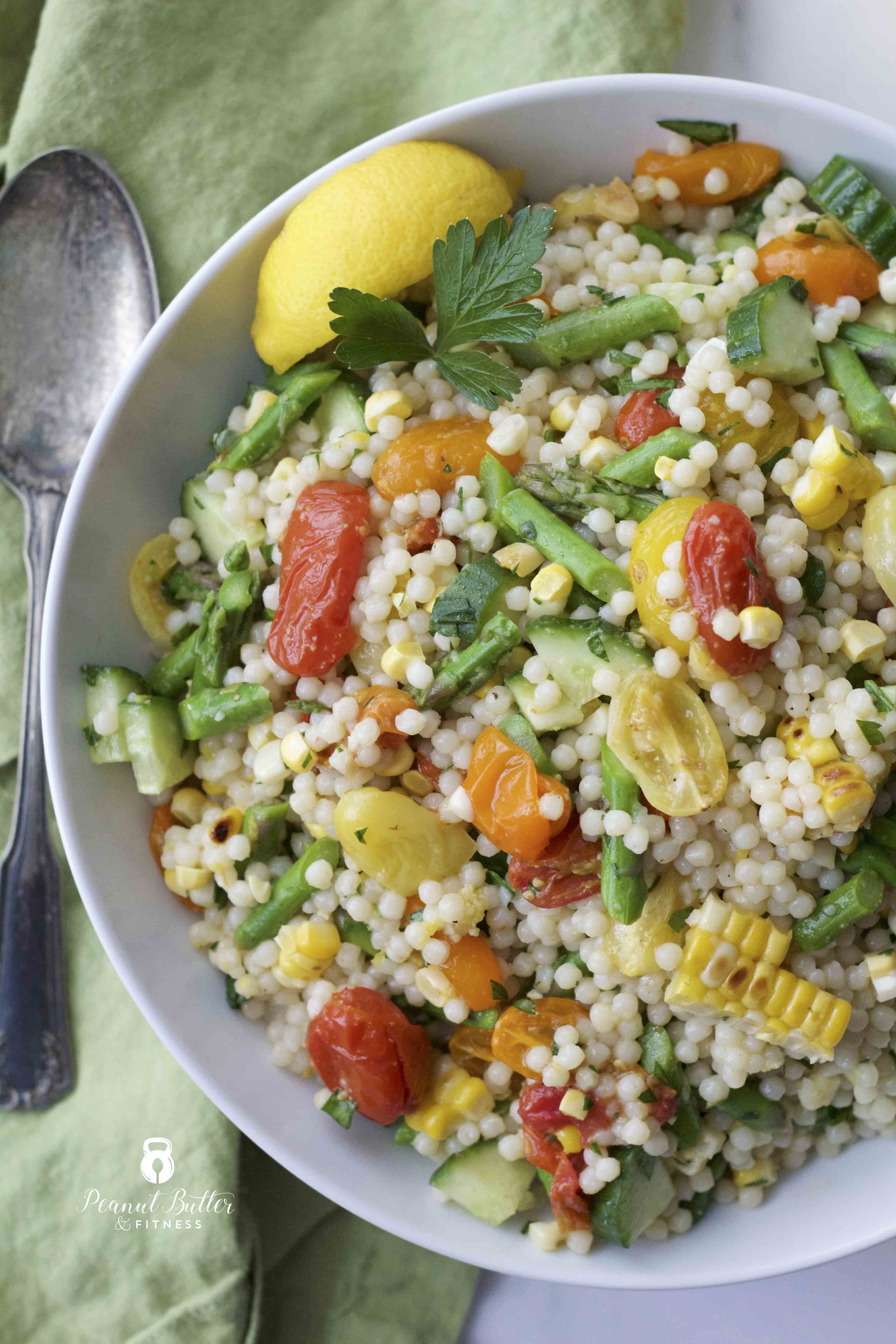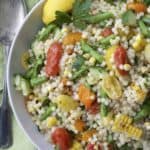 Spring Veggie Couscous Salad
Prep Time 30 minutes
Cook Time 20 minutes
Total Time 50 minutes
Servings 10 servings (generous 3/4 cup per serving)
Calories per serving 169 kcal
Ingredients
2 cups pearl couscous (300 grams)
2 cups asparagus (1 bunch / 200 grams)
1 cup corn, roasted on the cob and cob removed (150 grams)
1 cup cucumber, chopped (135 grams)
10 oz baby heirloom tomatoes, halved (284 grams)
3 tbsp parsley, chopped
3 garlic cloves, minced
1 tsp olive oil
Dressing
2 tbsp olive oil
2 tbsp champagne or sweet white wine vinegar
1 lemon, juiced and zested
Instructions
Pre-heat oven to 400 degrees. Line a baking sheet with aluminum foil. Toss tomatoes with 1 tsp olive oil and minced garlic. Season with salt and pepper. Roast for 20 minutes, then set aside to cool.

Cook couscous according to package directions, then set aside to cool.

Place trimmed asparagus in a microwave safe dish and cover with a very damp paper towel. Microwave for 2 1/2 minutes until asparagus is bright green. Add asparagus to an ice bath to stop the cooking. Drain and pat dry, then chop into 1-2" chunks.

Whisk dressing ingredients in a small bowl.

Add all ingredients to a large bowl and toss until coated in dressing. Serve chilled.
Nutrition Facts
Spring Veggie Couscous Salad
Amount Per Serving
Calories 169 Calories from Fat 36
% Daily Value*
Fat 4g6%
Sodium 16mg1%
Potassium 155mg4%
Carbohydrates 29g10%
Fiber 1g4%
Sugar 2g2%
Protein 5g10%
* Percent Daily Values are based on a 2000 calorie diet.