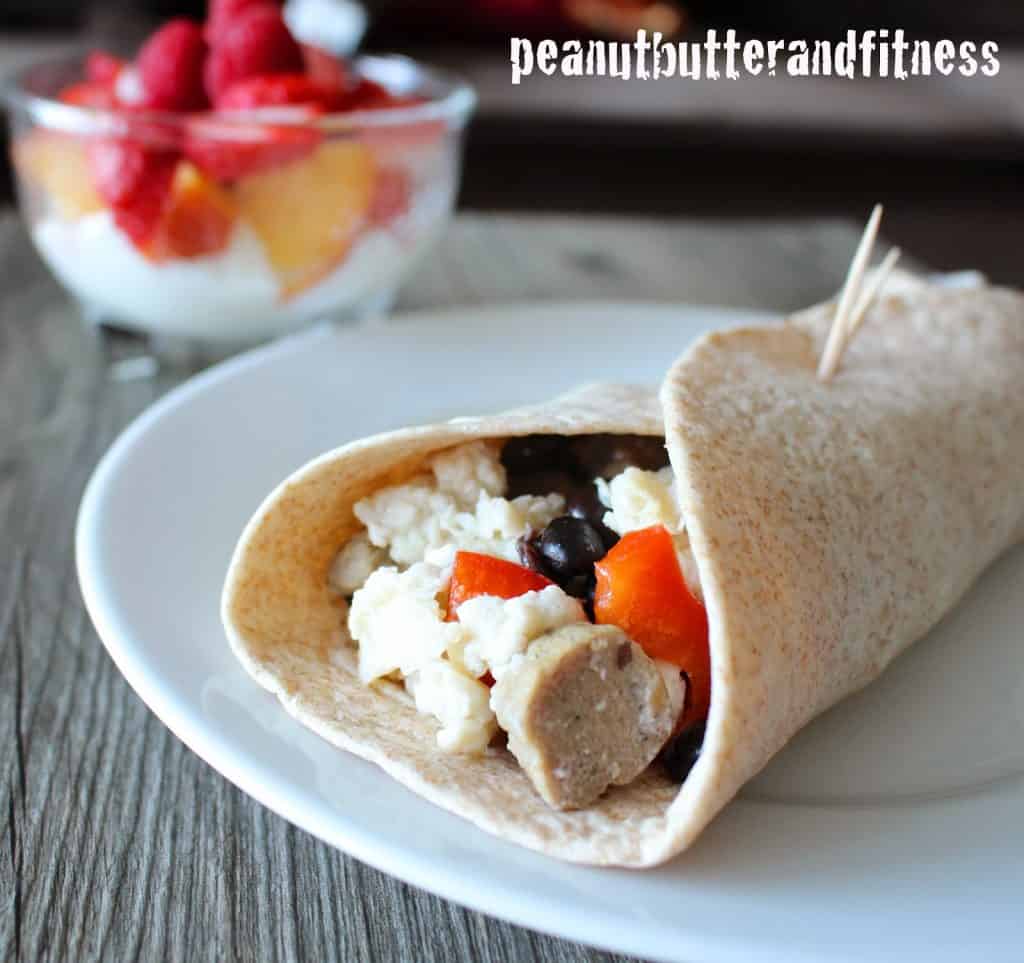 Whew! That was a pretty big breakfast…I felt like I had to force myself to eat it all again. The calories and carbs still stack up to be less than my usual cereal breakfast, plus I added 10 more grams of protein.  I'll see how it makes me feel today.


Yesterday's breakfast (Egg white and turkey sausage omelet with 1/2 serving cereal) made me feel great all day! I actually powered through 2 lifting workouts – back/biceps and hamstrings – and went for a nice little sunset run.  Not sure how much of that can be attributed to my breakfast and how much was me making up for being lazy on Sunday and Monday.


On the side of today's breakfast I have some Activia Light Vanilla, 1/4 of a peach, 2 big strawberries, 1/2 tbsp ground flax seed and a few raspberries.  And my coffee of course 🙂  Here's the comparison with my usual:


Cereal – Calories: 452 • Fat: 9 g • Protein: 19 g • Carbs: 81 g • Fiber: 12 g • Sugar: 22 g • Sodium: 378 mg

Today's Breakfast – Calories: 437 • Fat: 12 g • Protein: 29 g • Carbs: 65 g • Fiber: 10 g • Sugar: 20 g • Sodium: 949 mg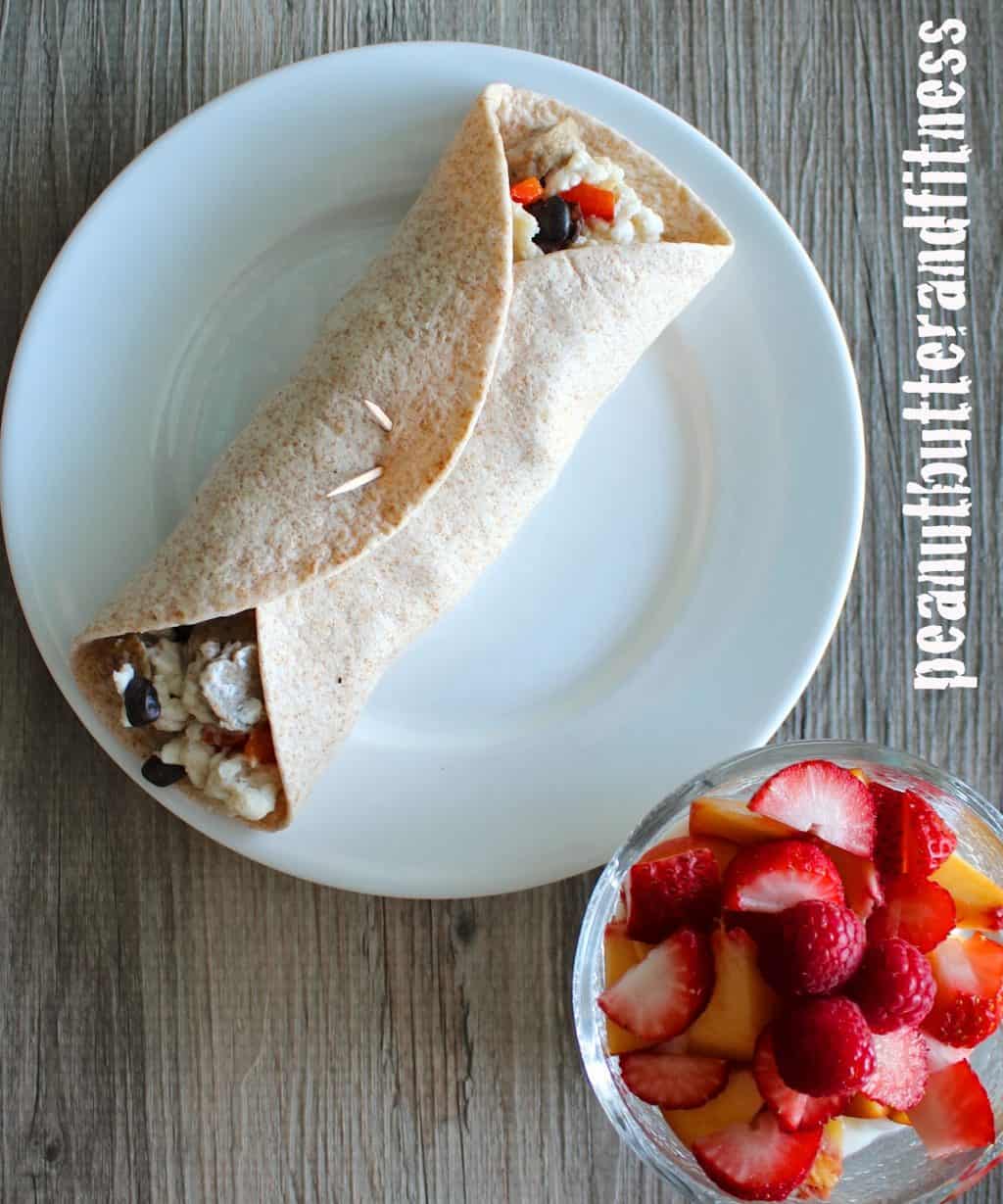 Southwestern Breakfast Burrito
Calories: 296 • Fat: 9 g • Protein: 23 g • Carbs: 35 g • Fiber: 5.4 g • Sugar: 2 g • Sodium: 864 mg • Cholesterol: 26.7 mg
Ingredients:
1 whole wheat wrap (I used La Banderita)
6 tbsp Egg Beaters egg whites
2 turkey sausage links (Banquet Brown 'n' Serve)
1/4 cup black beans, drained and rinsed
1/4 cup red bell pepper, diced
Cook turkey sausage according to package directions.  Chop or crumble into bite sized pieces.
In a small non-stick pan, heat black beans and red bell pepper over medium high heat.  Add turkey sausage and egg whites.
 Scramble until eggs are cooked.
Heat wrap on a microwave safe plate for 10 seconds.  Top with egg scramble and wrap.