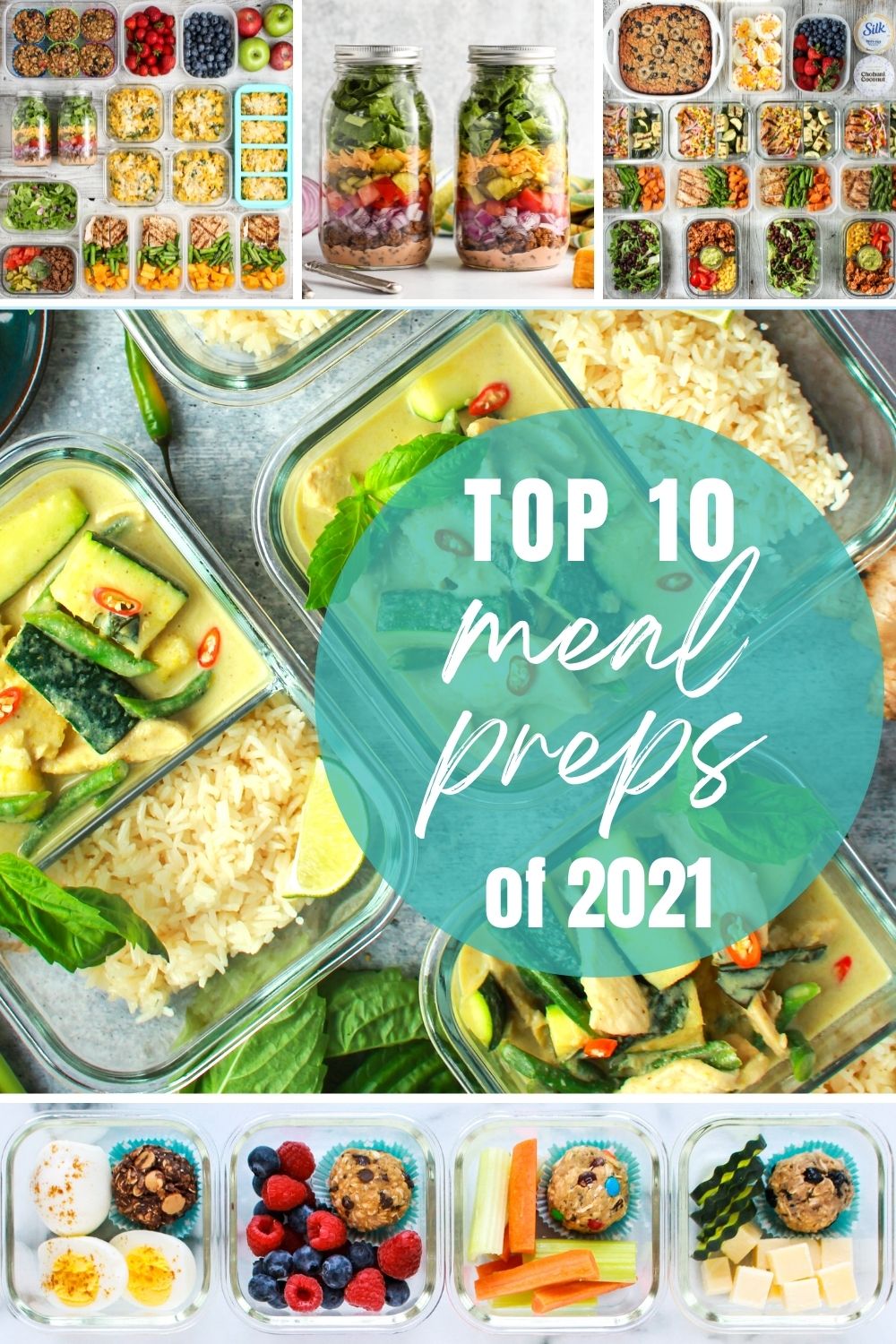 Can you believe it's 2022?! You know what that means…it's time for my annual meal prep roundup! The best of the best PBF meal preps from 2021 are here. Even though I slacked on posting my preps for several months this year thanks to a move from Texas to Virginia, I still managed to pull together a decent amount of posts and grow my photography skills a little bit more. I'm looking forward to doing even more in 2022, what about you?
Before we get into the best PBF meal preps of 2021, I just want to point out a couple of meal prep resources for anyone who is new to my blog! First, WELCOME!! My Meal Prep 101 page includes tips for getting started, how to tailor meal prep to fit your life, as well as container and gear recommendations. I also have 3 eBooks all about meal prep! The 3rd book is also available in hard copy form. In them you'll find even more meal prep tips, recipes, sample meal plans, grocery lists, and prep day guides. Click on the image below to check out book previews and links to purchase them!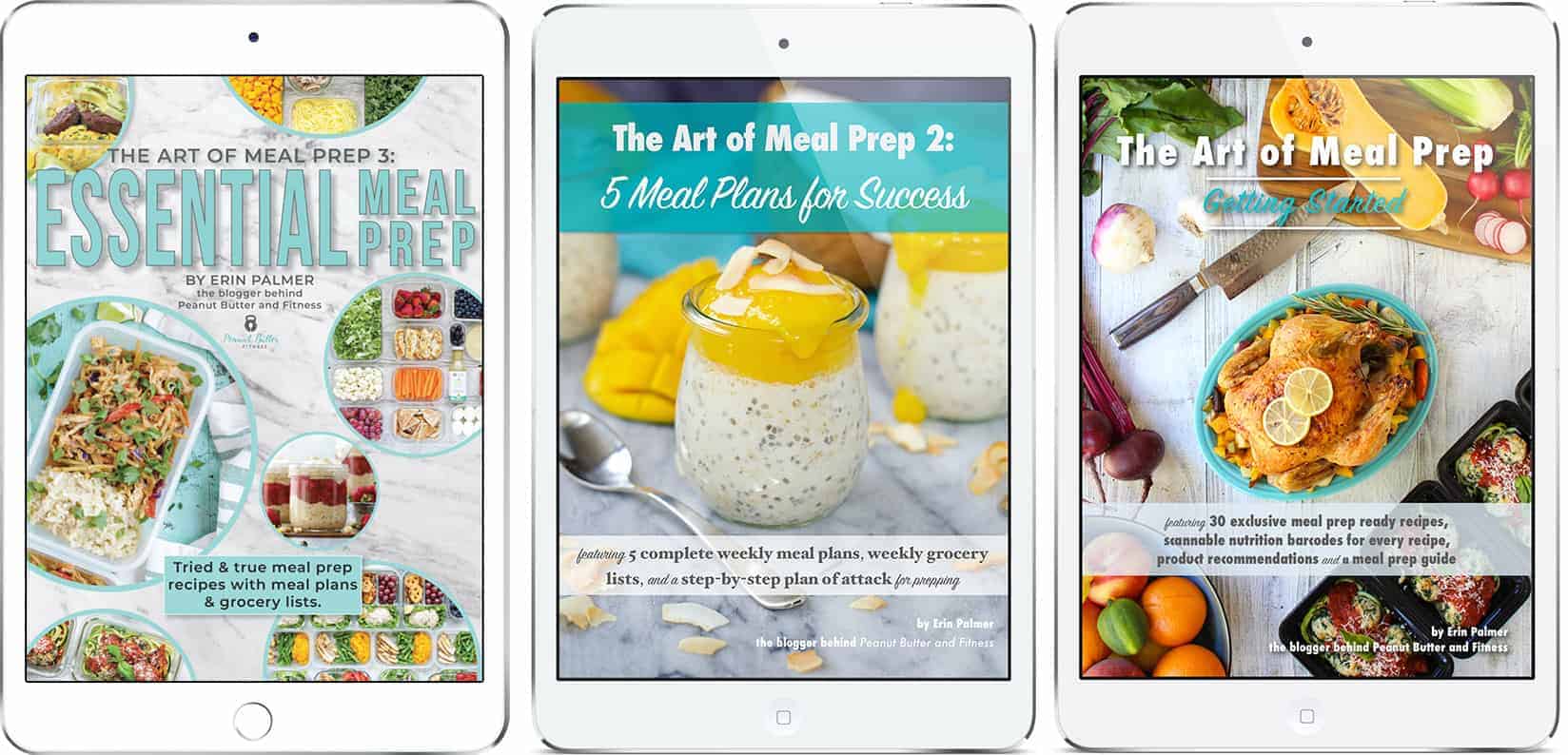 Container Recommendations
I go deep into my container recommendations in my books (and a bit on my Meal Prep 101 page), but here are just a few of my favorites that I relied on last year. Note: these are Amazon Affiliate links.
The Best PBF Meal Preps of 2021
Without further ado, here we go – let's dive in! Just click on the images to head over to that specific meal prep.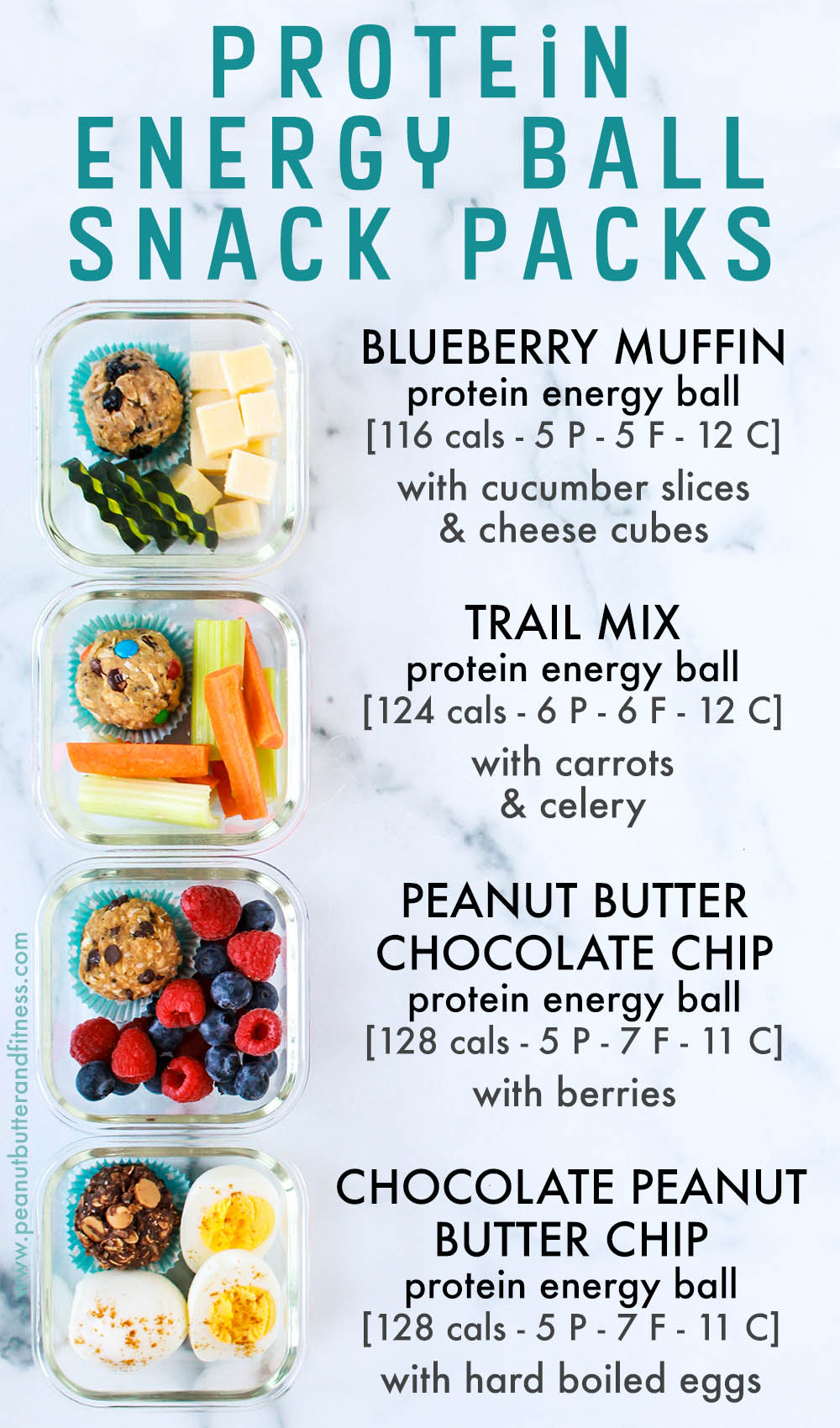 2. Because protein energy balls should definitely be the star of your snack packs! Especially when they taste this good (and are freezer friendly!) 😉
.
3. When you're not sure what to make, always go with reliable old faves. That's what all these recipes are!
.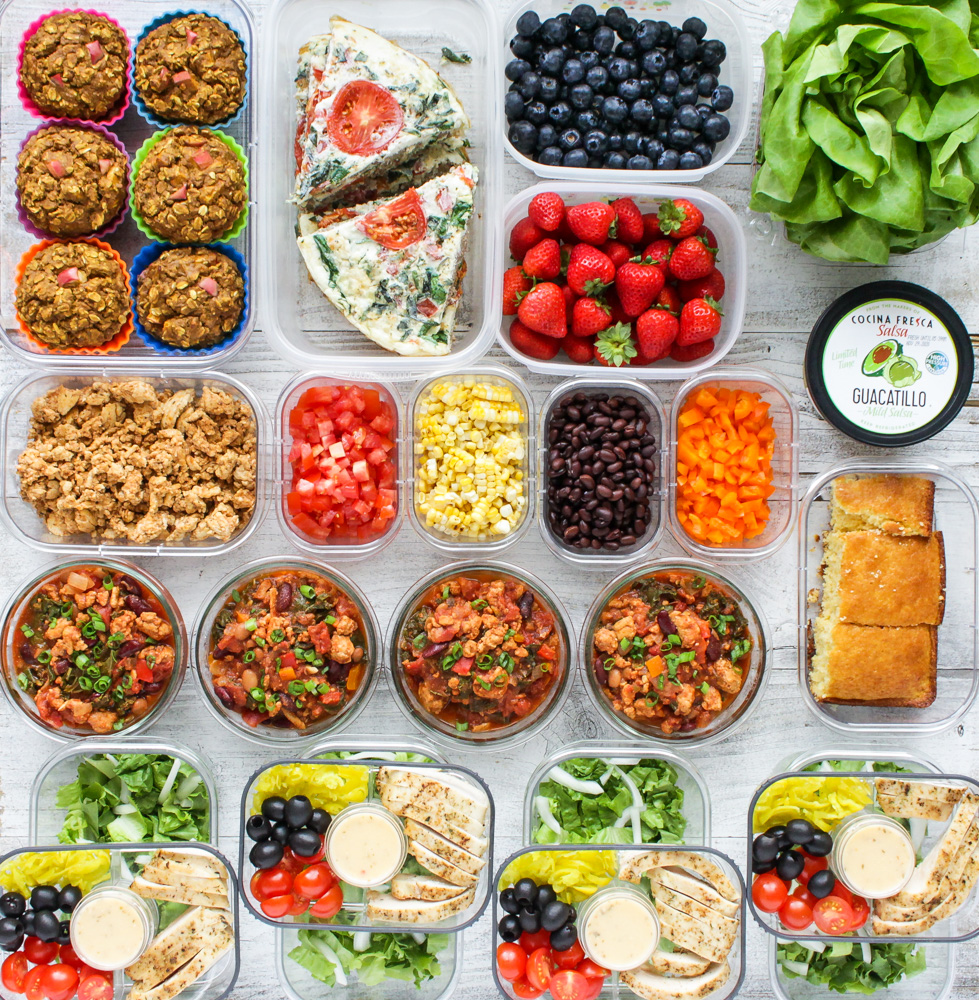 4. Sometimes a combo of traditional single meal prep and buffet style prep works best with my plans…and lettuce wraps are one of my favorites to mix it up with!
.
5. I don't always switch up my breakfast meal prep, but when I do, oatmeal bakes and egg white muffins are always reliable and delicious.
.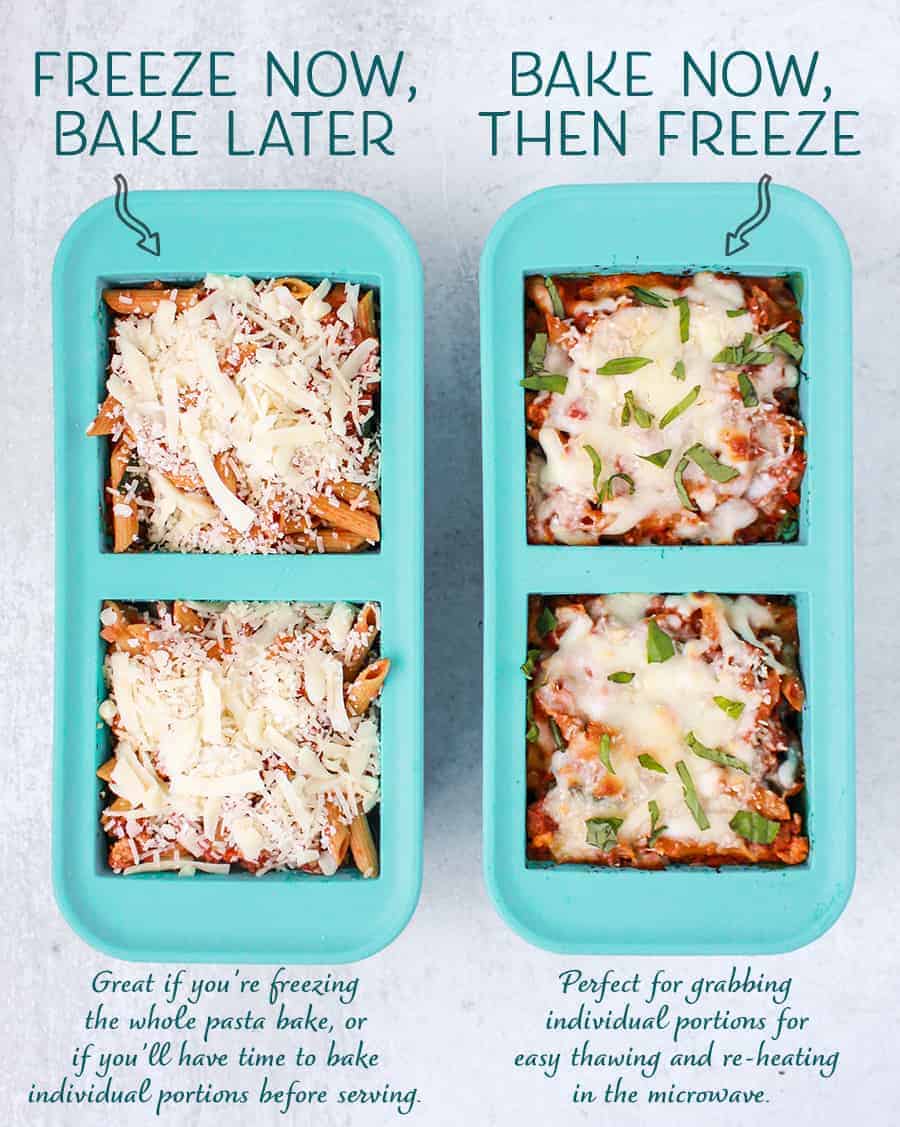 6. In 2021, I made a concerted effort to develop more recipes that were specifically made for the freezer. You can find my collection thus far here (more coming soon), or go snag this Penne Bake with Meat & Veggie Sauce recipe by clicking the photo.
.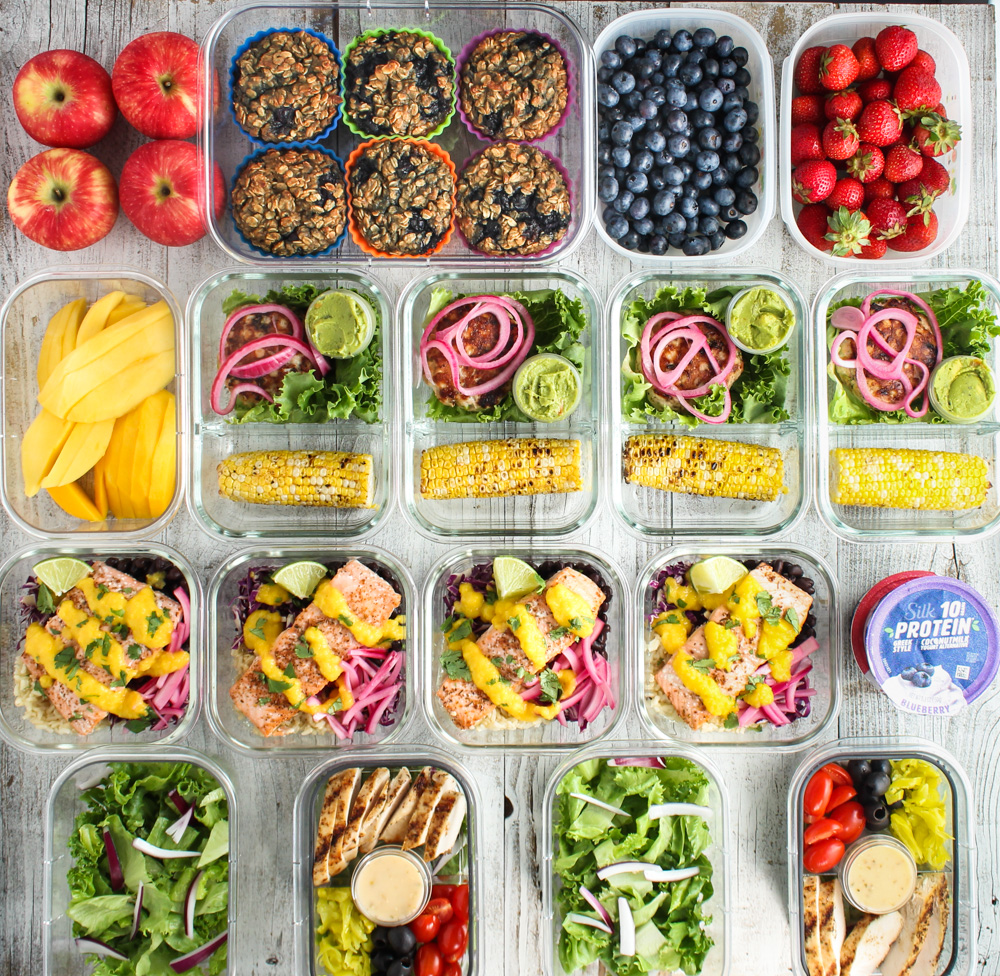 7. Eating the rainbow doesn't have to include a pack of Skittles. I'm all about colorful meal prep, especially in the summer when fruits and veggies are at their best!
.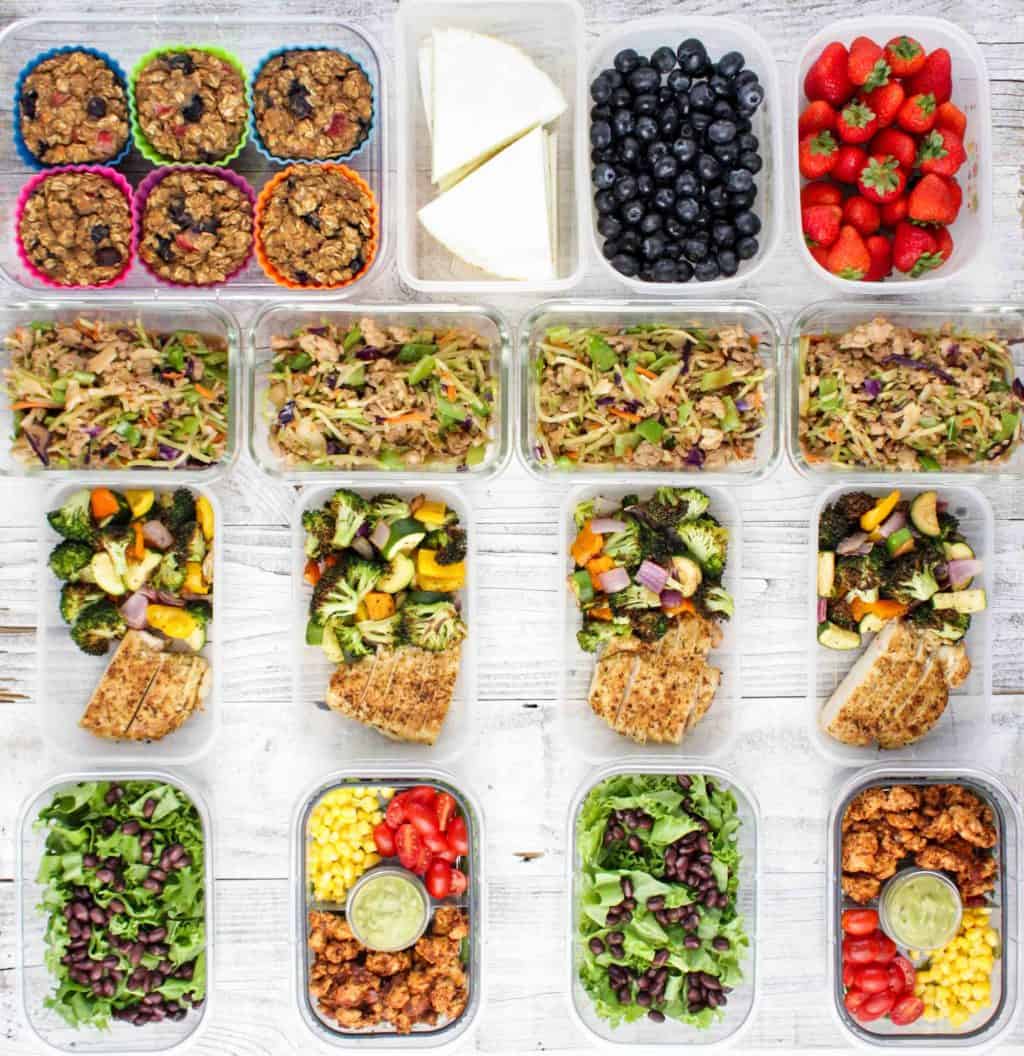 8. Getting your veggies in never looked (and tasted) so good! If you have an air fryer and worked from home during the pandemic at all, you know how awesome reheated veggies can really be.
.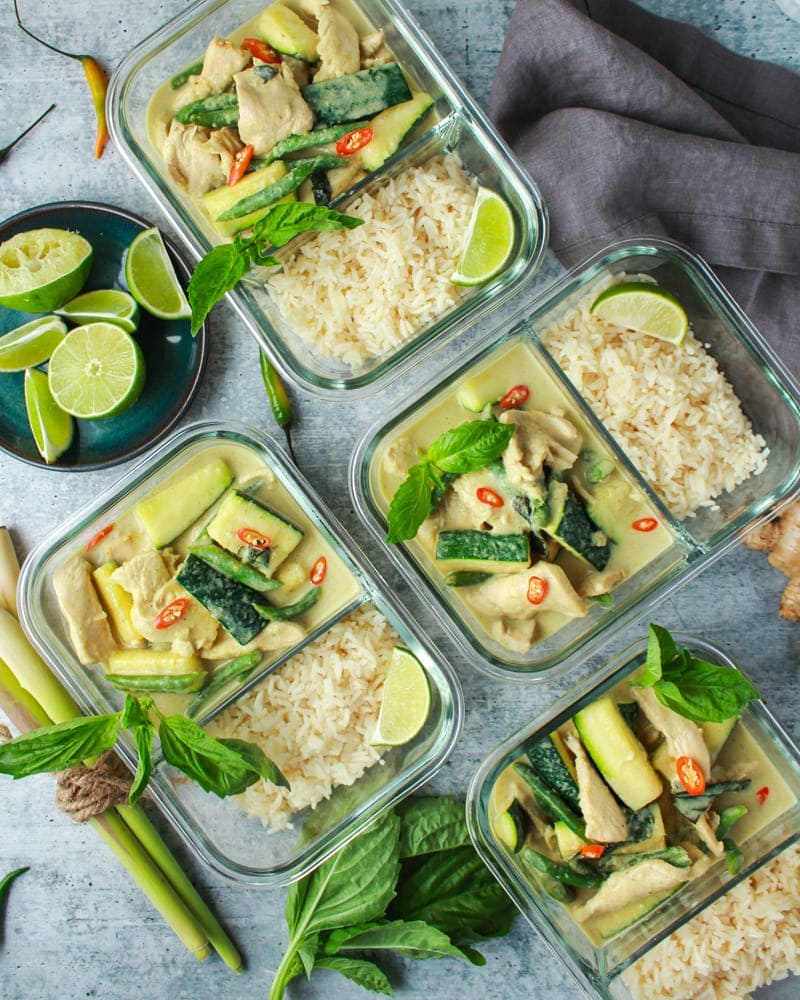 9. The best part of making your favorite takeout order at home is that you get to add as much protein and veggies as you like! This Thai Green Curry has plenty of both.
.
That's it! All 10 of the best preps from last year. Cheers to the new year – may it be kinder, gentler, and happier than the last couple!