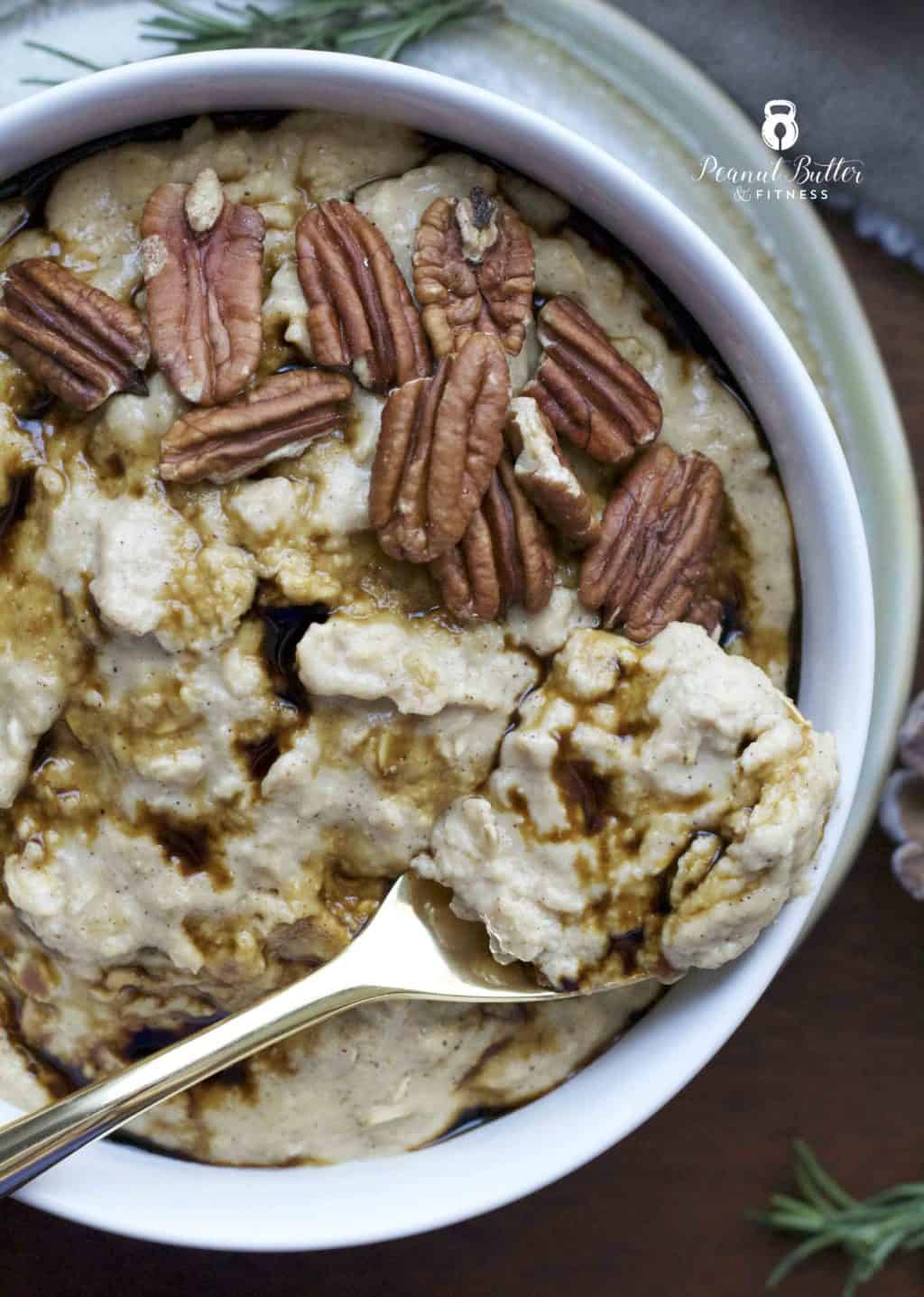 A cold December morning calls for comfy sweats, soft blankets, and bowl of this warming Gingerbread Protein Oatmeal. Like your favorite gingerbread cookies, this oatmeal has that classic combination of spices and the dark sweetness of molasses thanks to the gingerbread syrup you see drizzled on top (and mixed in). Pair that with the creamy goodness of oatmeal and you've got a breakfast winner!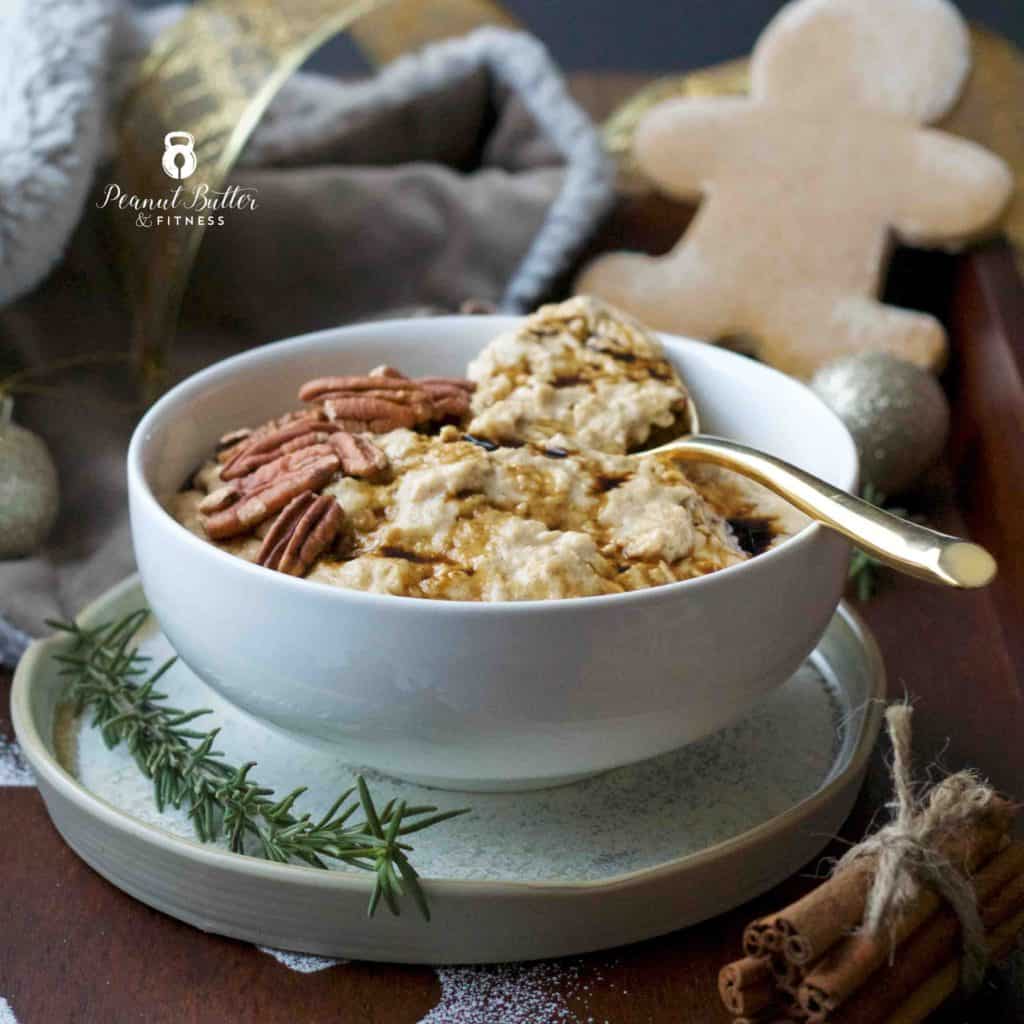 You might remember the Gingerbread Syrup I used in this recipe from a few other recipes you've seen here recently, like this Skinny Gingerbread White Russian or this Eggnog & Gingerbread Protein Ice Cream. It worked perfectly with this oatmeal. I kept things simple with some pecans on top of mine, but you could use crumbled gingersnap or gingerbread cookies, dried fruit, or chopped apples instead.
Stay warm out there everyone!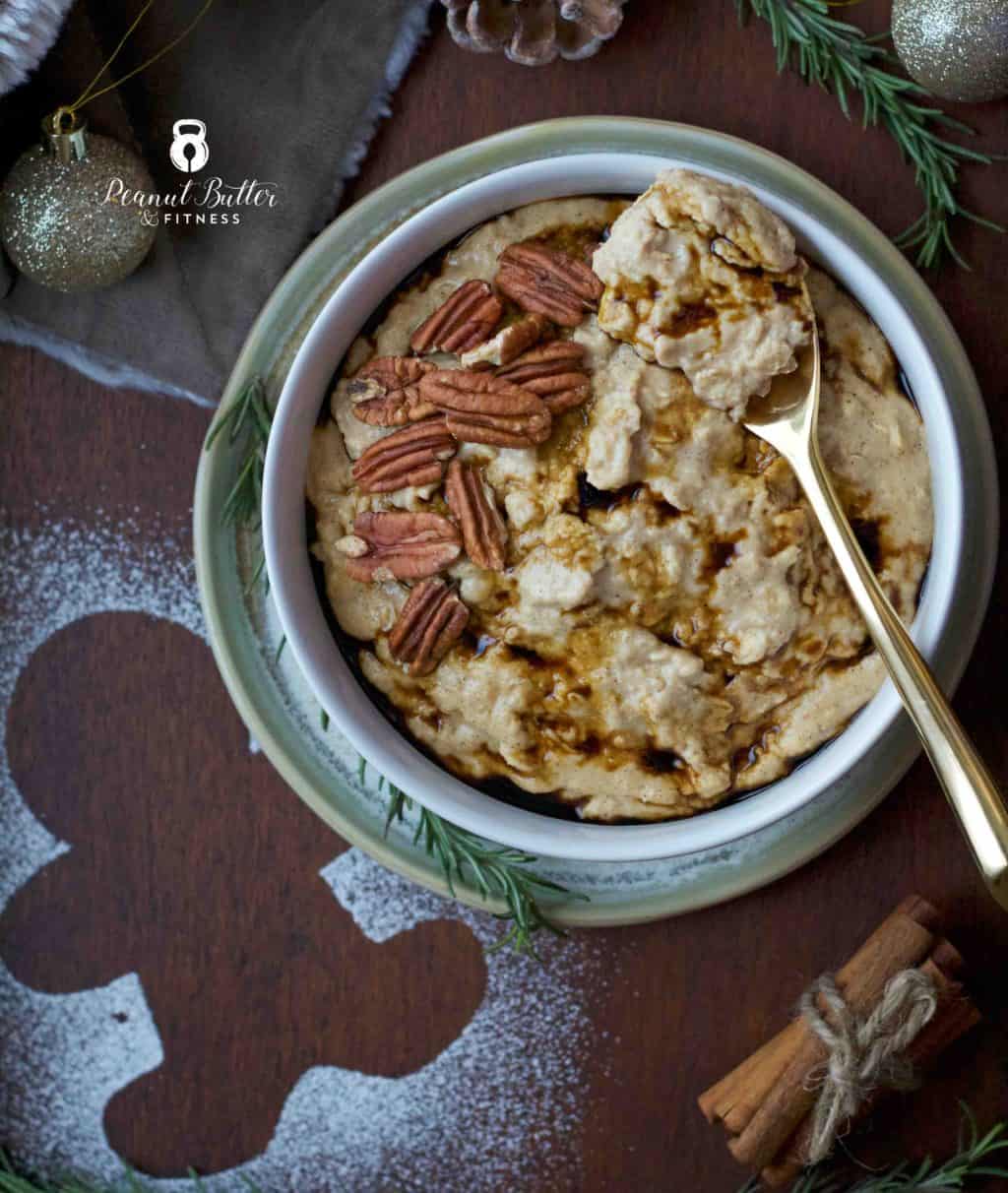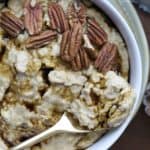 Gingerbread Protein Oatmeal
Prep Time 10 minutes
Cook Time 3 minutes
Total Time 13 minutes
Servings 2 servings
Calories per serving 379 kcal
Ingredients
2/3 cup rolled oats (68 grams)
2 34 gram scoops Cellucor Cinnamon Swirl Whey Protein
1/4 tsp ground cinnamon
1/4 tsp ground ginger
Pinch nutmeg
1 cup unsweetened vanilla almond milk (8 oz)
1/4 cup unsweetened applesauce (2 oz)
2 tbsp gingerbread syrup (1 oz)
1 tbsp Skippy Natural Creamy Peanut Butter (16 grams)
Optional toppings: pecans, crumbled gingersnaps, cinnamon, extra gingerbread syrup
Instructions
In a medium-sized microwavable bowl, whisk protein powder into almond milk, applesauce, and gingerbread syrup. Add oats, spices, and peanut butter and continue to whisk until well-combined.

Microwave oat mixture for 1 minute, remove to stir, then continue cooking for 1 minute. If oatmeal hasn't thickened to desired texture, repeat one more time for a total cooking time of 3 minutes. Divide into two bowls, add optional toppings, and serve.
Recipe Notes
See recipe below for gingerbread syrup.
Nutrition Facts
Gingerbread Protein Oatmeal
Amount Per Serving
Calories 379 Calories from Fat 81
% Daily Value*
Fat 9g14%
Cholesterol 35mg12%
Sodium 240mg10%
Potassium 239mg7%
Carbohydrates 43g14%
Fiber 5g21%
Sugar 17g19%
Protein 32g64%
* Percent Daily Values are based on a 2000 calorie diet.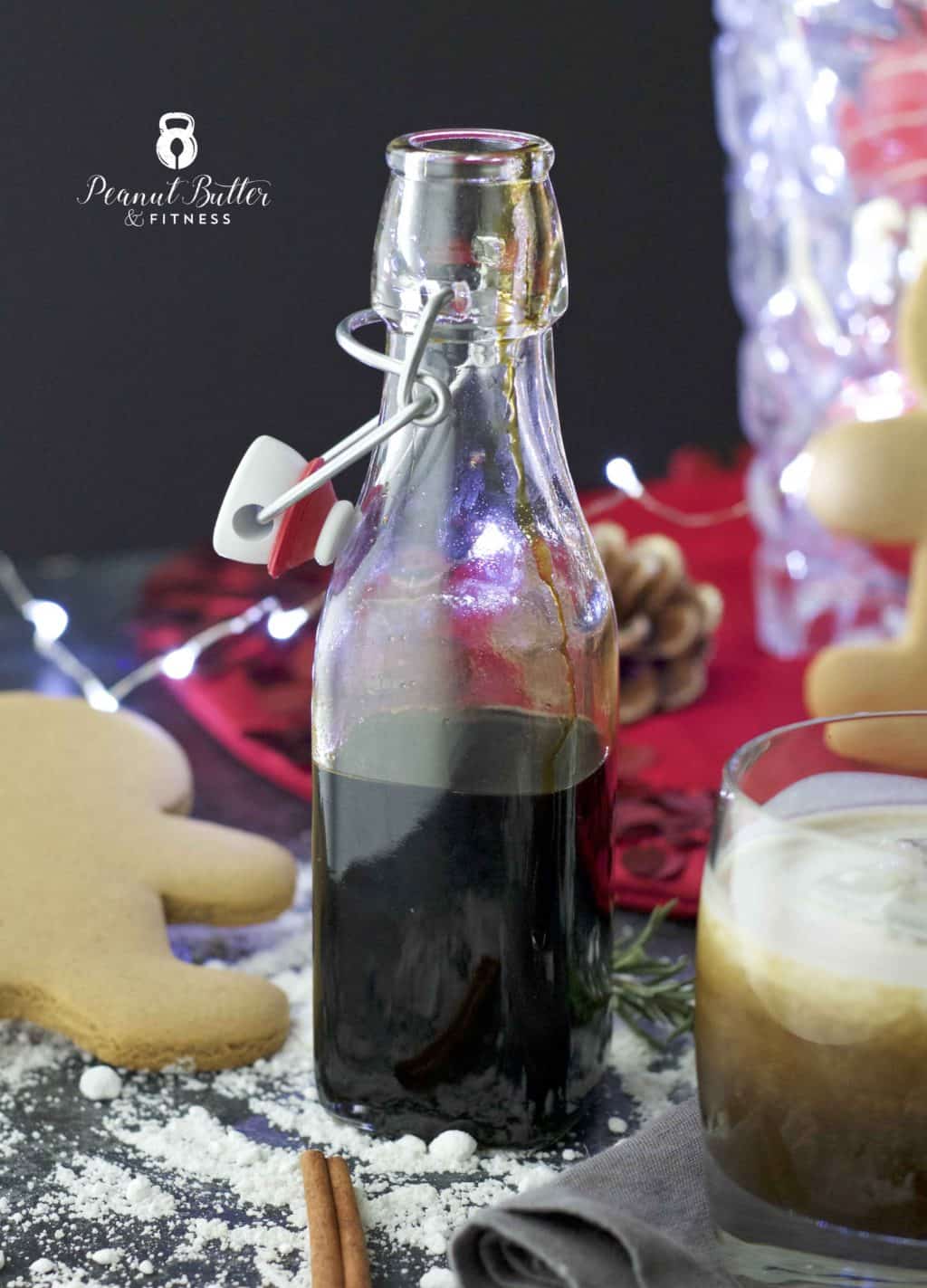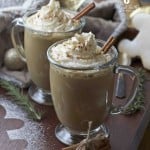 Gingerbread Syrup
Cook Time 20 minutes
Total Time 20 minutes
Servings 12 1/2 oz servings
Calories per serving 35 kcal
Ingredients
1/2 cup molasses (regular works better than blackstrap) (4 oz)
1/4 cup water (2 oz)
2 tbsp light brown sugar (24 grams)
2 cinnamon sticks (or 1/2 tsp ground)
2 whole cloves (or 1/8 tsp ground)
1 whole nutmeg (or 1/8 tsp ground)
1″ knuckle fresh ginger, peeled and sliced thinly (or 1 tsp ground)
Instructions
Add all ingredients to a small pan and bring to a boil over medium heat. Lower heat to low and simmer for 20 minutes.

Strain out spices (if using whole spices instead of ground) and allow to cool.
Nutrition Facts
Gingerbread Syrup
Amount Per Serving
Calories 35
% Daily Value*
Sodium 3mg0%
Potassium 138mg4%
Carbohydrates 9g3%
Sugar 9g10%
* Percent Daily Values are based on a 2000 calorie diet.