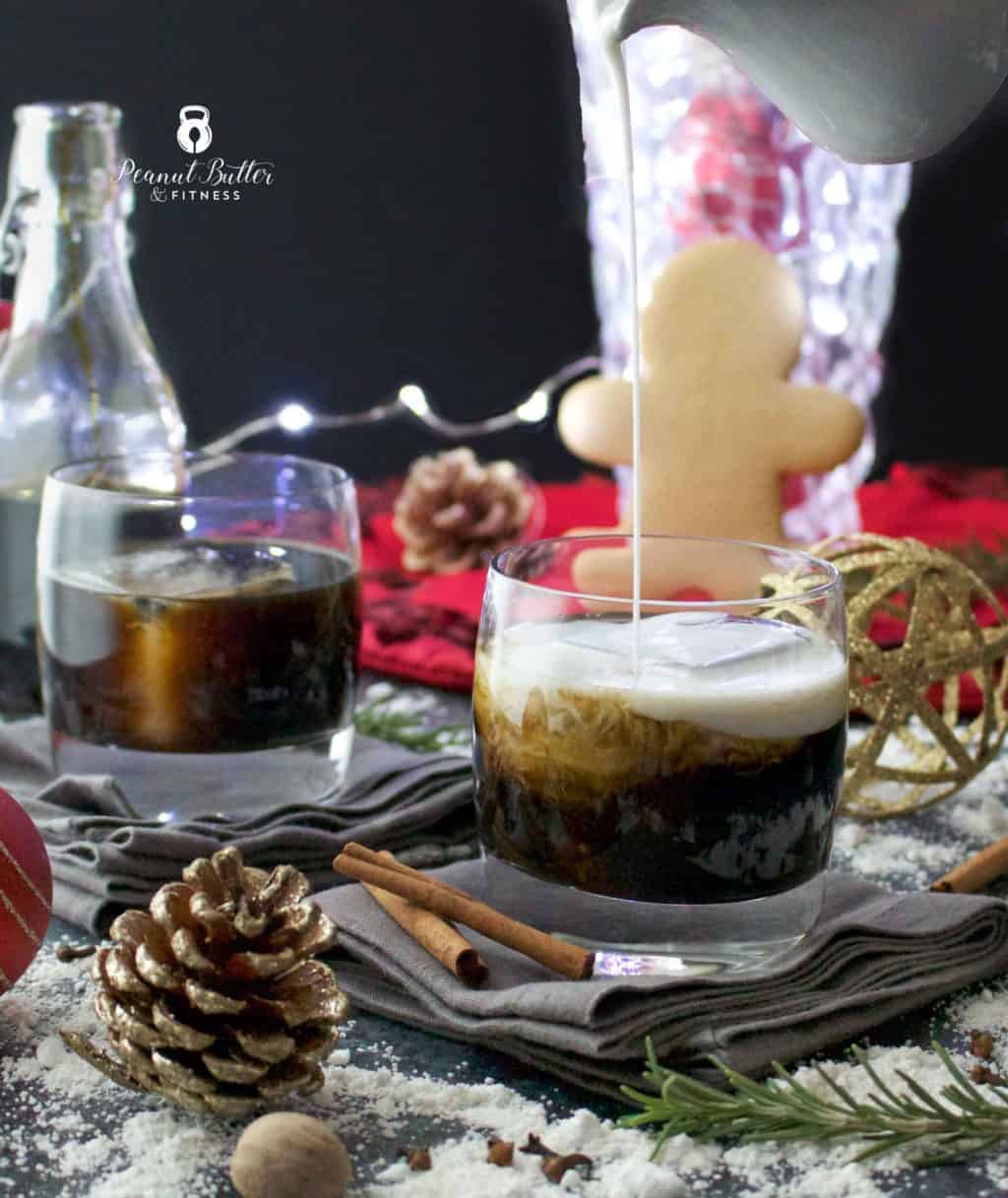 As I sit here listening to Christmas music and admiring all the little twinkly lights on my tree, it's hard to imagine that it's still November…and equally as hard to believe that tomorrow is the first day of December!  This year has absolutely flown by.  But as December closes in on us, I thought a holiday drink would be appropriate, so I whipped up this Skinny Gingerbread White Russian.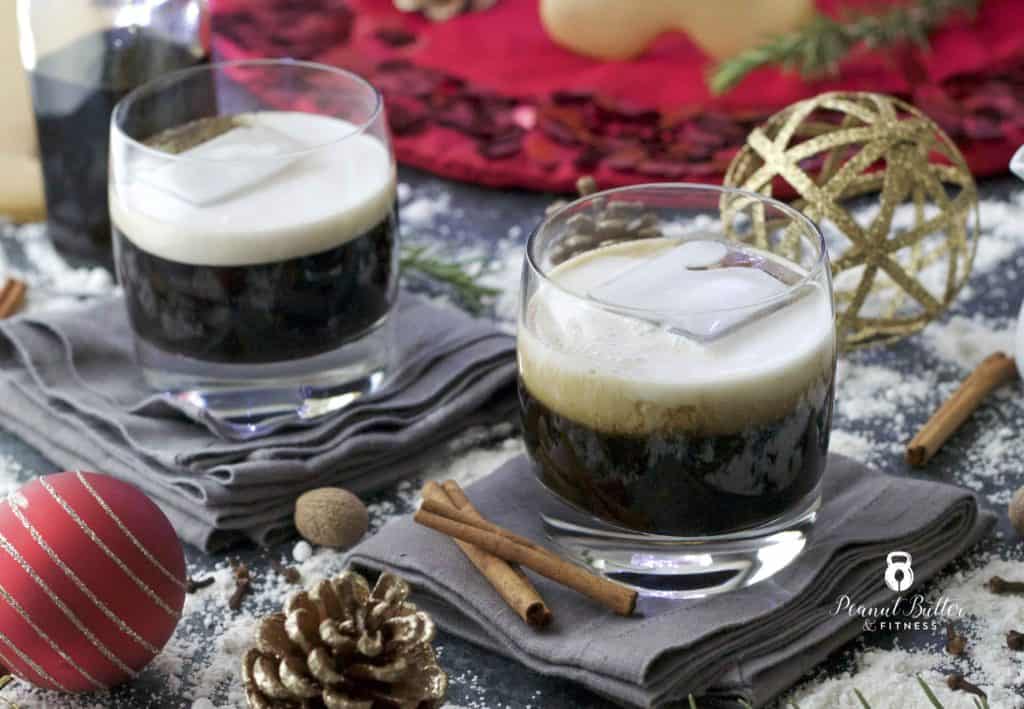 A traditional White Russian calls for 1 part vodka, 1 part Kahlua, and 1 part heavy cream.  Well, if you serve one about the same size as what I made here, that drink would clock in at around 500 calories and 20 grams of fat.  Eesh.  I don't know how The Dude didn't turn into The Huge Dude.  (That's a Big Lebowski reference for anyone who doesn't get it ;)).  I decided to lighten things up while still getting all of that classic flavor, and then added some homemade gingerbread syrup!  It's a really easy molasses based syrup that's boiled down with ginger and spices.  Bonus – it's super versatile this time of year and you'll see it in a few other recipes over the coming weeks…think ice cream, waffles, protein drinks, etc.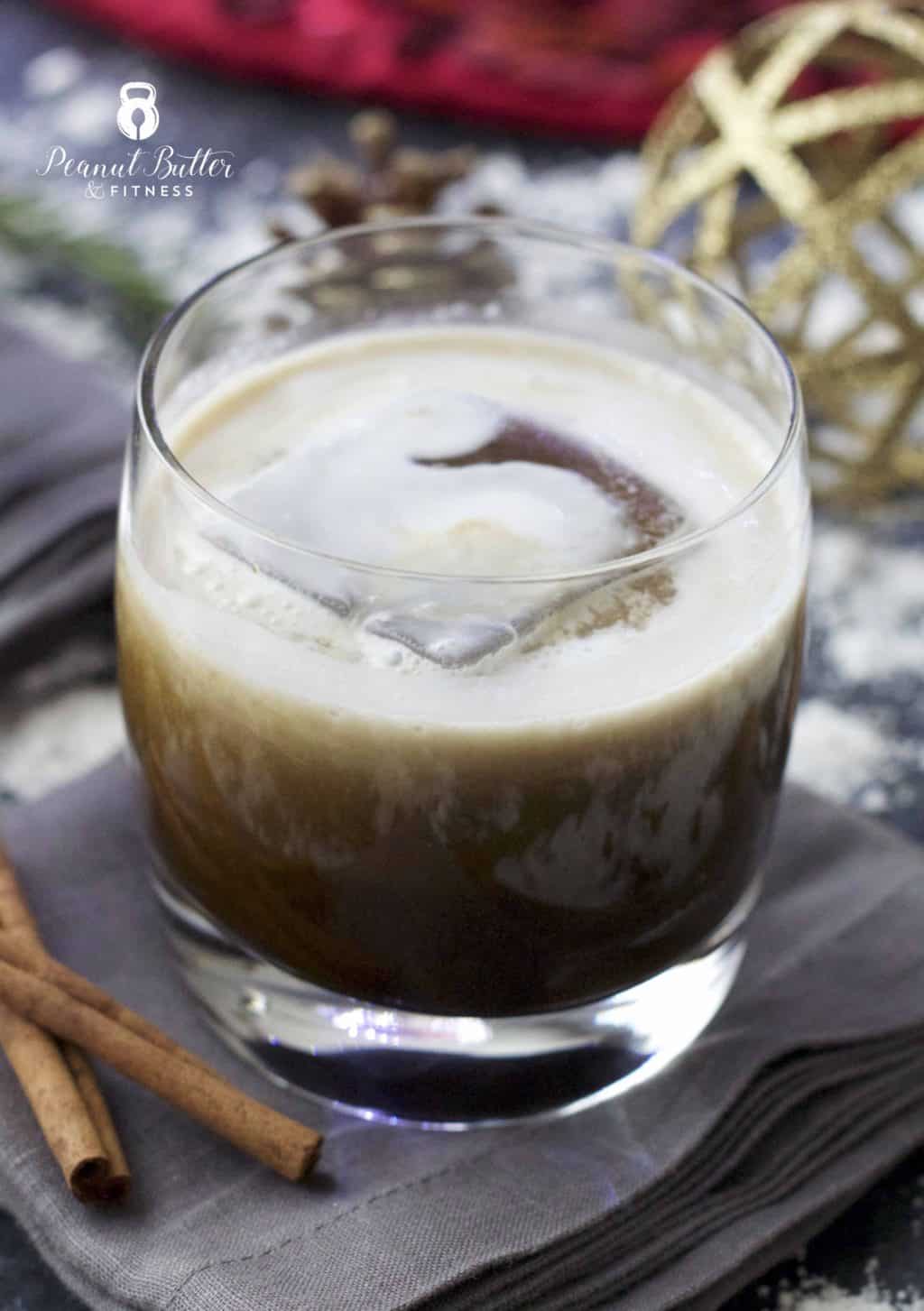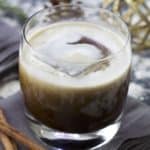 Skinny Gingerbread White Russian
Prep Time 5 minutes
Total Time 5 minutes
Servings 1 serving
Calories per serving 200 kcal
Ingredients
2 oz strong brewed coffee
2 oz light coconut milk
1 oz dark rum
1 oz vodka
1/2 oz Gingerbread Syrup (see recipe below)
Instructions
Add coffee, rum, vodka, gingerbread syrup, and stevia drops to a serving glass with ice. Top with coconut milk.
Nutrition Facts
Skinny Gingerbread White Russian
Amount Per Serving
Calories 200 Calories from Fat 27
% Daily Value*
Fat 3g5%
Sodium 22mg1%
Potassium 137mg4%
Carbohydrates 12g4%
Fiber 1g4%
Sugar 10g11%
* Percent Daily Values are based on a 2000 calorie diet.
For my macro trackers out there, I wasn't able to create a My Fitness Pal barcode for this recipe since I would have had to decide for you whether to put the alcohol calories in as carbs or fats – that's up to you!  The 12 carbs listed here are just for the sugar in the syrup and the coconut milk.  For my non-macro trackers, here's more info on what I'm talking about.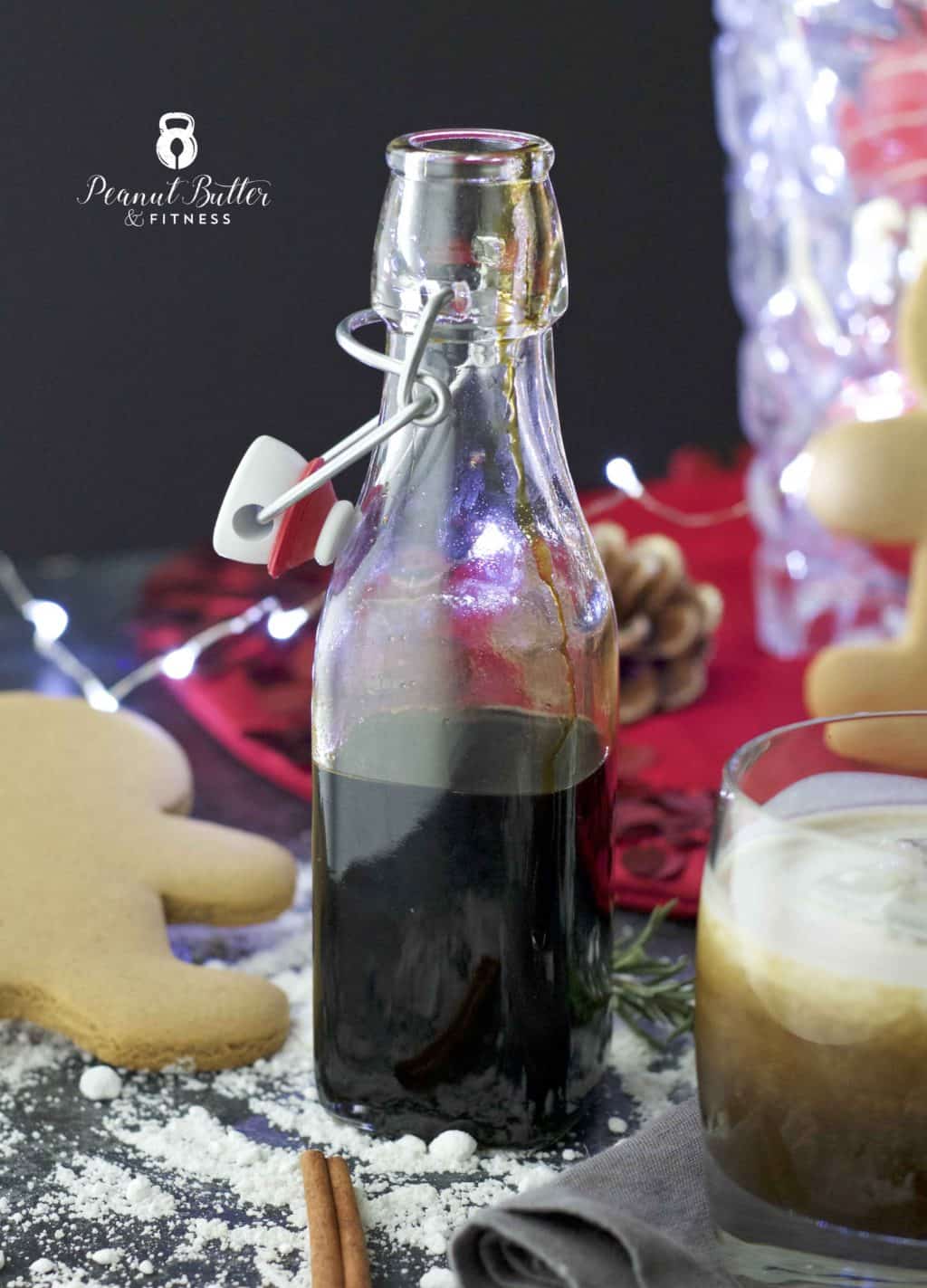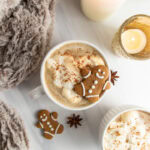 Gingerbread Syrup
Cook Time 20 minutes
Total Time 20 minutes
Servings 14 1/2 oz servings
Calories per serving 48 kcal
Ingredients
1/2 cup molasses (regular works better than blackstrap) (4 oz)
1/4 cup water (2 oz)
1/4 cup granulated sugar (50 grams)
2 cinnamon sticks (or 1/2 tsp ground)
2 whole cloves (or 1/8 tsp ground)
1 whole nutmeg (or 1/8 tsp ground)
1" knuckle fresh ginger, peeled and roughly chopped (or 1 tsp ground)
Instructions
Add all ingredients to a small pan and bring to a boil over medium heat. Lower heat to low and simmer for 20 minutes.

Strain out spices (if using whole spices instead of ground) and allow to cool.
Recipe Notes
Click here or scan the barcode below to log this food in My Fitness Pal.
Nutrition Facts
Gingerbread Syrup
Amount Per Serving (0.5 oz)
Calories 48
% Daily Value*
Sodium 3mg0%
Potassium 116mg3%
Carbohydrates 14g5%
Fiber 1g4%
Sugar 13g14%
* Percent Daily Values are based on a 2000 calorie diet.