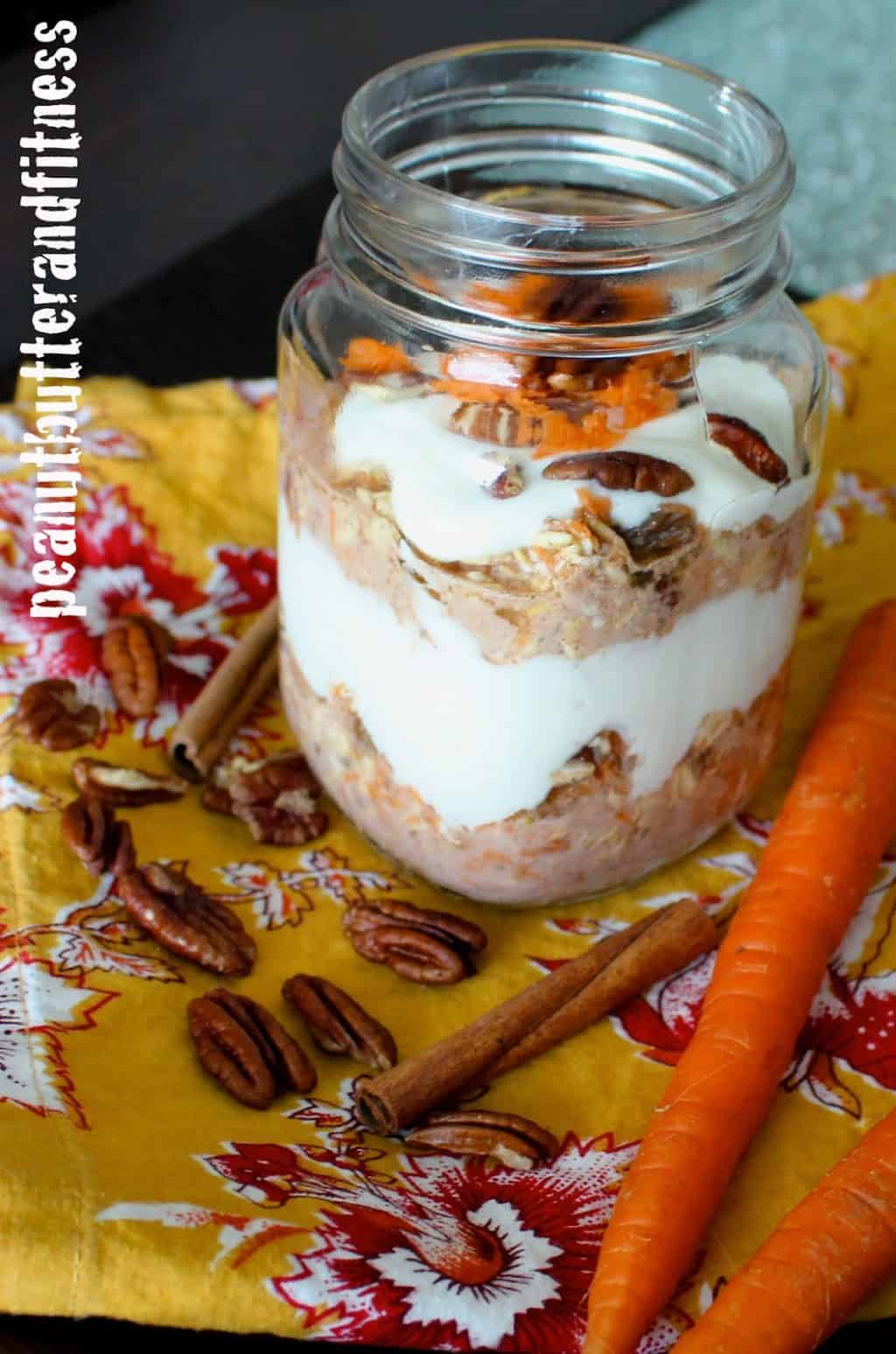 If you love carrot cake like me, you need to try these overnight oats!  They've got that great mix of sweet with a touch of spiciness that makes carrot cake so good.  There's no cream cheese frosting involved, but I think the Greek yogurt mixed with vanilla protein tastes pretty amazing in it's place.  But I'm not saying you can't use cream cheese mixed in with the Greek yogurt instead of protein for more of a real carrot cake experience.  That might be next on my to do list…
Some carrot cake purists may say that raisins do not belong in carrot cake.  I, however, am not a carrot cake purist and this isn't real carrot cake anyway.  I think the raisins are awesome in these oats because they plump up overnight and add some delicious sweetness!  Chopped dates would be good in there too.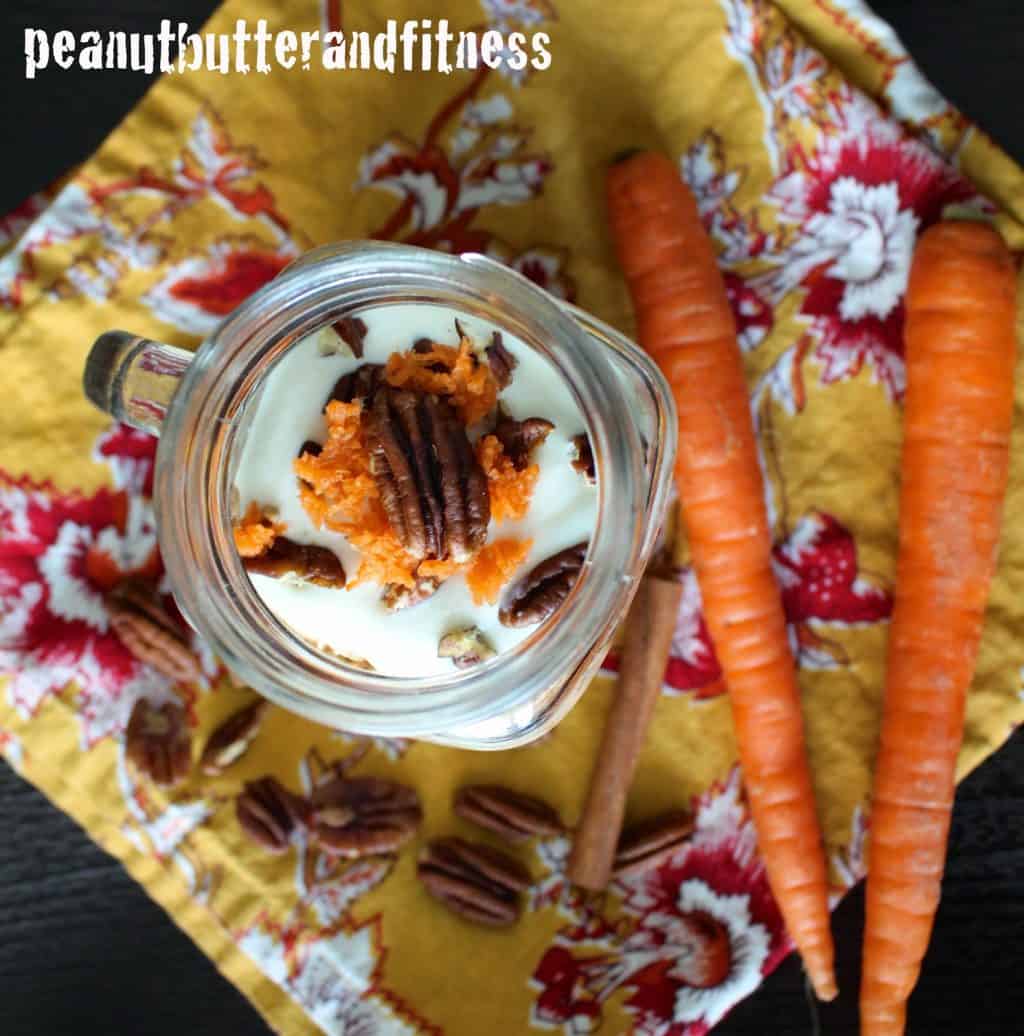 I haven't posted any updates to my Quitting Cereal campaign in a while, but I have been continuing the journey.  I have to say, I'm loving the way I feel after a breakfast that includes some eggs and vegetables!  And some sausage or whatever else I decide to throw in.  Even having an egg white omelet with a half serving of cereal leaves me feeling better than a full bowl of carb-loaded gut-bombing cereal.  When I know that I won't have time to cook up some sort of egg concoction in the morning or don't feel like it, I usually turn to overnight oats.  I love them!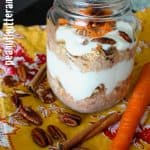 Carrot Cake Overnight Oats
Prep Time 10 minutes
Total Time 10 minutes
Servings 1 serving
Calories per serving 367 kcal
Ingredients
1/3 cup rolled oats
1/3 cup unsweetened vanilla almond milk
1/4 cup fresh grated carrot
1 tbsp raisins or chopped dates
1/2 tsp chia seeds
1/2 tbsp pure maple syrup
1/4 tsp cinnamon
Pinch of nutmeg and ginger
1/4 cup non-fat vanilla Greek yogurt divided (I use Stonyfield)
2 tbsp Jay Robb's vanilla whey protein divided
1 tsp chopped pecans
Instructions
In a small bowl, mix yogurt and protein until smooth.  Set aside.

In a bowl, combine all other ingredients except chopped pecans.

Layer oat mixture and 1/2 of yogurt mixture in a resealable container or mason jar.

Refrigerate overnight.  Top with other 1/2 of yogurt mixture and chopped pecans before serving.
Nutrition Facts
Carrot Cake Overnight Oats
Amount Per Serving
Calories 367 Calories from Fat 54
% Daily Value*
Fat 6g9%
Cholesterol 3mg1%
Sodium 175mg8%
Carbohydrates 47g16%
Fiber 6g25%
Sugar 20g22%
Protein 29g58%
* Percent Daily Values are based on a 2000 calorie diet.