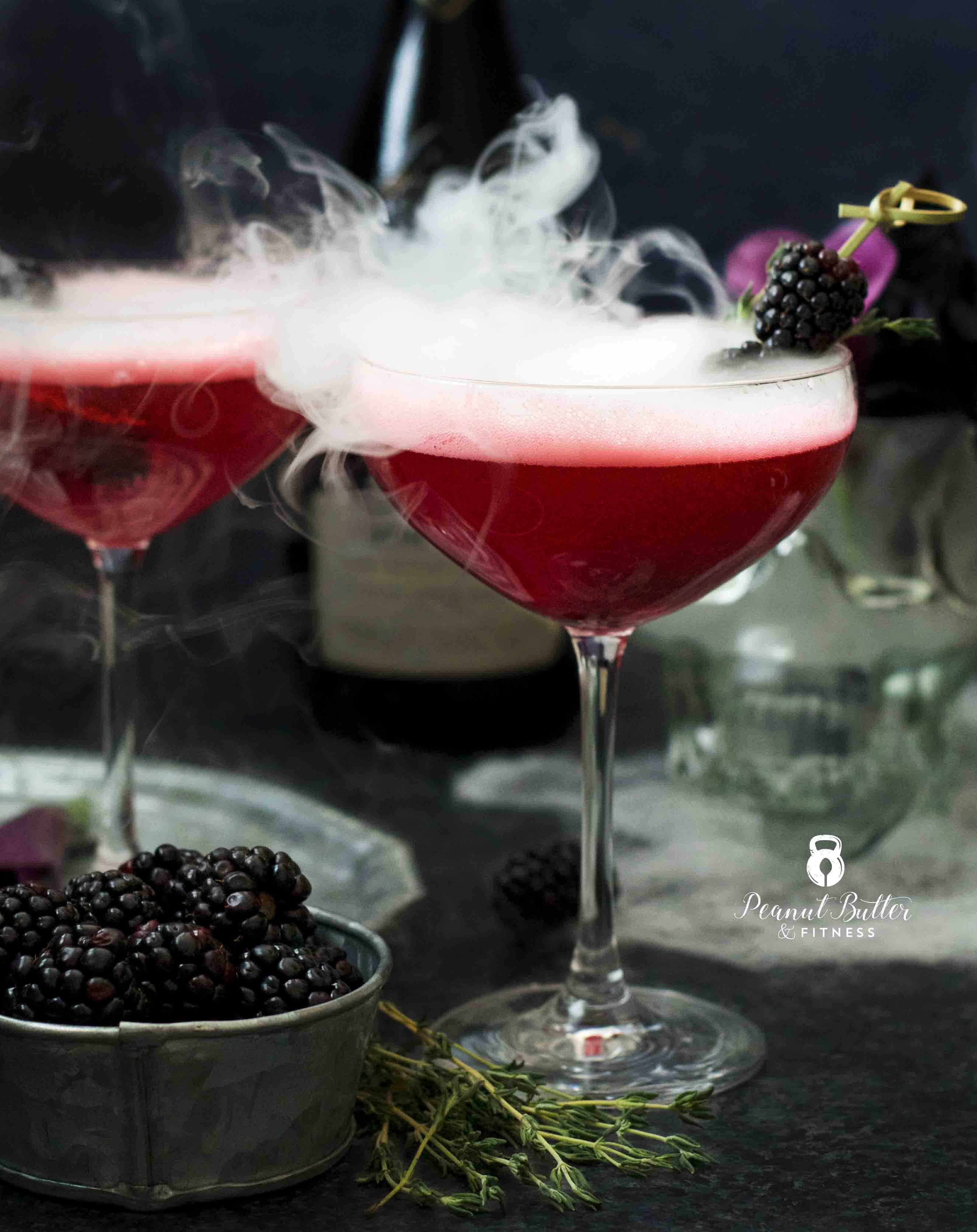 We are less than 3 weeks from Halloween – and I present to you this spooky, ready-for-Halloween Blackberry Thyme Prosecco Fizz! If you haven't already, it's time to bust out all your creepy decorations and get those Halloween recipes ready for the big night. Which happens to be on a Thursday this year, can we all be excited that it's not on a dumb day like Tuesday? Anywho, I decided to give this fall cocktail a little smoky, spooky look which will be perfect for your partaaaay.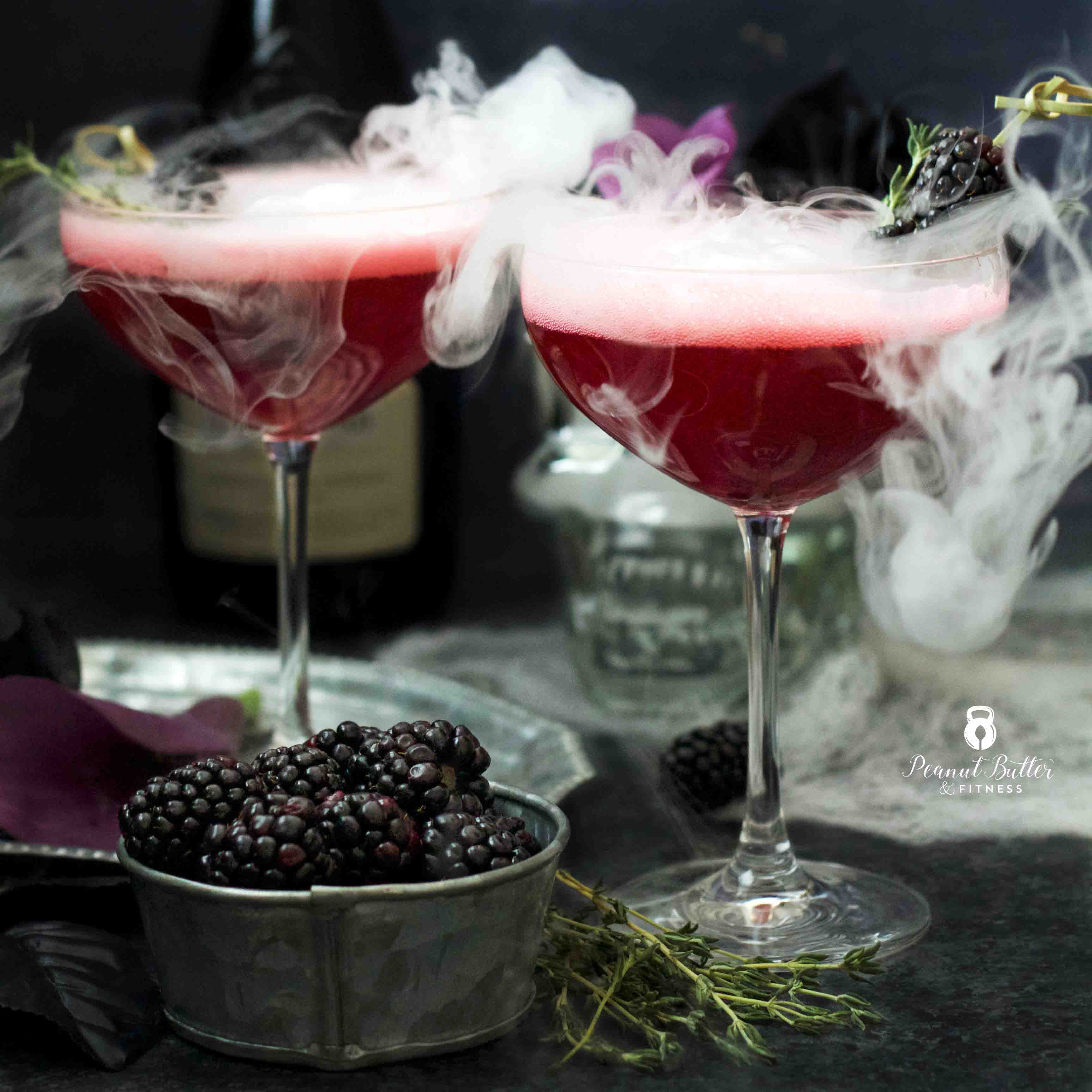 I love adding herbs to my cocktails for the amazing complexity and aromas they lend to them – with the thyme, it adds that amazing aromatic touch without adding more sweetness or tanginess. The blackberry syrup lends a gentle sweetness and brightness to the drink, with the thyme riding in on it's coattails with it's floral herbaceousness. Top it off with a dry prosecco, and you've got a match made in heaven.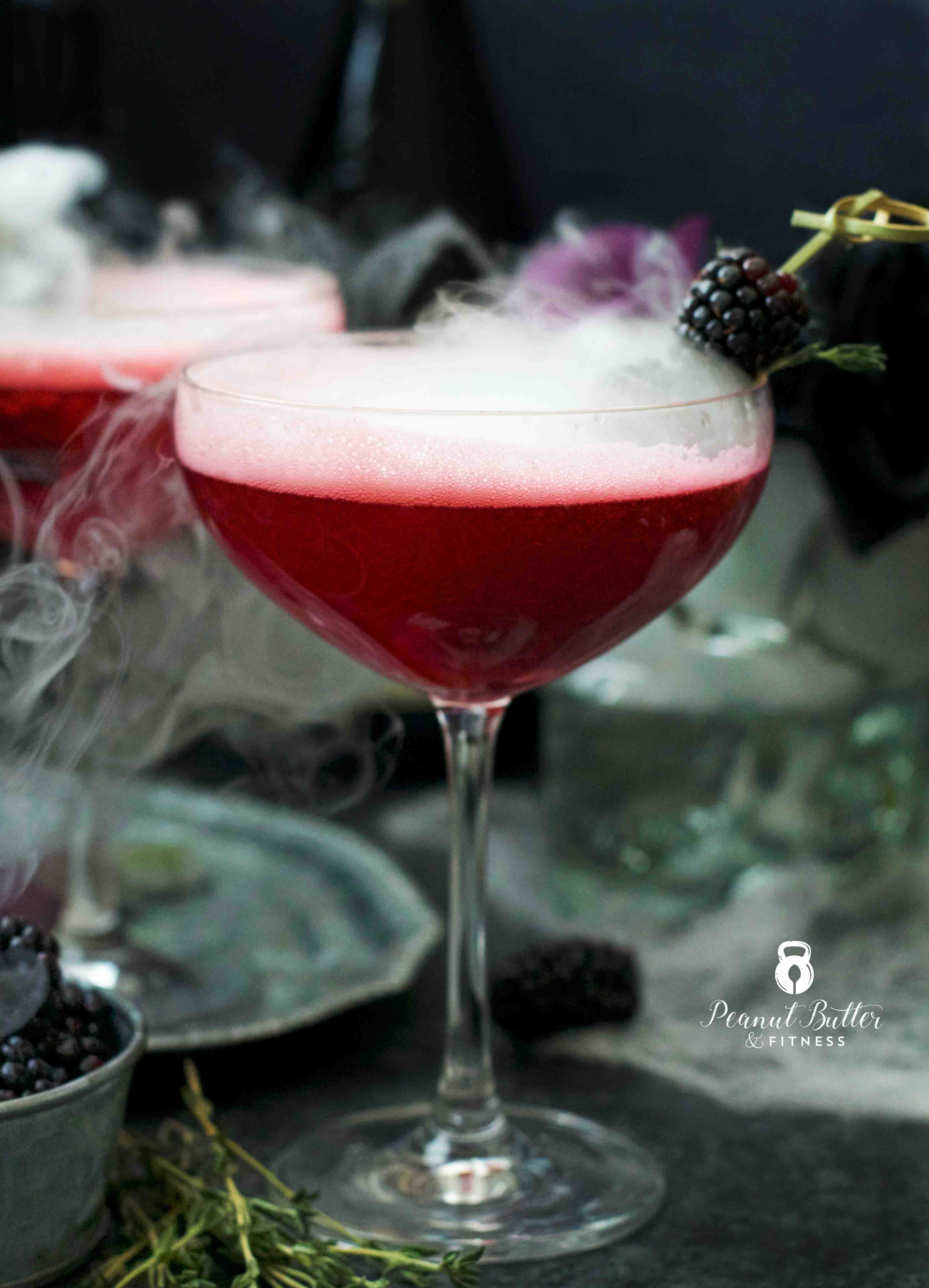 If you're going to be hosting a Halloween party, you could definitely make a big batch of this cocktail – it's easy enough to make a lot, plus you can just stick it in a punch bowl add some dry ice to get the smoky/spooky look. Just be sure none of your guests drink the dry ice!! That would be seriously bad. The safest way to do it is to put the dry ice and some water into a larger punch bowl (or witches cauldron), then set your smaller punch bowl filled with the cocktail on top…the dense dry ice fog will just ooze out from under and no one will freeze (burn?) off their tongues! Score.
Side note – one cool thing about Texas is that you can buy dry ice right in the front of the grocery store where you'd get regular ice…no need to make a special trip to achieve those awesome party effects. Other states, let's get onboard, huh?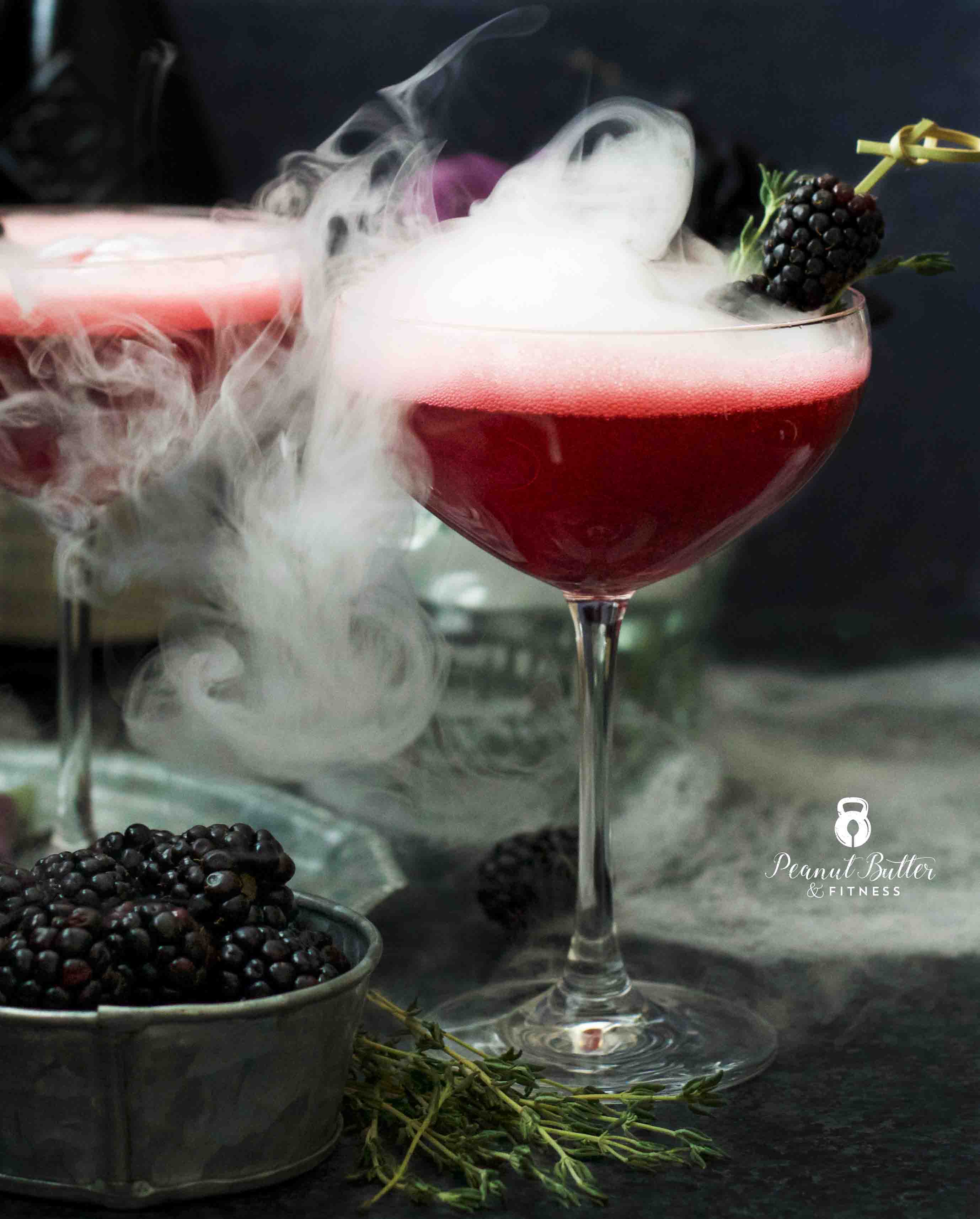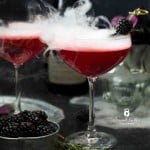 Blackberry Thyme Prosecco Fizz
Prep Time 10 minutes
Cook Time 10 minutes
Total Time 20 minutes
Ingredients
12 oz prosecco
2/3 cup blackberries
1/2 cup water
2 tbsp sugar
5-10 sprigs thyme
Instructions
Add blackberries, water, and sugar to a small pan and bring to a boil over medium heat. Continue boiling for 5 minutes or until blackberries can be easily mashed with the back of a spoon. Mash the blackberries until they are all burst.

Turn off heat and add thyme sprigs. Allow to steep for 3-5 minutes, then strain out liquid with a fine mesh.

Divide blackberry syrup among 3 coupe glasses. Top with prosecco and garnish with additional blackberries and thyme, if desired.