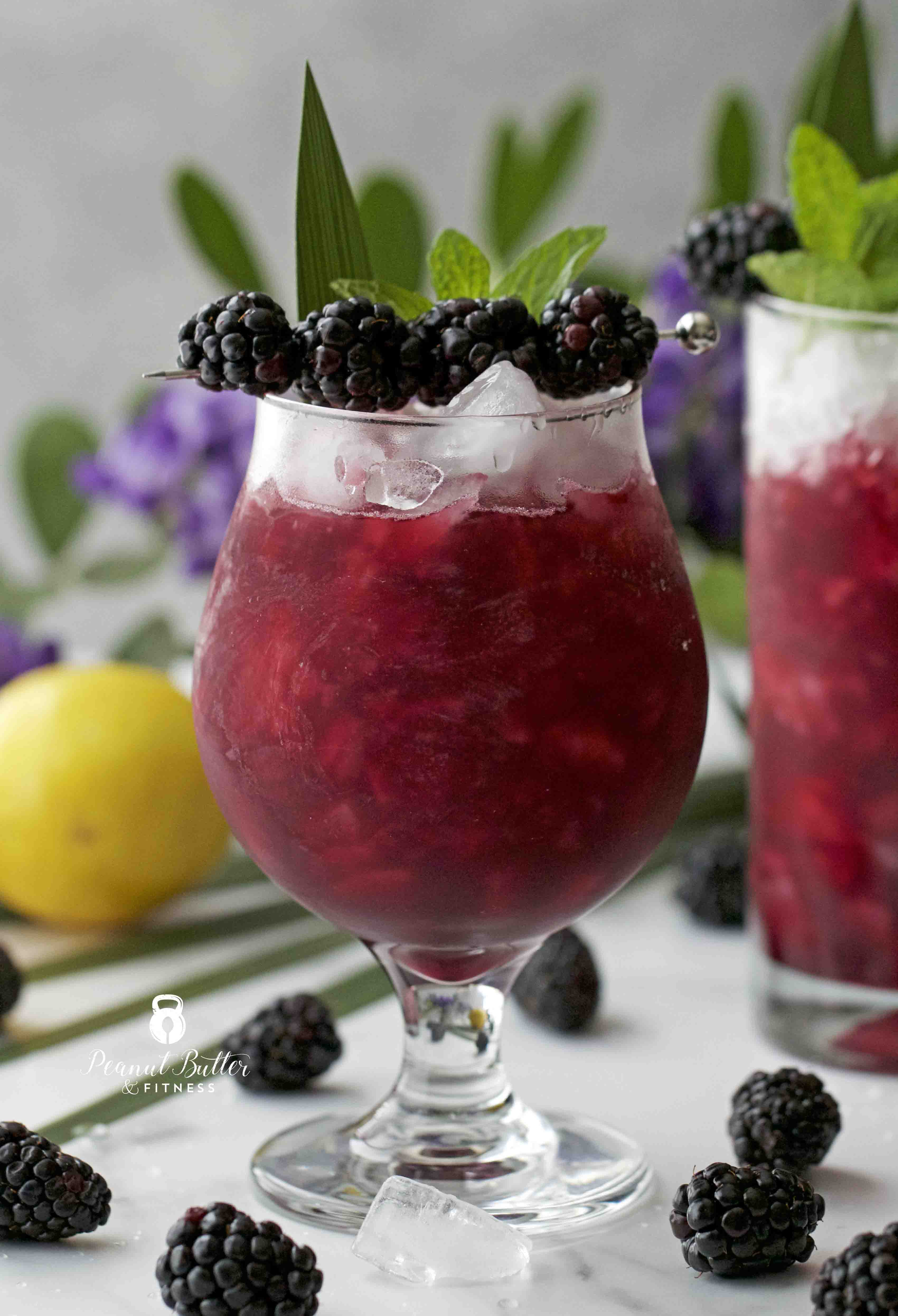 It's been a minute since we've enjoyed a #CocktailFriday here at PBF, but today we're celebrating summer and that oh-so-relaxing beach life that we all love so much. Allow me to introduce you to the Blackberry Rum Swizzle! It's a perfect drink on a hot day, bringing together a hint of something tropical and a touch of tartness from the blackberries, all served up in a frosty cold glass.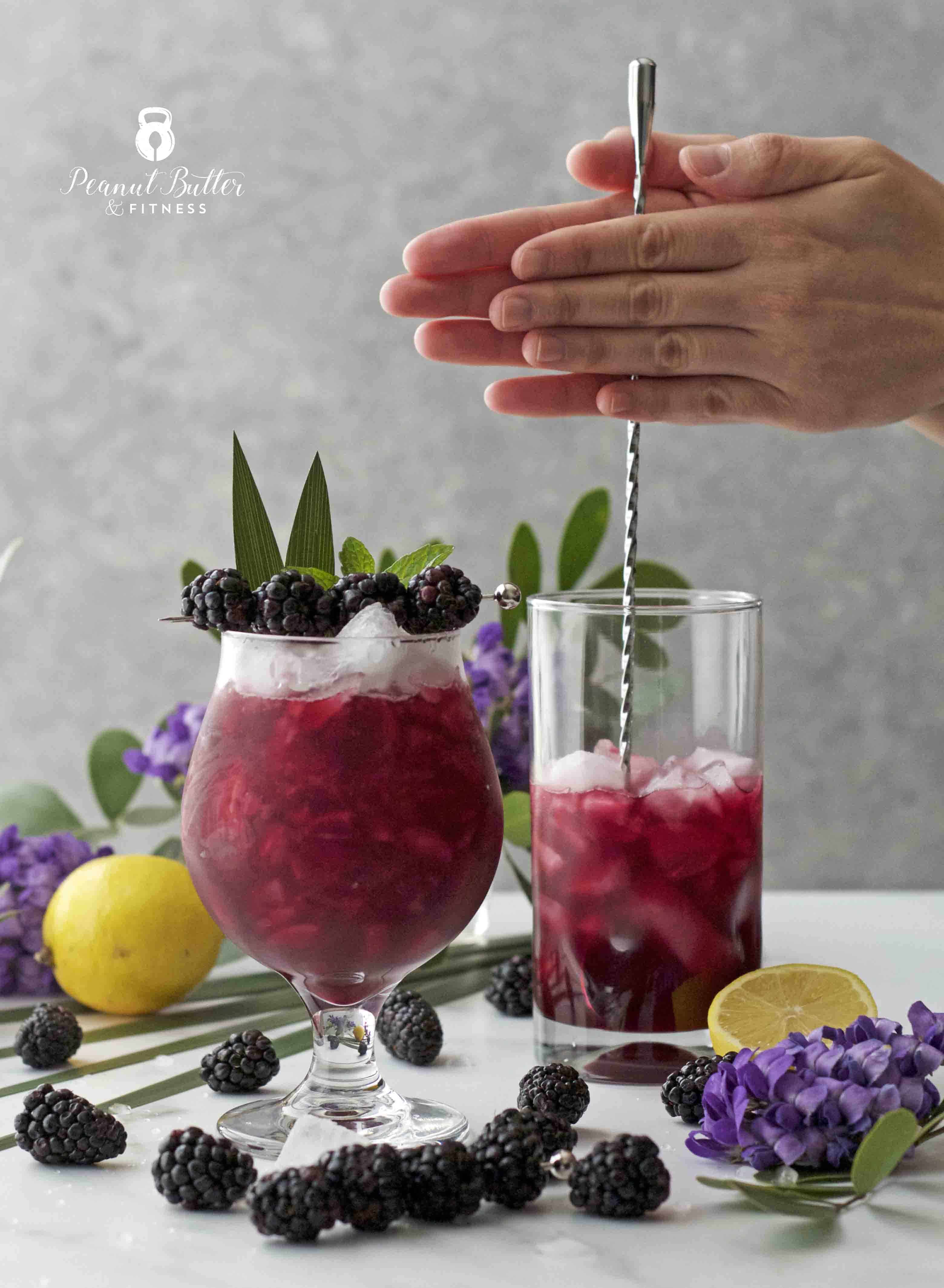 The key to a swizzle is lots of ice and a bit of swizzling – just put a swizzle stick (or a cocktail stirrer) between your hands like in the picture and rub your hands back and forth. It mixes the drink, but it's also kind of like using a cocktail shaker right in the glass…the glass frosts over and creates a pretty cool looking swirl effect, especially if you use a rounded glass. (Swizzles can be served in anything from a hurricane glass, to a fancy beer glass, or even just a regular tumbler.) It's the perfect drink to have in your hand by the pool!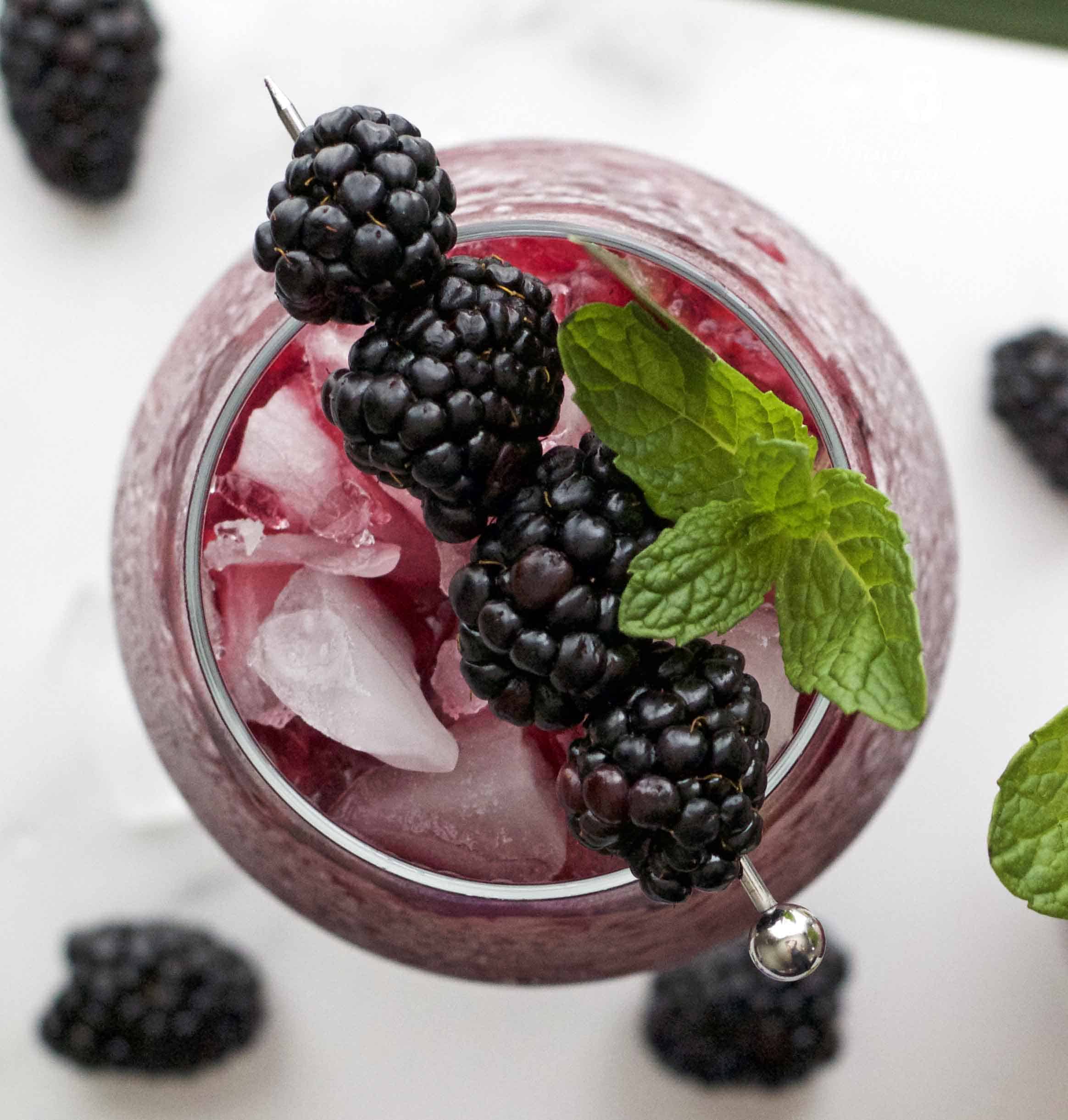 Cheers to summer vacay!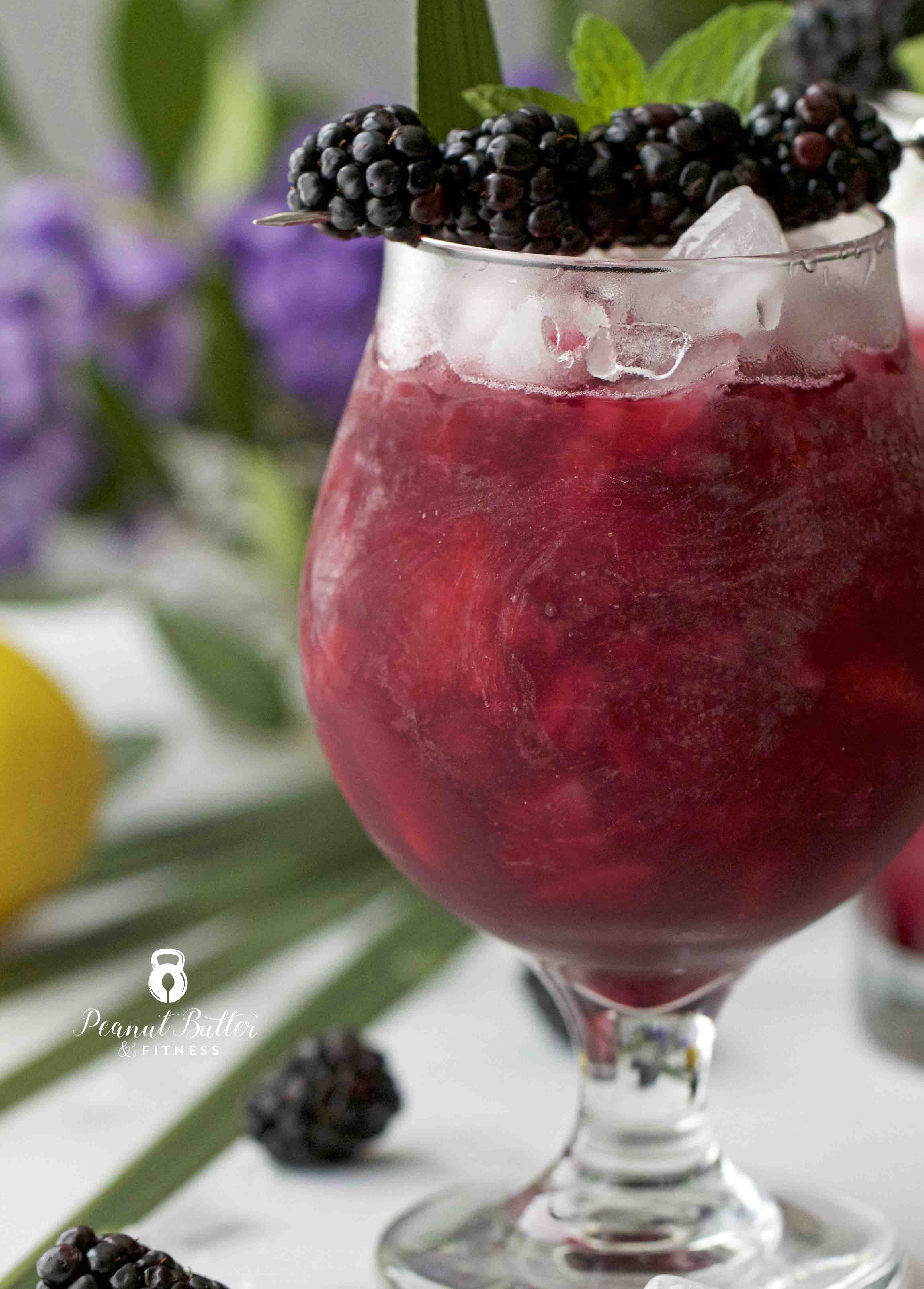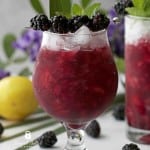 Blackberry Rum Swizzle
Prep Time 5 minutes
Cook Time 10 minutes
Total Time 15 minutes
Servings 2 servings
Calories per serving 187 kcal
Ingredients
3 oz white/silver rum
1/2 oz lemon juice
1 oz pineapple juice
Blackberry Syrup
1 cup blackberries (150 grams)
2 oz water
2 tbsp sugar (25 grams)
Instructions
Add blackberry syrup ingredients to a small pan and bring to a boil over medium heat. Continue boiling for about 10 minutes or until all blackberries are softened and can easily be mashed with the back of a spoon.

Mash blackberries and remove from heat. Strain liquid from blackberry remnants and set aside to cool.

Fill 2 serving glasses half full with crushed ice. Divide rum, lemon juice, pineapple juice, and blackberry syrup evenly between the two glasses.

Hold a swizzle stick or cocktail stirrer between your palms and rub your hands in opposite directions to "swizzle" the drink until the glass is frosted. Fill the serving glasses to the top with more crushed ice and garnish with blackberries and mint before serving.
Nutrition Facts
Blackberry Rum Swizzle
Amount Per Serving
Calories 187
% Daily Value*
Sodium 3mg0%
Potassium 130mg4%
Carbohydrates 22g7%
Fiber 4g17%
Sugar 18g20%
Protein 1g2%
* Percent Daily Values are based on a 2000 calorie diet.
For my macro trackers out there, I wasn't able to create a My Fitness Pal barcode for this recipe since I would have had to decide for you whether to put the alcohol calories in as carbs or fats – that's up to you!  The 22 grams of carbs listed here are just for the sugar in the juices and blackberry syrup.  For my non-macro trackers, here's more info on what I'm talking about.