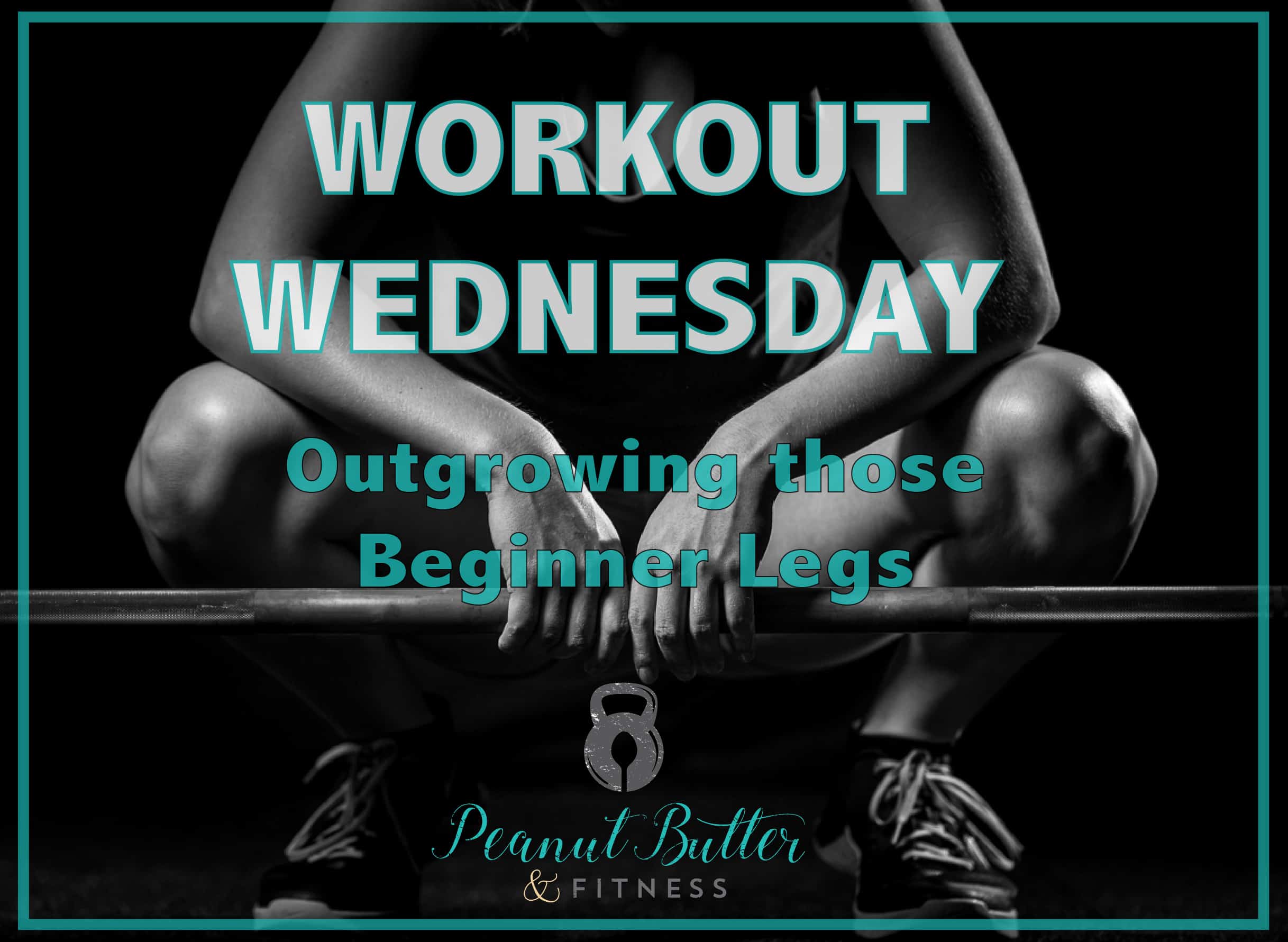 Hey guys, so I was thinking…considering the fact that my blog is called "Peanut Butter & Fitness," I don't really have a lot of fitness related posts on here (aside from the fact that my food can be considered fit food).  So I think I'd like to give this a try – once a month or so, I'll try to do one of these Workout Wednesday posts where I feature a single workout or program that I've tried myself or came up with myself and like for one reason or another.  I'll tell you the good and the bad of the workout or program and give you a preview or breakdown of the workout.  What do you think?  I'd love to hear your thoughts in the comments section!  Here's how I'll break it down:
For my very first Workout Wednesday, I'm highlighting the program I've been following for the last few months – although I've had to modify it recently due to a shoulder issue that's prevented me from deadlifting as much as I'd like to or carrying heavy dumbbells 🙁 Anyways, before the shoulder issue, I was finally starting to notice some growth in what I like to call my chicken legs.  They're stubborn…they don't like to grow.  I blame it on my dad's side of the family because honestly, I have the tiniest little ankles and calf muscles (like my dad and brother) and they make my normal sized feet look huge.  On top of my genetic blessings, I have a chronic knee injury that makes loading up the weights more challenging than it should.  But I digress…
Shortly after the new year I decided to turn to my good fitness friend, Bodybuilding.com to find a program that would finally trigger the kind of growth I've been striving for.  Of course I found what I was looking for because they have just about any kind of workout you might want to do on their site..it's just a matter of finding it!  As the name suggests, it's a 3 month training plan that calls for leg day twice a week.  Contrary to what the name suggests, I don't think it's a great program for someone brand new to weight lifting (it's probably more for people who tend to under train their legs in favor of upper body training, or have just progressed beyond beginner status).  It's best if you have some basic lifting knowledge and understand proper form before getting started with this one.
---
The Good:
I've seen results with this program!  Combined with proper nutrition and rest/recovery, you'll hopefully be able to see it work for you as well.
Early on in the program, you split your leg days into glute focused and quad focused days, allowing you to really target the muscles and trigger growth.  Later in the program once you've built up some strength, you then move into overall mass focused workouts and really hit it hard.
You use a combination of equipment in this program, so you're not stuck at a squat rack for your whole workout, nor are you stuck on machines the whole time.  It's a good mix.
The Bad:
This workout uses a reverse pyramid set-up, meaning that after your warm up set(s) you go right into your heaviest sets and then decrease weight for follow on sets to account for fatigue.  I'm personally not the biggest fan of that routine because I feel like I have to spend so much time and energy warming up, but hey, if it works…
The number of reps in this program is pretty high, so don't expect to be in and out of them gym in under an hour.
Time Needed: approx. 1 1/2 hours
Sample Workout: Leg Workout 1 – Glutes Focus
Barbell squat: 4 sets of 6-8, 6-8, 8-10, 8-10 reps
Walking dumbell lunges: 4 sets of 8, 8, 12, 12 steps (per side)
Glute kickback or butt-blaster machine: 3 sets of 8-10, 8-10, 10-12 (reps per side)
Romanian deadlift: 4 sets of 8, 8, 12, 12 reps
Standing calf raises: 4 sets of 12, 12, 20, 20 reps
---
That's it!  Short and simple, something to let you know what the workout is about and my feelings about it, but nothing too in depth for fear of overthinking it.  Again, I'd love to hear your thoughts in the comments section 🙂
Side note about me as I launch into this new series: I'm not a CrossFitter. Although I do cross training workouts from time to time and I love the idea of Cross Fit and being part of that huge community, I'm afraid that it's probably just not the right fit for me. I've discussed the pros/cons of doing it with 2 different physical therapists that I trust and we all came to the conclusion that it's not right for me at this point.  Perhaps someday I'll make the leap. For you CrossFitters out there, props to you for pushing yourself at your box but please don't try to sell me on CrossFit in the comments 😉 I'll stick to my regular gym that still calls itself a gym and sometimes incorporate a version of cross training into my routine.  xoxo, Erin
Disclaimer: I'm not a doctor or a personal trainer.  The commentary above is my opinion based on my personal experience and knowledge.  Do not take my ramblings as medical advice…instead, use it to help you make a more informed decision about your own fitness programming.