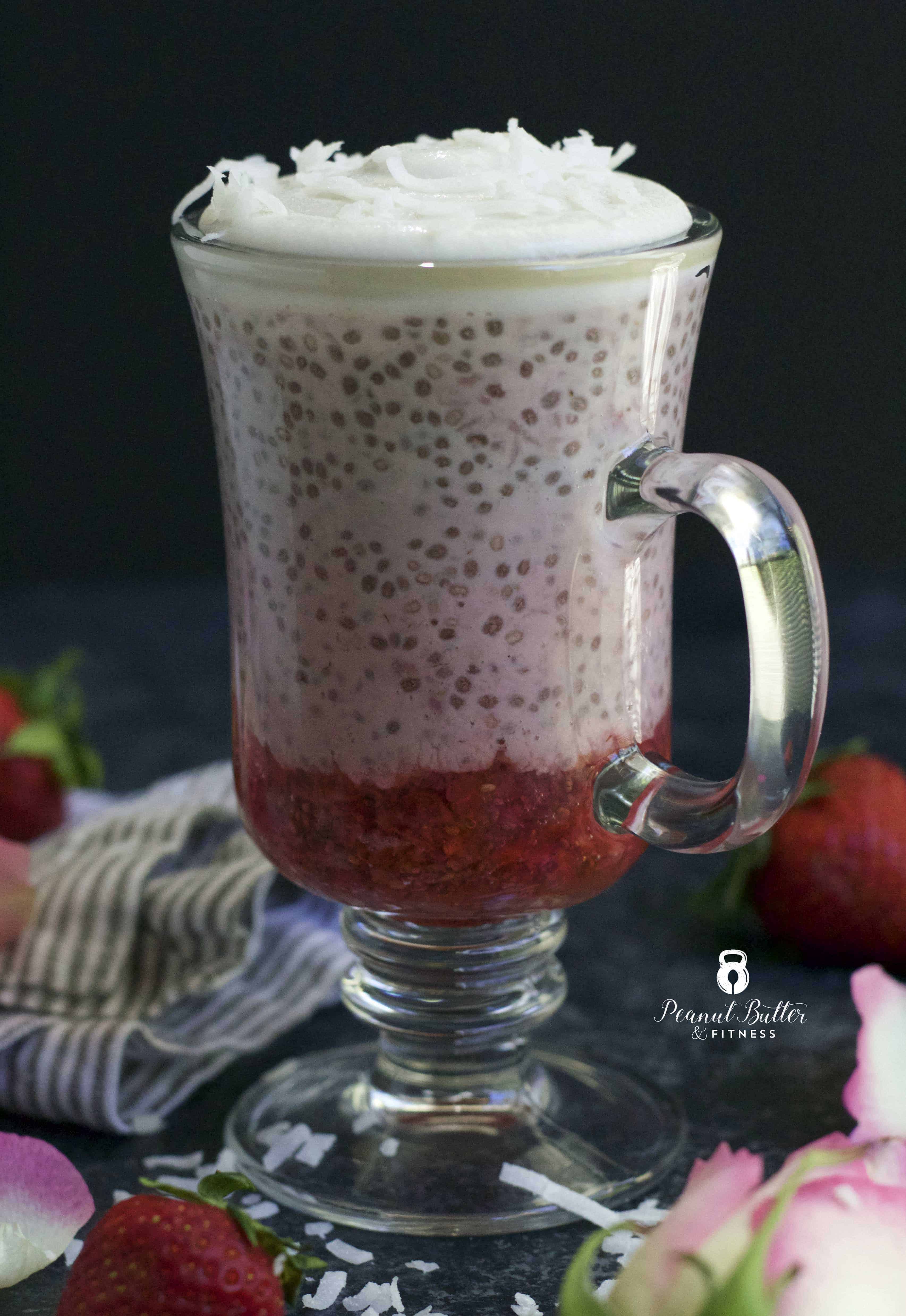 It's time for a little Valentine's Day themed treat, right?  Chia pudding is a fun (and easy) dessert to make, so I decided to class it up a little bit with some pink layers.  (Check out this post, this post, and this post to see some of the chia pudding recipes I've posted before.) I topped it all off with some coconut whip because I think coconut whip is delicious…it's creamy, a little sweet, and goes perfectly with the freshness of the strawberries.  If you haven't tried it before, now's the time!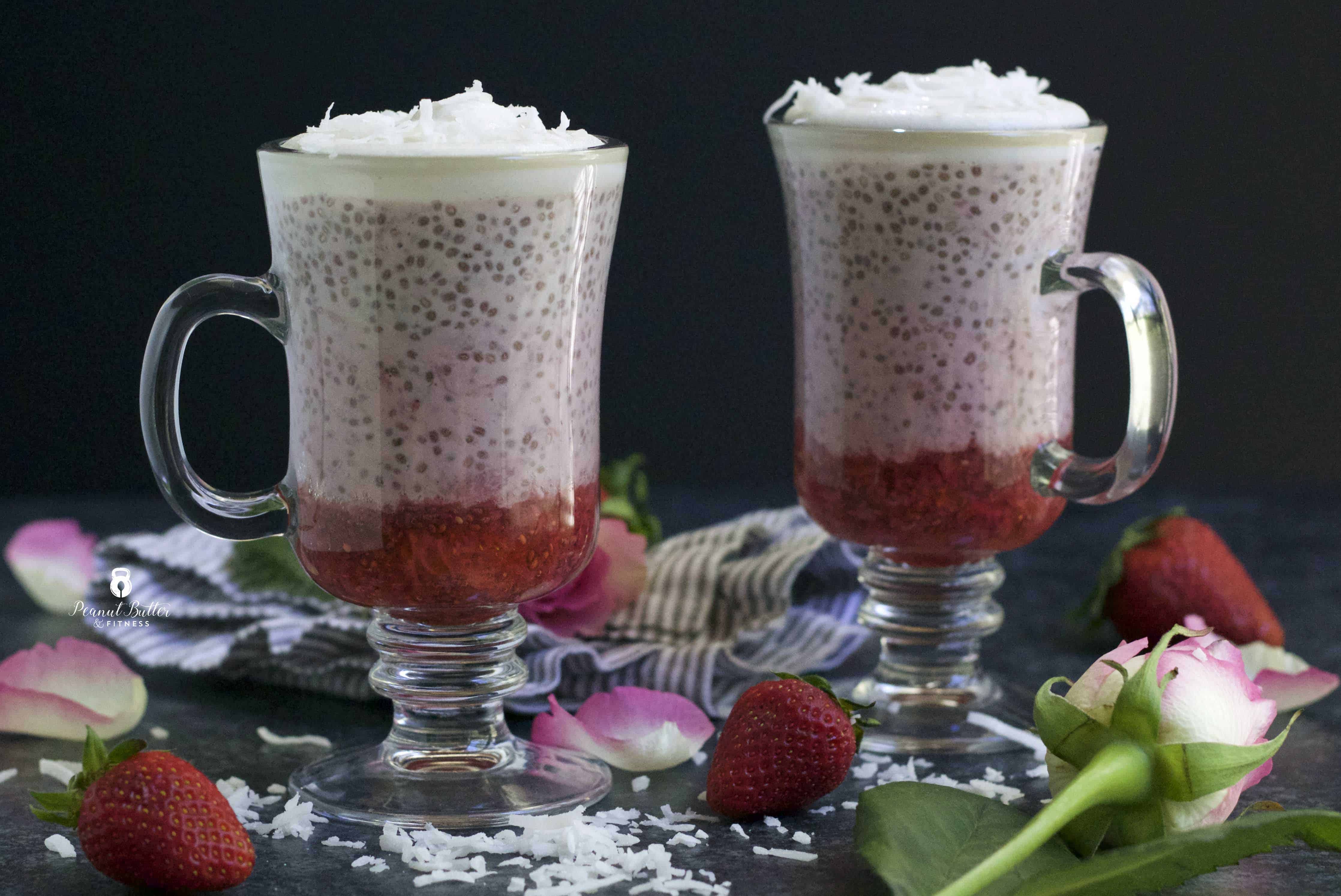 Fun facts: In 2010, 198 million roses were produced for Valentine's Day.  People spend about $2 billion on flowers for that one day.  California produces about 60% of roses for the US, but most are imported from South America for V-day.  Thanks Google.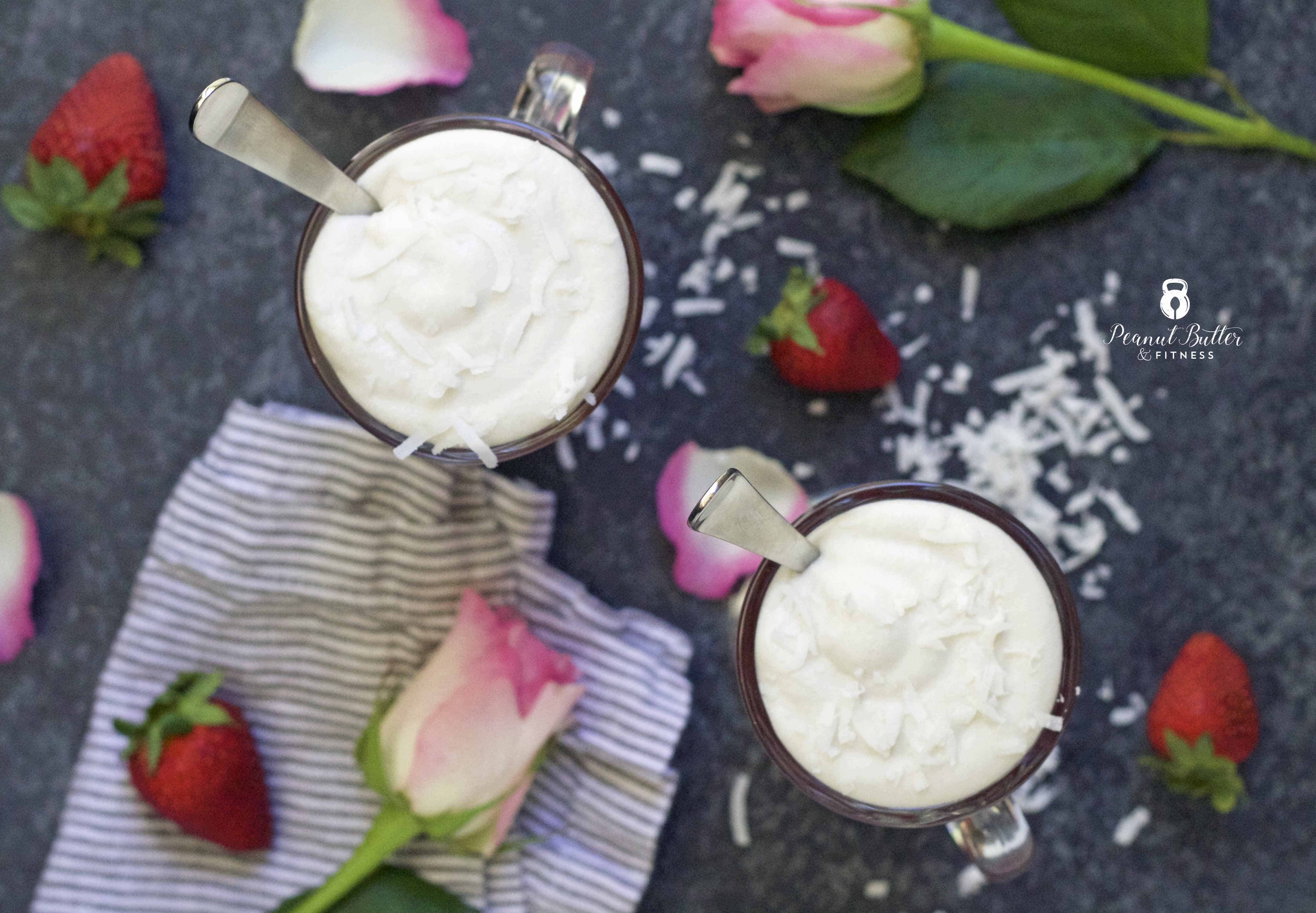 Happy Valentine's Day!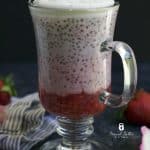 Strawberry Ombrè Chia Pudding
Prep Time 30 minutes
Total Time 30 minutes
Servings 6 servings (approx. 1/2 cup per serving)
Calories per serving 216 kcal
Ingredients
13.5 oz can light coconut milk
2 cups strawberries chopped
1 scoop Jay Robb Vanilla Whey Protein
4 tbsp + 1/2 tsp chia seeds
1/4 cup unsweetened shredded coconut
1 tsp vanilla extract
Instructions
Microwave strawberries for 1-2 minutes or until very soft and easily mashed. Mash until mostly smooth.

Remove 1/3 cup of strawberries and mix in 1/2 tsp chia seeds. Divide strawberry/chia mix evenly into bottom of serving dishes. Refrigerate at least 30 minutes to allow it to set up before adding other layers on top.


Optional: blend remaining strawberries in a food processor or blender until smooth. This will help achieve the ombrè look.

Remove 1/3 of the remaining strawberries and place in another dish. Whisk whey protein, coconut milk, vanilla, coconut and chia seeds and divide evenly into the two remaining dishes of strawberries. Mix both dishes well.

Once the bottom layer has set up slightly, add the darker color strawberry coconut chia mix directly on top, dividing evenly among serving dishes. For best results, allow this layer to set for another 30 minutes before adding the final chia pudding layer.

Once the darker layer of chia pudding has set slightly, add the lighter color chia pudding on top. Set aside in refrigerator.

Whisk coconut milk solids (see notes for how to get these) with honey and casein protein powder (optional). Spoon or pipe on top of the chia pudding and top with additional shredded coconut before serving if desired.
Recipe Notes
To get the coconut milk solids, refrigerate a can of full fat coconut milk overnight. Then turn it upside down and open it from the bottom - you can simply pour off the layer of clear liquid from the top and be left with only the solids to scoop out.
For best results, do not use coconut milk that contains emulsifiers or chemical preservatives - check the label for sodium or potassium metabisulfate.  You can also do the "shake test" in the store; simply shake the can and if it sloshes around easily, put it back.  I prefer Native Forest brand for the coconut milk solids.  Thai Kitchen will also work, but it doesn't have as smooth of a texture.
Nutrition Facts
Strawberry Ombrè Chia Pudding
Amount Per Serving
Calories 216 Calories from Fat 126
% Daily Value*
Fat 14g22%
Cholesterol 1mg0%
Sodium 68mg3%
Potassium 152mg4%
Carbohydrates 15g5%
Fiber 5g21%
Sugar 6g7%
Protein 9g18%
* Percent Daily Values are based on a 2000 calorie diet.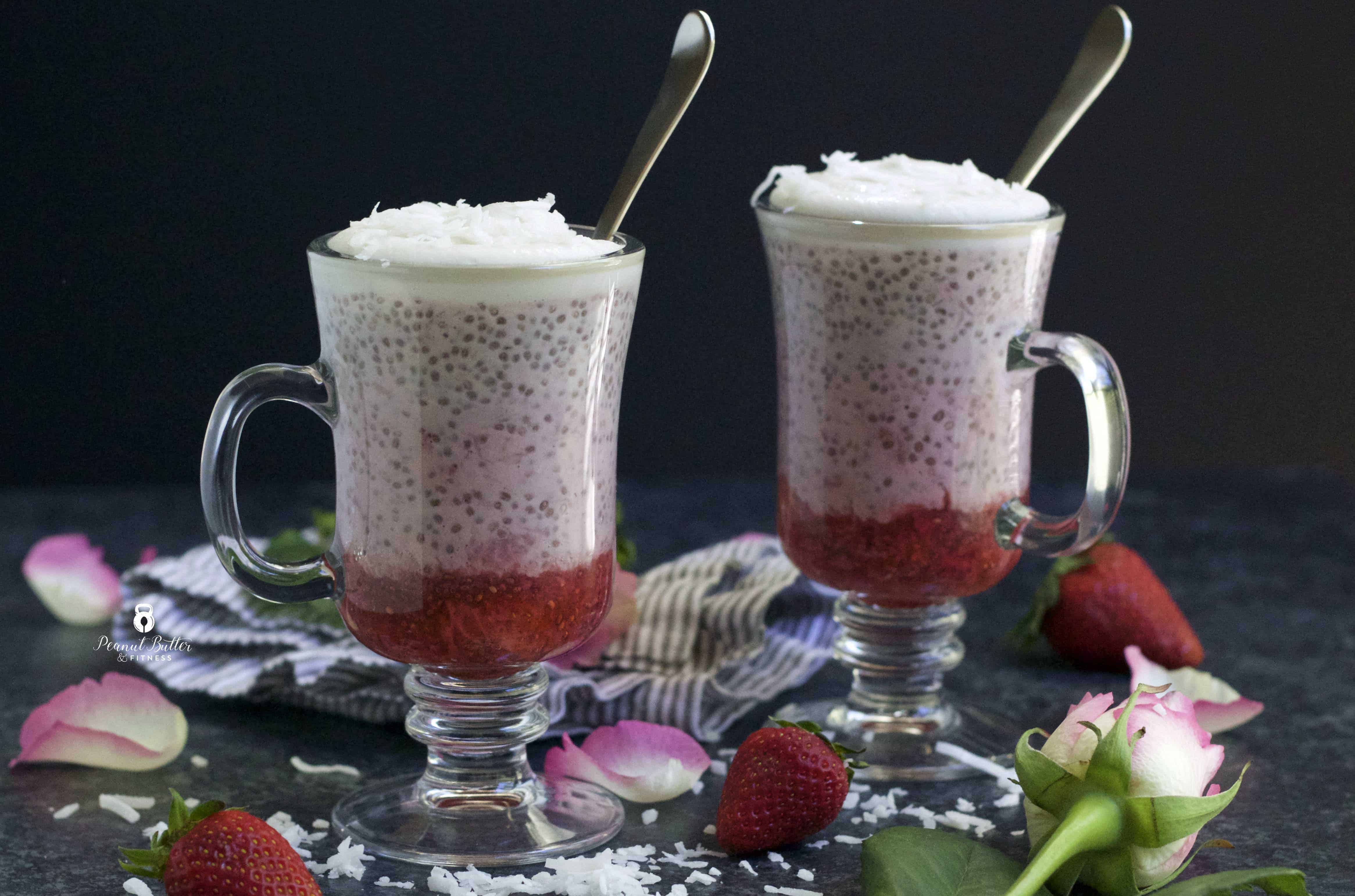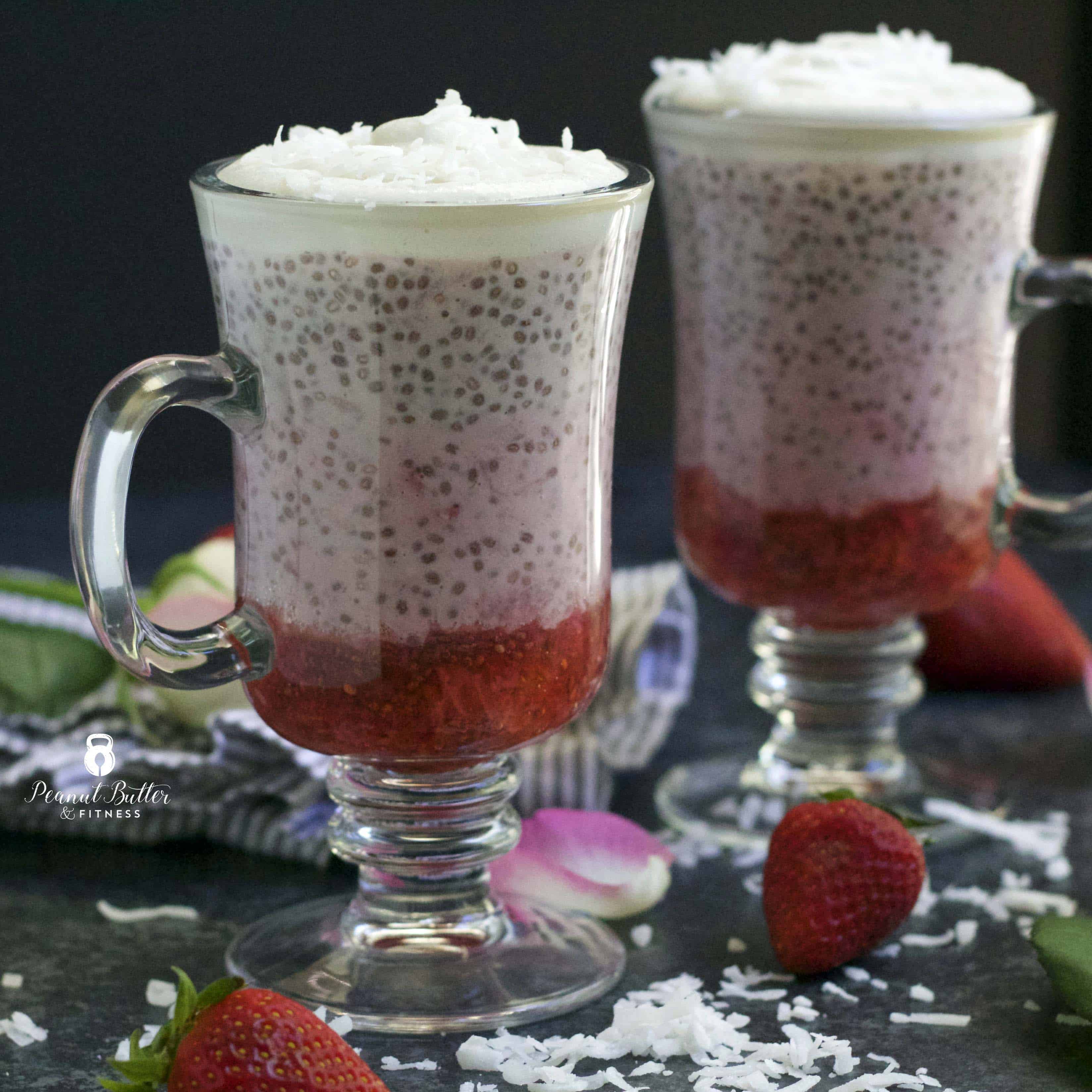 SaveSave