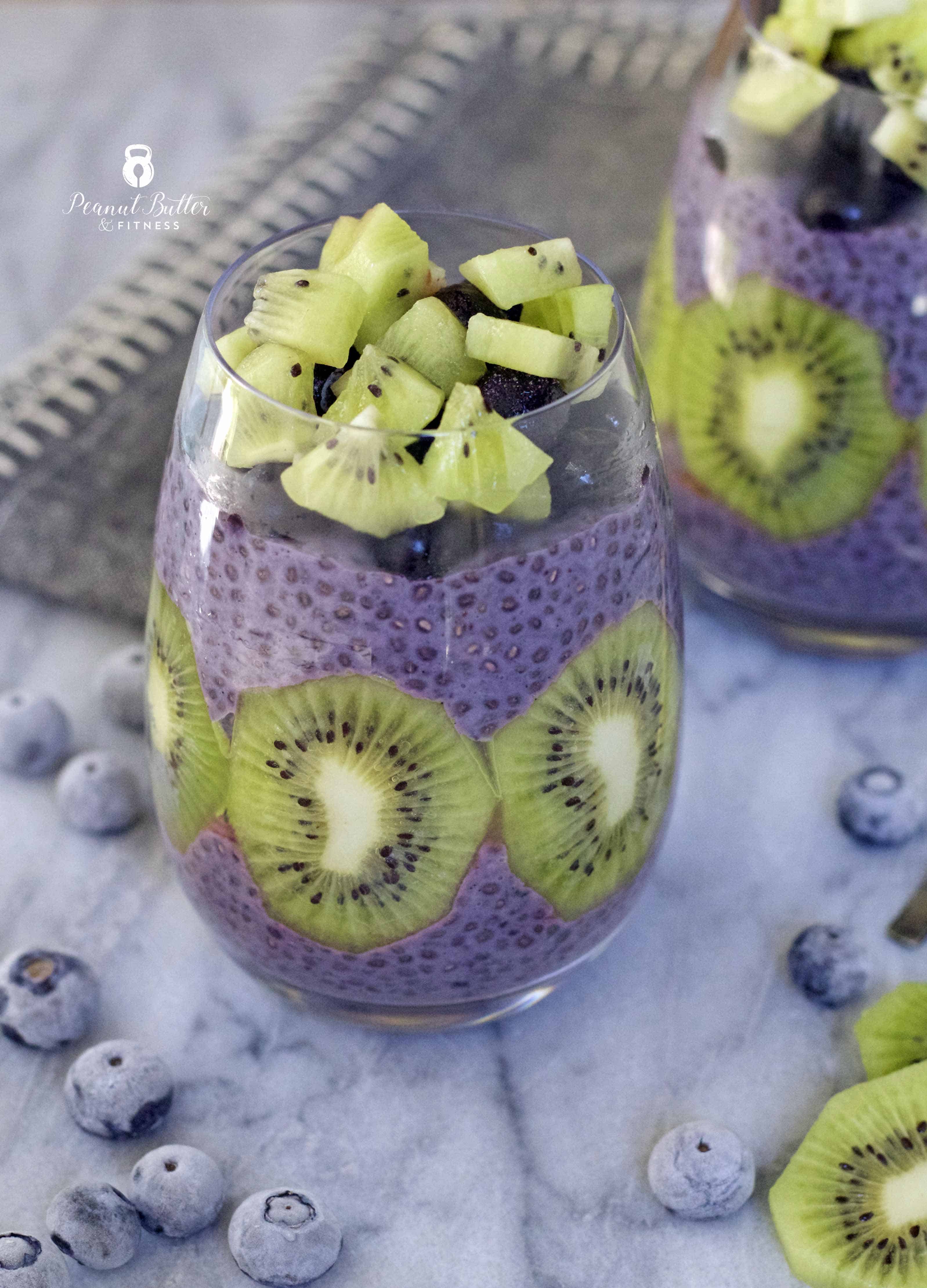 It's Earth Day and I'm celebrating with some blue and green food, naturally!  This recipe is seriously easy so you can celebrate with me today too, then swing by the Earth Day Network's website to see how you can help keep our world healthy.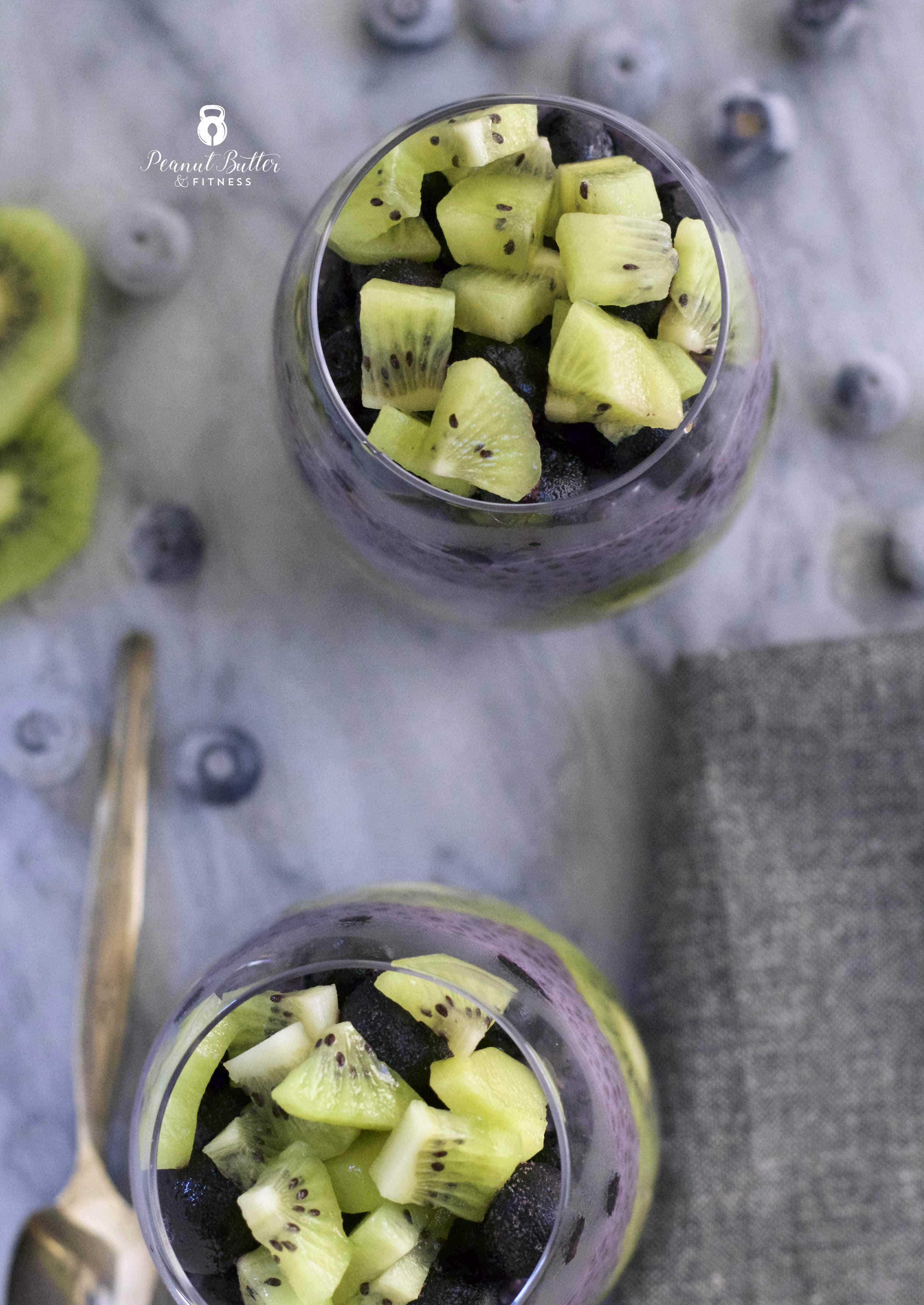 Peak berry season is going to be here in no time and berries are already making their presence known!  Lots of them (at low prices) are starting to fill up the produce section at the grocery store, marking my very favorite time of year.  Plus it's finally getting warm and sunny in San Francisco, though I won't get to enjoy it much longer since I'm moving to Texas in May.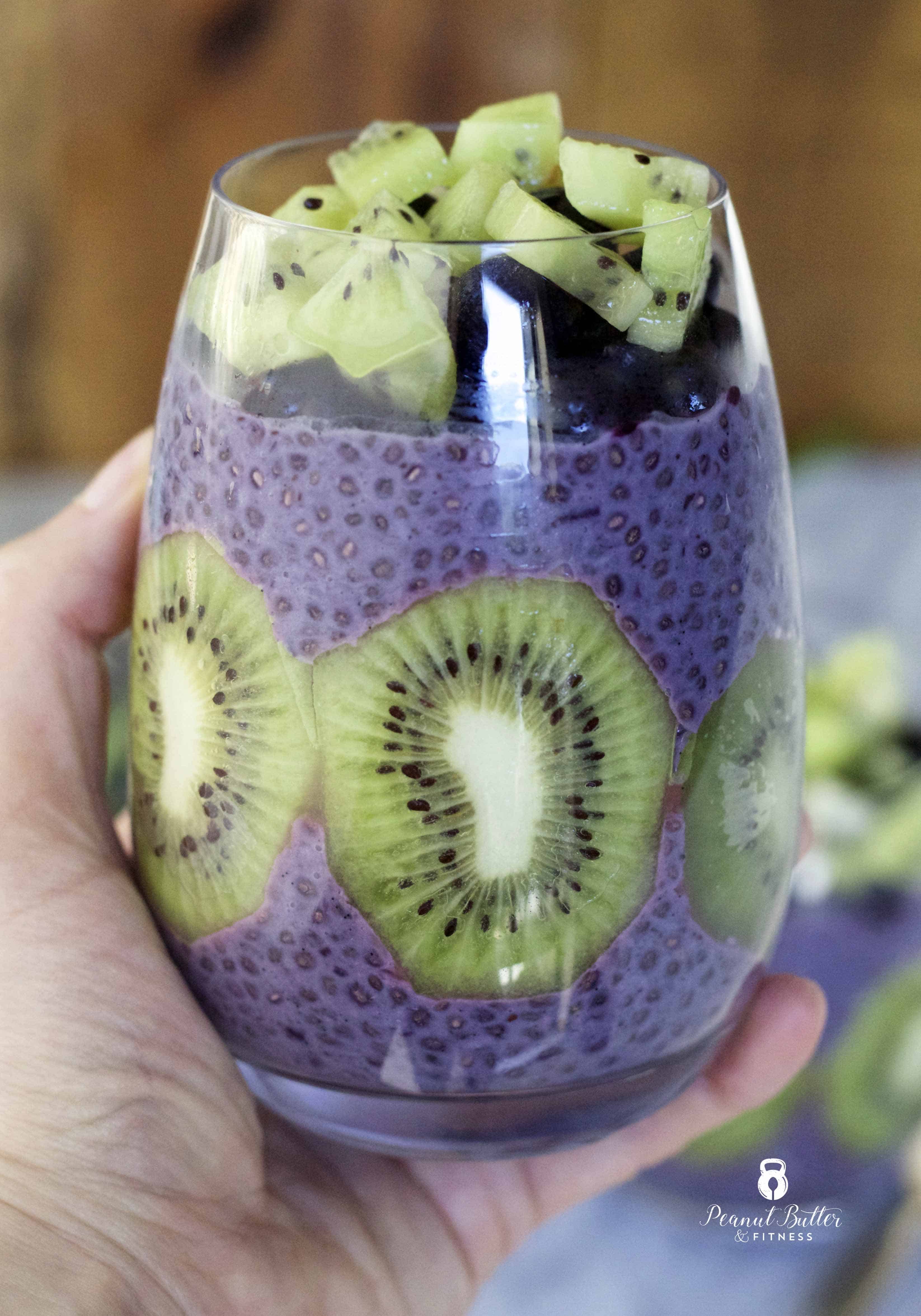 I added a bit of protein to my chia pudding to make it more macro friendly but you could certainly skip it and add another tablespoon of chia seeds instead.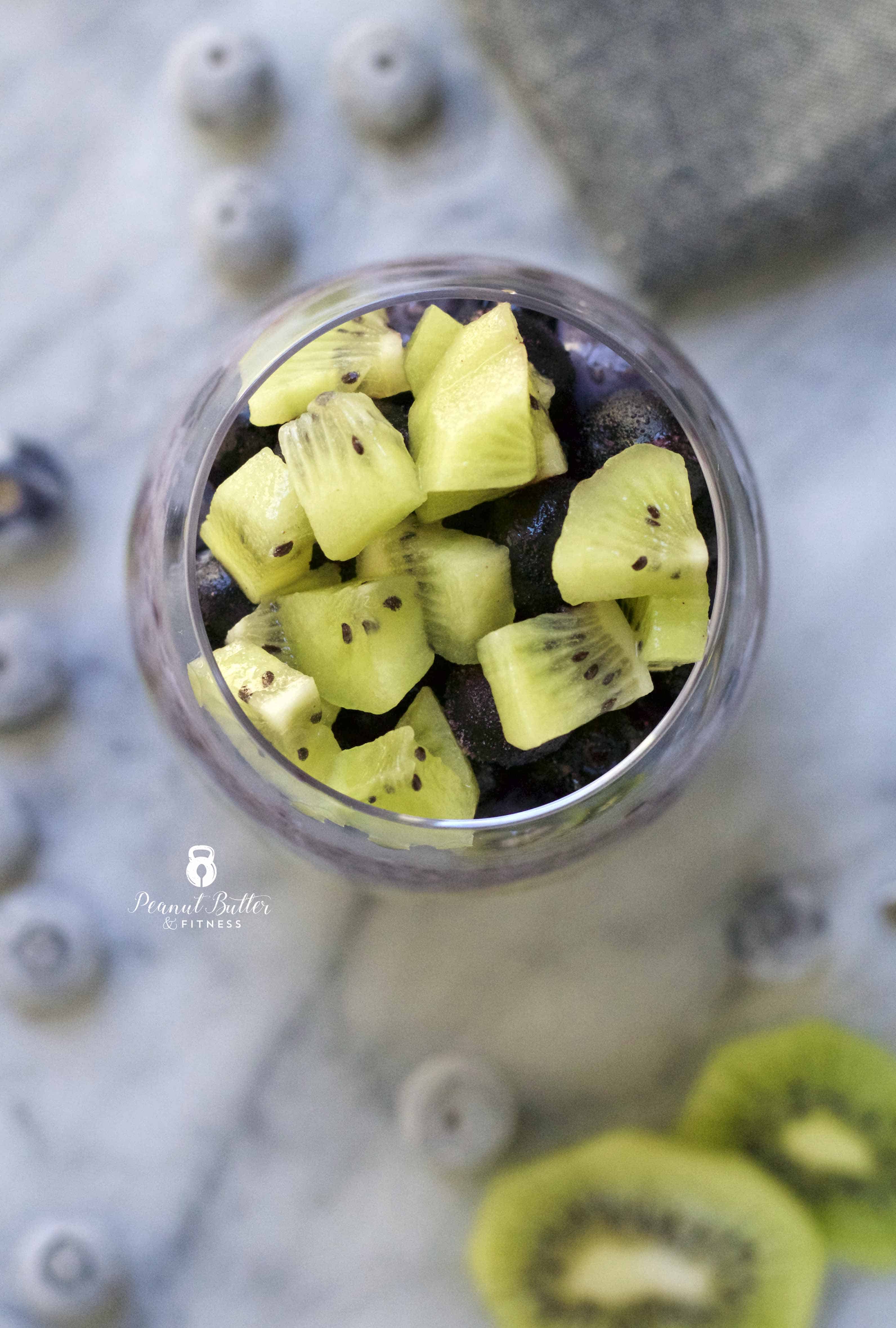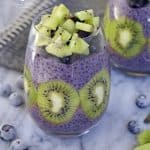 Blueberry Kiwi Chia Pudding
Prep Time 20 minutes
Total Time 20 minutes
Servings 6 servings (1/2 cup per serving)
Calories per serving 163 kcal
Instructions
Add blueberries to a microwave safe dish. Microwave for 1-2 minutes or until berries have burst. Place in a food processor and pulse until smooth.

Whisk coconut milk with whey protein until smooth. Add blueberries, chia seeds, coconut and vanilla and mix.

Place chia pudding in resealable containers and refrigerate overnight.

Arrange kiwi slices along the inside of a serving dish. Add chia pudding and top with chopped kiwi and more blueberries if desired before serving.
Nutrition Facts
Blueberry Kiwi Chia Pudding
Amount Per Serving
Calories 163 Calories from Fat 72
% Daily Value*
Fat 8g12%
Sodium 47mg2%
Potassium 249mg7%
Carbohydrates 17g6%
Fiber 7g29%
Sugar 7g8%
Protein 8g16%
* Percent Daily Values are based on a 2000 calorie diet.