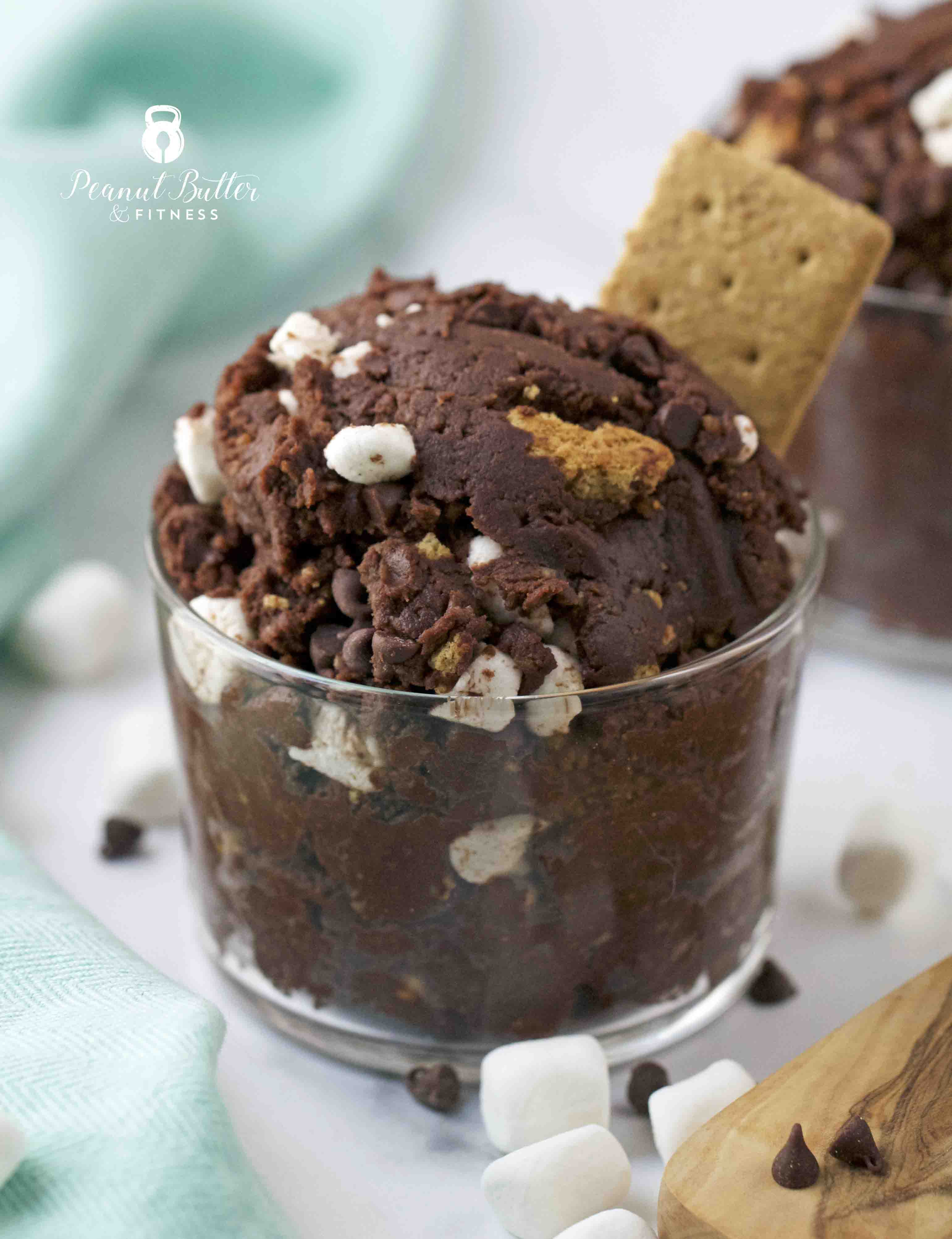 Did you know that Saturday is National S'mores Day?! Well it is. So if you didn't have enough excuses to enjoy all things s'mores as it is, now's your chance. This S'mores Protein Cookie Dough should definitely go on your list of s'mores creations to indulge in. Except it's not really indulging if it has some secretly healthy ingredients and a protein boost, right?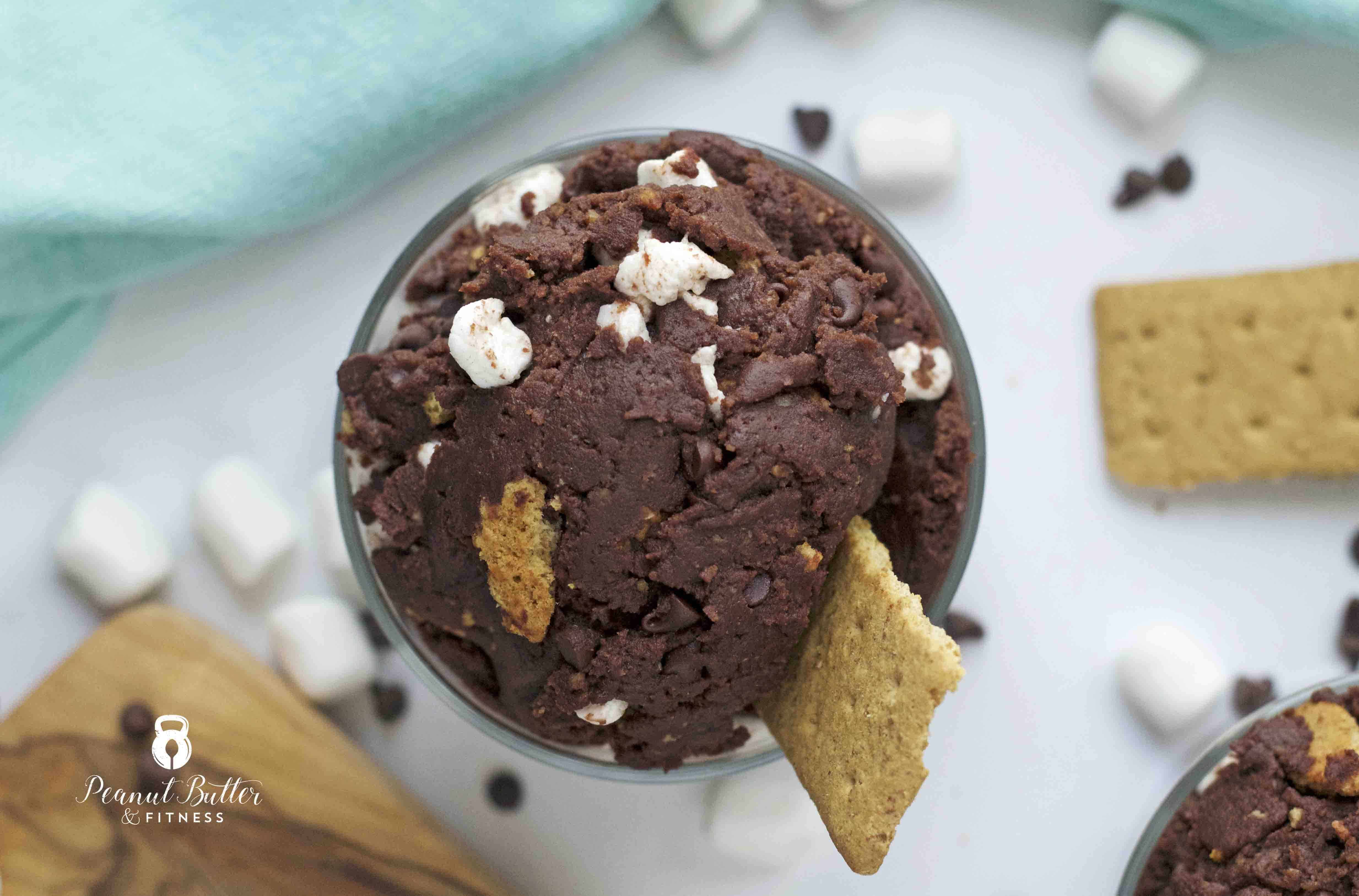 What do you think the most important part of a s'more is? I think you've got to get the marshmallow toasted just right so that it will melt the chocolate on contact. Well, since we don't have to worry about melting anything in this recipe, I'd say it's pretty important to not skip out on shelling the chickpeas! You get a much smoother dough if you remove the shells and it really doesn't take long at all. Just plop yourself in front of the Food Network for 5 minutes and shell away!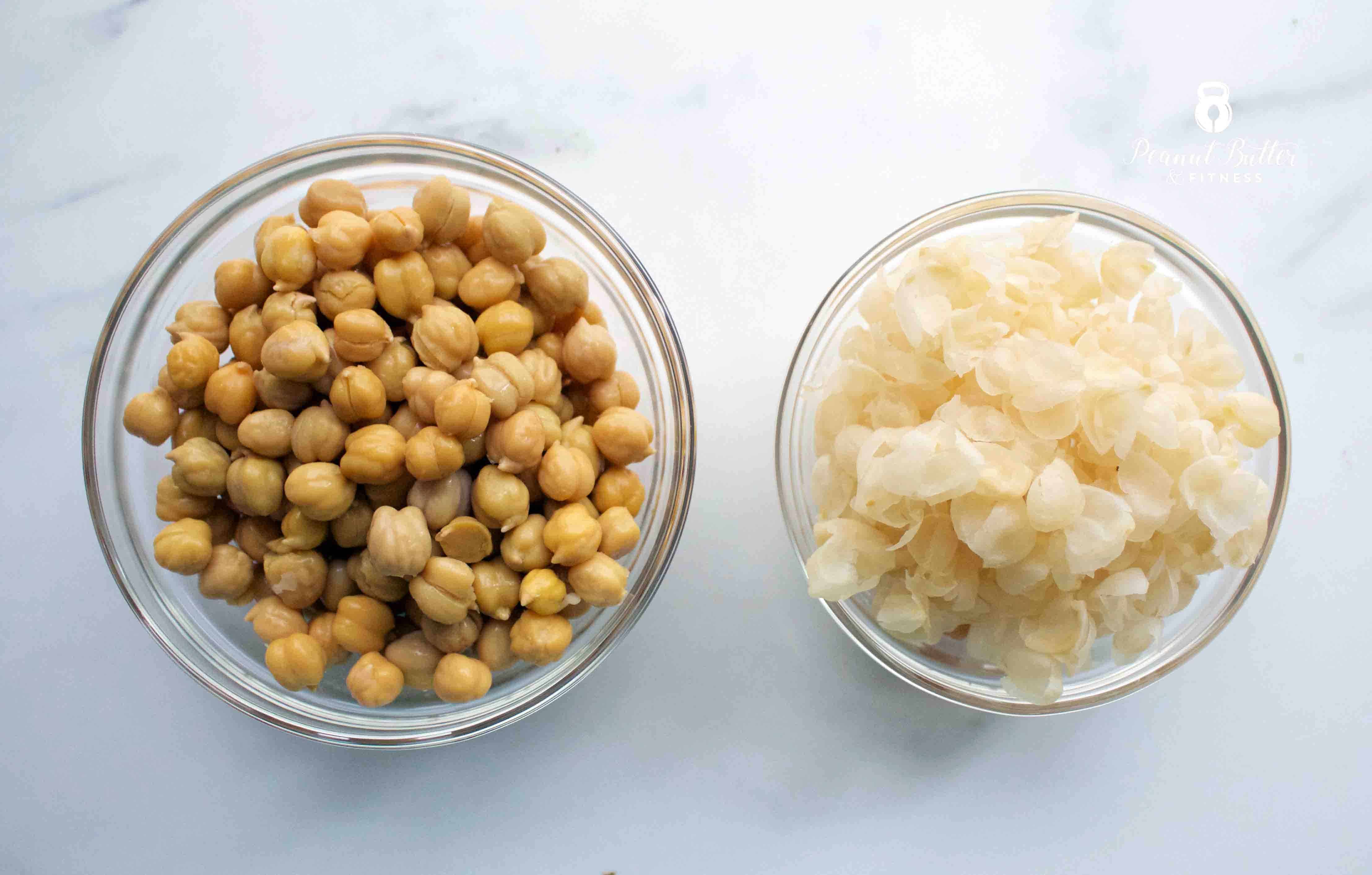 As for the marshmallows here, you could use regular sized ones and chop them up (might be a sticky mess), mini ones cut in half (like I used), or those really mini ones you get in hot chocolate (probably would hold up really well). I also tried this recipe using marshmallow fluff, but it all disappeared into the dough, so I don't recommend using it.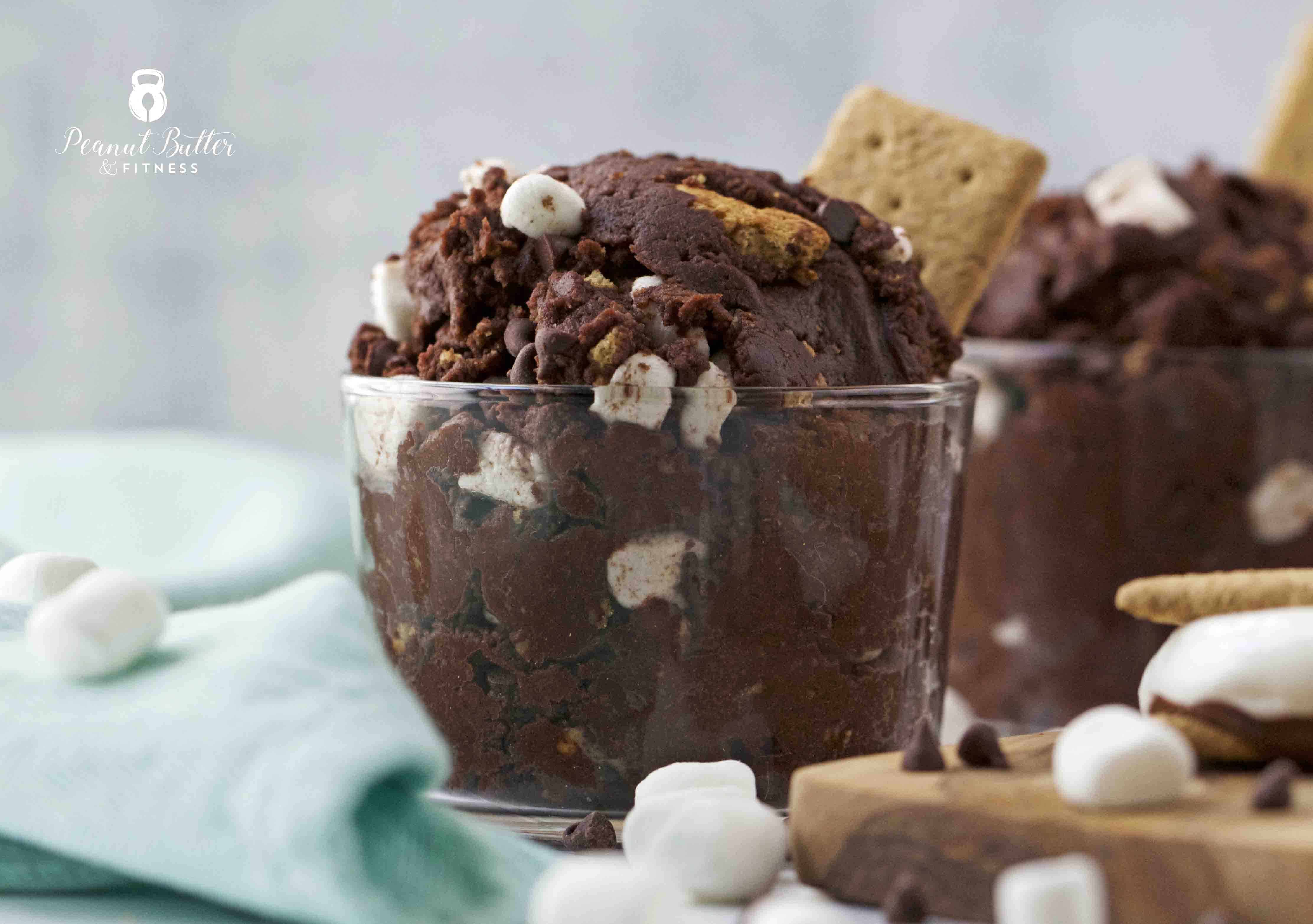 Enjoy!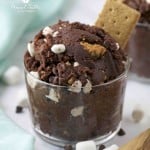 S'mores Protein Cookie Dough
Prep Time 30 minutes
Total Time 20 minutes
Servings 7 servings (1/4 cup / 65 grams each)
Calories per serving 188 kcal
Ingredients
1 15 oz can low sodium chickpeas
1/4 cup unsweetened vanilla almond milk (2 oz)
3 tbsp maple syrup (1 1/2 oz)
2 tbsp Skippy Natural Creamy Peanut Butter, melted (32 grams)
1 tbsp coconut oil, melted (14 grams)
1/2 cup mini-marshmallows or chopped marshmallows (23 grams)
3 graham cracker halves, crushed (23 grams)
1 scoop Cellucor Vanilla Casein Protein Powder (34 grams)
3 tbsp Nestle Toll House mini semi-sweet chocolate chips (42 grams)
2 tbsp dutch cocoa (10 grams)
Instructions
Drain and rinse chickpeas, then remove the outer shells of the chickpeas (the shells should come off easily).

Add chickpeas, almond milk, maple syrup, melted coconut oil, and melted peanut butter to a food processor or powerful blender.  Blend until smooth – you may have to stop and scrape the sides once or twice to help facilitate blending.  Try to avoid adding extra liquid unless you really need it.

Add protein powder and dutch cocoa to the food processor and continue to blend until mixed in and a thick dough has formed.

Remove the dough from the food processor and fold in chocolate chips, crushed graham crackers, and marshmallows.

Store in the refrigerator for up to 1 week.
Nutrition Facts
S'mores Protein Cookie Dough
Amount Per Serving
Calories 188 Calories from Fat 72
% Daily Value*
Fat 8g12%
Cholesterol 5mg2%
Sodium 101mg4%
Potassium 130mg4%
Carbohydrates 24g8%
Fiber 3g13%
Sugar 13g14%
Protein 8g16%
* Percent Daily Values are based on a 2000 calorie diet.