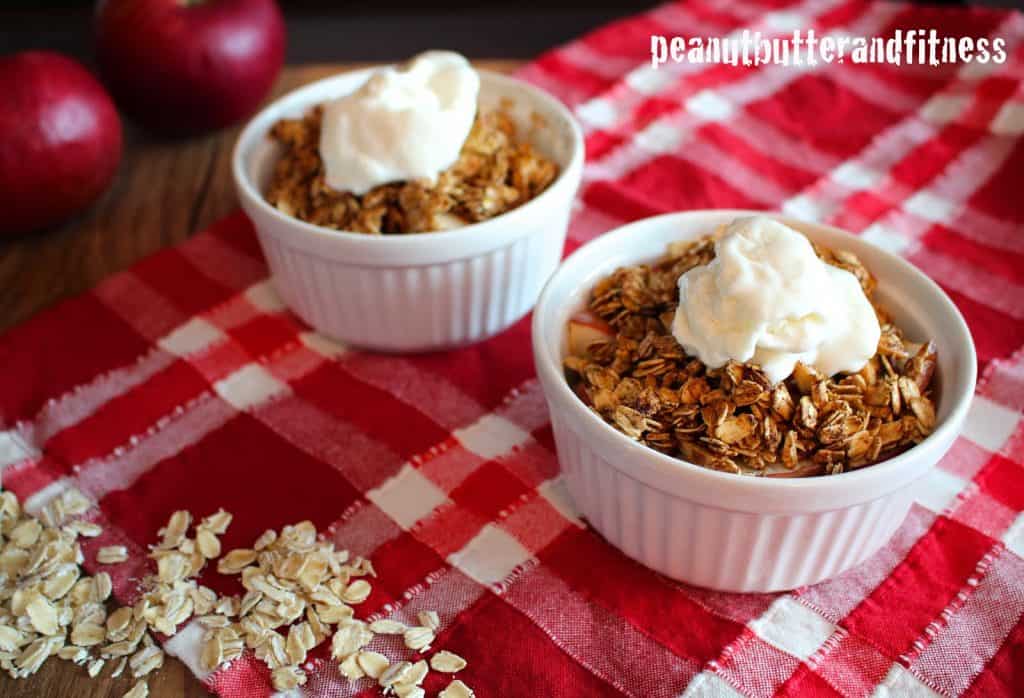 I know that fall is long gone and apple picking season went out the window with it, but I love apple crisp and I will eat it any time of the year.  I found some nice Macintosh apples at the grocery store the other day before I remembered that I already had some apples in my refrigerator.  Grocery planning fail! Oh well, I knew just what to do with them…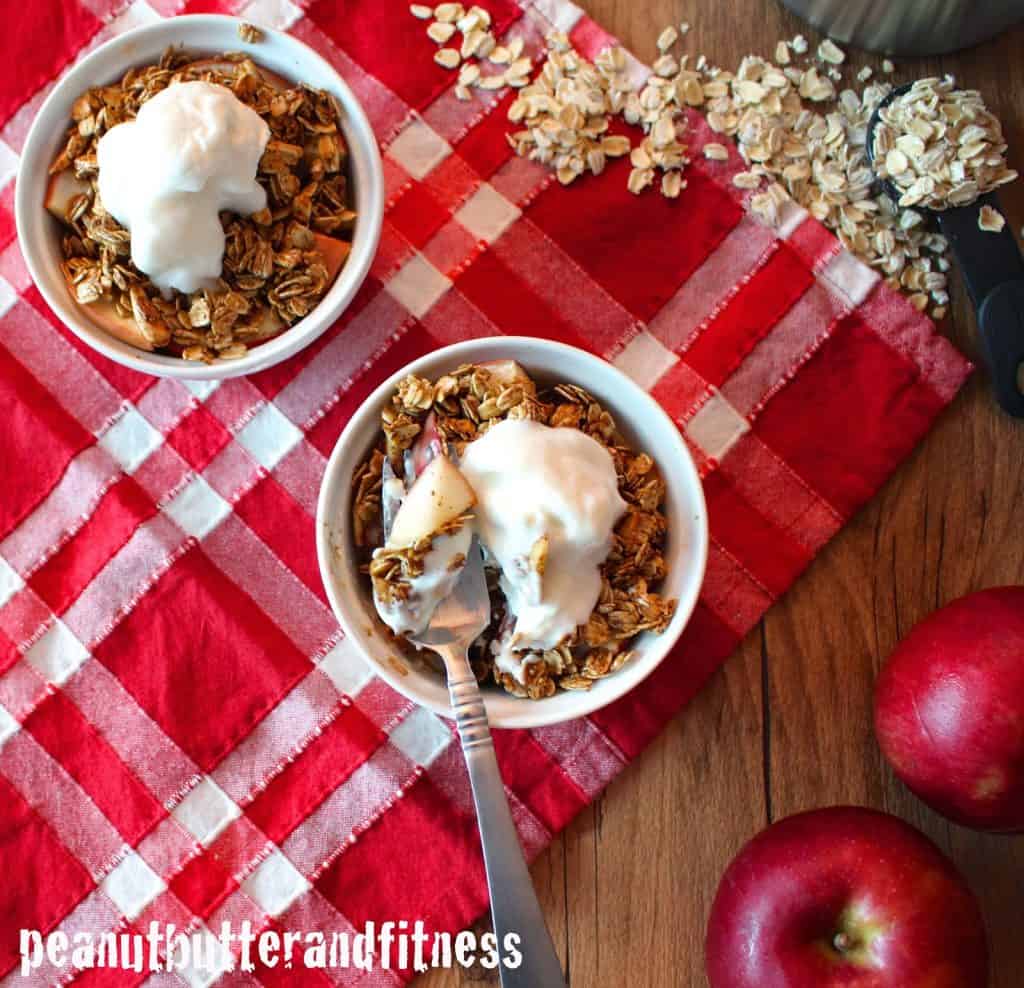 When I've made apple crisp in the past, I usually used lots of brown sugar and butter which is what most recipes call for.  But I knew I could make something delicious without all the extra fat and sugar…and the "a la mode" part? Well obviously it's necessary to top apple crisp with something cold and vanilla-ey but I cut out the fat from that part too and then snuck in some protein 🙂  And I ended up with a 200 calorie dessert that's still pretty healthy and very yummy!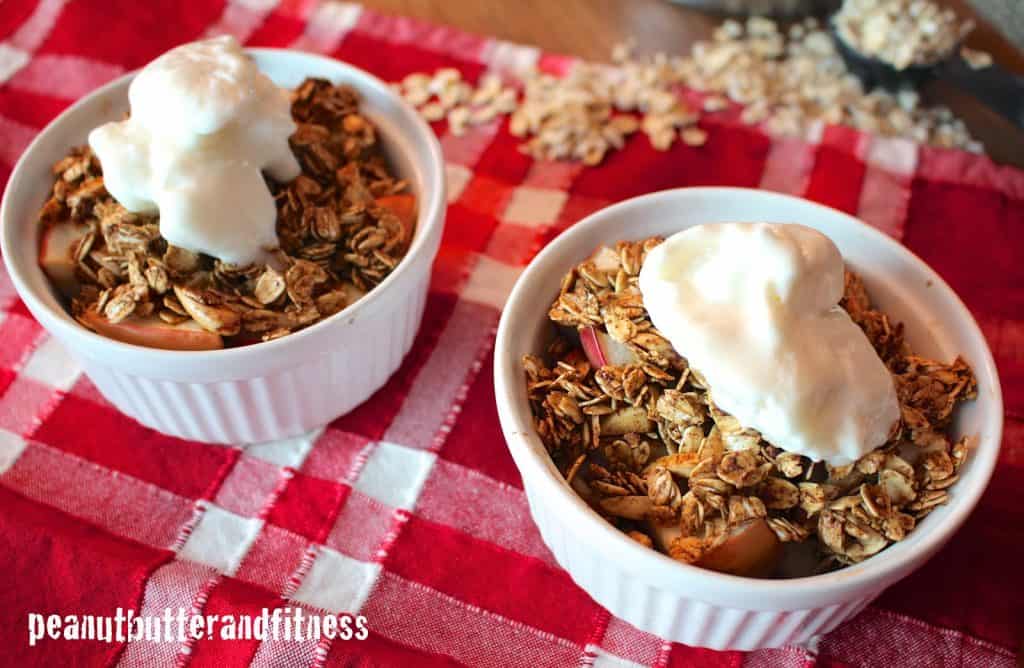 To get the right consistency of the yogurt so that it wasn't frozen rock hard, but still firm enough that it had an ice-cream-ish texture, I had to play with it a few times.  I ended up freezing mine completely in a bag and then thawing it out for about 30 minutes in the refrigerator before serving it.  It was nice and melty without being too soft.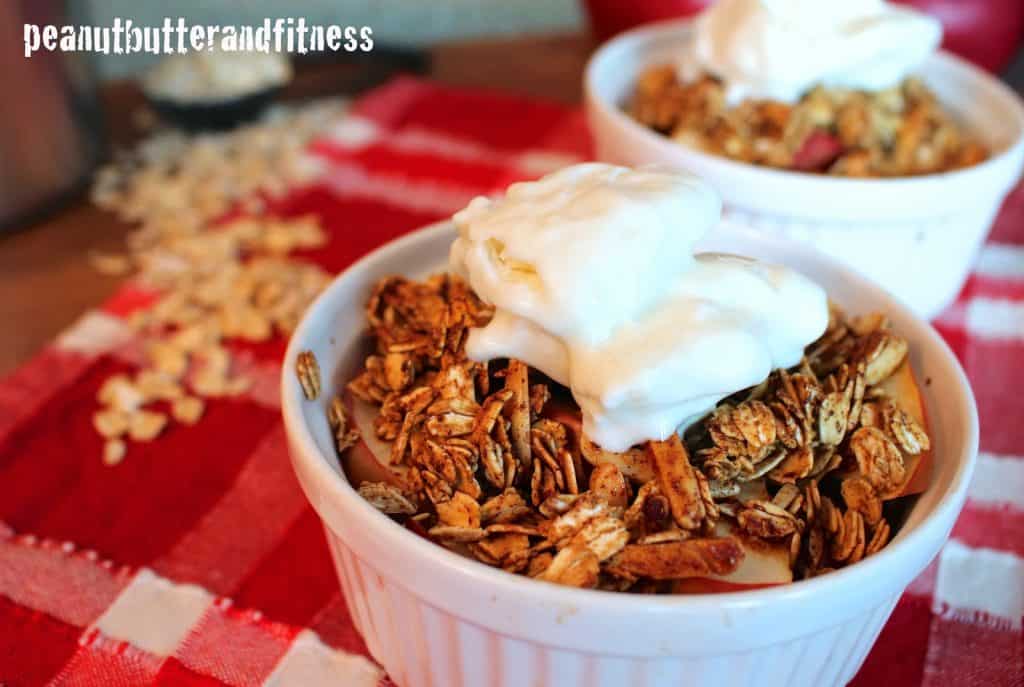 Skinny Apple Crisp "a la Mode"
Servings: 2 • Serving Size: 1 ramekin • Calories: 200 • Fat: 3 g • Protein: 10 g • Carbs: 34 g • Fiber: 4 g • Sugar: 18 g • Sodium: 117 mg • Cholesterol: 0 mg


Ingredients:
1.5 large (or 2 small) Macintosh apples, cored and chopped

5 tbsp rolled oats

1 tbsp slivered almonds

1 tbsp pure maple syrup

1 tsp lemon juice

1/2 tsp vanilla extract

1/2 tsp cinnamon

1/4 tsp McCormick's Vanilla Nut and Butter Flavor

Pinch of salt and apple pie spice

1/3 cup plain non-fat Greek yogurt

1 tbsp + 1 tsp vanilla protein (8 grams)

1 packet Truvia
Preheat oven to 350 degrees.  Spray two ramekins with non-stick cooking spray.

Add chopped apples to ramekin, filling almost to the top.  Add 1/2 tsp lemon juice to each ramekin.

In a small bowl, combine rolled oats, almonds, maple syrup, vanilla extract, cinnamon, Vanilla Nut and Butter Flavor, salt and apple pie spice.  Top the apples with oat mixture.

In another small bowl, mix yogurt, vanilla protein and Truvia until smooth.  Cover and place in freezer.

Place the ramekins on top of a baking sheet in case they overflow and bake at 350 degrees for 30 minutes or until the apples are soft.  Allow to cool a few minutes.

Top the apple crisp with partially frozen yogurt and serve.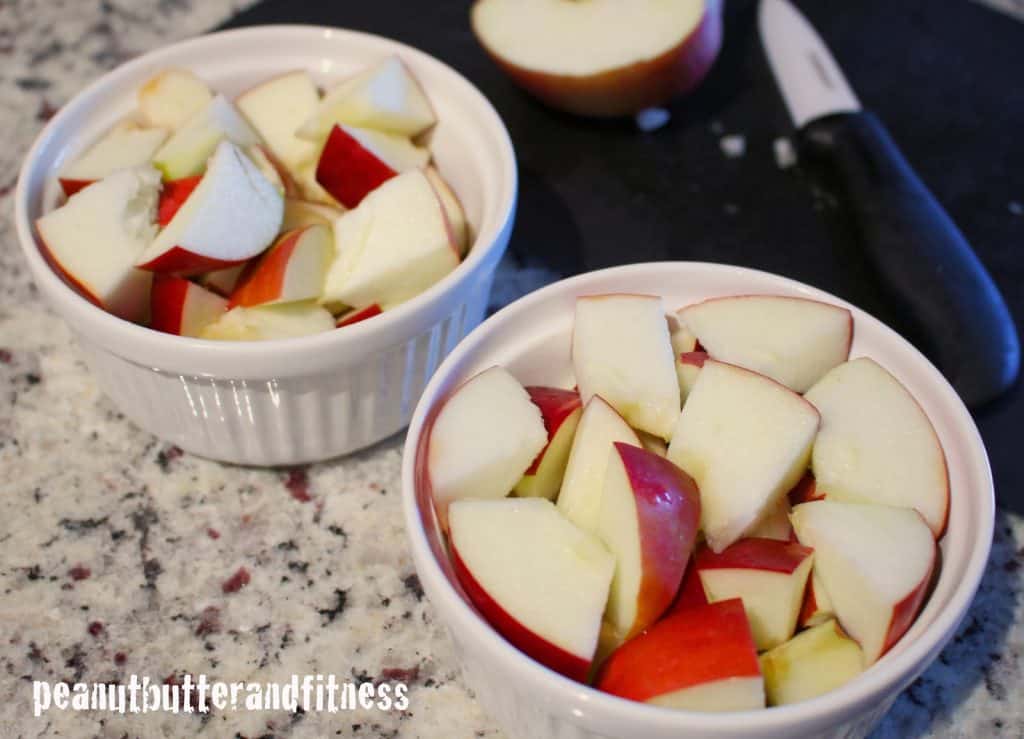 I filled the ramekins pretty much to the brim with chopped apples.  They settled in a good amount after baking…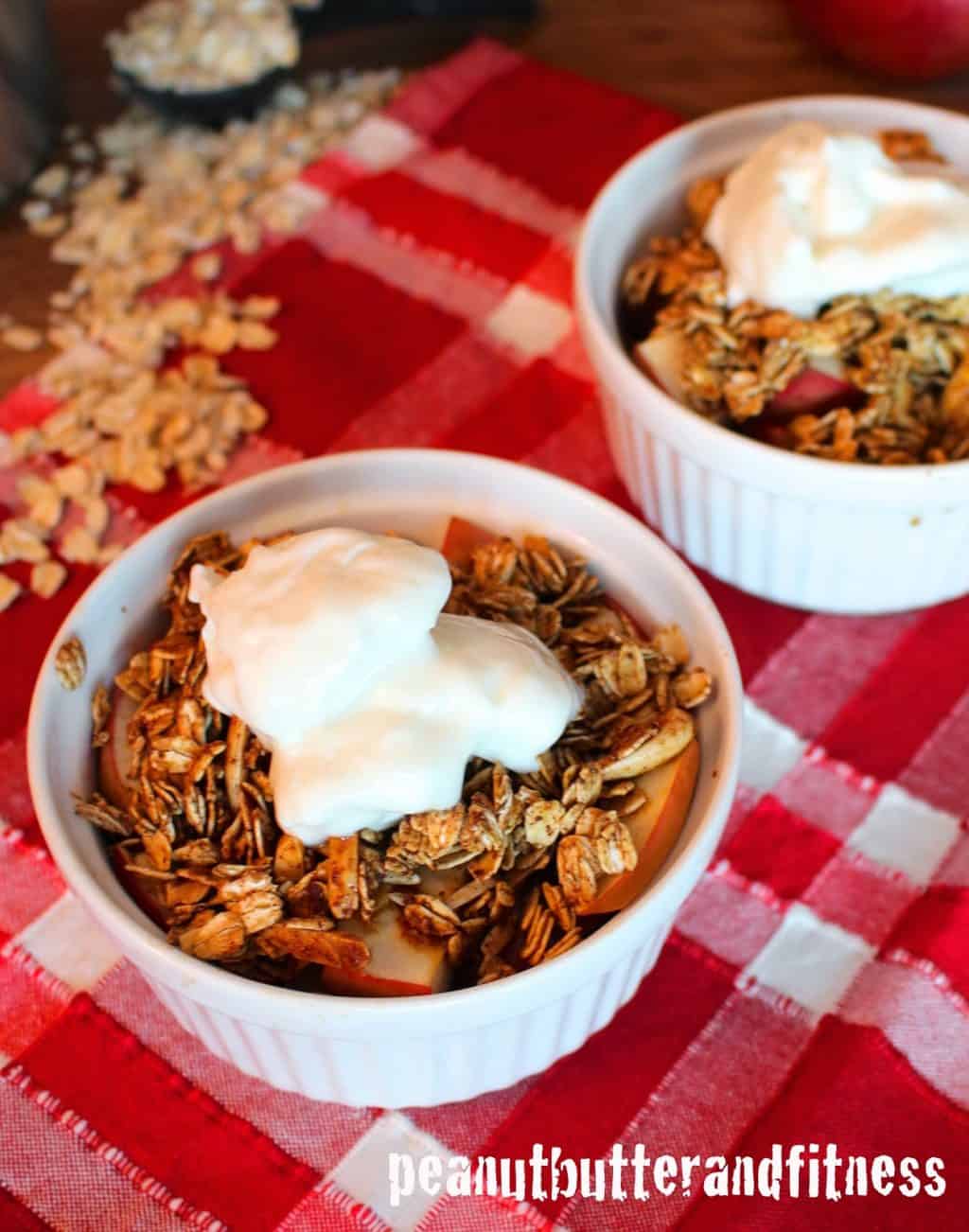 You may have noticed that I made the switch from Splenda to Truvia.  Which is better for you? It's debatable, I'll let you decide for yourself.  But I read up on a few articles that made me want to switch…check out a couple for yourself!