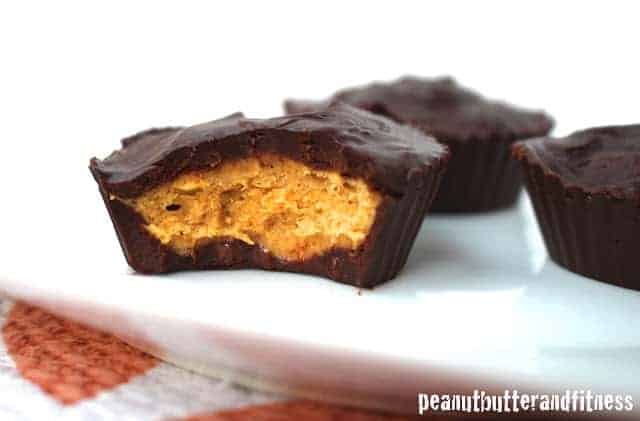 Hey guess what!! It's PUMPKIN everything season.  Pumpkin sweet, pumpkin savory, pumpkin snacks, pumpkin drinks, pumpkin dips, pumpkin candles…the list goes on and on.  Kinda like shrimp on Forrest Gump.  So here's my first one of the season and it's quite the treat – tastes super decadent with smooth, creamy chocolate and pumpkin cheesecake filling but each cup is only 88 calories with 4 grams of protein each!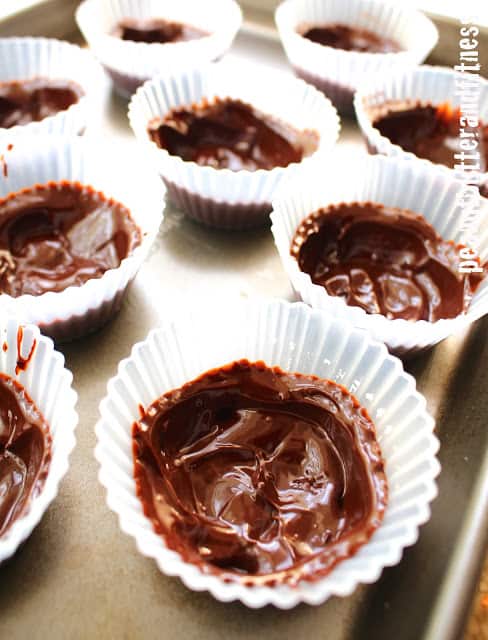 Normally when I make chocolate cups (like these health-ified Reese's cups) I use straight up melted dark chocolate but this time I wanted to try out a softer chocolate ganache type cup.  I think it turned out really well and these cups are so creamy when you bite into them!  This might sound weird, but the combo of chocolate and pumpkin totally tastes like pumpkin chocolate chip bread right out of the oven (which is awesome).
After you swirl the chocolate around to coat the bottom and sides of the silicone baking cups, stick them in the freezer to harden up before you add the pumpkin cheesecake filling.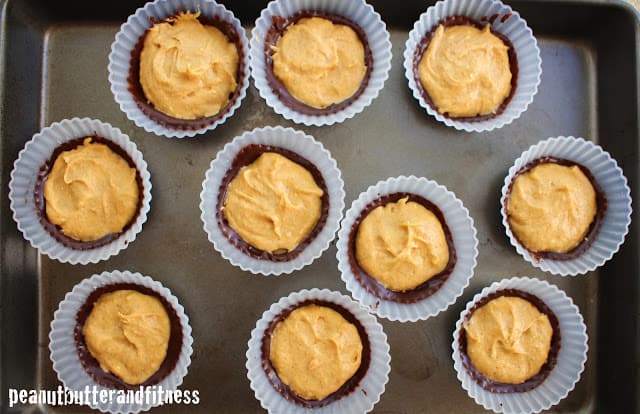 Then stick them in the freezer again before topping the pumpkin off with the final layer of chocolate.  After that last layer, go for one more round in the freezer – for longer this time – to make them easy to remove from the silicone cups.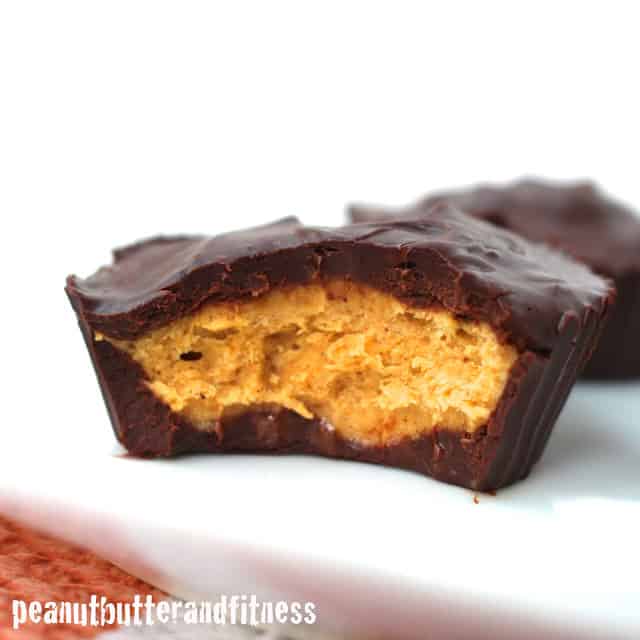 Protein Pumpkin Cheesecake Chocolate Cups
Yield: 10 cups • Calories per cup: 88 • Fat: 5 g • Protein: 4 g • Carbs: 9 g • Fiber: 2 g • Sugar: 6 g • Sodium: 57 mg • Cholesterol: 5 mgIngredients:
3/4 cup Guittard 63% extra dark chocolate chips
1/4 cup unsweetened vanilla almond milk
1/2 cup pumpkin puree
1/4 cup fat free cream cheese, room temperature
1/2 tsp cinnamon
1/4 tsp pumpkin pie spice
1 tsp vanilla extract
Arrange 10 silicone baking cups on a tray.
Place chocolate chips in a small bowl.
Microwave almond milk until it almost boils; approx. 30-45 seconds.  Pour almond milk over chocolate chips and stir until chips are melted and smooth.
Spoon about 2/3 of the melted chocolate into baking cups and using spoon, ensure sides of baking cups are covered evenly in chocolate to about 2/3 of the way up sides of the baking cups.  Set tray aside in freezer for 15-20 mins.
Mix remaining ingredients until smooth.  Spoon into silicone baking cups until pumpkin mix nearly reaches the top of the chocolate.  Set aside in freezer for 30 mins.
Spoon remaining chocolate mix over pumpkin until completely covered.  Set aside in freezer for at least 1-2 hours until chocolate is set and chocolate cups can be removed from the silicone.  Store in refrigerator for up to 10 days.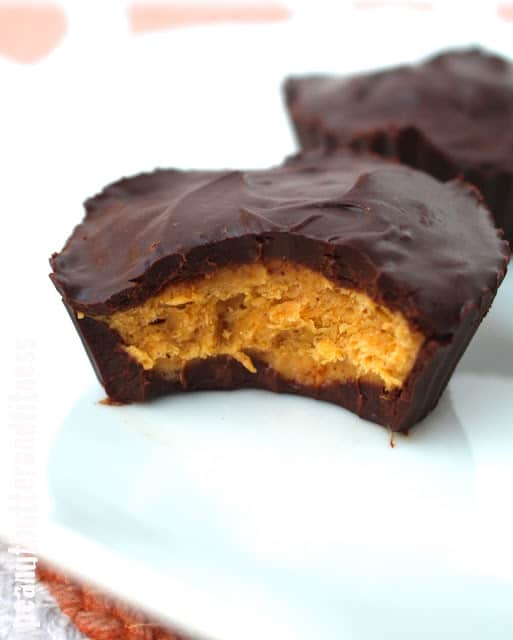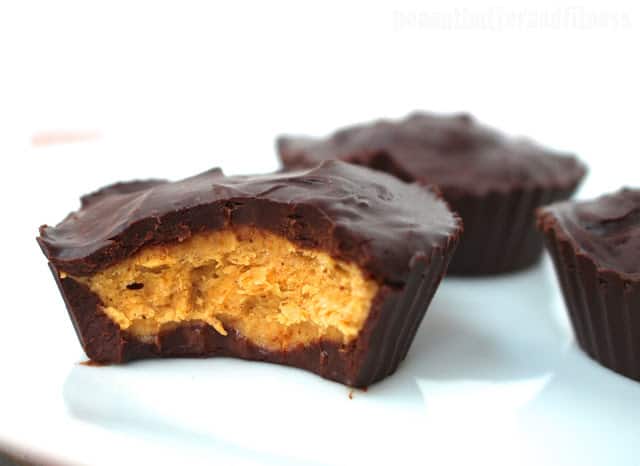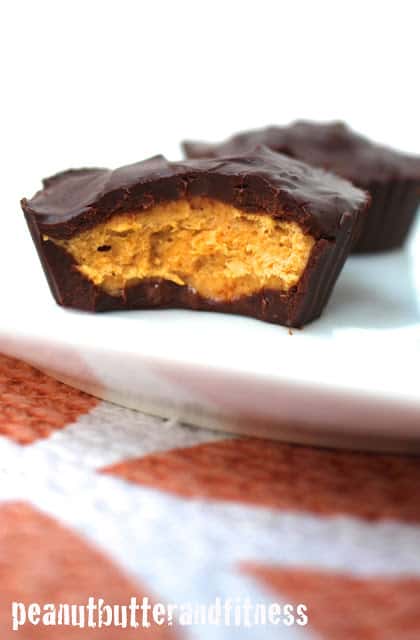 SaveSave