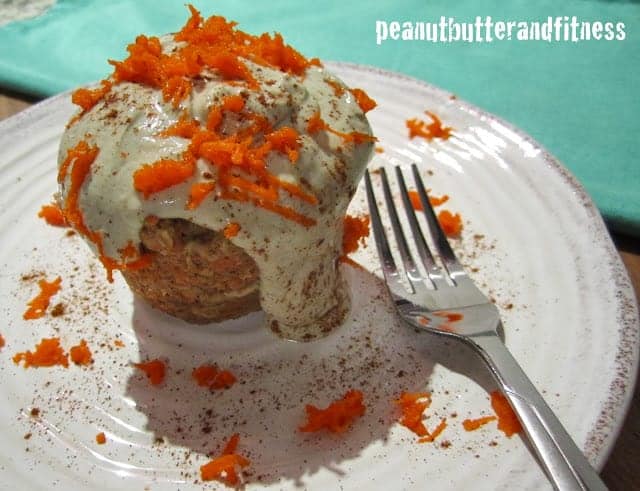 Cake in a mug you say? Quick and easy you say? Ok, I'll give it a shot.


I've been hearing and seeing a lot about mug cakes lately so I decided I'd try to use up some of the carrots I have sitting in my fridge.  And guess what! It's awesome.  As I suspected.  It took me a few tries to get the recipe right so that the cake would be moist and flavorful, but I think I got it 🙂  So if you're craving some carrot cake but don't want all the added oils/butter that's in the regular stuff, this is a winner.


Plus, it's loaded with protein for all you gym rats out there who need the muscle boost!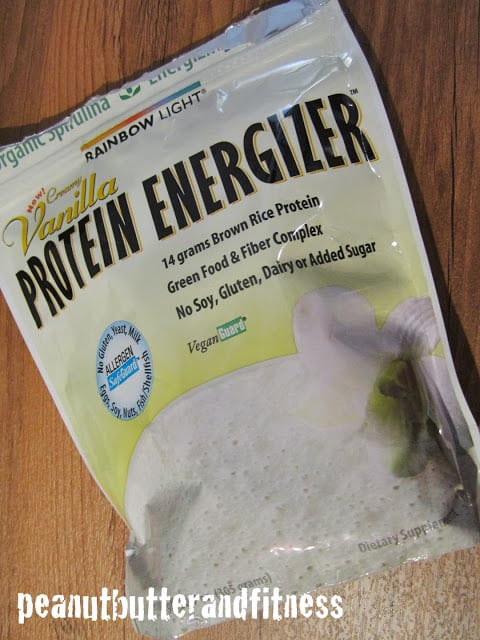 I actually found this protein at Publix in the health section.  This is a gluten-free organic brand.  It tastes pretty good in shakes, but it can be a little gritty in milk unless you're using it with some fruit.  If you want to be extra fancy (or get lots of frosting), you could cut the cake in half, make more frosting and put some in the middle too.  Come to think of it, I'll be doing that next time.  I love frosting.  And I don't feel bad since this is healthy frosting!


Protein Carrot Mug Cake
Makes 1
Ingredients:
2 egg whites
1/4 cup quick oats
Heaping 1/4 cup grated carrot (I used 1 medium carrot)
1/2 tbsp vanilla protein powder
1/4 tsp cinnamon
1/8 tsp nutmeg
1/4 tsp vanilla extract
1/4 tsp baking powder
1 tbsp unsweetened vanilla almond milk (or regular, I like the taste of the unsweetened vanilla almond milk though)
1 packet Splenda
Frosting Ingredients:
2 tbsp plain non-fat Greek yogurt
1 tsp vanilla protein powder
1 tsp unsweetened vanilla almond milk
1 packet Splenda
Mix all dry cake ingredients in small bowl.  You can do it right in the mug, but depending on the size of your mug, this could make two.  I used one of the Starbucks city mugs – they're pretty wide.
Add grated carrot, egg whites, milk and vanilla extract.  Mix well.
Spray your mug with non-stick cooking spray like Smart Balance.  Or you can coat it with coconut oil.
Pour the mixture into your mug.  Be careful not to fill it past half full, the cake rises pretty high.
Microwave for about 2 minutes.  I had to take mine out at about 1 minute in to let it settle down and then put it back in to finish cooking.  You can keep it in the mug or plate it to serve.
Combine frosting ingredients and top the cake with frosting.
Add a dusting of cinnamon and some extra grated carrots if you want to and enjoy!