***Note: As of December 2020, this company no longer makes this product.***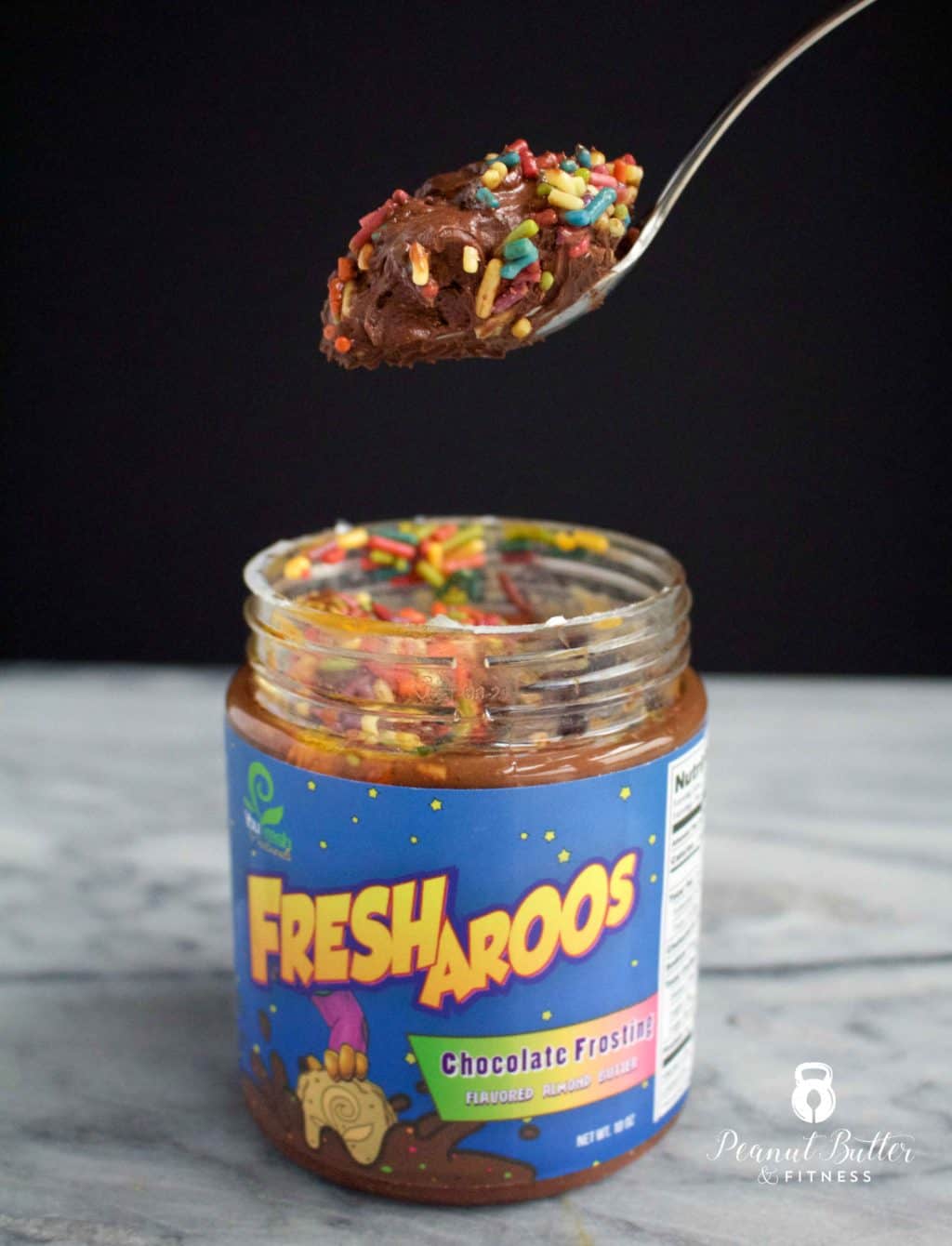 It's Product Review Saturday once again! This week I'm trying out this new line of products from YouFresh Naturals called Fresharoos. They're throwing it back to the 90s with Dunkaroo-reminiscent treats – specifically they've got this Frosting Flavored Almond Butter and little packs of protein cookies and almond butter frosting. I was a sucker for Dunkaroos back in the day so I couldn't help myself…I had to give them a try.
Speaking of "giving stuff a try," I literally have a stack of treat filled boxes in my apartment right now to taste test and review for you guys. I may have gone a little buck wild with my hunt for new/awesome products. I've got a couple new Quest for the Best posts in the queue for the new year, plus a bunch more of these single(ish) product reviews. If you have something specific you'd like me to try out, be sure to leave me a comment here and let me know!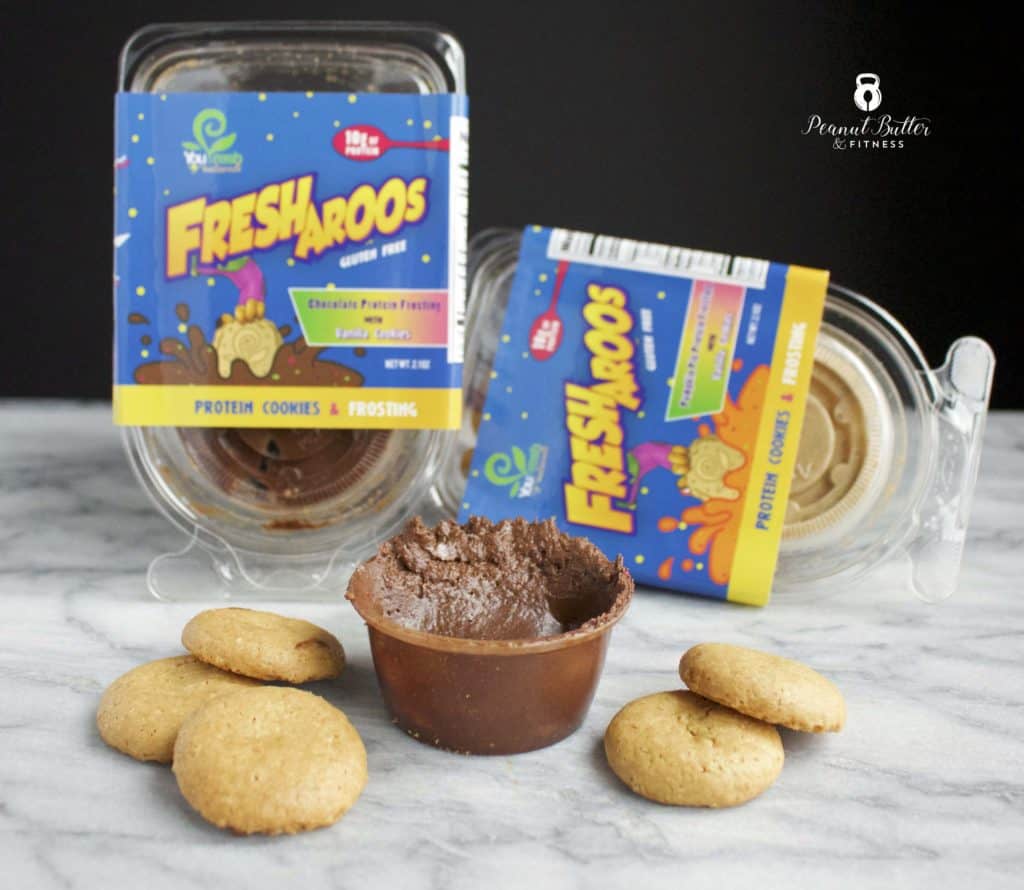 When I first looked at the ingredients list, it wasn't (and still isn't) totally clear to me whether I I should be alarmed about the fact that the second one listed in the jar of almond butter frosting is palm shortening. I've heard some bad things about palm oils before, so I went hunting for some information. Palm shortening is just palm oil that has had some of the unsaturated fats removed so that it's a solid at room temperature. This Harvard doctor says that while it's not a health food, it's not terrible for you either; this EatingWell article points out the high saturated fat content and environmental concerns. My personal take? It's probably okay for the occasional treat, but not something I want to be eating everyday.