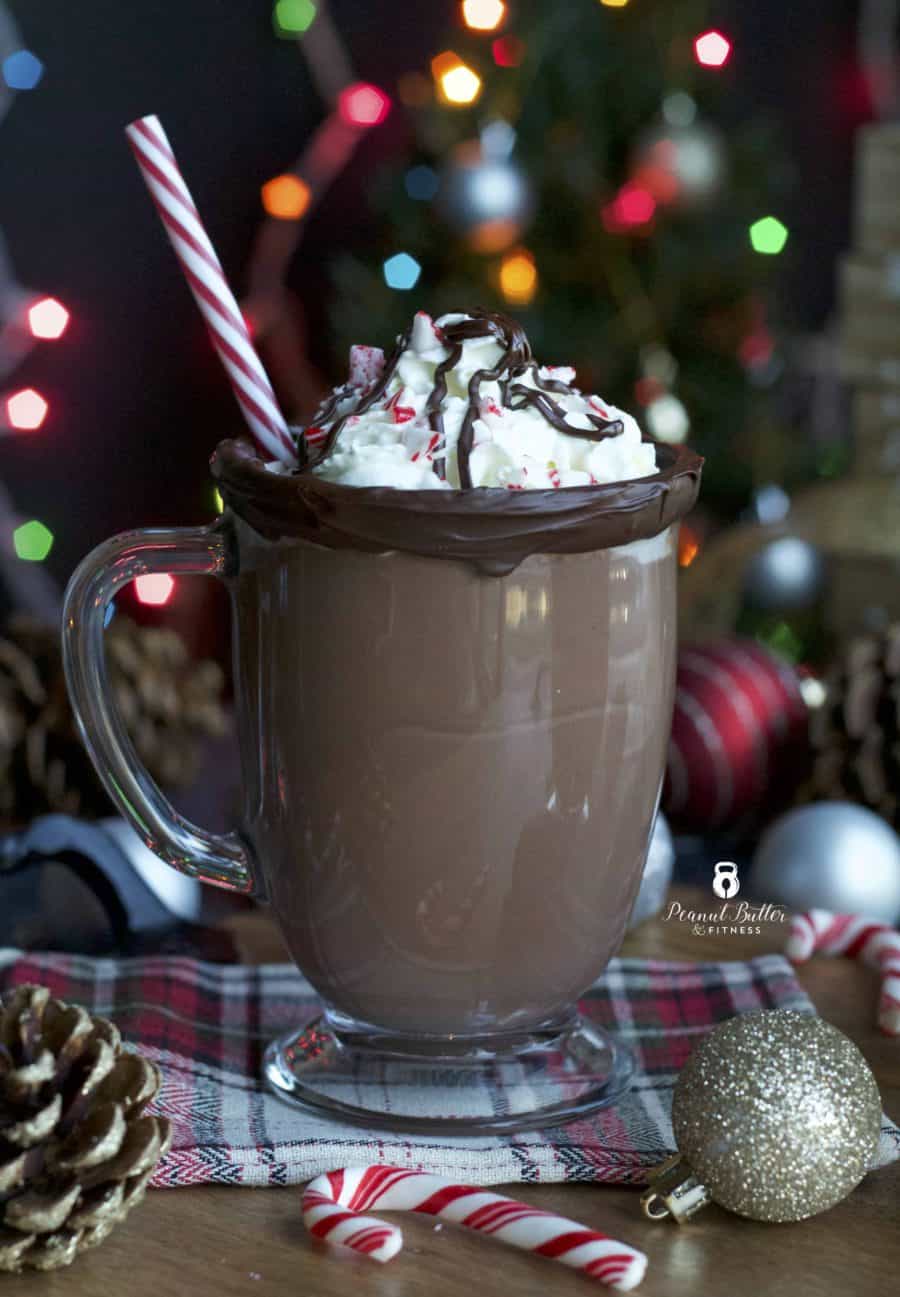 Welcome to 24/7 Christmas music season! Today is my last day of Thanksgiving break between semesters, so I'm enjoying it as much as I can before homework and studying start back up tomorrow. I've got not one, but TWO trees up 😉 One of them is in the background of this photo all decorated, the other is still kind of bare except for the star.  I'll get around to decorating it today, I hope!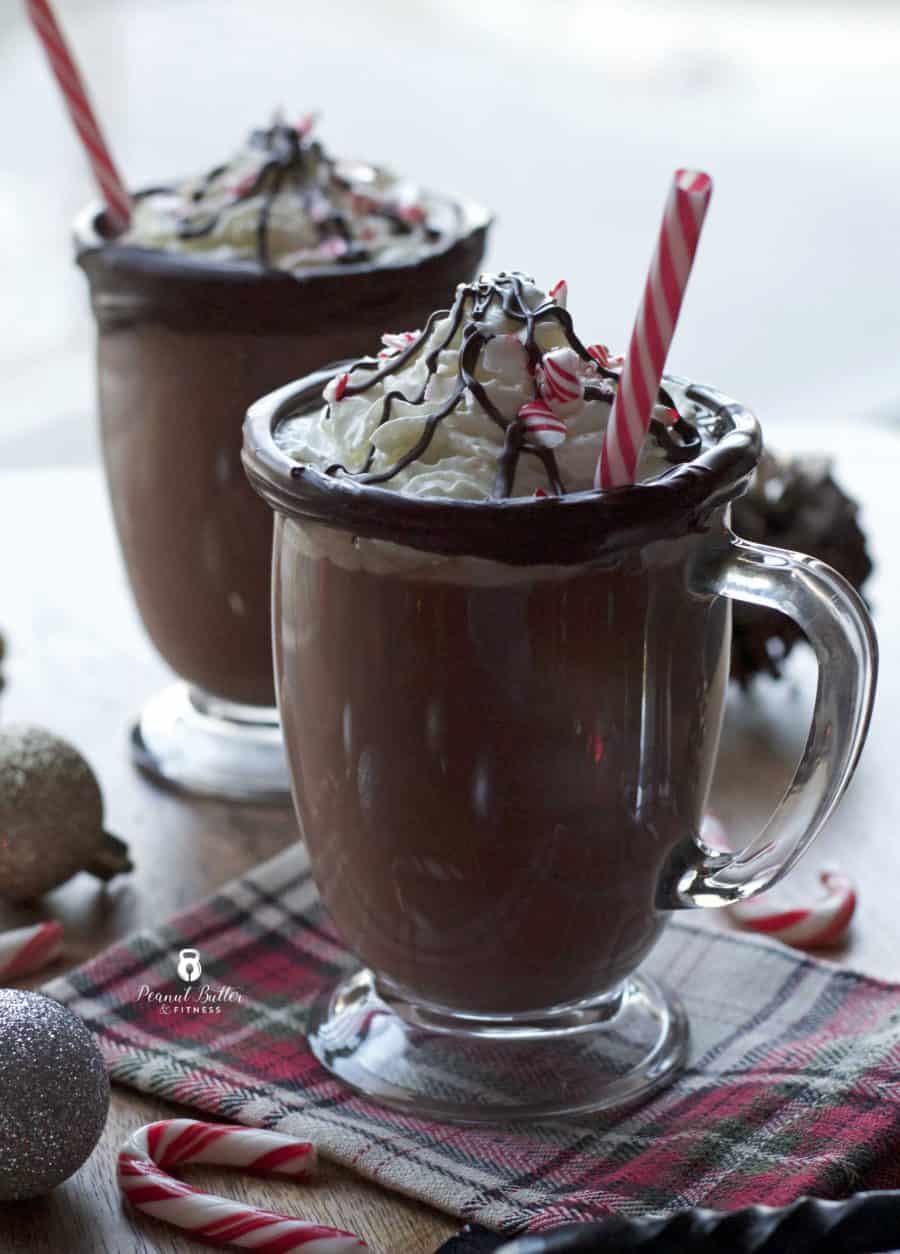 Now, we all know that Starbucks makes some bomb-diggity holiday drinks, but most of them are loaded down with sugar or just generally don't have as much protein as we might like.  So I decided to make my own Peppermint Mocha Latte with a big protein kick!  The nutrition info below includes the whipped cream on top too.
For all those MyFitnessPal users out there, I decided to try sticking a barcode in the recipe card to make it easier to log this treat!  Hopefully I'll be able to keep up with the barcodes on future recipe cards, buttttt grad school sucks and I'm not positive I'll be able to make the time to continue doing it.  Cheers to trying!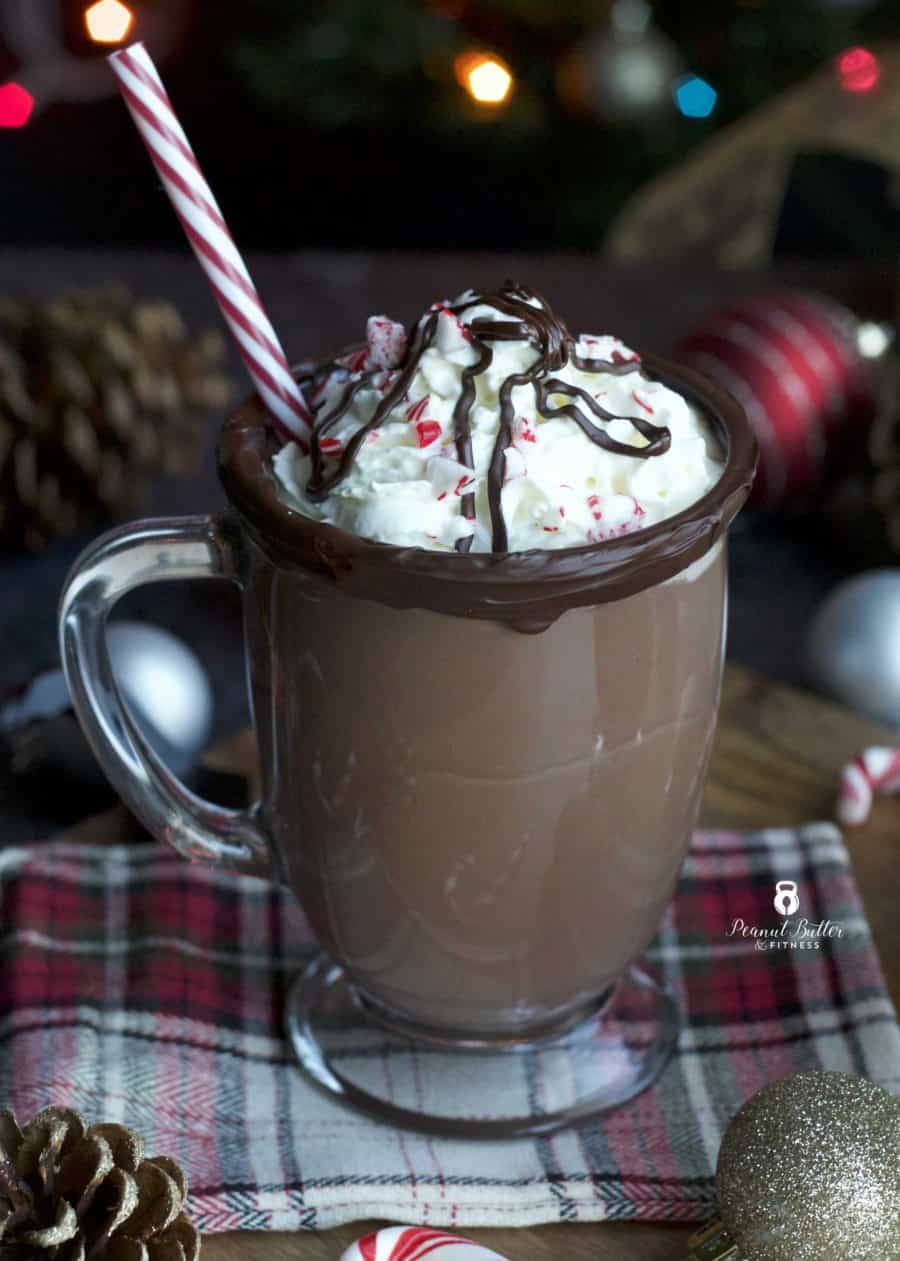 A word of warning about making hot drinks with your whey protein – not all of them can handle the heat!  I tried this with both Cellucor brand and Lean Body for Her by Jamie Eason brand…the Lean Body brand ended up turning into a gelatin as it cooled down.  I know some other brands will curdle as soon as they hit the heat.  Anyway, my point is that I can only vouch for Cellucor working well in this hot drink recipe, though I've heard that the Premier Protein ready-to-drink shakes work well in coffee too.
Scan this barcode into MyFitnessPal to log it!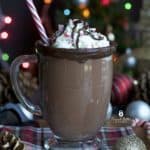 Peppermint Mocha Protein Latte
Prep Time 15 minutes
Total Time 15 minutes
Servings 2 servings (16 oz per serving)
Calories per serving 198 kcal
Ingredients
2 1/2 cups unsweetened vanilla almond milk
1 cup strong brewed coffee or espresso
2 tbsp dutch cocoa
1/2 tsp peppermint extract (adjust to taste)
1/2 cup fat free whipped cream
Optional: crushed candy canes and melted chocolate for topping
Instructions
Add almond milk, whey protein, and dutch cocoa to a large protein shaker and shake until well mixed.

Add coffee and peppermint extract to a medium pot. Heat over medium heat. Slowly add protein mixture to coffee while stirring. Cover and continue to heat until hot, but do not allow it to boil.

Pour lattes into two 16-oz serving glasses. Using a milk frother, froth lattes so that whipped cream will rest on top. Top with whipped cream and crushed candy canes if desired.
Recipe Notes
I used this milk frother.
Nutrition Facts
Peppermint Mocha Protein Latte
Amount Per Serving
Calories 198 Calories from Fat 45
% Daily Value*
Fat 5g8%
Cholesterol 35mg12%
Sodium 465mg20%
Potassium 44mg1%
Carbohydrates 9g3%
Fiber 5g21%
Sugar 3g3%
Protein 26g52%
* Percent Daily Values are based on a 2000 calorie diet.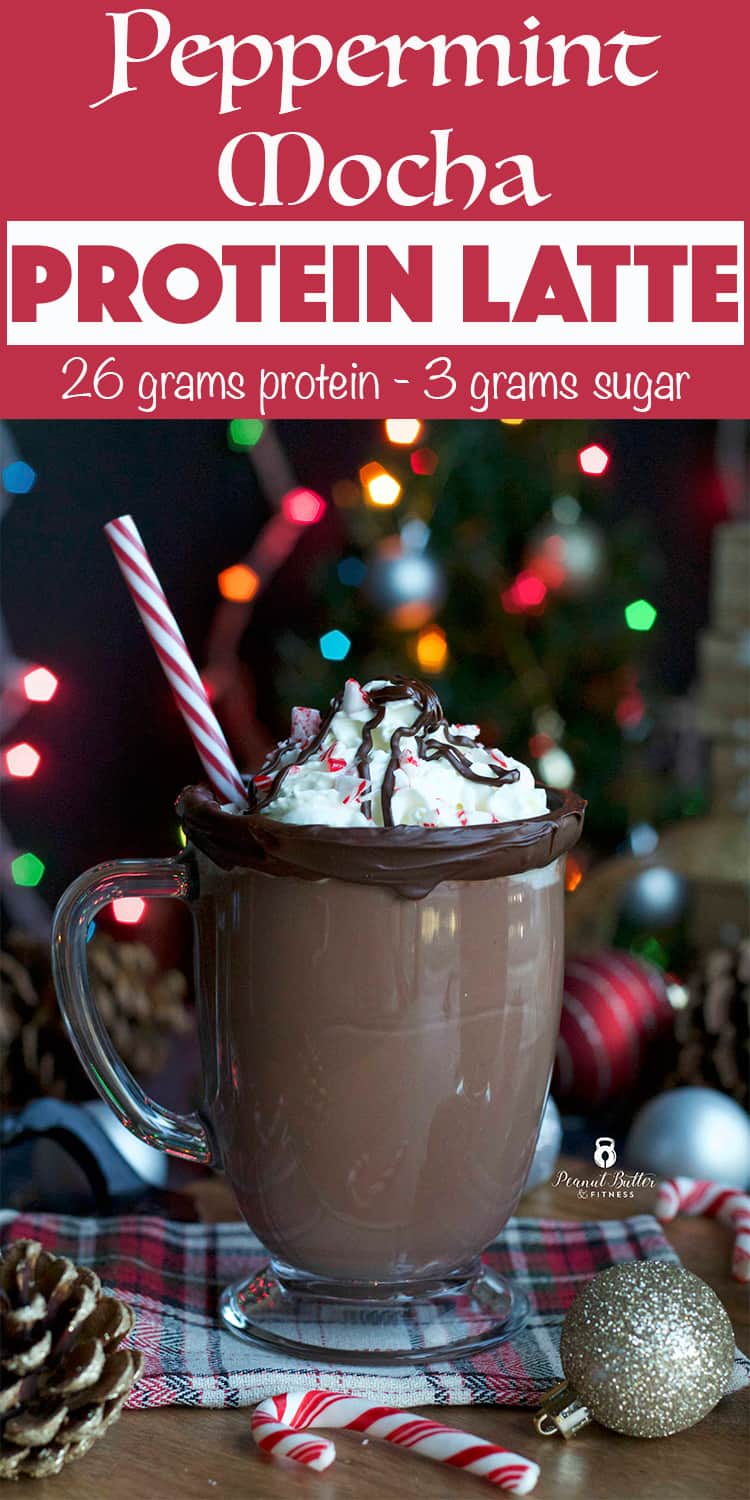 SaveSave
SaveSave
SaveSave
SaveSave
SaveSave
SaveSave