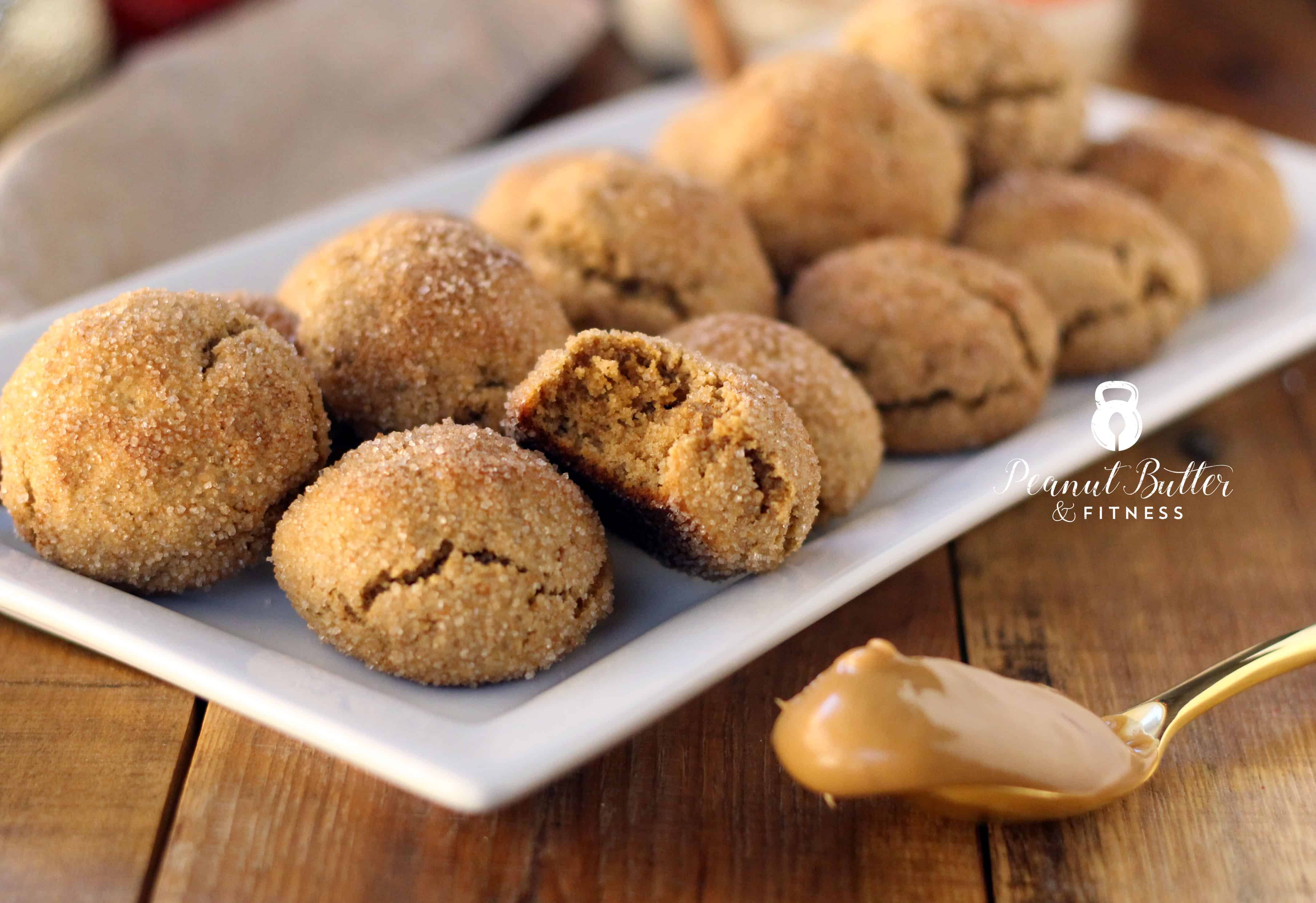 Alright, here's another cookie recipe to add to your arsenal…Peanut Butter Protein Snickerdoodles!!! <3  You know I couldn't resist adding some peanut butter to this classic cookie.  I actually really love the combination of peanut butter and cinnamon too (I eat it all the time with some Greek yogurt as a dip for apple slices) so this was a natural choice for me.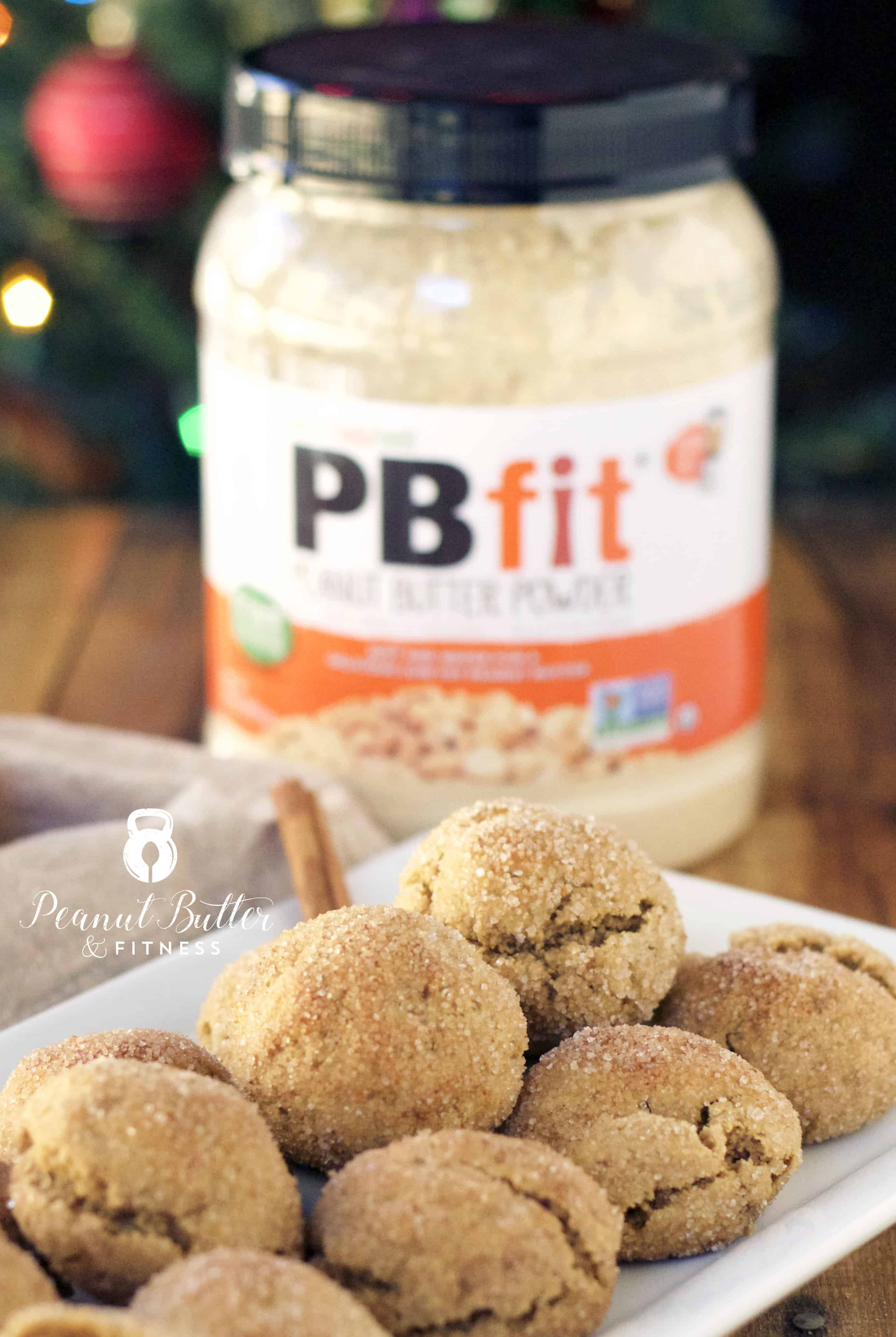 Plus, the nice folks over at Better Body Foods were kind enough to send me some of their PB Fit peanut butter powder to try out and I really wanted to make a cookie with it.  If you've never had peanut butter powder before, it's like this miraculous, life giving food that you can mix with water or yogurt or whatever you want to give a peanut butter flavor or a peanut buttery consistency without all the fat that comes from oil in the real thing.  I use it all the time for my PB&J Overnight Oats and the apple dip that I talked about above.  I'm normally a PB2 girl though, so how does PB Fit compare?    Both have only 3 ingredients – peanuts, sugar and salt (PB Fit specifies that they use coconut palm sugar).  I can buy both of them on Amazon – a 30 oz tub of PB Fit sells for $15.68 and a 2 pack of 16 oz jars of PB2 sells for $13.79.  The nutrition is pretty similar for both.  Both are non-GMO, both are gluten free.  The difference that I see is the kind of sugar used – PB Fit uses coconut sugar and PB2 is unspecified.  Some research points to coconut sugar as a better option because it has a lower glycemic index than regular sugar, meaning that it doesn't cause a spike in blood sugar.  The jury is still out on this notion in some circles, but hey, it might be worth making the switch!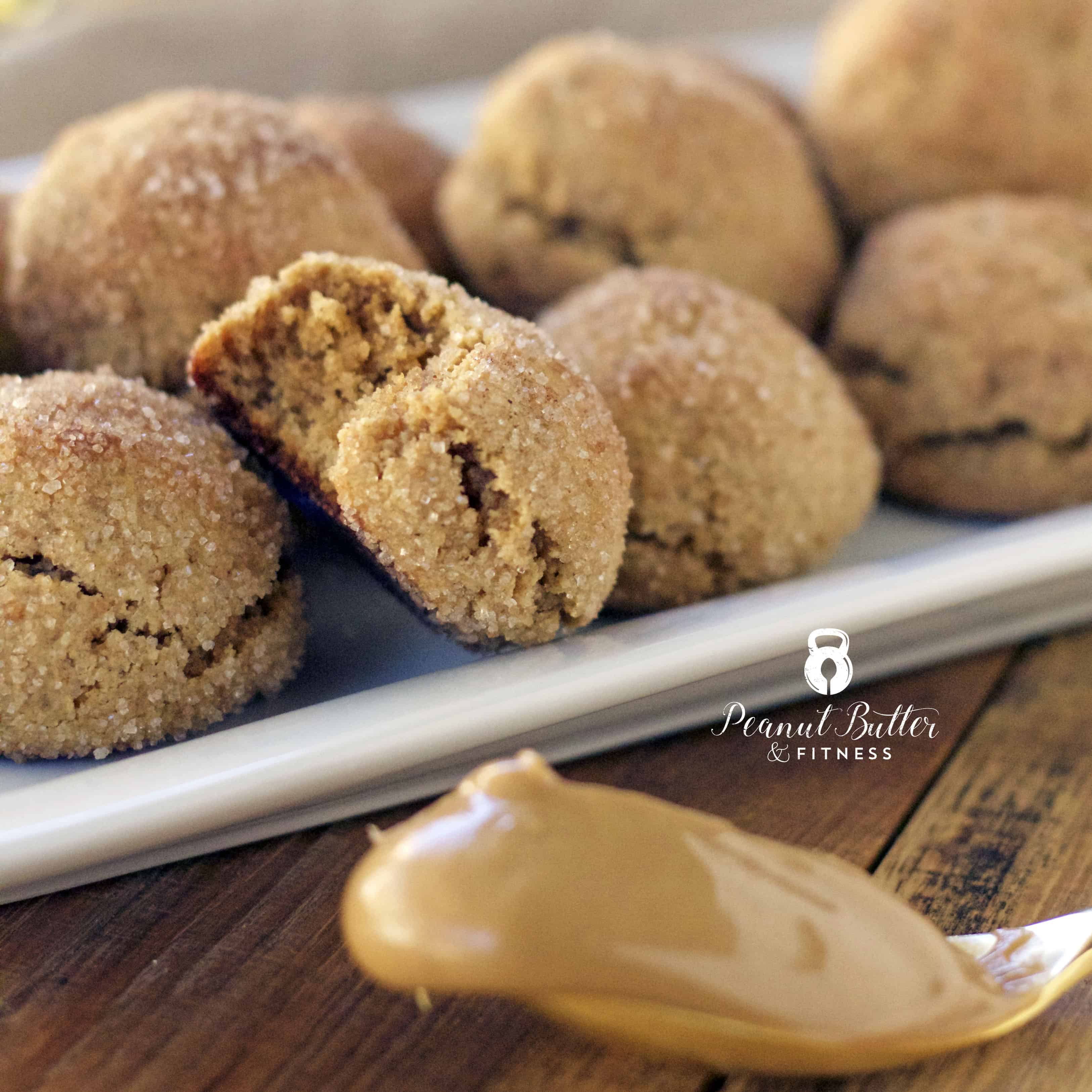 Now, back to the cookies.  I attempted another video (see below recipe) so you can see how nice and soft these bad boys are on the inside…borderline undercooked even, but that's how I like my cookies so I'm a happy camper.  Don't forget to pick up a cookie scoop to help out with turning them into balls – the dough is very sticky otherwise!  You could also choose to flatten them a little bit with the back of a spatula before they go into the oven…mine are a little puffy because the peanut butter was keeping them nice and stuck together 🙂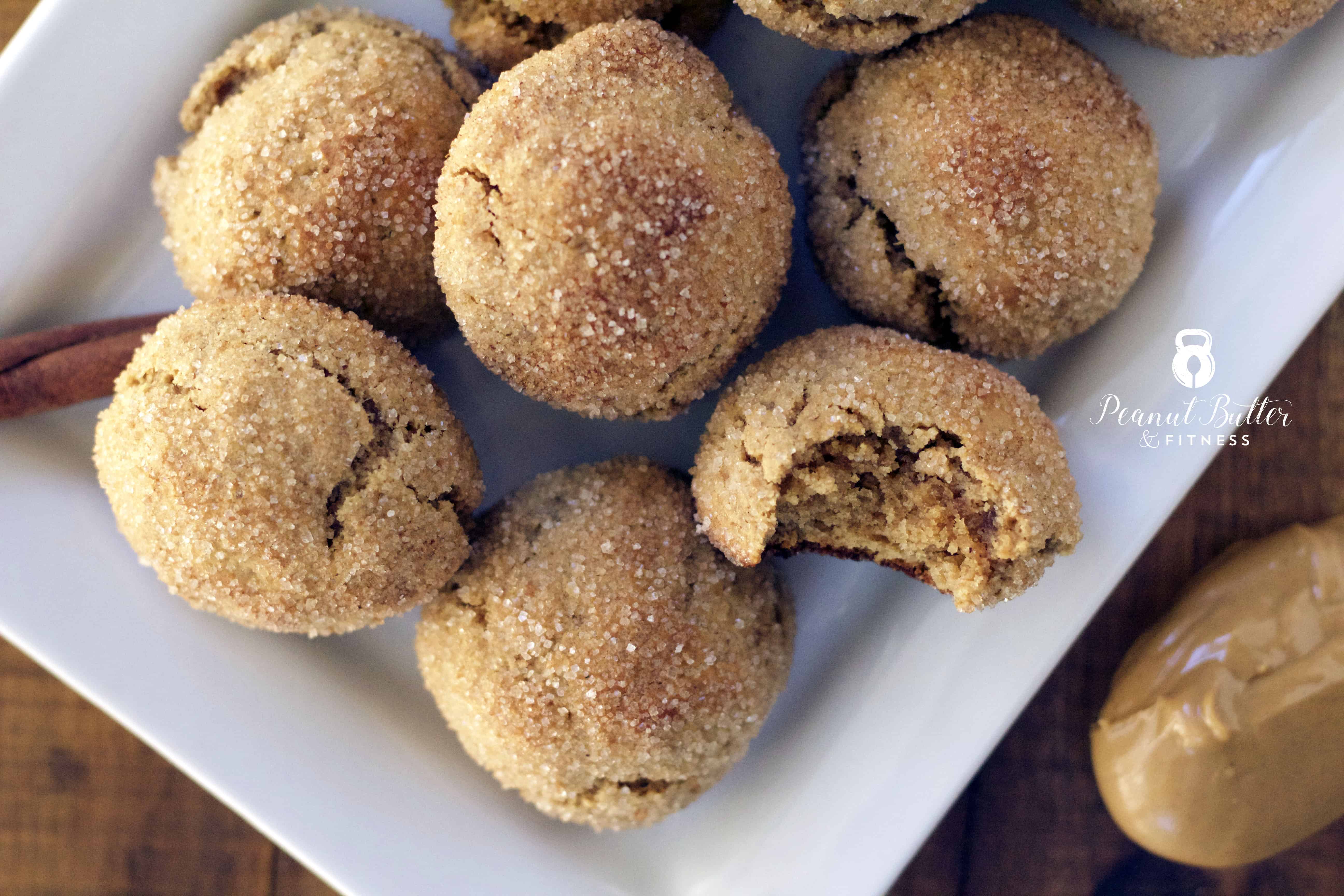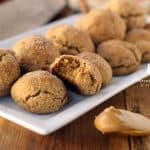 Gluten Free Peanut Butter Protein Snickerdoodles
Prep Time 15 minutes
Cook Time 10 minutes
Total Time 25 minutes
Servings 20
Calories per serving 105 kcal
Ingredients
1 1/2 cups almond flour
1/3 cup tapioca flour
1/3 cup coconut sugar
1/4 cup PB Fit peanut butter powder
1 tsp cinnamon
1/2 tsp baking soda
1/4 cup Skippy Natural Creamy Peanut Butter , melted
1/3 cup unsweetened applesauce
1 egg
1 tbsp honey
1 tsp vanilla extract
For rolling:
1/4 cup granulated sugar (I used coconut palm sugar)
1 tsp cinnamon
Instructions
Pre-heat oven to 350 degrees. Line a baking sheet with SILPAT or parchment paper.

Mix dry ingredients, then add wet ingredients and mix until well combined. Refrigerate dough at least 30 minutes.

With the help of a small cookie scoop (~1.5 tbsp scoop), roll dough into approximately 1 inch balls. Roll dough balls in granulated sugar and cinnamon until evenly coated, then place on baking sheet.

Bake at 350 degrees for 10 minutes. The cookies will feel slightly underdone. Cool the cookies on the baking sheet to help firm them up or remove them to a cooling rack for extra soft cookies.
Nutrition Facts
Gluten Free Peanut Butter Protein Snickerdoodles
Amount Per Serving
Calories 105 Calories from Fat 54
% Daily Value*
Fat 6g9%
Cholesterol 11mg4%
Sodium 43mg2%
Carbohydrates 9g3%
Fiber 1g4%
Sugar 6g7%
Protein 5g10%
* Percent Daily Values are based on a 2000 calorie diet.
Hey look, another cookie video!  Woo hoo! Sorry it's blurry, I'm still working on my video skills.  You can see the