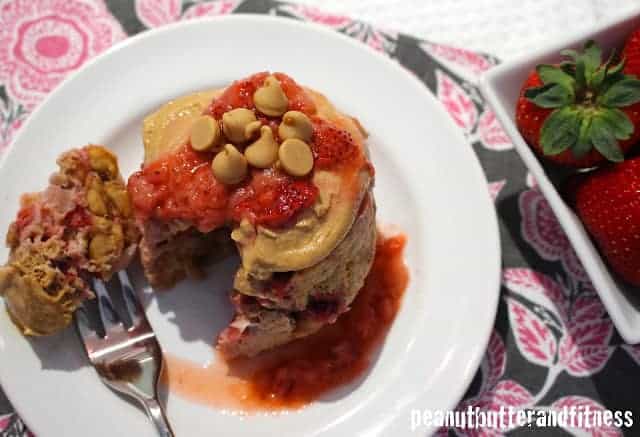 It's been too long since I've been on to blog anything! I've been busy with Halloween festivities and the Tough Mudder I ran this past weekend up in Central Florida.  I will definitely be doing one of those again, I had so much fun! I thought I was going to be dying since it's a 12 mile course and I don't really do distance running.  But the obstacles broke up the run nicely and the mud, rain, ice and people kept it interesting.
After the race I had a pretty solid cheat weekend, including football food and beer while watching the Steelers, so now I'm trying to get back on the bandwagon :/  Who says the bandwagon can't include comfort food though?  Sometimes I just love peanut butter and jelly for dessert, it's not too heavy but still a good sweet treat.  Sadly, it's not enough to sweeten up the Steelers losing record this year…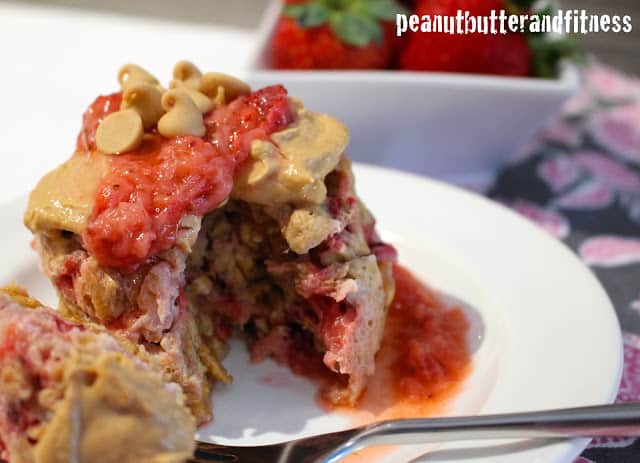 PB&J Mugcake
Servings: 1 • Calories: 230 • Fat: 8 g • Protein: 16 g • Carbs: 36 g • Fiber: 5 g • Sugar: 10 g • Sodium: 364 mg • Cholesterol: 0 mg 
Ingredients:
1/8 cup quick oats
2 tsp PB2 (powdered peanut butter)
1/4 tsp baking powder
1 packet Splenda
Pinch of cinnamon
1 tbsp peanut butter chips
1 egg white
1/2 tsp vanilla extract
2 large strawberries, chopped
1 tsp mashed strawberry with juice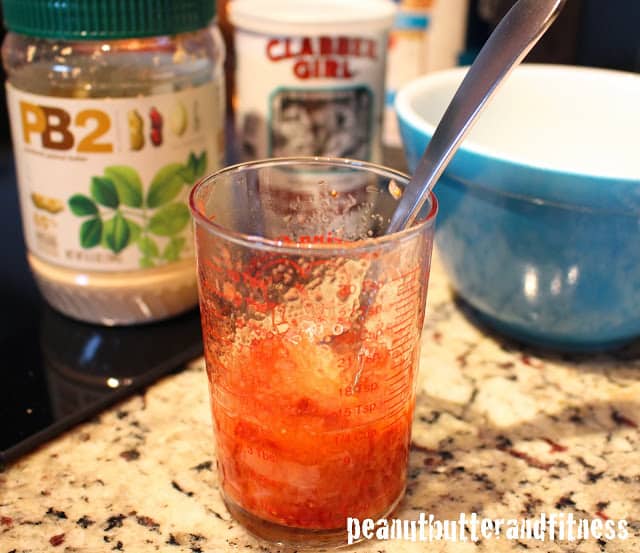 Frosting Ingredients:
2 tbsp + 1 tsp PB2
1 tbsp + 1 tsp unsweetened vanilla almond milk
2 tsp plain non-fat Greek yogurt
2 packets Splenda
Directions:
Mix all cake ingredients in a bowl.  (Tip: to mash the strawberry for the juice, stick it in a glass bowl and microwave for 15 seconds, then mash it with a spoon and measure out 1 tsp.)
Spray a microwave safe mug with non-stick cooking spray and pour cake mixture into mug.
Microwave on high for 2 minutes and 15 seconds.  Allow the cake to cool for about a minute before plating.