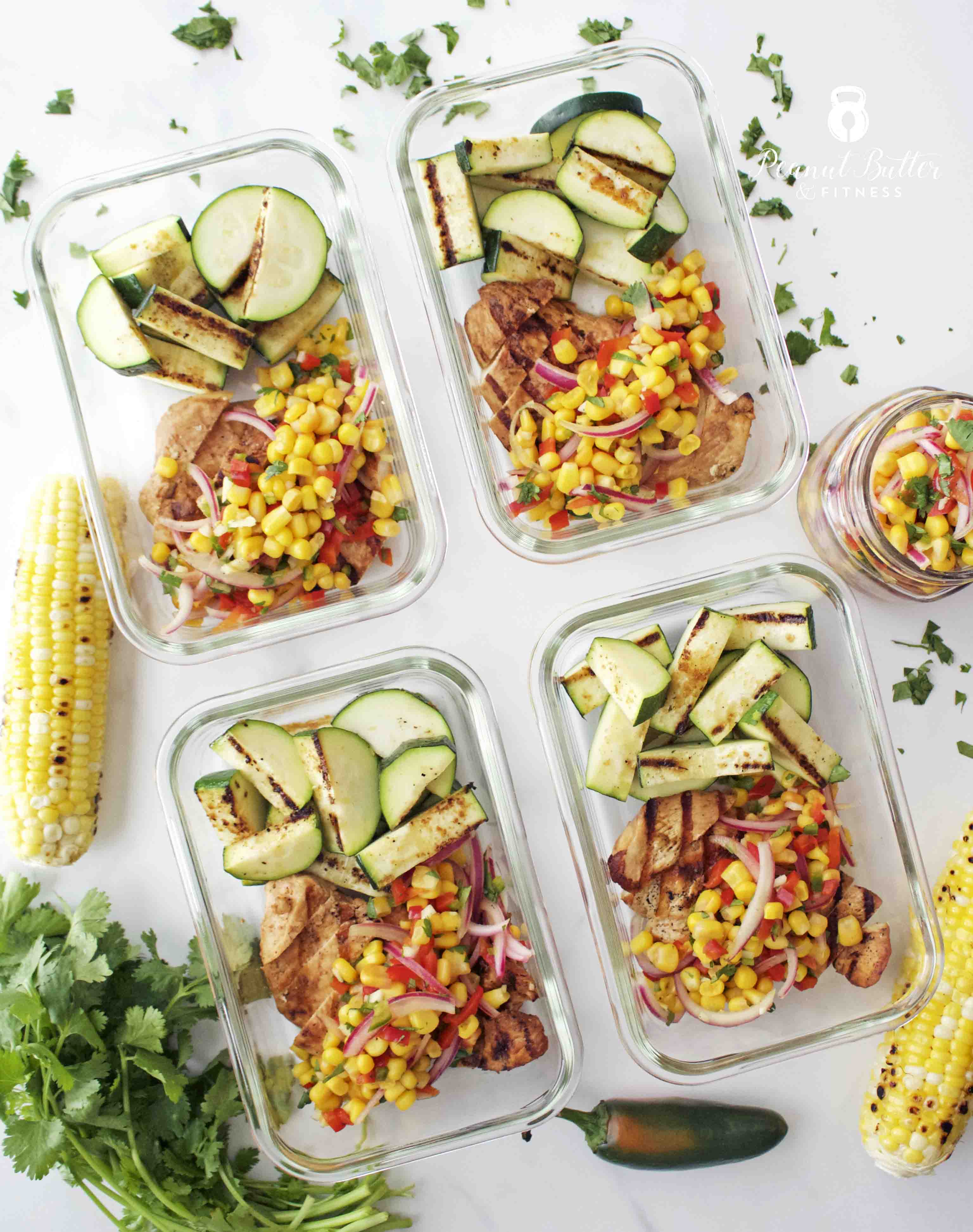 Jump to Recipe
The end of summer is near! Or at least for most of the US, it's still going to be a million degrees in Texas for months…but I digress (I even saw pumpkin spice show up in the grocery store the other day). It all means that you better get your grill on while you still can! Do it with this Grilled Adobo Chicken with Corn Relish.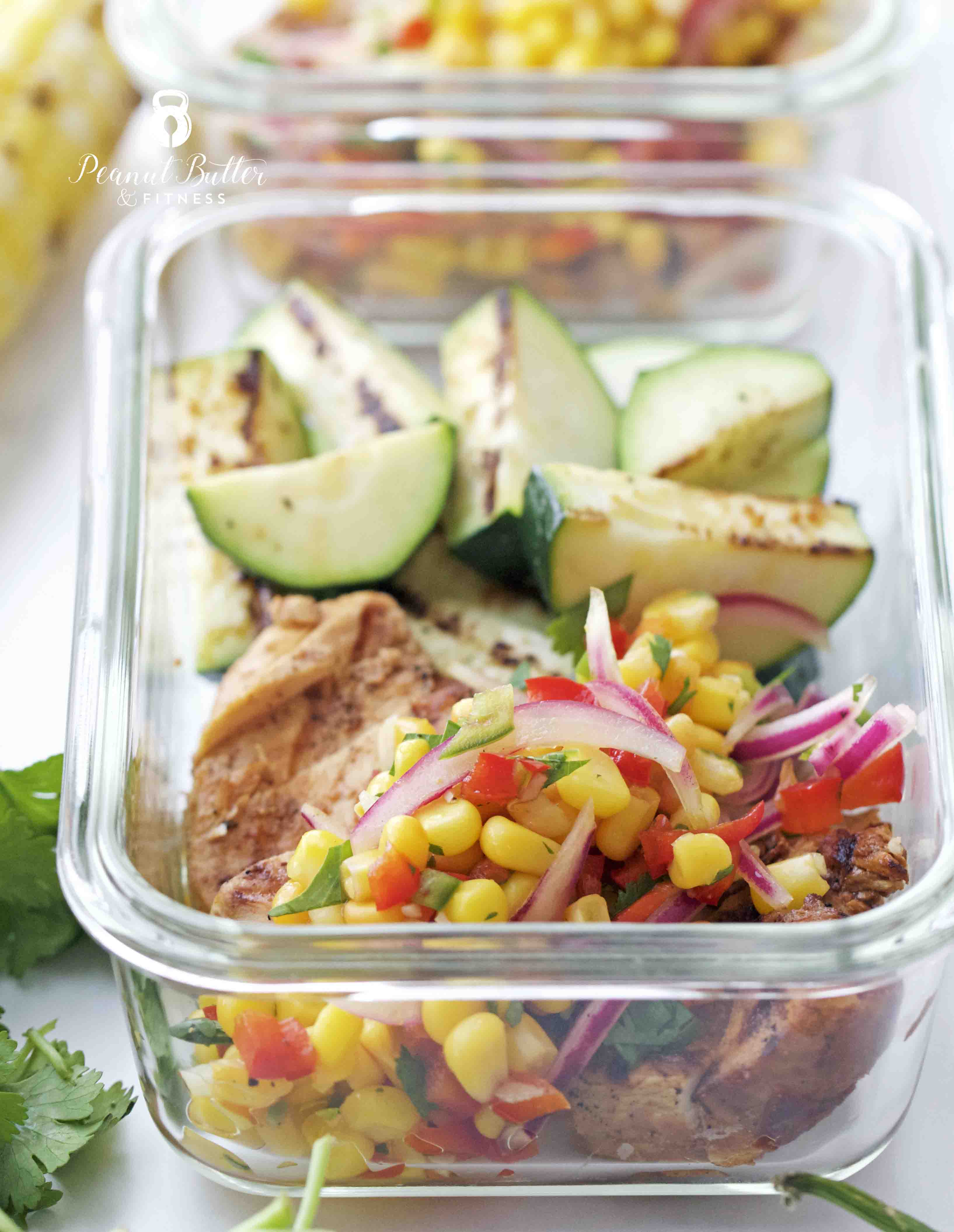 How do you guys feel about pickling veggies? I've only really done it with cucumbers (the most classic pickles) and red onions before. So I decided to up my game and go all Bobby Flay-ish with pickled CORN relish. And I'm so happy I did! Pickling the corn brings a brightness to it that wouldn't normally be there and of course I love the sweet tanginess of pickled red onions (see here and here). Don't be intimidated by pickling, it's really easy, I promise! It's perfect with the spiciness of the adobo chicken.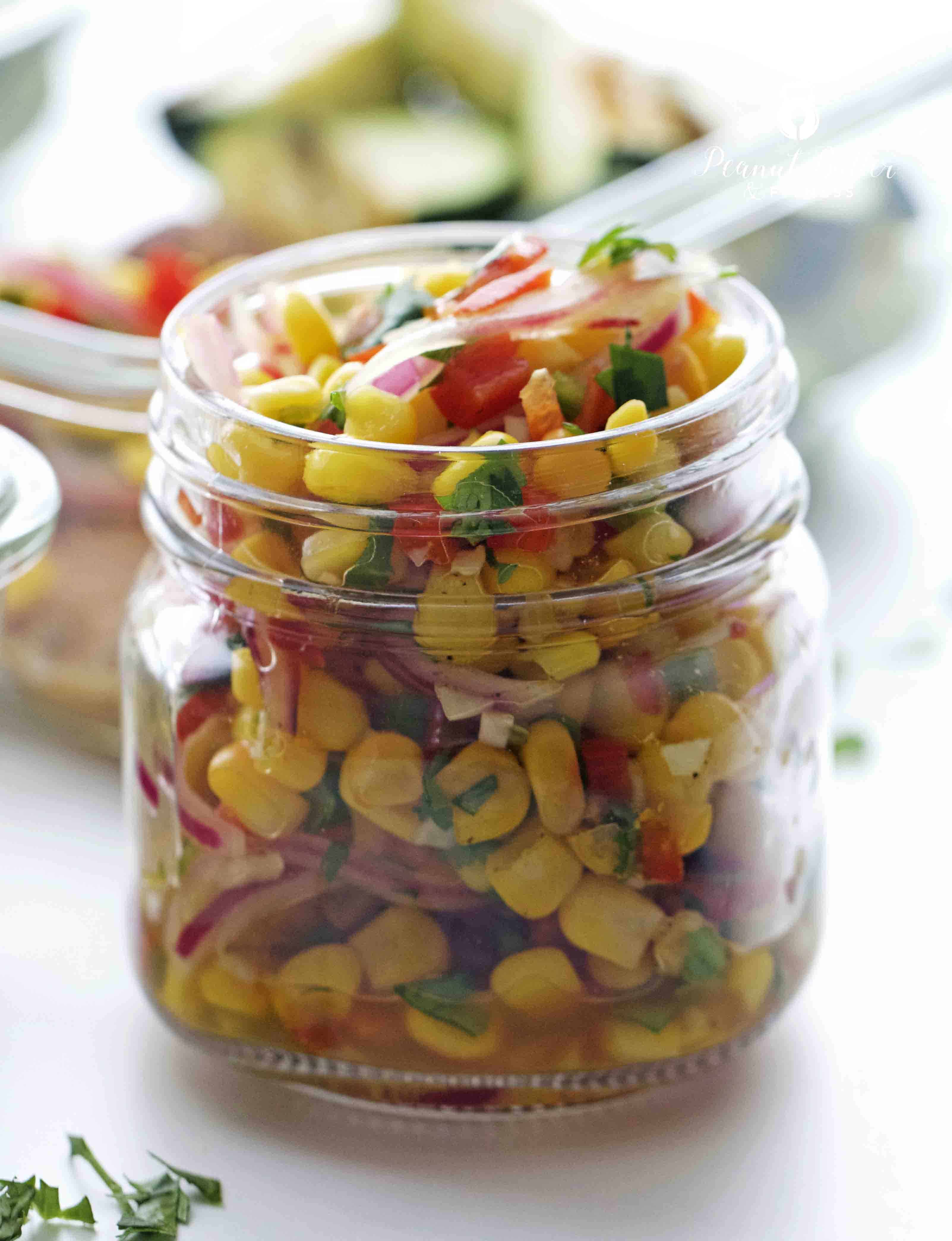 I served this up with some grilled zucchini, but any side you like will do. Maybe some rice pilaf, maybe some other veggie. Or even a side salad. Enjoy!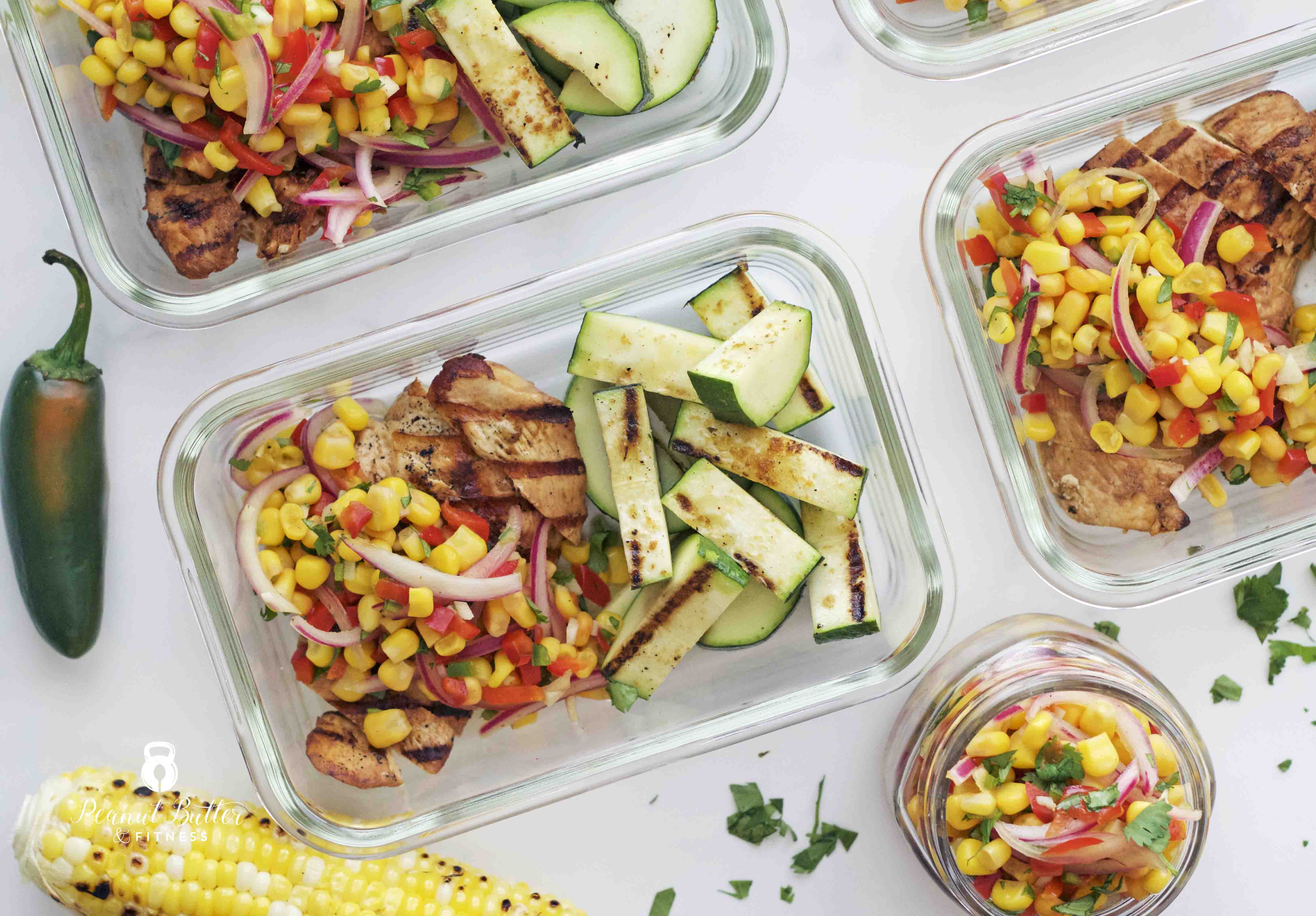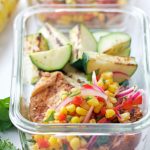 Grilled Adobo Chicken with Corn Relish
Prep Time 30 minutes
Cook Time 10 minutes
Marinating Time 1 hour
Servings 4 servings
Calories per serving 246 kcal
Ingredients
1 lb chicken breast, thinly sliced
3.5 oz can chipotle peppers in adobo sauce
2 cups corn kernels (270 grams)
1/2 cup red onion, sliced (57 grams)
1/2 medium red bell pepper, diced (58 grams)
1/4 cup cilantro, chopped
1 jalapeno pepper, seeded and diced (15 grams)
2 cloves garlic, minced (8 grams)
3/4 cup water (6 oz)
1/2 cup apple cider vinegar
2 tbsp sugar (25 grams)
1 tsp salt (6 grams)
1/4 tsp black pepper
Instructions
Add chicken breast and chipotles in adobo to a resealable container and massage until the chicken is coated in the sauce. Marinate for at least one hour, but preferably overnight.

Add corn, red onion, bell pepper, jalapeno, and garlic to a bowl. Set aside.

Bring water almost to a boil, then add sugar and salt and stir until dissolved. Add apple cider vinegar, Flavor God Garlic Lovers Seasoning, and black pepper and stir.

Pour pickling liquid over corn mixture and mix, then push the corn mixture under the liquid as much as possible. Cover and marinate for at least 1 hour.

Before serving corn relish, drain most of the pickling liquid out and stir in cilantro.

Grill chicken, slice, and serve with corn relish and other sides, as desired.
Recipe Notes
The corn relish recipe makes about twice what you see on top of the chicken in the pictures here, so you could easily stretch it to 6 or more servings instead of the 4 servings listed here.  The nutrition info is for the entire corn relish recipe to be eaten in 4 servings.
Nutrition Facts
Grilled Adobo Chicken with Corn Relish
Amount Per Serving
Calories 246 Calories from Fat 36
% Daily Value*
Fat 4g6%
Cholesterol 72mg24%
Sodium 247mg11%
Potassium 214mg6%
Carbohydrates 24g8%
Fiber 2g8%
Sugar 10g11%
Protein 26g52%
* Percent Daily Values are based on a 2000 calorie diet.