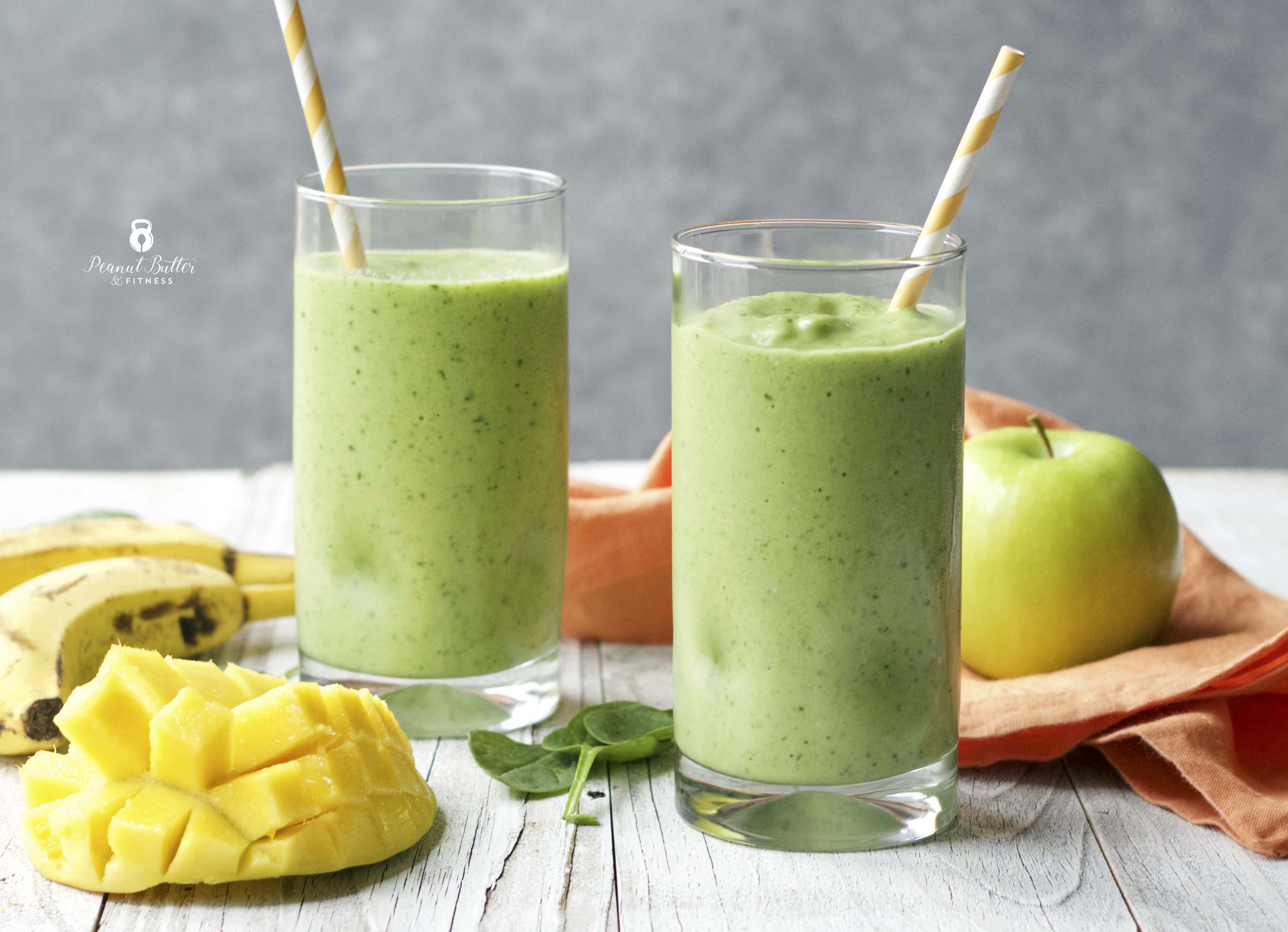 Hey guys, here's a quick and easy green smoothie to get you geared up for St. Patrick's Day! Because ya know, Erin go Bragh and all of that good stuff. I even added some ginger beer to get that zingy kick!  Carbonated beverages in your smoothies will actually help give them some extra volume, which can help keep you from packing your smoothie with dense calories (ehem, looking at you bananas).
If adding spinach to your smoothies freaks you out, then you just need to dive in head first.  It doesn't make your smoothie taste like spinach…it's totally delicious and takes on whatever other flavors you're using.  Plus, spinach has some great vitamins and minerals that you don't want to miss out on!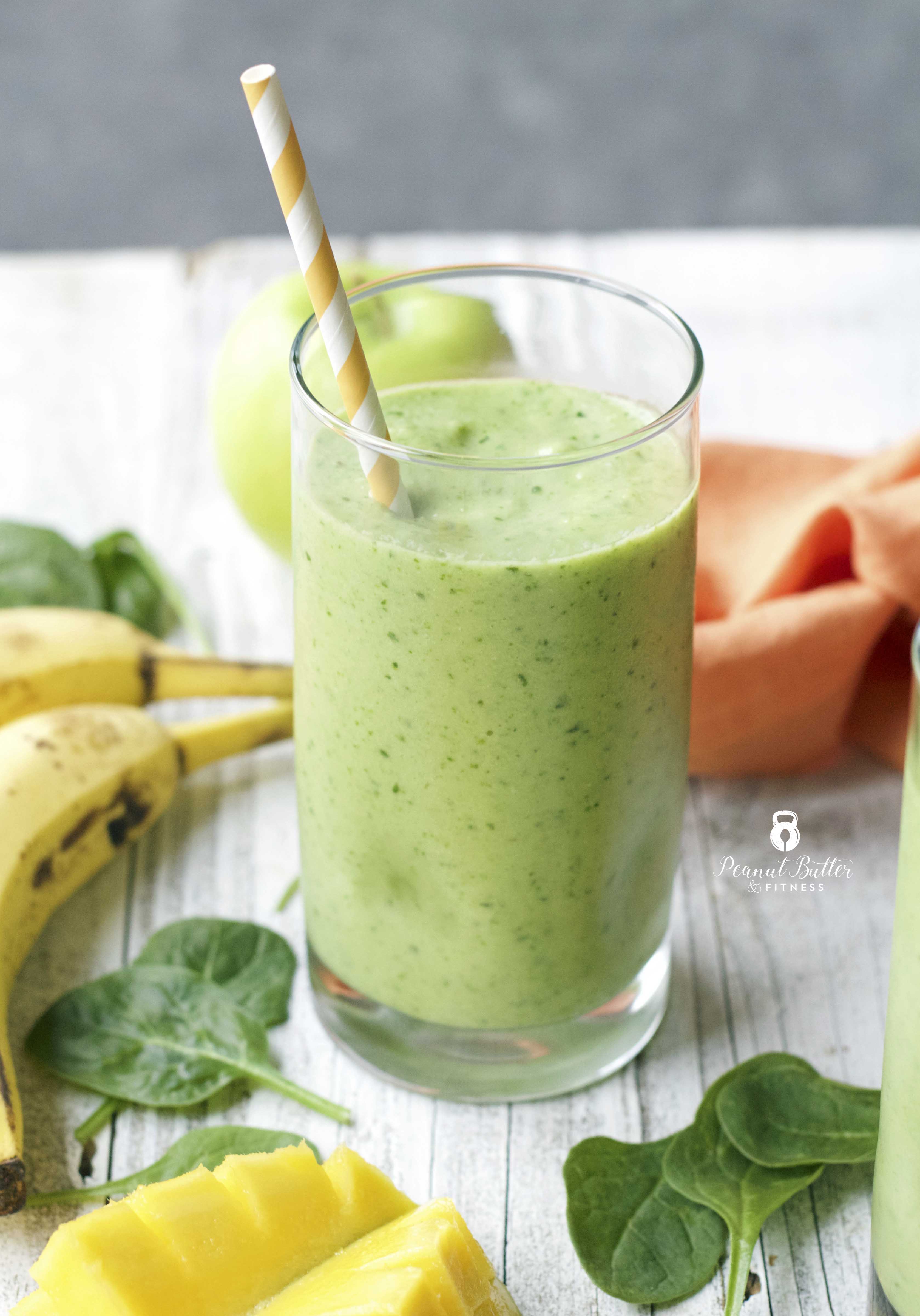 Happy early St. Paddy's!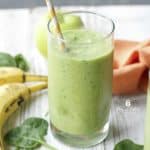 Green Ginger Collagen Smoothie
Prep Time 15 minutes
Total Time 15 minutes
Servings 2 servings
Calories per serving 196 kcal
Ingredients
1 1/2 cups baby spinach (35 grams)
2/3 cup light coconut milk, frozen into cubes (150 grams)
1 medium green apple, chopped (220 grams)
1 small banana, sliced and frozen (78 grams)
1/2 large mango, chopped (132 grams)
Enough ginger beer to blend to desired consistency
Instructions
Add all ingredients to a blender, then blend until smoothies reach desired consistency. Add more ginger beer if needed.
Recipe Notes
The ginger beer is not included in the nutrition facts since it will depend on how much and what brand you use.  Add a bit of fresh ginger for even more kick!
Nutrition Facts
Green Ginger Collagen Smoothie
Amount Per Serving
Calories 196 Calories from Fat 9
% Daily Value*
Fat 1g2%
Sodium 106mg5%
Potassium 370mg11%
Carbohydrates 35g12%
Fiber 5g21%
Sugar 25g28%
Protein 17g34%
* Percent Daily Values are based on a 2000 calorie diet.


SaveSave
SaveSave