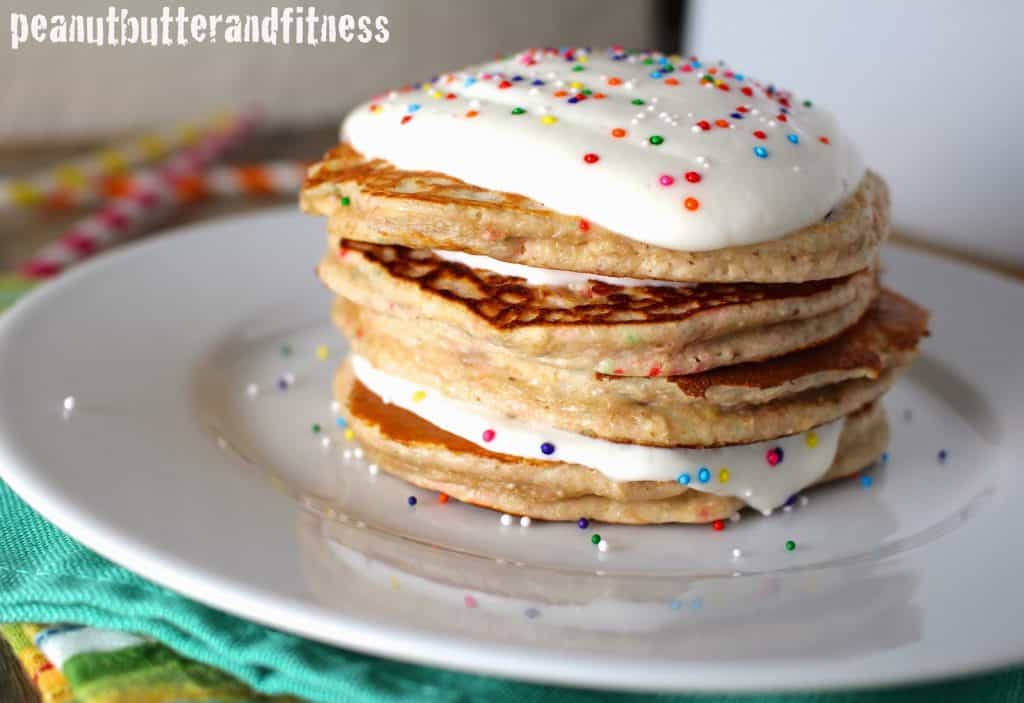 Good morning everyone! I hope you're all having a great President's Day weekend.  The weather in San Francisco has been gorgeous the last few days so I'm doing a quick post so I can get outside! I came up with the idea for these pancakes last week so I was happy to have a free Sunday morning to make them.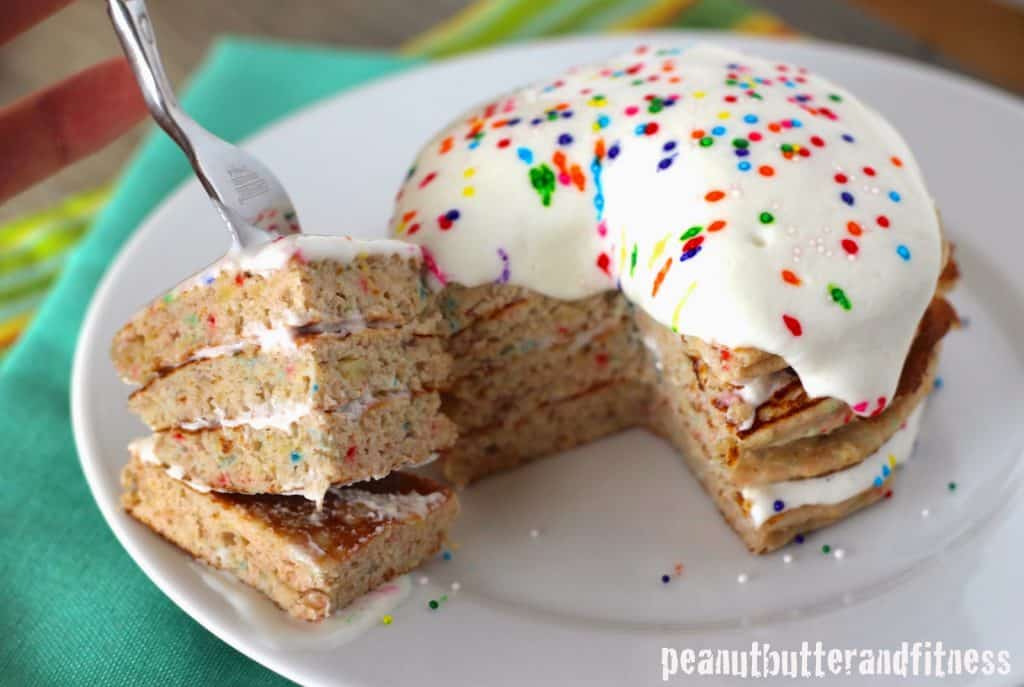 They get a nice cake-y flavor from the Cellucor Cor-fetti Cake Batter protein that's in them.  I'm not personally a fan of drinking this protein in shake form, but it's fun to bake with!  And it's great in pancakes too 🙂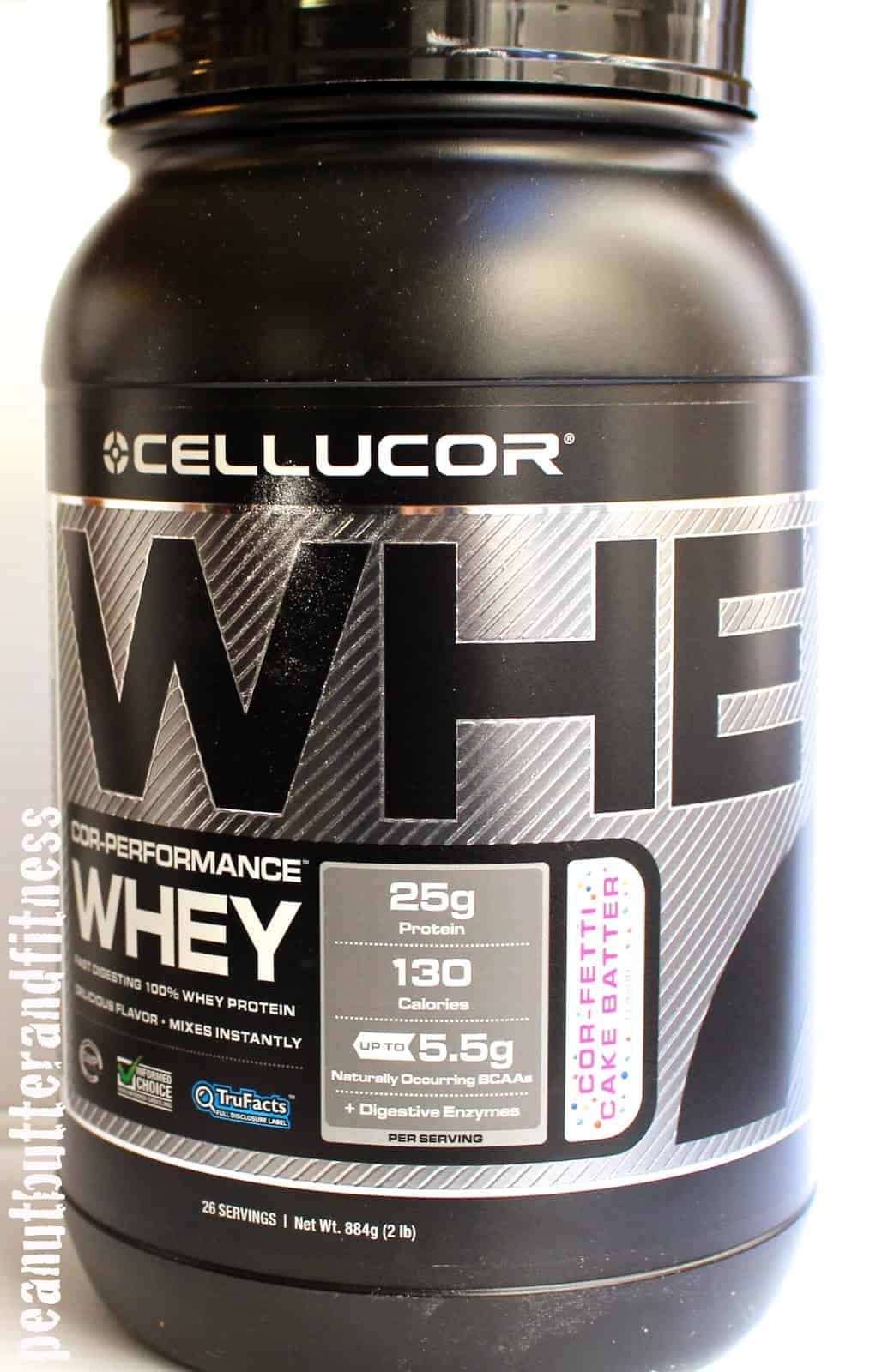 Breakfast wouldn't be breakfast without some fruit, right? Well I mashed up some bananas for in these guys and they do a nice job of keeping the pancakes nice and moist, but not too heavy.  You can taste some of the banana flavor coming through along with the cake batter flavor, but it's not overpowering.  I mixed up the wet and dry ingredients separately for these, but you don't need to do that.  Maybe that was a little bit of OCD coming through?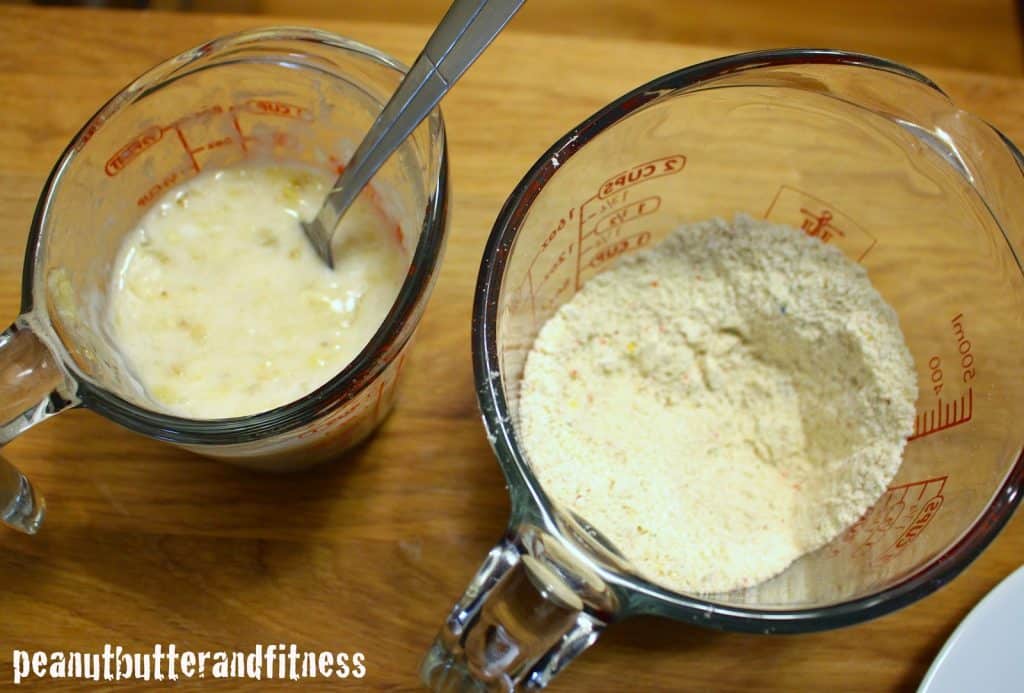 Anywho, happy Sunday! For all of you in New England, I hope you stay warm.  I'm going to go hit the gym and play in the 70 degree weather now…(which is the same temperature as Miami as a point of reference 🙂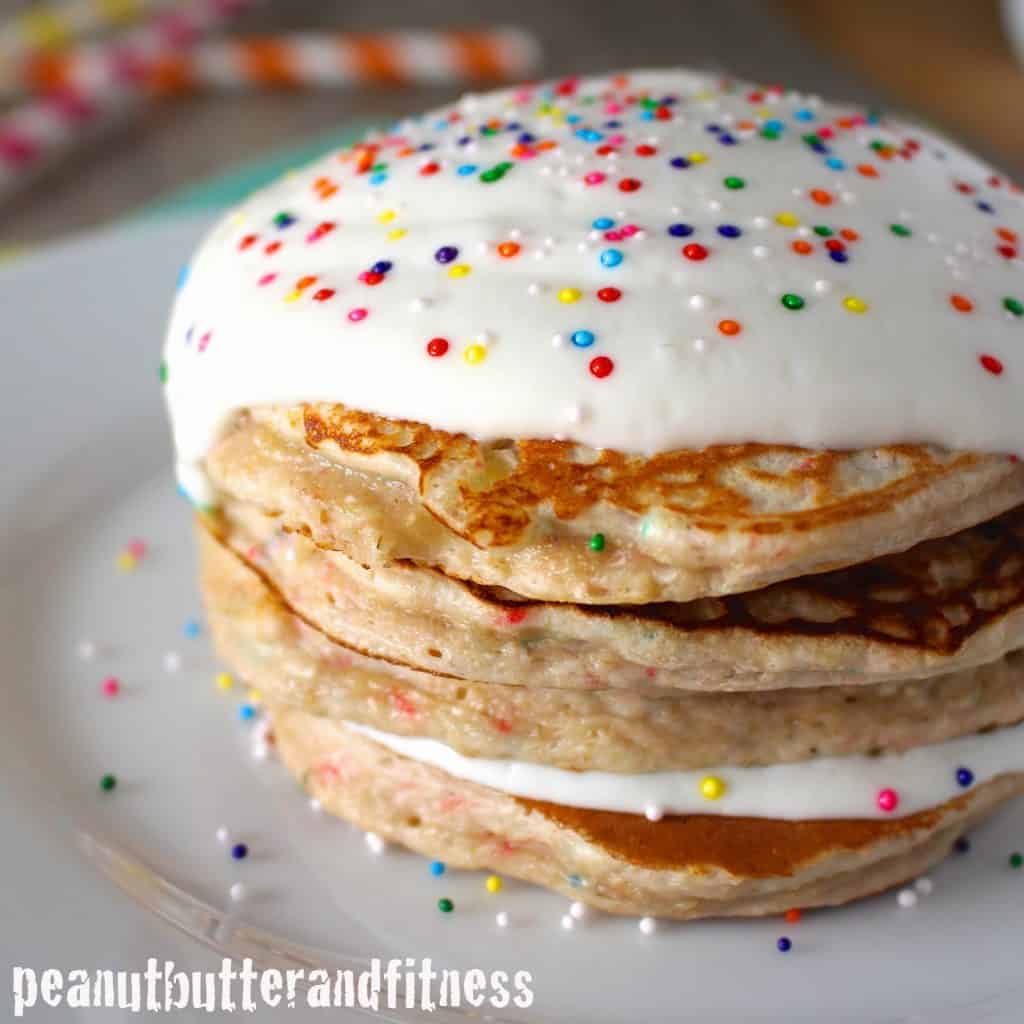 Funfetti Protein Pancakes
Servings: 1 • Calories: 408 • Fat: 4 g • Protein: 45 g • Carbs: 46 g • Fiber: 7 g • Sugar: 14 g • Sodium: 361 mg • Cholesterol: 46 mg
Ingredients:
1/3 cup rolled oats
1/8 tsp baking powder
1/3 cup mashed bananas
1 tbsp Dannon Light and Fit Vanilla Greek Yogurt
1 egg white
1 tbsp unsweetened vanilla almond milk
1/4 tsp almond extract
Topping Ingredients:
3 tbsp Dannon Light and Fit Vanilla Greek Yogurt
1 tbsp unsweetened vanilla almond milk
Sprinkles
Combine topping ingredients except sprinkles and mix until smooth.  Set aside.
In a food processor or Nutribullet, grind the oats into a fine powder.  Combine with all other pancake ingredients.  Set aside.
Heat a griddle or large non-stick pan over medium-low heat.  Drop pancake batter onto griddle and cook until the top starts to bubble, then flip and cook the other side.
Top with Greek yogurt mix and sprinkles before serving.