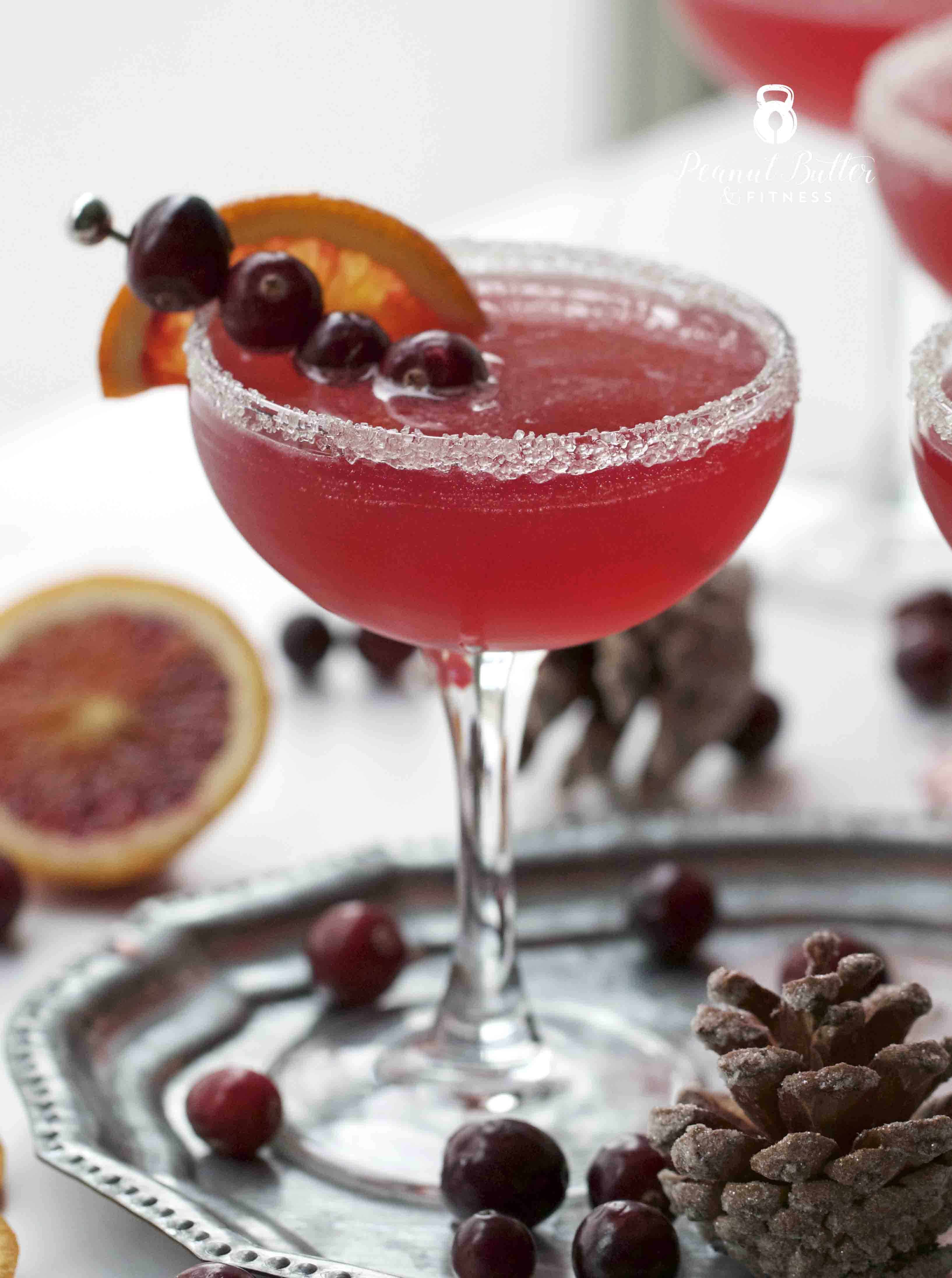 Happy Cocktail Friday! It's beginning to look a lot like Christmas, which means it's also the perfect time of year for gorgeous cocktails..but no need to make things difficult on yourself. This Cranberry Daiquiri is the perfect holiday drinky-drink for you and your closest friends.
If I had to name "my drink," about 90% of the time I'll pick a classic daiquiri. They're simple – not too sweet, not too tangy, but plenty boozy. And one of the great things about classics is that they're ripe for putting your own twist on them for a little variety. I added not just one, but two twists for this merry and bright season. First, cranberry. Duh. Second, and less obviously, I made the simple syrup with blood orange and a cinnamon stick.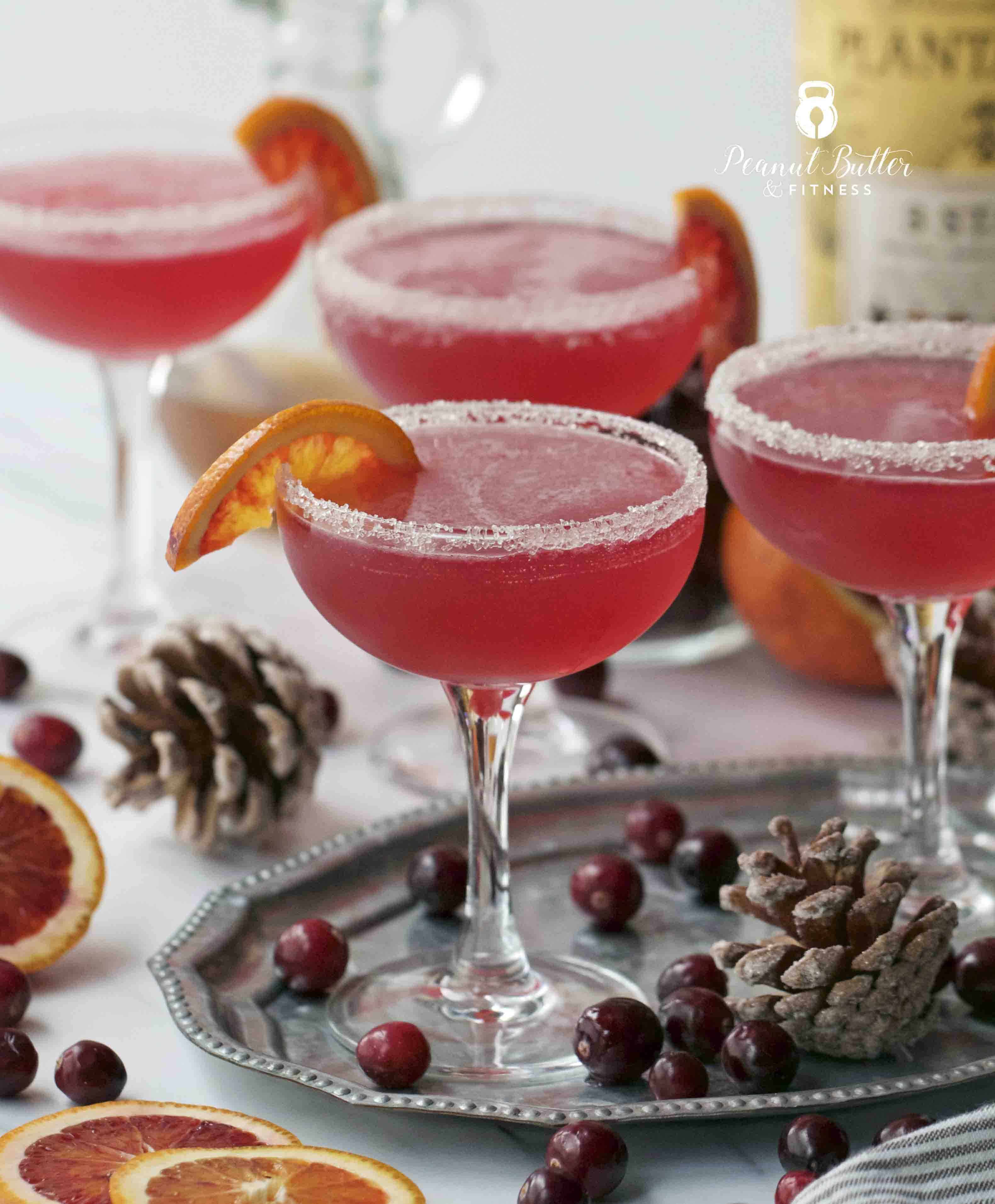 No sugar added cranberry juice keeps up with the classic tangy daiquiri flavors but the blood orange and cinnamon simple syrup bumps up the bright sweetness and adds just a touch of complexity. You can't taste the cinnamon unless you really look for it, but that tiniest hint of spice is perfect for a holiday drink.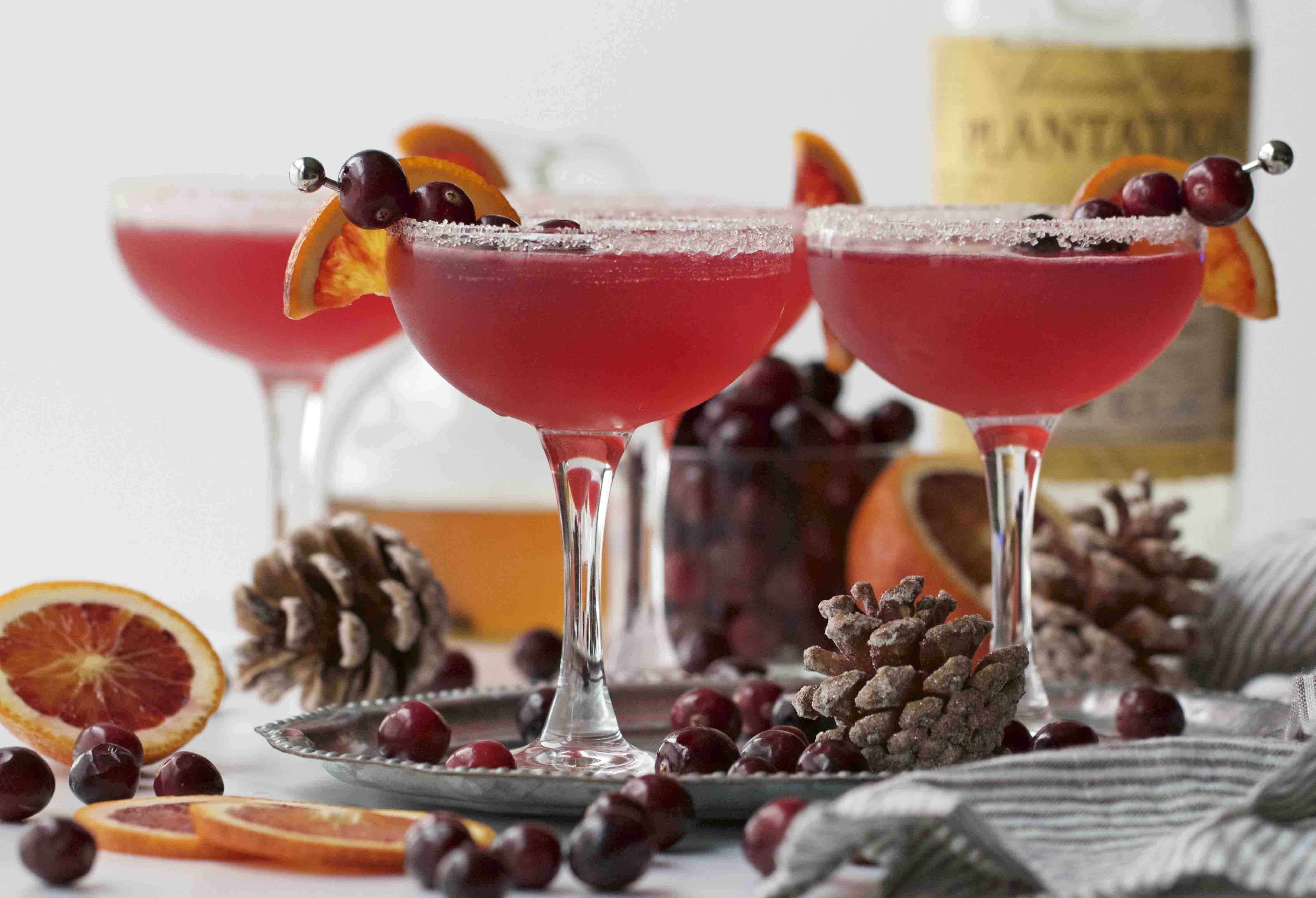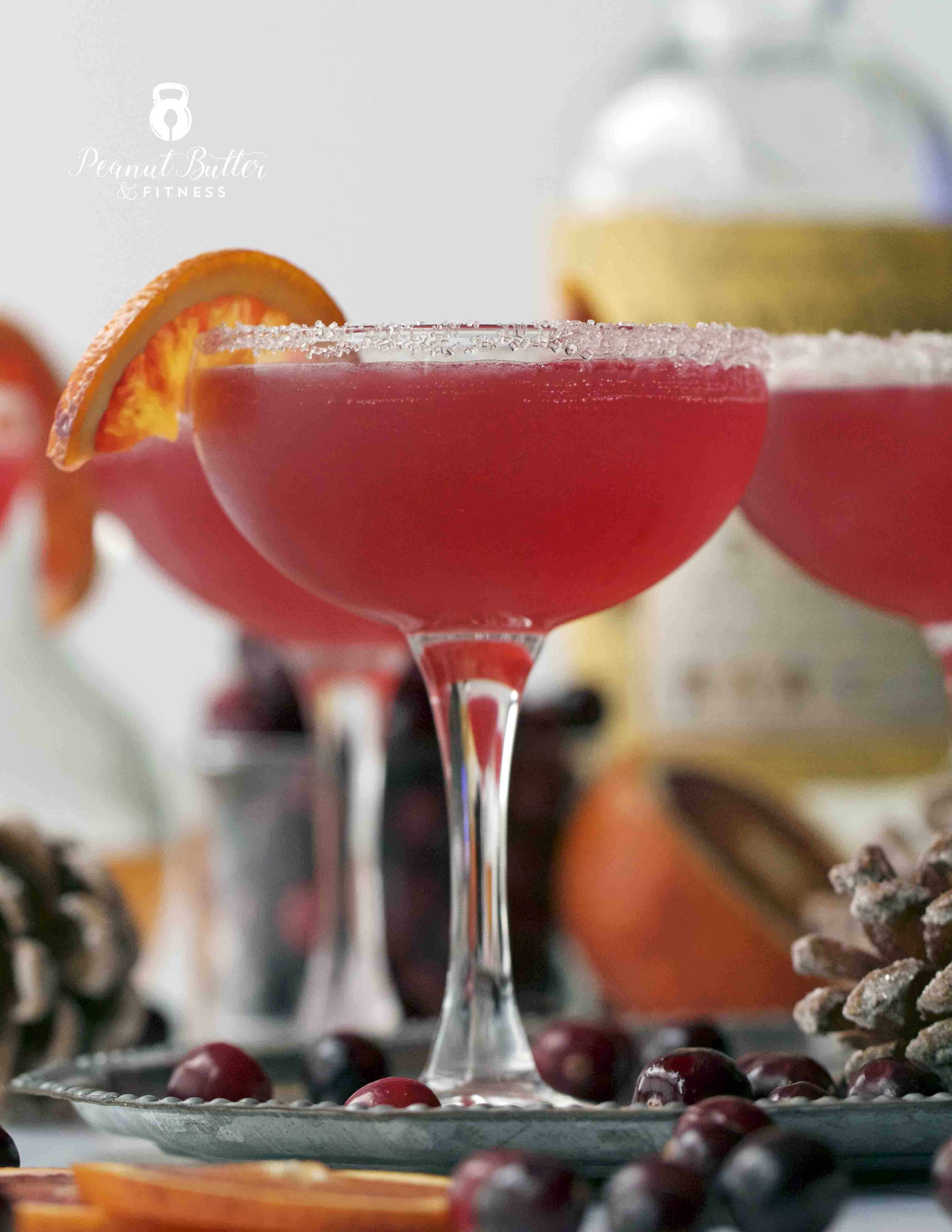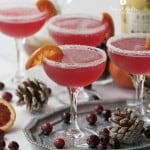 Cranberry Daiquiri
Servings 4 servings
Calories per serving 156 kcal
Ingredients
8 oz pure cranberry juice
6 oz white rum
2 1/2 oz blood orange & cinnamon simple syrup (recipe below)
1 1/2 oz lime juice
Instructions
If desired, create a sugar rim on 4 coupe glasses. Rub the rim with a cut piece of blood orange, then dip the moistened rim into a plate filled with sugar.

Combine all ingredients in a shaker with 6-8 ice cubes. Shake for 5-10 seconds or until shaker is frosty. Strain into 5 oz coupe glasses.
Nutrition Facts
Cranberry Daiquiri
Amount Per Serving
Calories 156
% Daily Value*
Cholesterol 2mg1%
Sodium 50mg2%
Carbohydrates 16g5%
Sugar 16g18%
* Percent Daily Values are based on a 2000 calorie diet.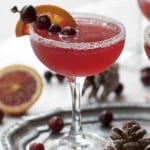 Blood Orange & Cinnamon Simple Syrup
Prep Time 2 minutes
Cook Time 10 minutes
Servings 12 servings (1/2 oz per serving)
Calories per serving 32 kcal
Ingredients
1/2 cup sugar (100 grams)
1/2 cup water (4 oz)
1/2 blood orange, sliced
3 cinnamon sticks
Instructions
Add sugar, water, blood orange slices, and cinnamon sticks to a small pan and bring to a boil over medium-high heat. Stir to ensure all sugar has dissolved, then remove from heat and cover. Allow to steep for about 10 minutes.
Nutrition Facts
Blood Orange & Cinnamon Simple Syrup
Amount Per Serving (0.5 oz)
Calories 32
% Daily Value*
Carbohydrates 8g3%
Sugar 8g9%
* Percent Daily Values are based on a 2000 calorie diet.