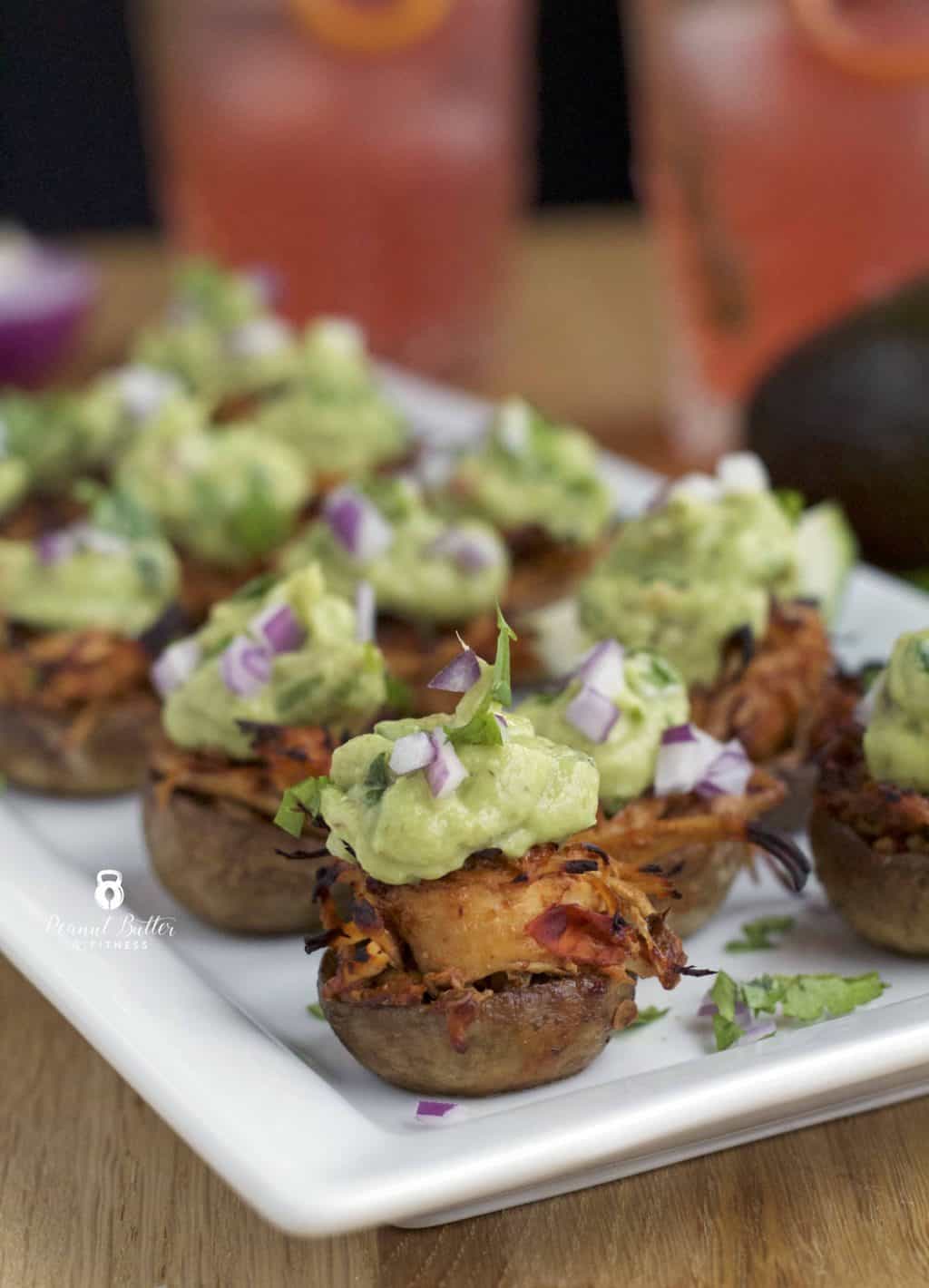 New Year's Eve is right around the corner! Still looking for a good party recipe?  I've got you covered.  Covered in spicy chicken and guacamole, that is.  These little one-bite stuffed mushrooms have plenty of spicy kick to keep party-goers on their feet until the countdown, but you can easily tone them down with your non-spicy guacamole of choice if you'd like.  Oh and don't mind the "crispy" edges that you see on the chicken here…I got a little distracted while they were in the oven 😉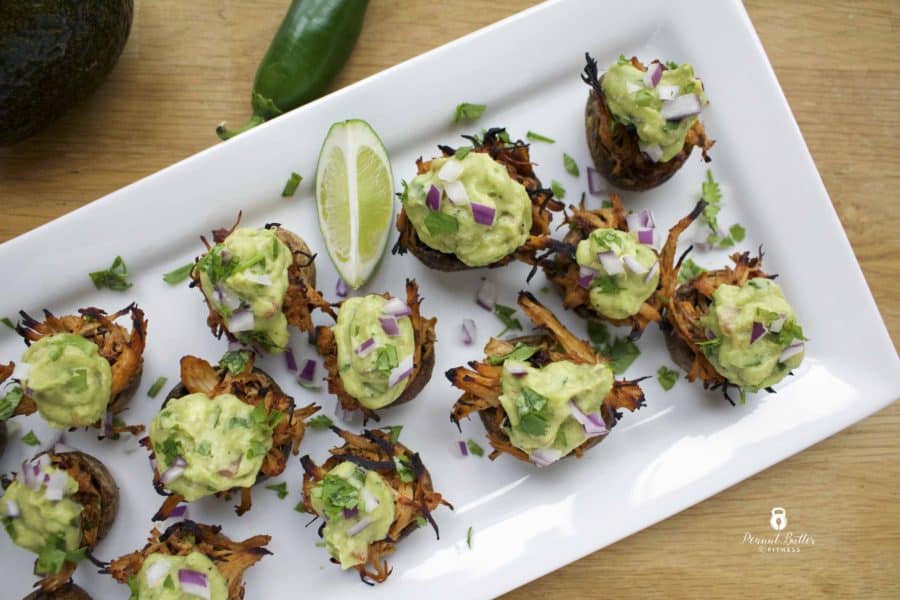 I made this recipe up when I was visiting my parents for the holidays and needed a hearty but gluten-free and dairy-free appetizer.  This one fit the bill and my family seemed to think they were pretty tasty!  I went to town on them and even cleaned up the little bit of leftovers the next day 🙂
I made a double batch of the chicken and used the other half for another recipe that I'll share a little later.  I highly recommend doing it that way – even if you don't use it for a specific recipe, you could use the extra chicken for tacos, salads, or just eat it all by itself!
When I was at my parents house, I made the chicken in the slow cooker but went for the Instant Pot when I remade it at home.  The Instant Pot is definitely more convenient but I honestly thought the slow cooked chicken was just slightly tastier.  Either way will definitely be delicious, so do whatever fits your schedule.  Side note – the mushrooms you see on the plate here are only about half of what the recipe makes.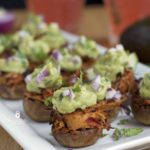 Chipotle Pulled Chicken Stuffed Mushrooms
Prep Time 30 minutes
Cook Time 15 minutes
Total Time 45 minutes
Servings 10 servings (3-4 mushrooms per serving)
Calories per serving 99 kcal
Ingredients
1/2 lb raw chicken breast
3 8-oz packages whole white mushrooms
1 cup freshly made guacamole of choice
1/2 7-oz can chipotles in adobo sauce
1/2 cup red salsa (or other liquid like beer, broth, or orange juice) of choice
1/4 cup red onion finely diced
2 tbsp cilantro chopped
1 tsp garlic powder
Salt & pepper for seasoning mushrooms
Olive oil for rubbing mushrooms
Instructions
Add chicken breast to the bottom of a slow cooker or Instant Pot, then top with chipotles in adobo and salsa. If slow cooking, cook on low for 7-8 hours. If using Instant Pot, pressure cook on high for 12 minutes (15 minutes if cooking a double batch) followed by a natural release. Chicken should shred easily with a fork when done.

Remove chicken from slow cooker or Instant Pot and shred with two forks. Return chicken to slow cooker with heat off and set aside.

Pre-heat oven to 400 degrees. Line a baking sheet with SILPAT or aluminum foil.

Remove caps from mushrooms. Use a small spoon to scoop out some space for chicken, if needed.

Rub mushrooms with a small amount of olive oil and arrange them on the baking sheet, cap side up. Season with salt, pepper, and garlic powder.

Add shredded chicken to mushrooms, compacting it slightly. Bake at 400 degrees for 20-25 minutes or until chicken begins to brown on the edges.

Top stuffed mushrooms with guacamole, red onion, and cilantro just before serving.
Nutrition Facts
Chipotle Pulled Chicken Stuffed Mushrooms
Amount Per Serving
Calories 99 Calories from Fat 45
% Daily Value*
Fat 5g8%
Cholesterol 14mg5%
Sodium 215mg9%
Potassium 47mg1%
Carbohydrates 8g3%
Fiber 3g13%
Sugar 2g2%
Protein 8g16%
* Percent Daily Values are based on a 2000 calorie diet.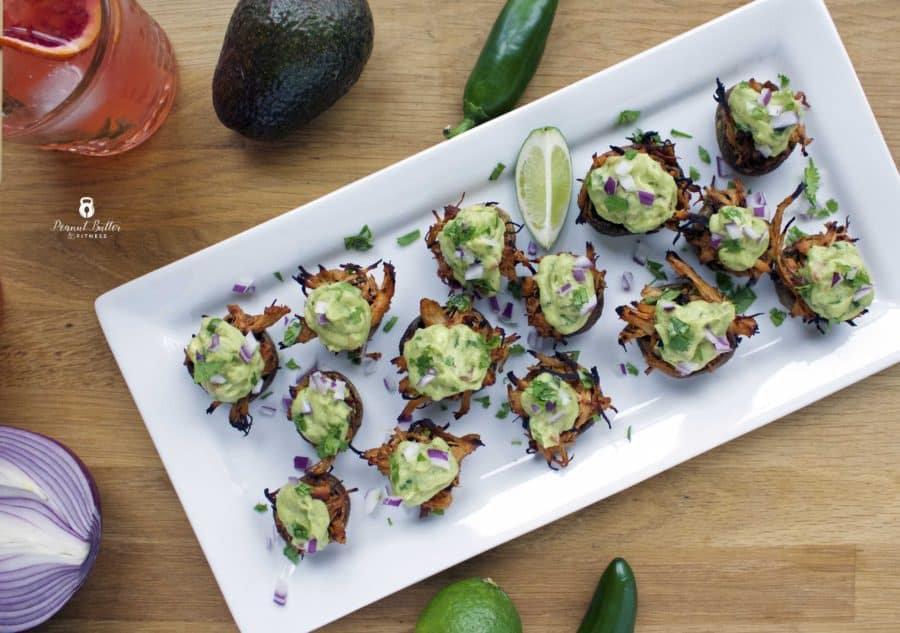 Another side note! If you don't own my 2nd eBook yet (or you do and you're looking for more healthy meal prep ideas for the new year), for ONE WEEK ONLY you can buy it as part of this year's Ultimate Healthy Meal Planning Bundle!  I'm actually pretty excited to get my bundle today and dig in to some other awesome food blogger's eBooks.  Here are the details:
It's a complete meal planning solution made up of 10 mini-bundles.
Each bundle contains digital cookbooks, fresh meal ideas, and ready-made plans (and even grocery lists!). No matter how you eat, there's a mini-bundle that's perfect for you and there are two buying options:

Option 1: Pick up just one mini-bundle that works best for your life right now – quick & healthy, budget-friendly, Instant Pot & slow cooker OR diet-specific options like vegan, real food, paleo, keto, gluten-free… there's one that's right for you.
Option 2: For less than the price of two mini-bundles, get the ENTIRE package with over 3,000 recipes and 100 weeks of made-for-you meal plans, so you've got total control no matter how your food needs change.

Get a mini-bundle that fits your needs for $27 or buy the entire thing for another $20
You can find my 2nd eBook (The Art of Meal Prep 2: 5 Meal Plans for Success) in the Meal Planning Mini-Bundle.
GET YOUR MEAL PLANNING BUNDLE HERE!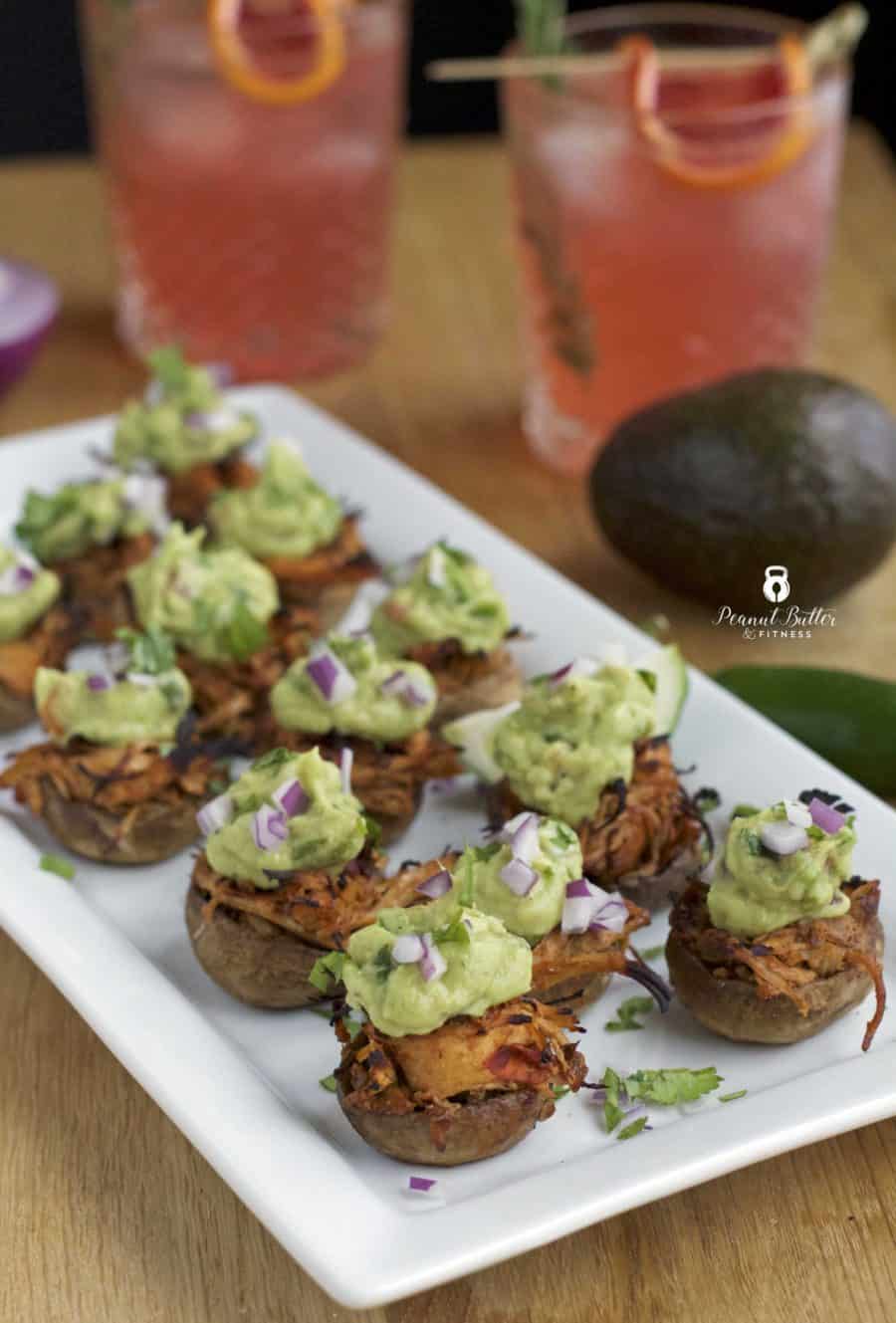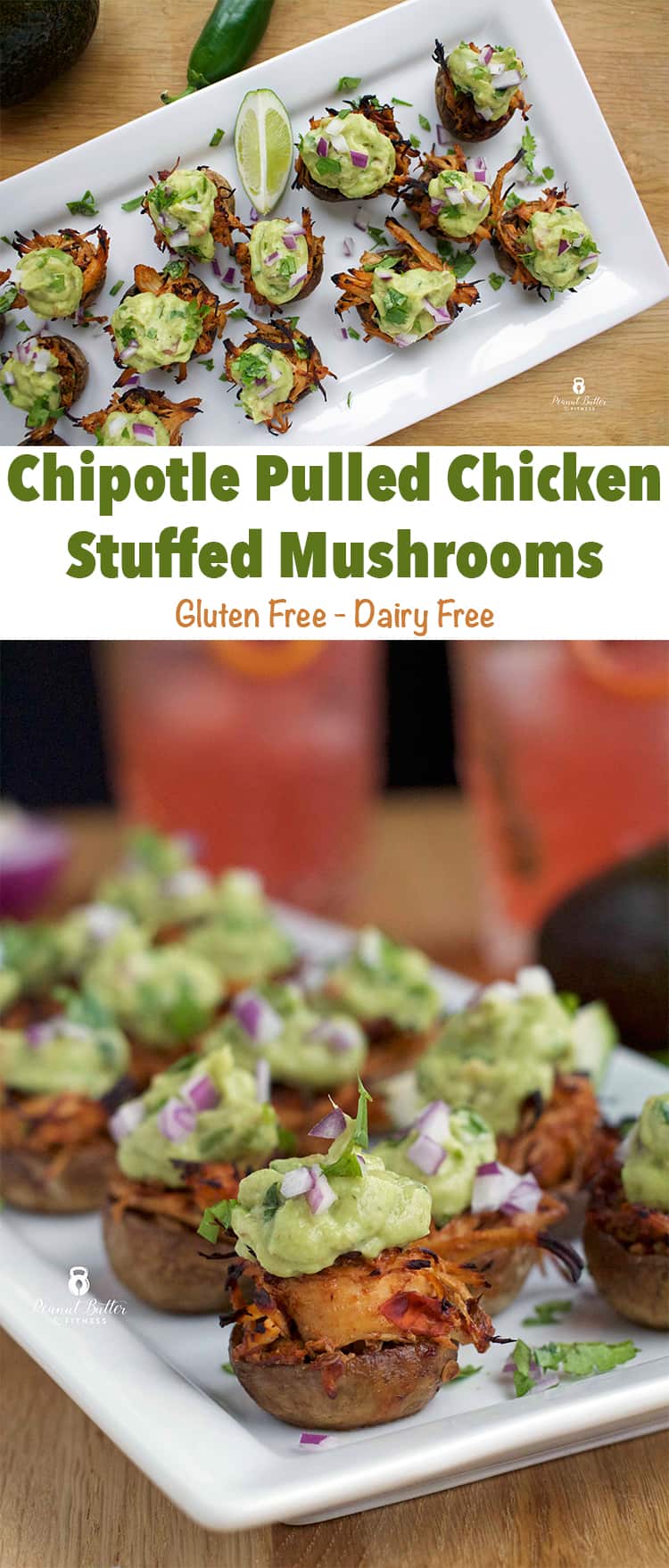 SaveSave
SaveSave
SaveSave