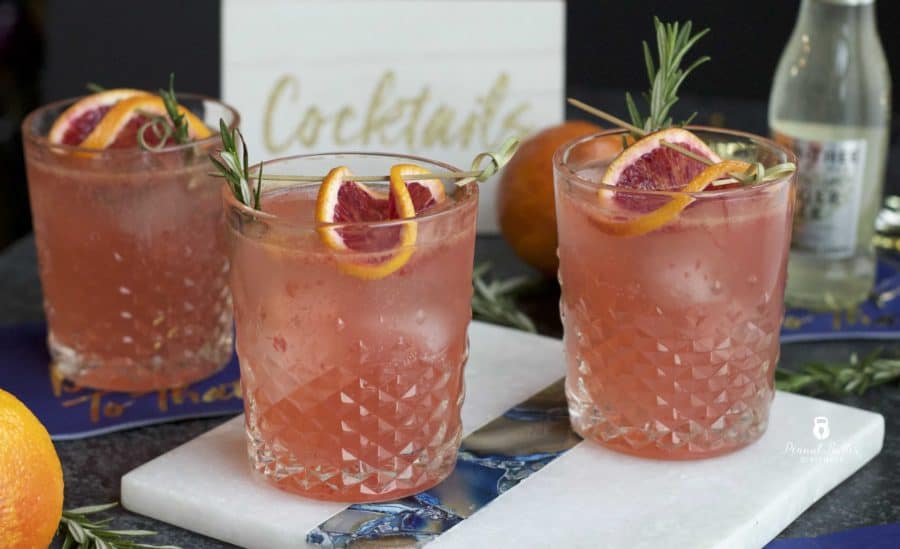 It's 5 o'clock somewhere! It may be closer to 5 am in the US but hey, it's the holidays, amiright? I'm a big fan of margaritas AND Moscow Mules so I decided I wanted to combine them for my New Year's Eve cocktail.  The first time I tried the two combined was in a little hotel bar in San Diego and from then on, I was hooked.  They were my drink of choice for quite some time after that trip to San Diego.
I decided to class them up a bit to make them "black tie" ready to ring in 2018.  Blood oranges are absolutely beautiful and are all over the place this time of year.  They give the drink its nice pinky color and a rosemary-infused simple syrup elevates the flavor complexity just enough.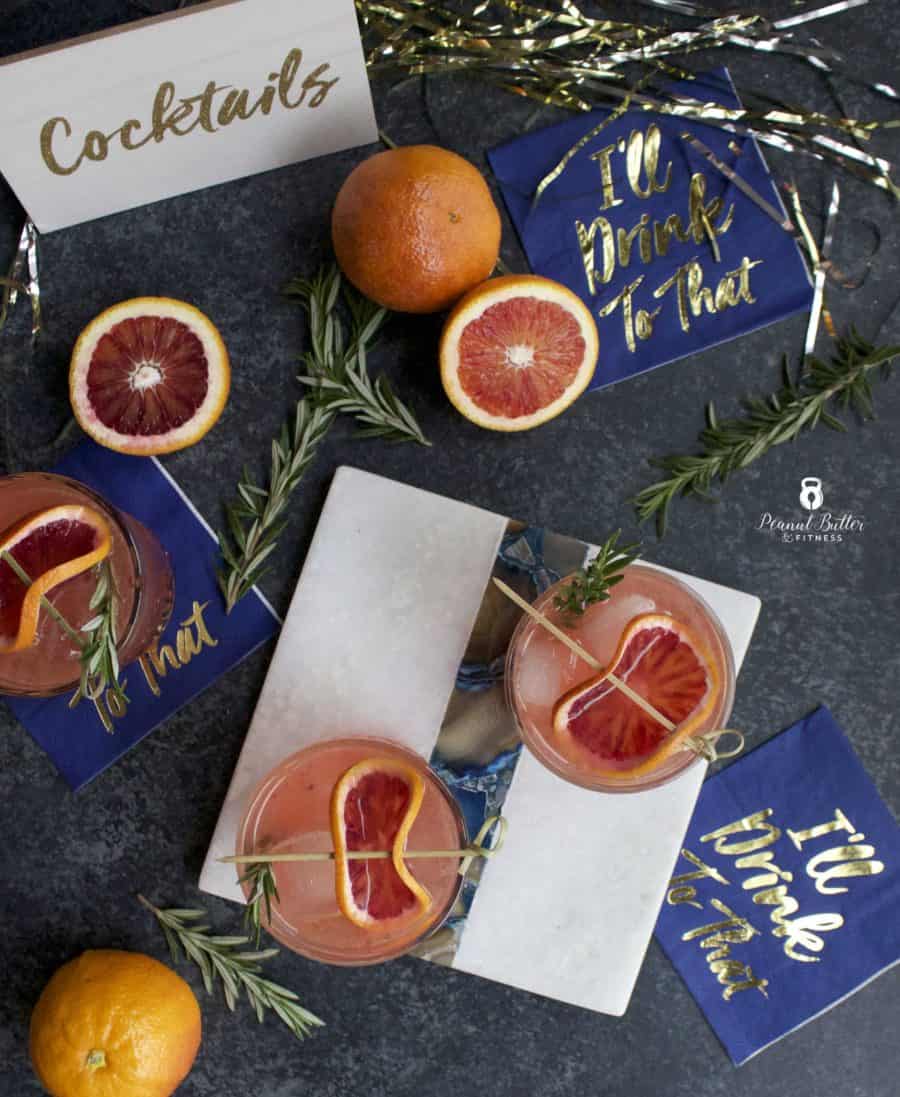 I'm a huge fan of ginger beer! I've tried a bunch of brands and I think my favorite flavor is Bundaberg's which hails from Australia.  Unfortunately, it has a downside (sad face)…the regular version is loaded with sugar and the diet version has artificial sweeteners that upset my stomach.  The Gosling's brand is delicious but has the same downsides.  Reed's Light is pretty good and is sweetened with Stevia – it only has 55 cals per 12 oz bottle which is even less than Fever Tree, but it can be hard to find depending on where you are.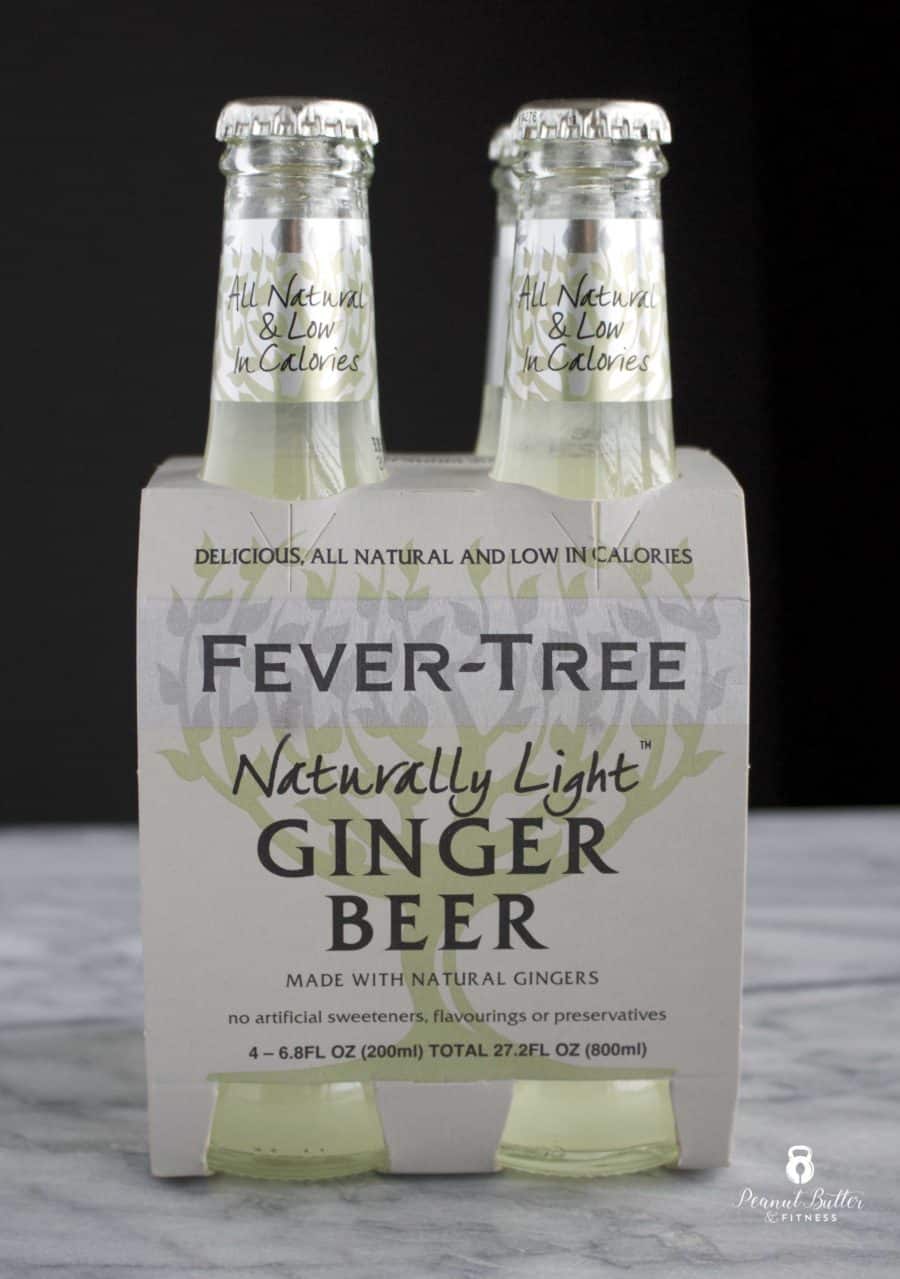 Thus, I have arrived at Fever Tree! It's delicious – nice and spicy – and doesn't have tons of sugar or crazy additives.  I actually think the 6.8 oz bottles are kind of fun…I like to just drink a ginger beer right out of the bottle once in a while and these are the perfect size.  They also offer a larger 16.9 oz bottle that's perfect for cocktail assembly 😉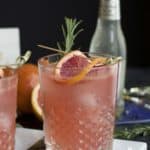 Blood Orange Margarita Mule
Prep Time 5 minutes
Total Time 5 minutes
Servings 1 serving
Calories per serving 199 kcal
Ingredients
4-6 oz ginger beer
2 oz tequila
1 oz blood orange juice
1/2 oz lime juice
Optional: 1 tsp rosemary-infused simple syrup (see below)
Instructions
If desired, make rosemary simple syrup. Combine 1/2 cup water and 1/2 cup sugar (or 6 tbsp monk fruit sweetener) in a small pot. Bring to a boil for 1 minute, stir to dissolve sugar, then remove from heat, add 2 sprigs of rosemary and continue to steep for 30 minutes. Strain out rosemary sprigs and allow to cool.

If desired, moisten the rim of your serving glass with an orange slice, then dip into salt.

Add tequila, blood orange juice, and simple syrup to a shaker. Shake well, then pour over ice in your serving glass. Top off with ginger beer.

Garnish with a slice of blood orange and a sprig of rosemary.
Nutrition Facts
Blood Orange Margarita Mule
Amount Per Serving
Calories 199
% Daily Value*
Sodium 2mg0%
Potassium 62mg2%
Carbohydrates 17g6%
Sugar 16g18%
* Percent Daily Values are based on a 2000 calorie diet.
For any macro counters out there, the nutrition numbers will look a little off for this drink because of the tequila, which gets its calories from alcohol (not one of our 3 macros of protein/fat/carbs). Alcohol contains 7 calories per gram (unlike carbs, which have 4 cals/gm). A lot of people choose to log those as a carb or fat to account for the calories in their daily macros.  I accounted for the calories here but didn't put them into either the carb or fat category.  Read more here.
This will be my last blog post of 2017, see you guys next year!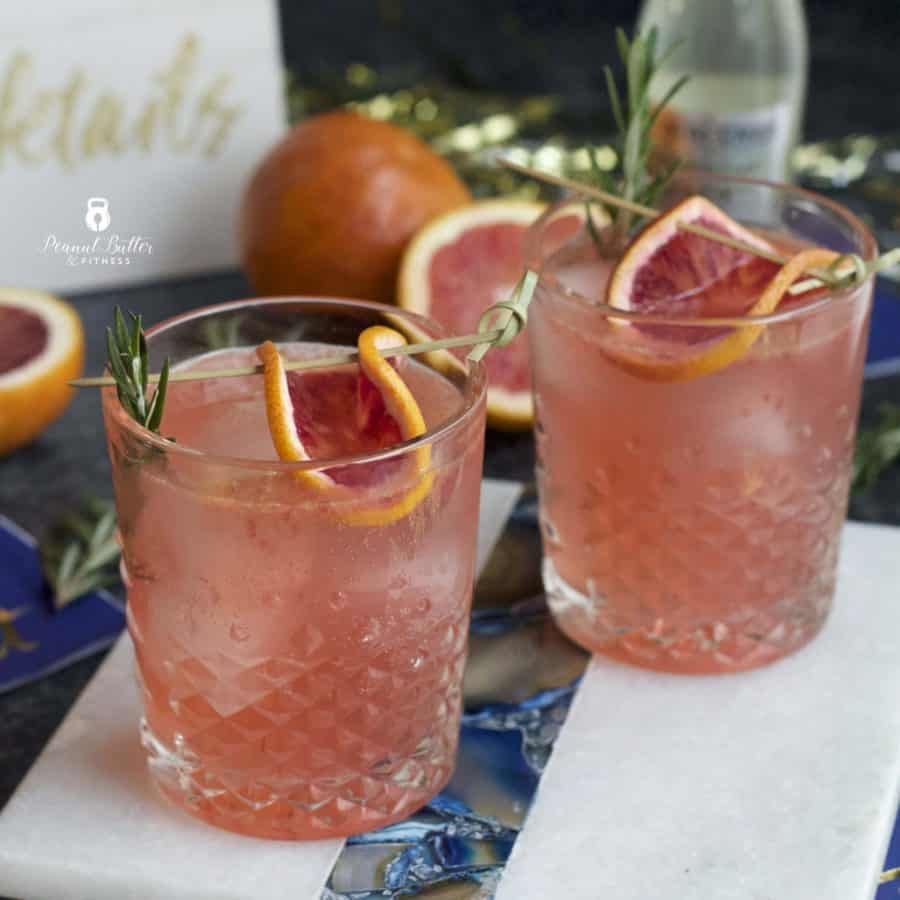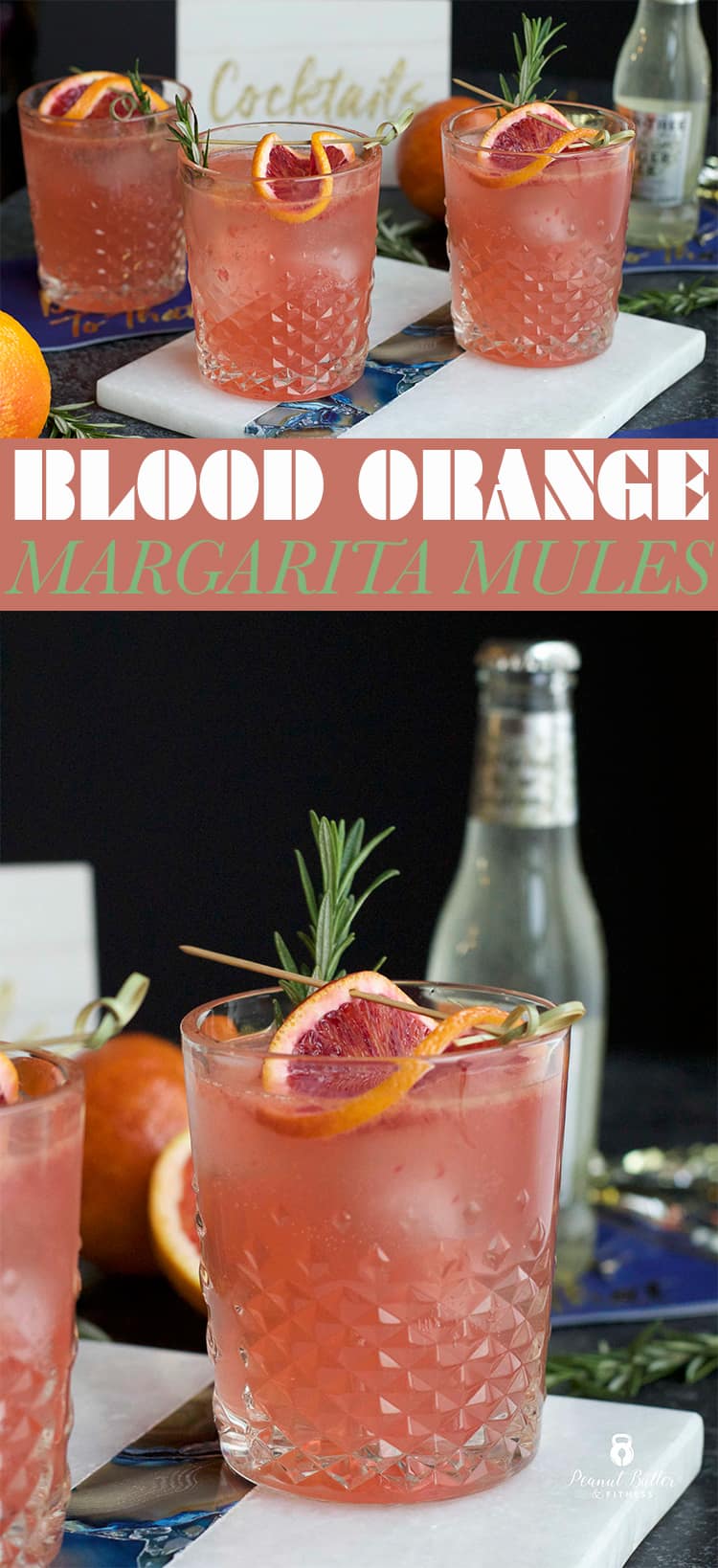 SaveSave
SaveSave
SaveSave
SaveSave
SaveSave
SaveSave
SaveSave
SaveSave