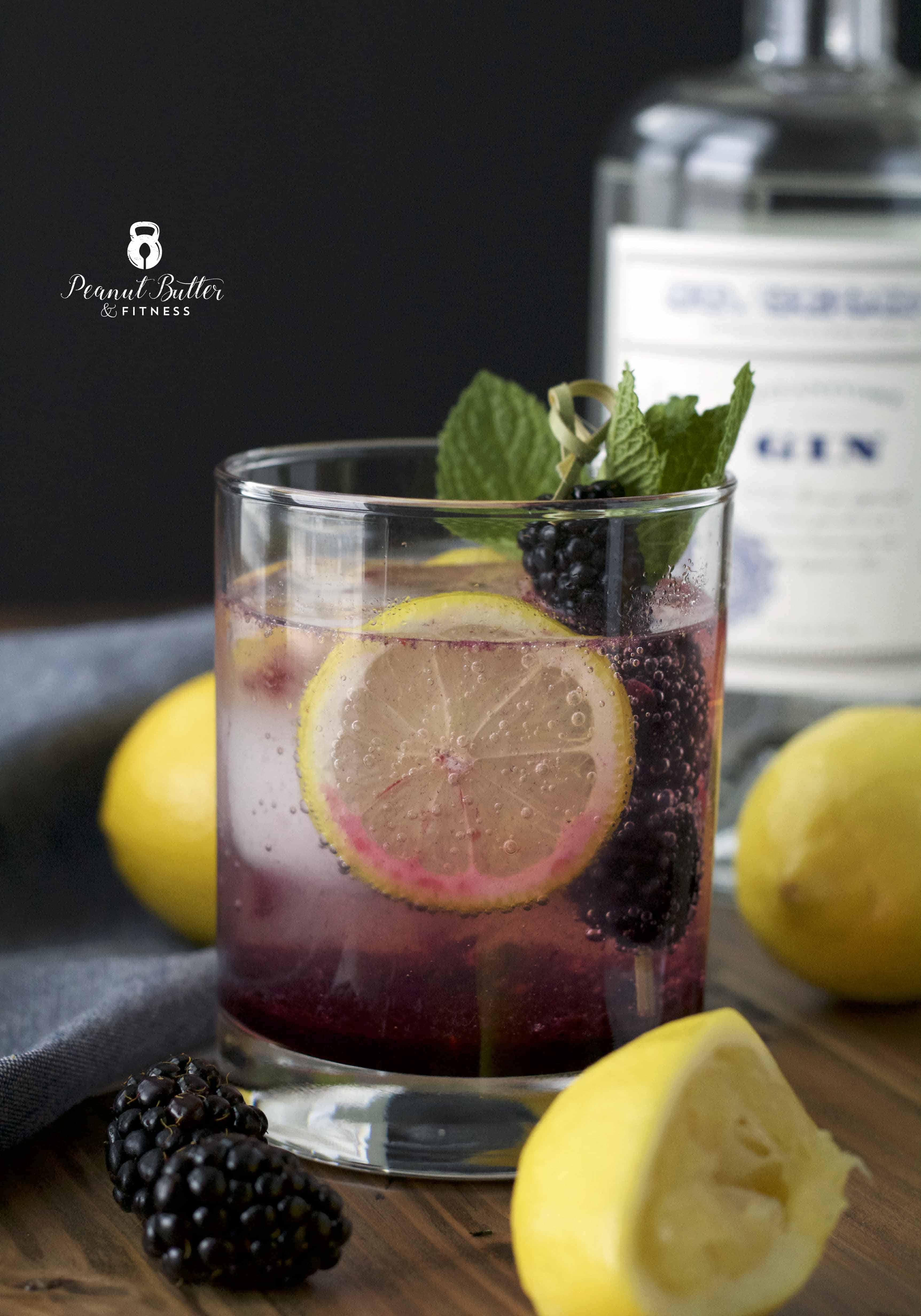 It's Fri-YAY! For a lot of us, getting to Friday is cause enough to celebrate with a cocktail (or two). I am totally one of those people. I like beer and wine just fine, but a lot of times I really enjoy cocktails because they're just so much more refreshing. Bonus points because they don't leave me feeling bloated and burpy like beer!
I hope you guys enjoy these cocktail recipes as much as I enjoy making (and tasting) them! I recently discovered that I don't actually hate gin, I just wasn't using it in a way that tasted good to me. I bought a bottle of St. George Botanivore Gin and I really like the floral quality of it because it is just so dang fresh. It's a little more expensive than some of your run of the mill gin but it's totally worth it and it's made domestically in California.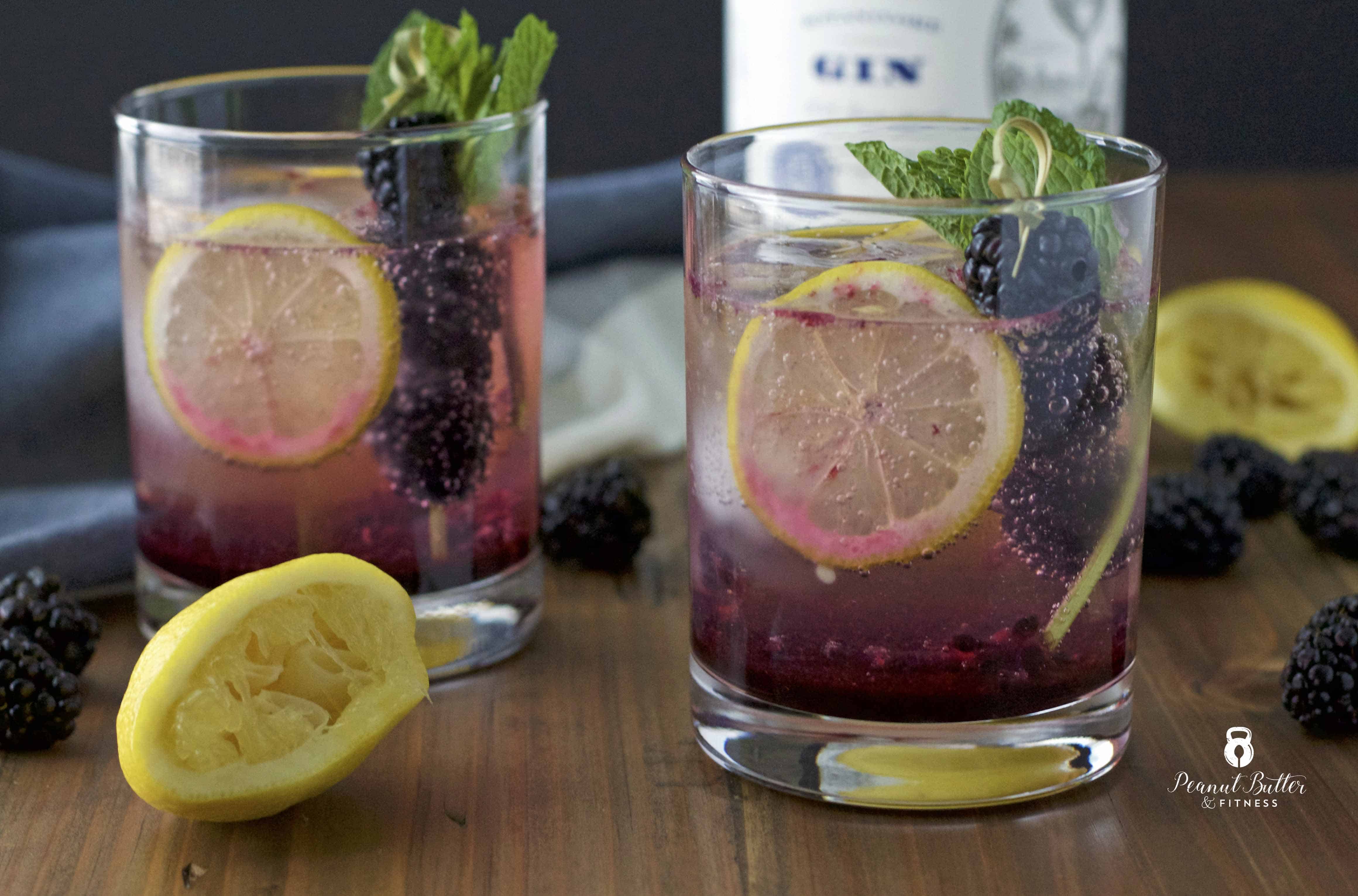 As for the flavors in this cocktail, let's just say that berries and lemons are made for each other. Sweet and tart for the win. The blackberries don't have a super strong flavor, which helps them to play well with the gin. If you really don't like gin or don't want to splurge on the good stuff, you can always use vodka instead. I think you'll be missing out on a good thing though!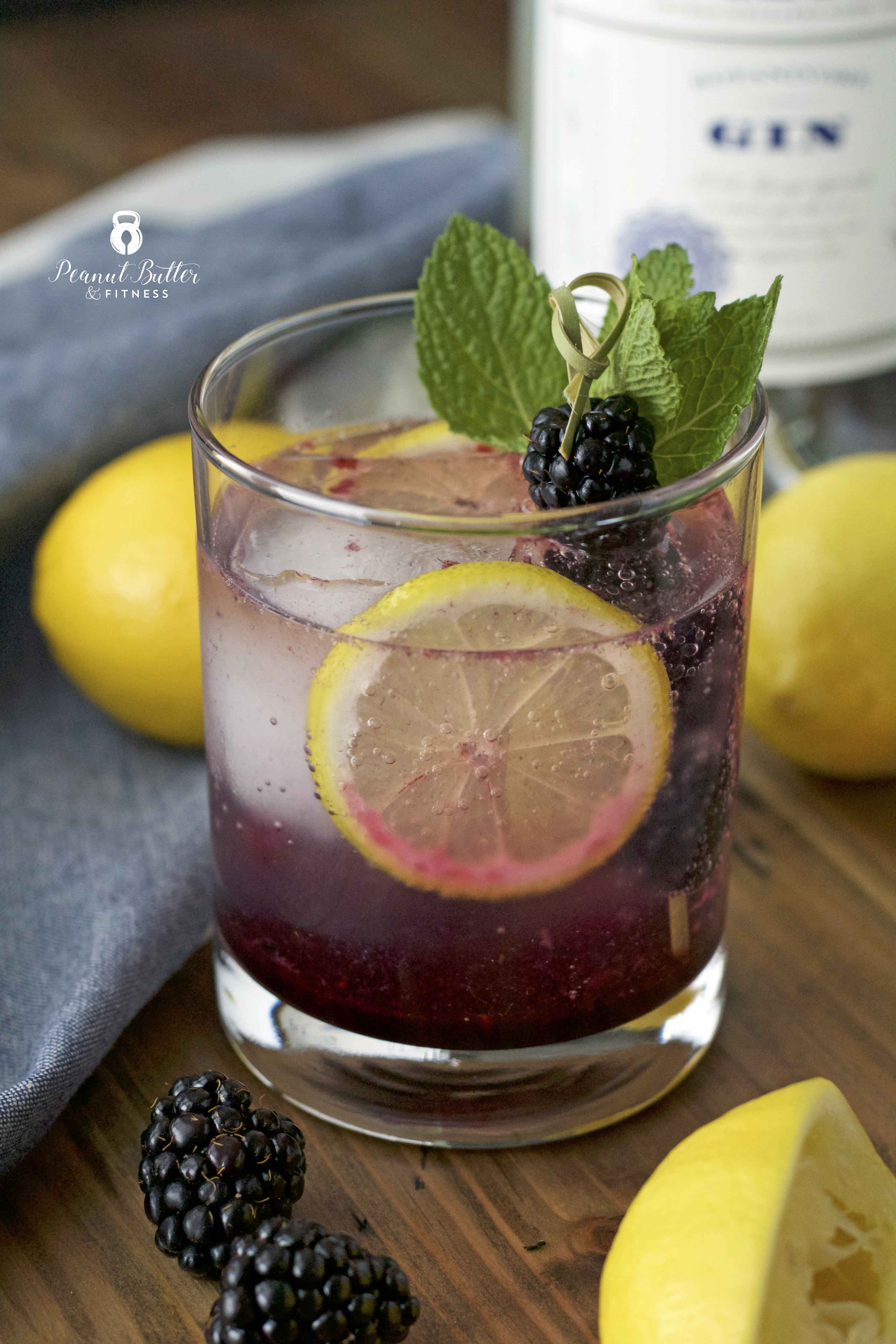 Oh and if you'd prefer to fully dissolve your sugar granules (I'm weird and like to chew on it), you can just mix it in with the still warm blackberry puree/juice before adding it to the drink.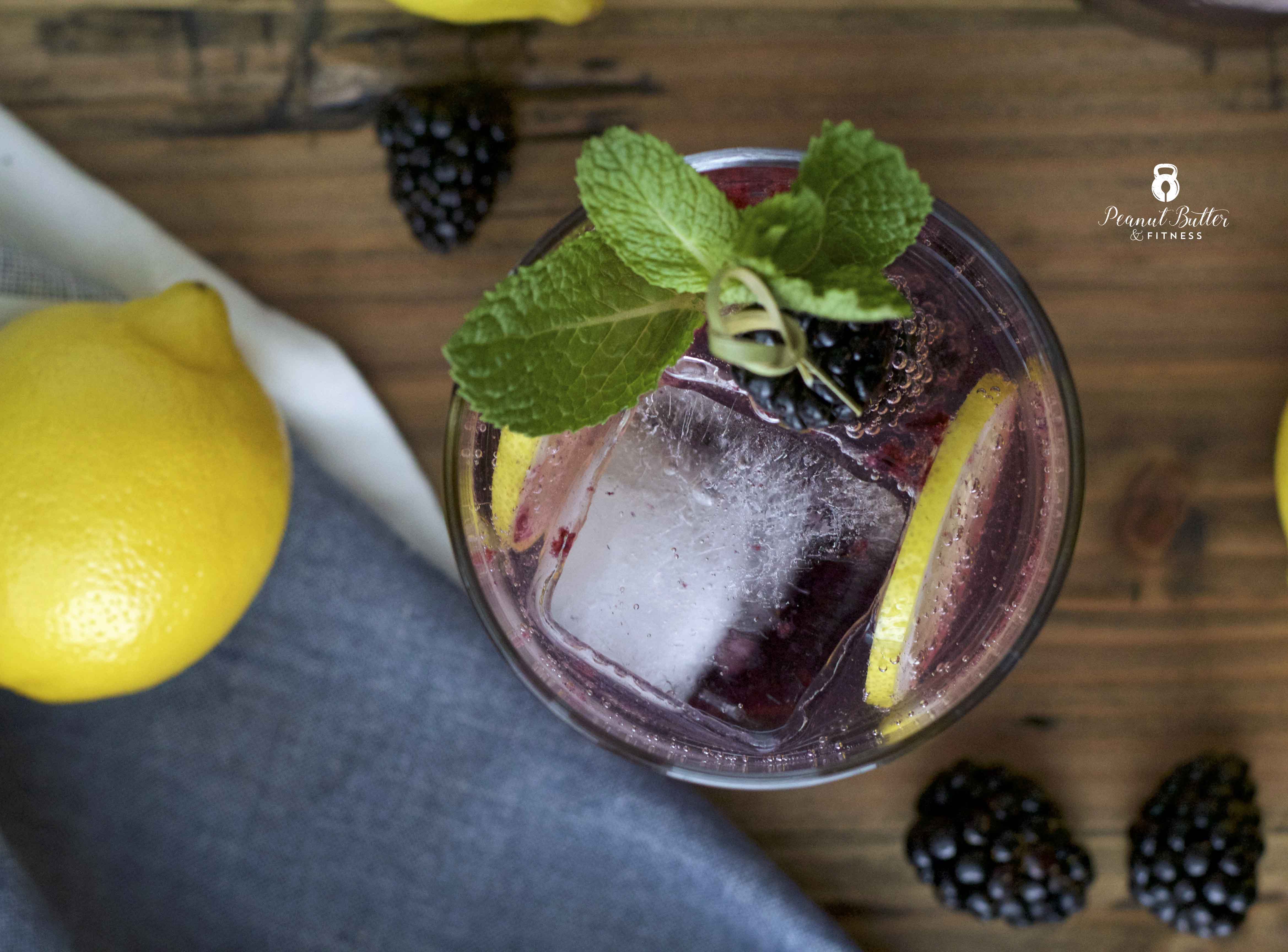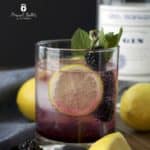 Blackberry Gin Smash
Prep Time 10 minutes
Total Time 10 minutes
Servings 2 servings
Calories per serving 181 kcal
Ingredients
4 oz St. George Botanivore Gin or gin of choice
1/2 cup blackberries
1 lemon, juiced
1 tbsp granulated sugar of choice (I used organic cane sugar)
Sparkling water to top off
Instructions
Microwave blackberries in a small bowl for 1 minute. Mash with a muddler or the back of a spoon, then strain out seeds.

Add a large ice cube to 2 double Old Fashioned glasses, then divide the blackberry puree/juice into each glass. Top off with sugar, lemon juice, and gin.

Stir and top off cocktail with sparkling water. Garnish with lemon slices, blackberries, and mint if desired.
Nutrition Facts
Blackberry Gin Smash
Amount Per Serving
Calories 181
% Daily Value*
Potassium 59mg2%
Carbohydrates 10g3%
Fiber 1g4%
Sugar 8g9%
* Percent Daily Values are based on a 2000 calorie diet.
For my macro trackers out there, I wasn't able to create a My Fitness Pal barcode for this recipe since I would have had to decide for you whether to put the alcohol calories in as carbs or fats – that's up to you! The 10 carbs listed here are just for the blackberry puree, sugar, and lemon juice. For my non-macro trackers, here's more info on what I'm talking about.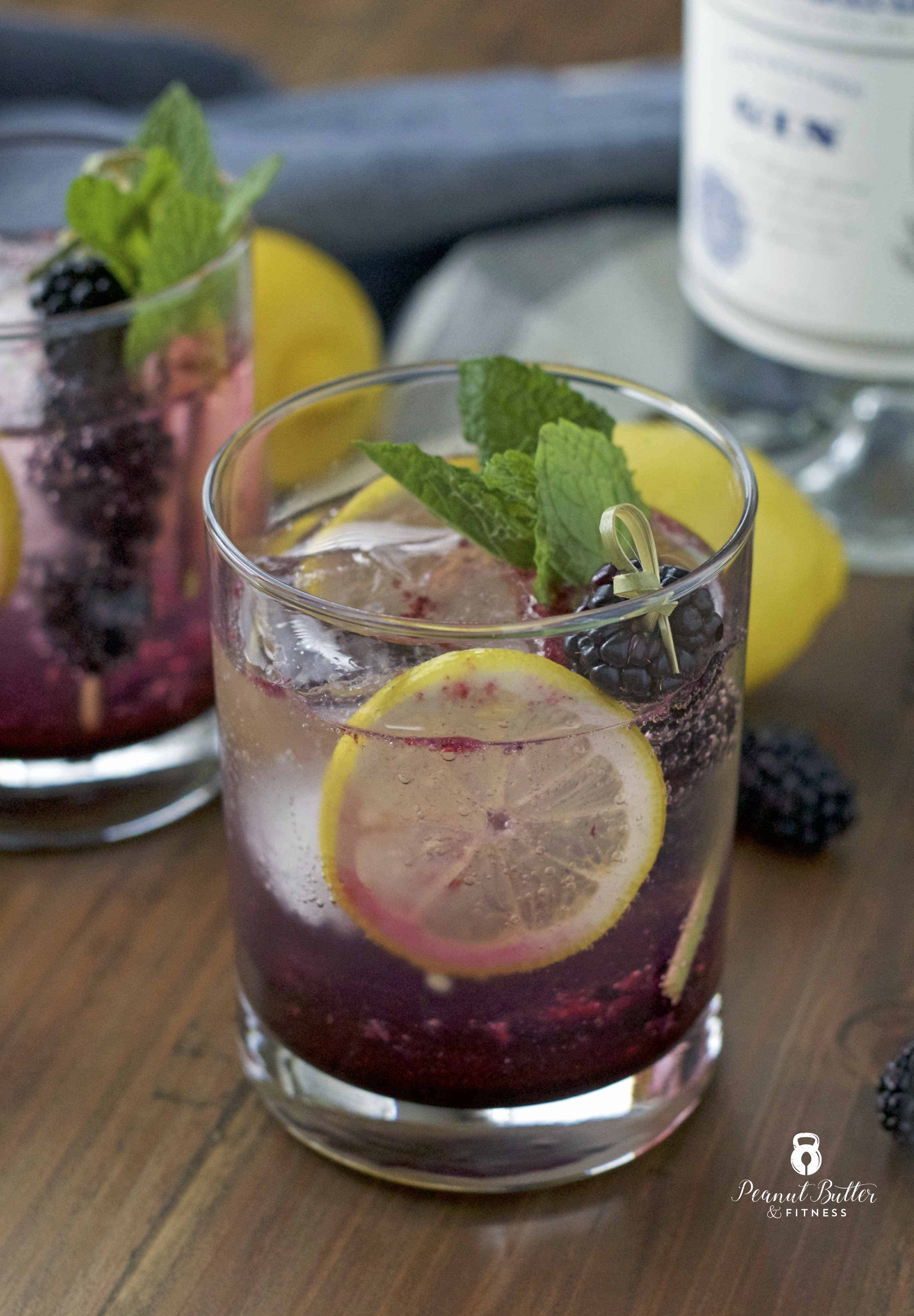 SaveSave
SaveSave
SaveSave