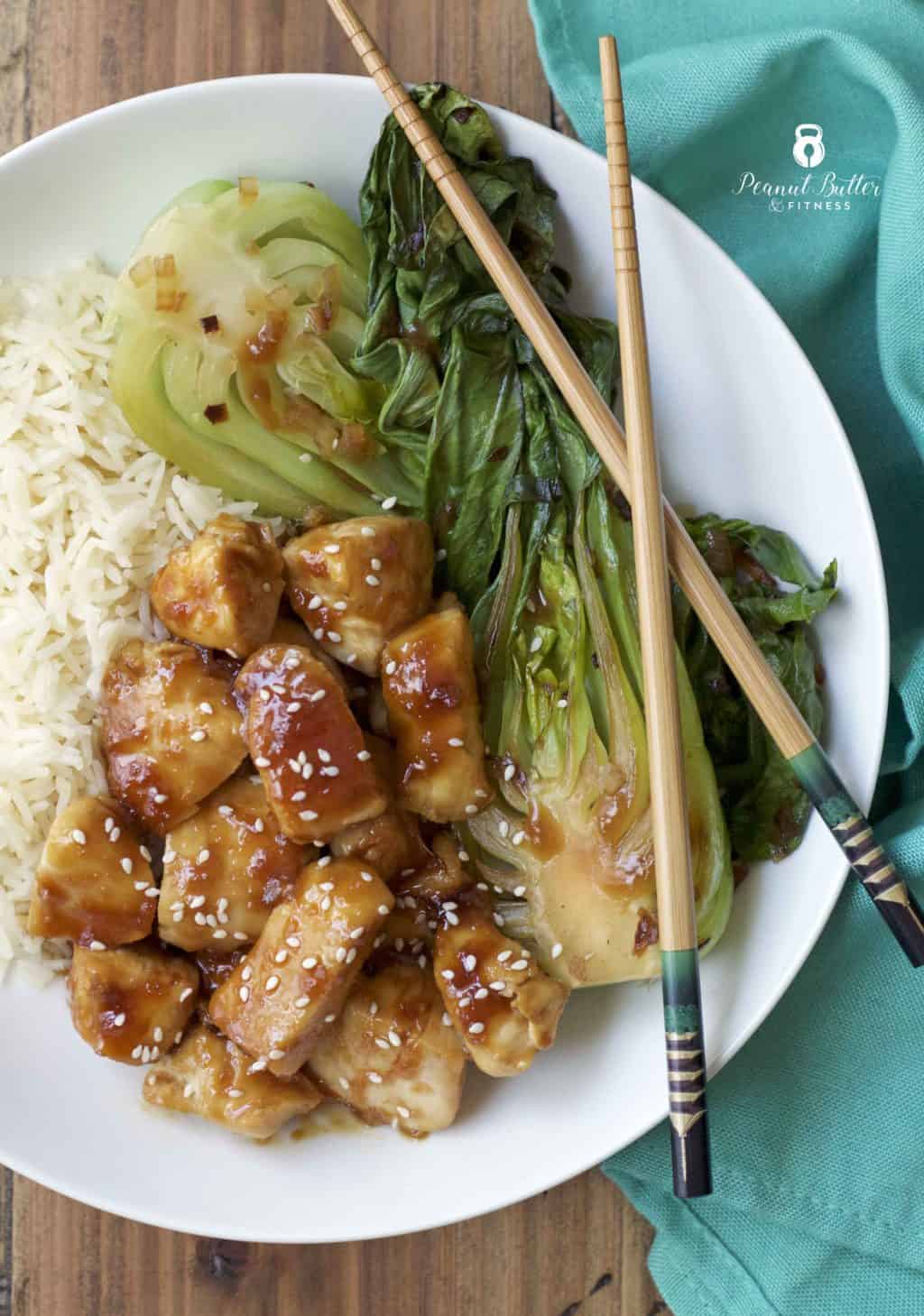 Happy Labor Day! You might be enjoying a good BBQ today, but I've got you covered for an easy meal to prep to help get you back on track for the rest of your week.  This Teriyaki Chicken features a homemade sauce that's got a bit less sugar than your typical store bought brands.  It's really easy to whip up, I promise!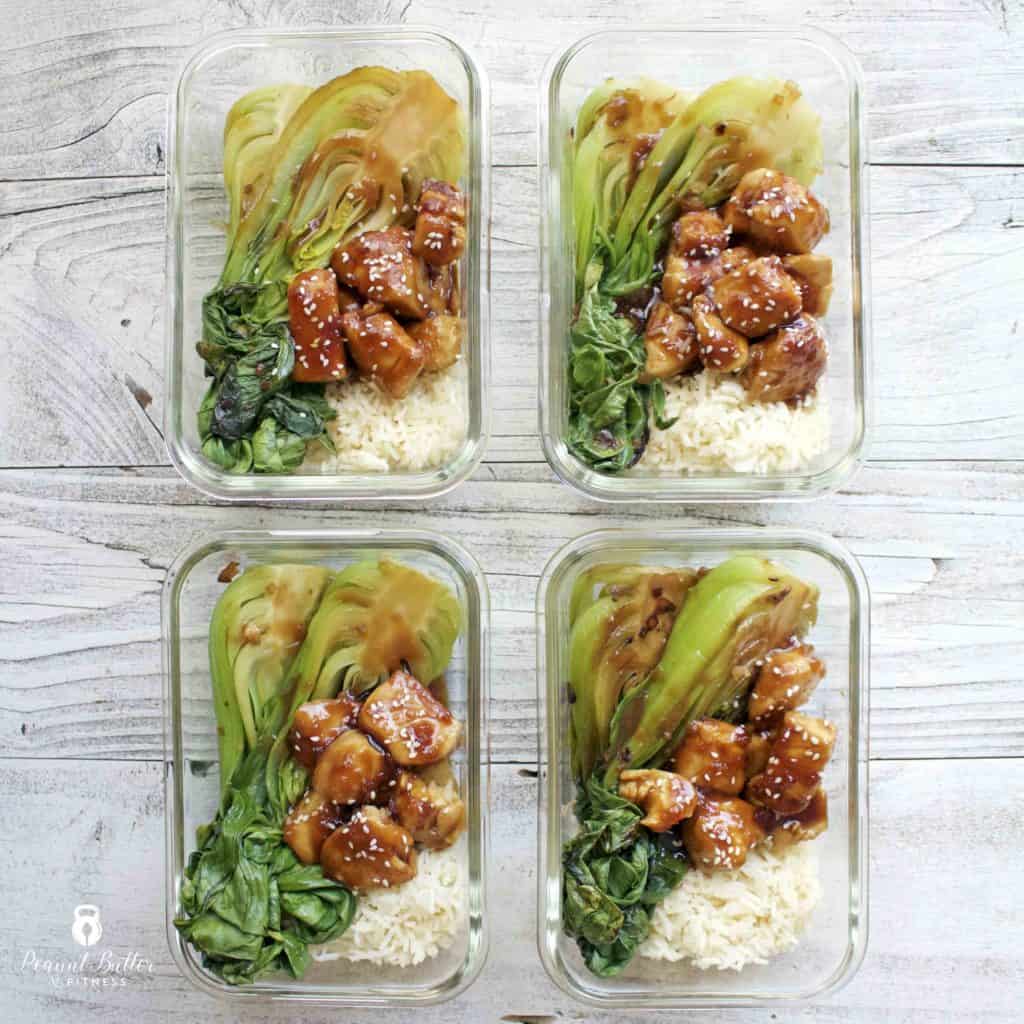 I served this up with some easy basmati rice, but you could use cauliflower rice or whatever kind of rice you prefer.  I used baby bok choy as a fun way to mix things up in the veggie department.  I really like them – they've got a mild flavor and the stems have a tender crunch to them – so if you've never tried them, you should give it a shot. Just sauté them up with something tasty like shallots and sesame oil 😉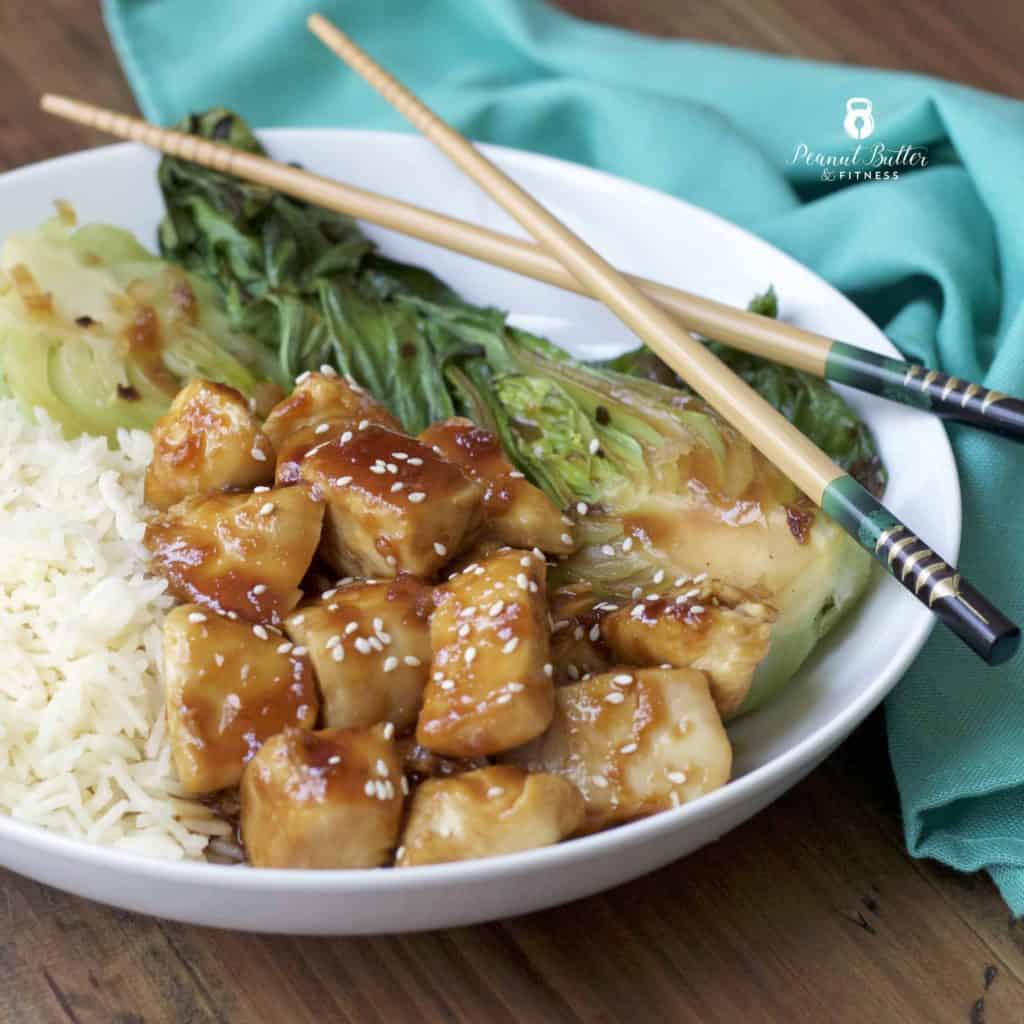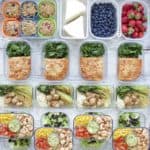 Teriyaki Chicken with Bok Choy and Rice
Prep Time 20 minutes
Cook Time 30 minutes
Total Time 50 minutes
Servings 5 servings
Calories per serving 367 kcal
Ingredients
1 1/4 lb raw chicken breast cut into 1" pieces
1 1/2 8.8 oz pouch Tasty Bite Organic Basmati Rice
5 heads baby bok choy, halved (800 grams)
1/4 cup shallot diced
1/2 tbsp sesame oil
1/2 tbsp low sodium soy sauce
Teriyaki Sauce
3 tbsp light brown sugar
2 tbsp hoisin sauce
2 tbsp rice wine vinegar
1 1/2 tbsp low sodium soy sauce
1 tbsp ginger paste
1/2 tbsp sesame oil
2 garlic cloves minced
Instructions
Add all sauce ingredients to a small pot and bring to a boil over medium heat. Lower heat to a simmer for another 10 minutes. Allow to cool slightly.

Marinate chicken in 1/3 of the teriyaki sauce for at least 1 hour. Reserve remaining sauce in the refrigerator.

Heat half of sesame oil in a large skillet over medium-high heat. Add half of shallots and sauté until fragrant. Add half of the halved baby bok choy heads, cut side down. Add half of the soy sauce and cover immediately.

Cook bok choy, covered, for 1 minute, then remove cover and flip. Continue cooking, uncovered for another 2 minutes before removing from skillet. Repeat process with remaining baby bok choy. Set aside.

Cook basmati rice in pouch according to package directions. Divide evenly among 5 serving dishes. Divide cooked bok choy evenly among dishes. Set aside.

Heat skillet over medium-high heat again. Add marinated chicken (with the marinade) and cook covered for 2-3 minutes. Remove cover and flip chicken, covering again for about 1 minute. Uncover and allow marinade to reduce as chicken finishes cooking through. Add about half of remaining teriyaki sauce on top of chicken and mix.

Divide chicken and remaining teriyaki sauce evenly among serving dishes. Top with sesame seeds, if desired.
Nutrition Facts
Teriyaki Chicken with Bok Choy and Rice
Amount Per Serving
Calories 367 Calories from Fat 45
% Daily Value*
Fat 5g8%
Cholesterol 66mg22%
Sodium 603mg26%
Potassium 962mg27%
Carbohydrates 45g15%
Fiber 5g21%
Sugar 14g16%
Protein 33g66%
* Percent Daily Values are based on a 2000 calorie diet.