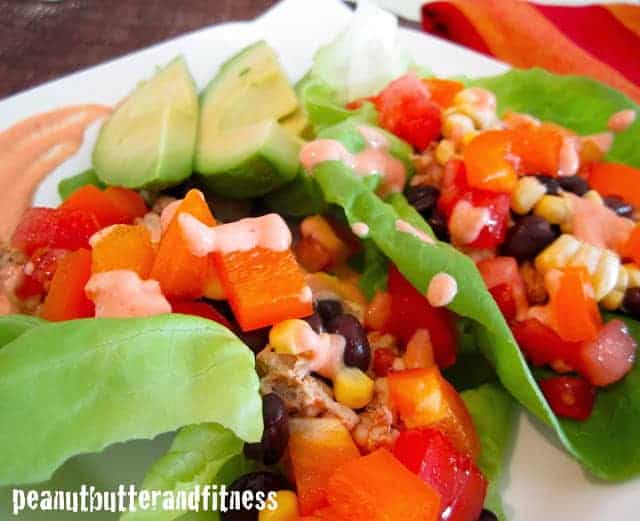 This is a piggy-back recipe from my latest meal prep post. Have I mentioned that I love southwestern flavors? I could eat this stuff pretty much everyday.  These wraps are pretty quick and easy, the toughest part is getting your veggies washed and cut up.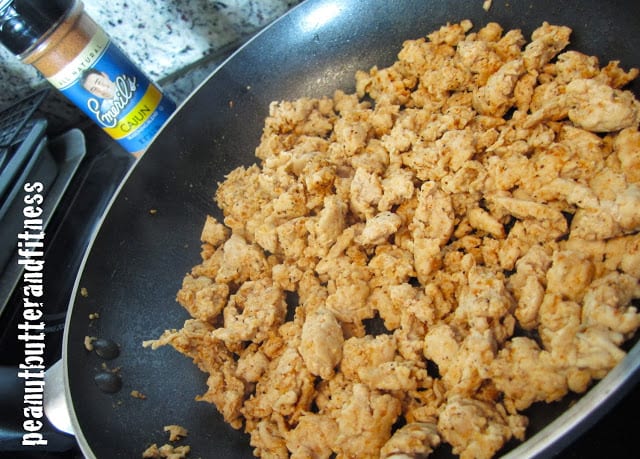 The hot sauce mixture that I made is pretty spicy, so adjust to your tastes.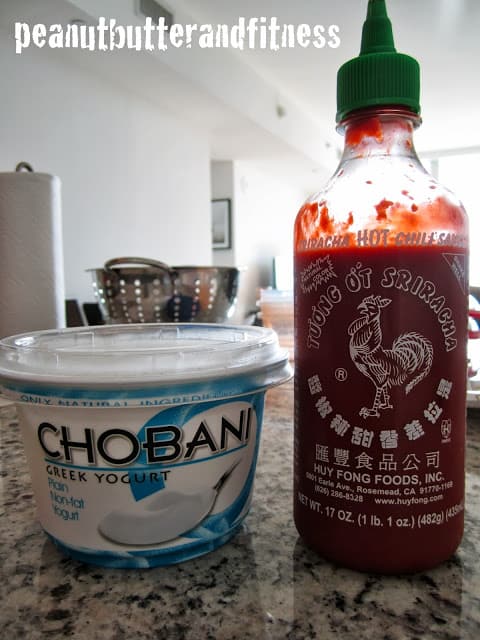 Southwestern Turkey Lettuce Wraps


Ingredients:
1/2 pound 99% lean ground turkey

15 oz canned black beans, rinsed and drained

3 small ears of corn, roasted and shaved

1 medium orange bell peper, diced

2 small Roma tomatoes, diced

1 small avocado

Lettuce for wraps – I used butter lettuce, romaine would probably be better

3 tbsp plain non-fat Greek yogurt

3 tsp Sriracha sauce

1 tsp cajun seasoning
Prepare all veggies and set aside.

In a small bowl, combine Greek yogurt and Sriracha sauce.  Set aside.

Heat small non-stick skillet over medium high heat and spray with Smart Balance cooking spray.  Break apart and add ground turkey.  Season with cajun seasoning and cook for 3-4 minutes or until done.

Top lettuce pieces with ground turkey and vegetables, finishing with hot sauce mixture.
Here's all my ingredients ready for the next round since this was part of my meal prep.