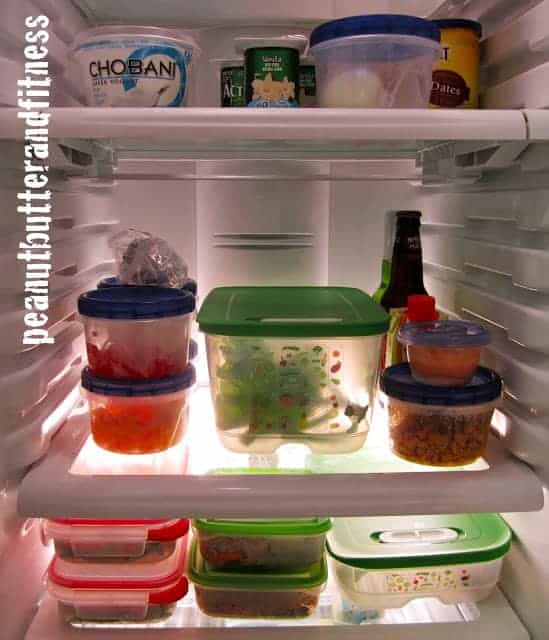 Here's what my meal prepped fridge looks like! It kind of makes me want to jump up and down and do a little dance whenever I finish prepping and see all my healthy food stacked up and ready to go 🙂 This shot doesn't even include the fruit and veggie drawers at the bottom, or the green tea at the top.  Although it does include some Magic Hat and Stella. Not a healthy part of a meal plan, but delicious anyway.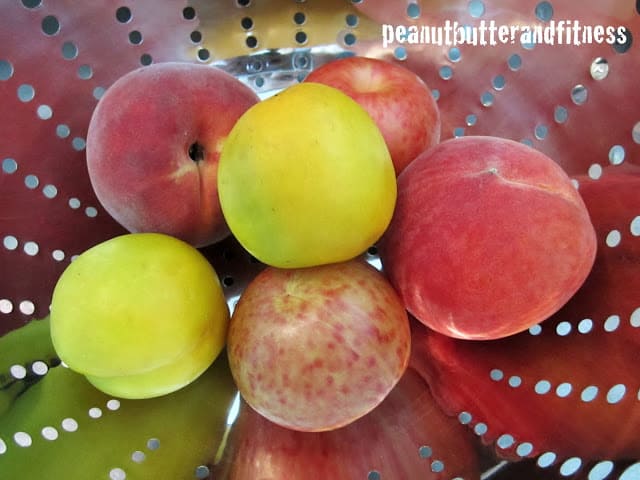 To me, meal prepping isn't just about cooking healthy meals to have on hand, it's about setting yourself up for success with your snacks too. Like fruit. The grocery store I like to go to for my produce (Milam's) has this awesome section of hybrid fruit. I love trying them all.  This time I got mango nectarines (the yellow-ish ones), dinosaur plums (apparently the same thing as a pluot – plum and apricot mix), and some good old peaches.  I'm digging peaches lately. Mmmmmm-mmmm-mmm.  So anyways, I wash all of my fruit up and have them ready to go in an open plastic container in my fruit drawer.  Along with my standard strawberries and blueberries inside my awesome Fridgesmart Tupperware.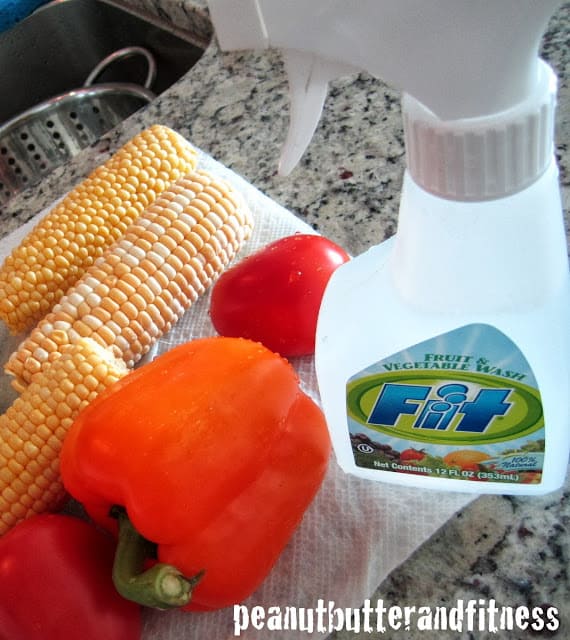 I've been using this Fit fruit and veggie wash lately, some people make their own washes with apple cider vinegar but I haven't gone there yet.  Could be awesome-er than this stuff.
Now for the good stuff…here's what I actually prepped for meals:
Build your own southwestern turkey lettuce wrap.  These aren't super portable, so I eat them at home, but to make easier to take along, just throw everything but the lettuce into a container on top of a little bit of quinoa.  Just heat it up and eat with a fork!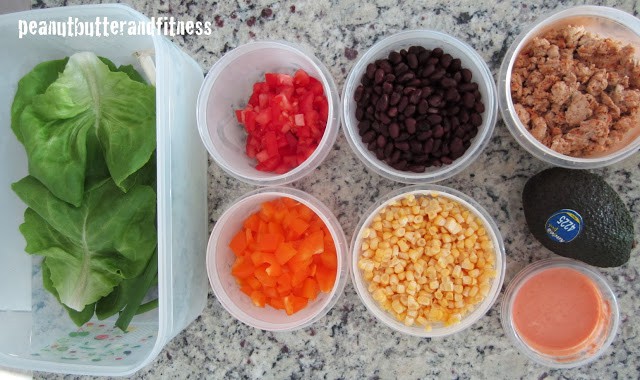 I used black beans (drained and rinsed), tomatoes, orange bell pepper, roasted corn, ground turkey with Cajun seasoning, avocado, and some homemade creamy hot sauce.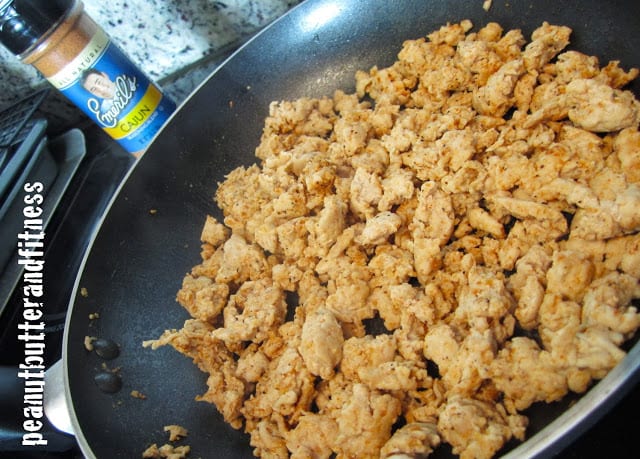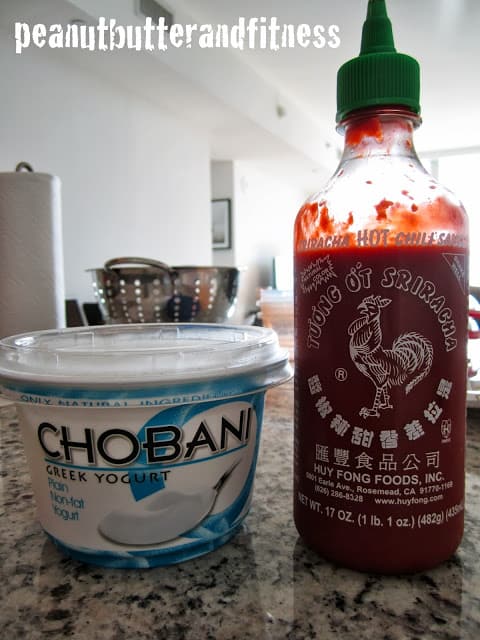 The combo of plain non-fat Greek yogurt and Sriracha on top of these lettuce wraps is incredible.  I used 3 tbsp of Chobani mixed with 3 tsp of Sriracha. So good!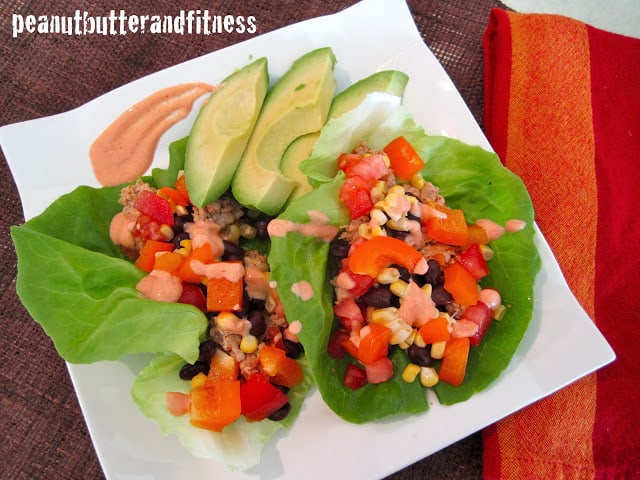 Next up, I made some chicken/cod with some Uncle Ben's brown and wild rice and baked green beans and steamed carrots with Mrs. Dash.  I cut up the chicken into small chunks and seasoned with a little Montreal steak seasoning and cooked in a skillet with a little Smart Balance cooking spray.  The cod and green beans I baked at 400 degrees for 12 minutes.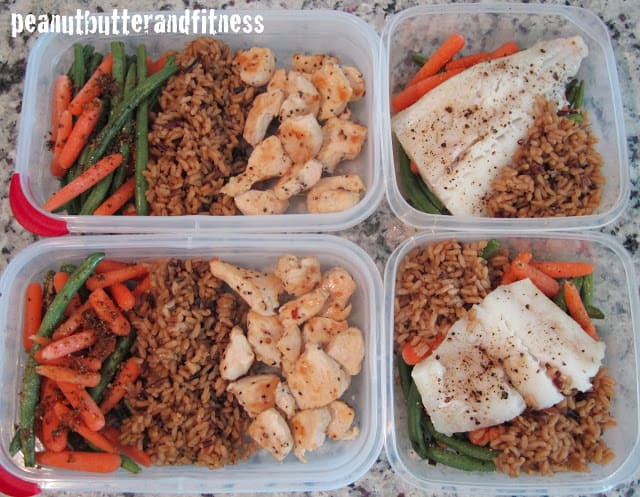 Food for the rest of the week = done 🙂