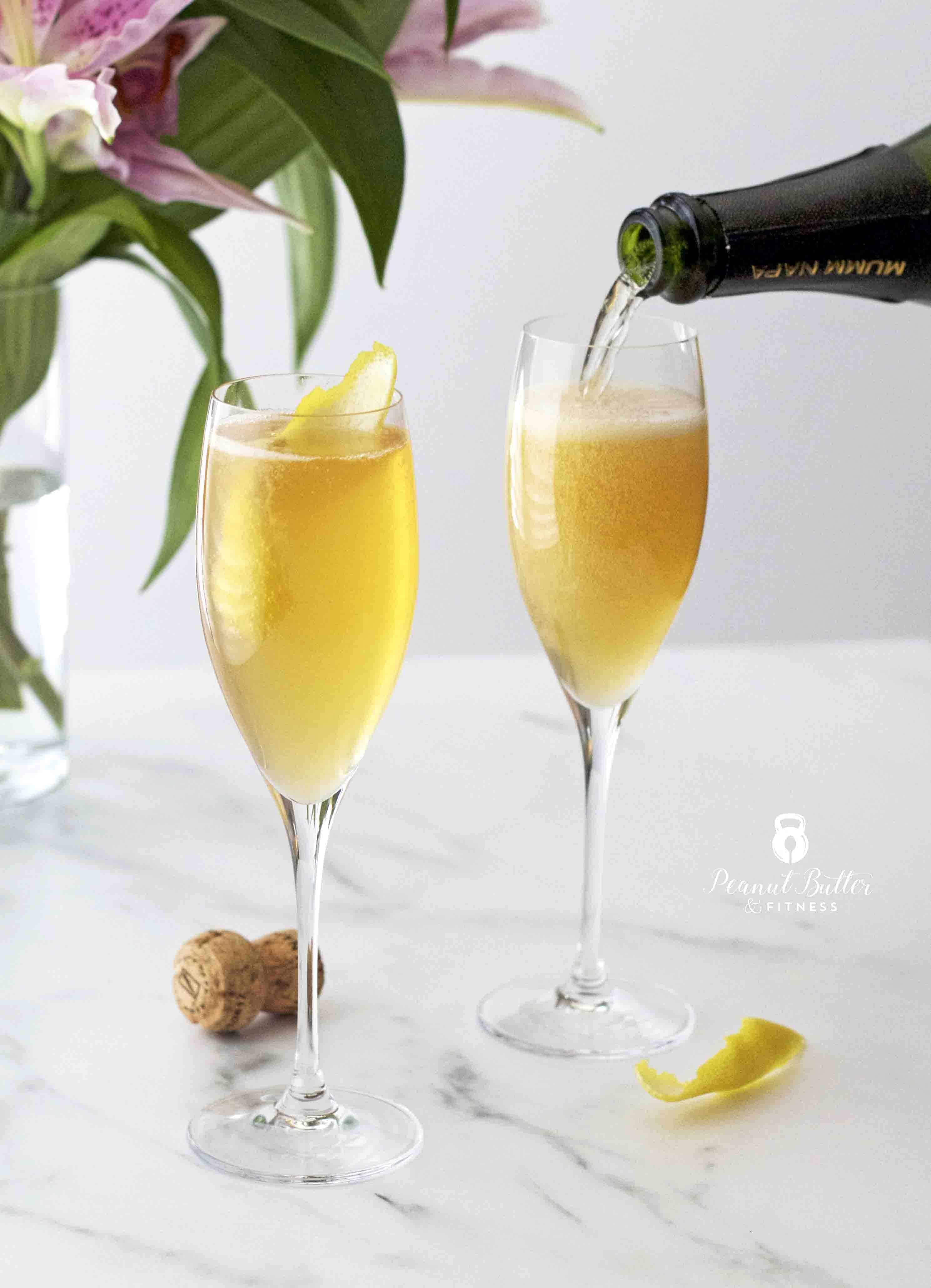 TGICF. Thank God it's Cocktail Friday! This week I'm bringing you a super simple but classically delicious French 75. Now, there's quite a bit of debate on whether a traditional French 75 should be made with gin or cognac, but it always includes sugar, lemon, and champagne. I make mine with cognac, because it's obviously better 😉
I first got into French 75s when I used to fly out of the San Francisco Airport a lot. I'd hang out in the lounge before my flight and order these bad boys. I think I initially tried it out with cognac because I didn't know any better when the bartender asked me "gin or cognac?" Cognac just sounded like more fun…and now here I am, sharing the recipe for one of my favorite classic cocktails with you.
Cognac brings so much more depth of flavor than gin, which I think is a great balance to the brightness of the lemon and champagne in a French 75. Even though gin has really grown on me in the last couple years, there are still times when the botanical aroma is a little too extra for me. But the cognac. Oh, the cognac. If I'm going to imbibe at the airport, this is now my pre-flight cocktail of choice 🙂 Cheers, friends!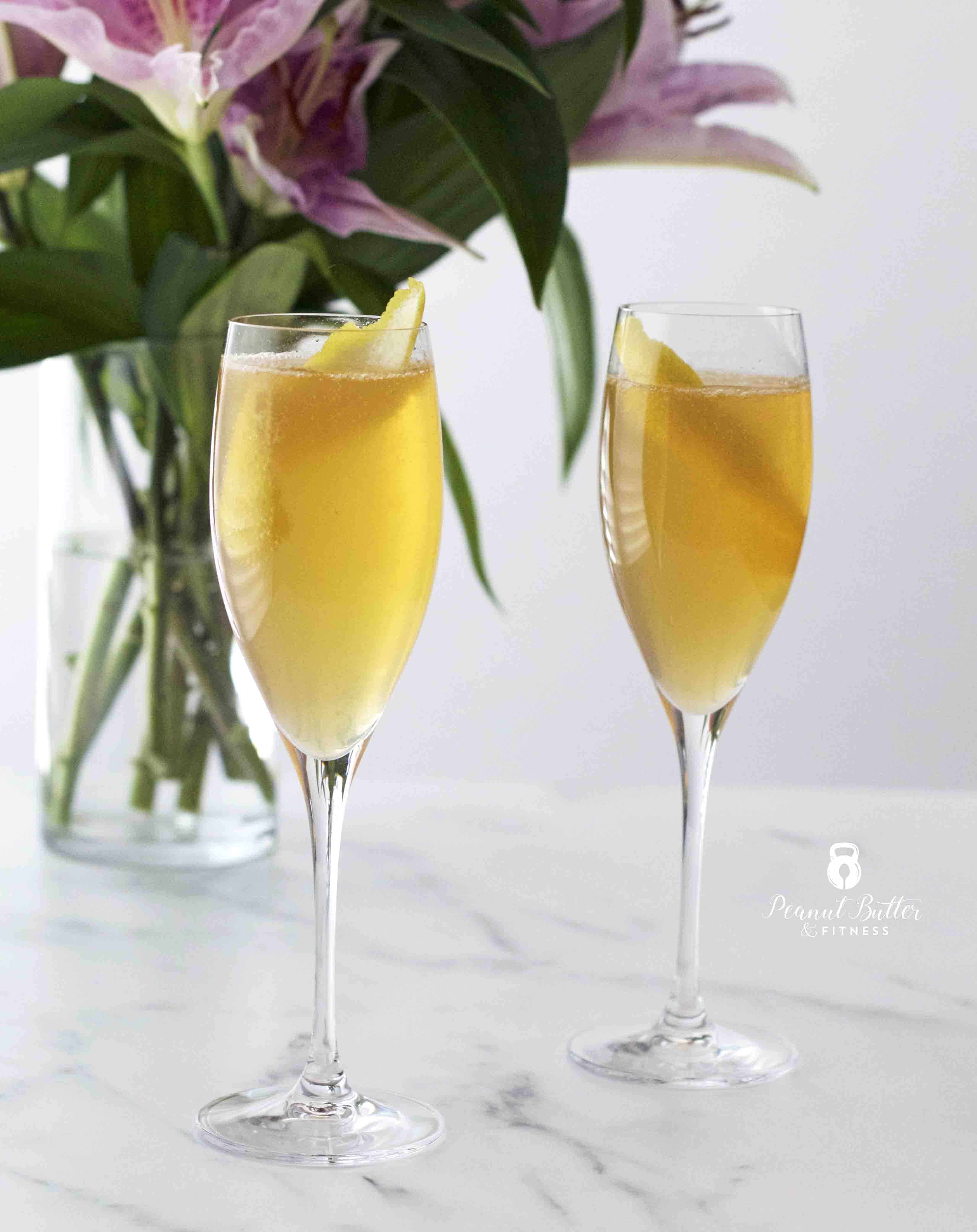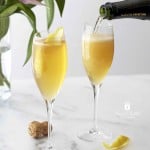 French 75
Prep Time 5 minutes
Total Time 5 minutes
Servings 2 servings
Calories per serving 157 kcal
Ingredients
4 oz champagne
2 oz cognac
1 1/2 oz lemon juice
1 oz simple syrup
Instructions
Add cognac, lemon juice, and simple syrup to a shaker with ice. Shake for 5-10 seconds until shaker is frosted. Strain liquid into 2 champagne flutes and top with champagne.

Garnish with a lemon twist, if desired.
Nutrition Facts
French 75
Amount Per Serving
Calories 157
% Daily Value*
Carbohydrates 12g4%
Sugar 11g12%
* Percent Daily Values are based on a 2000 calorie diet.
For my macro trackers out there, I wasn't able to create a My Fitness Pal barcode for this recipe since I would have had to decide for you whether to put the alcohol calories in as carbs or fats – that's up to you! The 12 carbs listed here are just for the sugars in the simple syrup, lemon juice, and champagne. For my non-macro trackers, here's more info on what I'm talking about.